Suicide prevention at work – what needs to change
MHFA England and Harry Corin call for an overhaul of knowledge and skills in workplaces on World Suicide Prevention Day
Many employees lack the knowledge and skills to help prevent suicide in the workplace, reveals new research by MHFA (Mental Health First Aid) England to mark World Suicide Prevention Day (10 September).
Over 1 in 20[1] people make a suicide attempt at some point in their lives. Data shows as many as 650 suicides in the UK each year could be work related – this is approximately 10% of all suicides.[2]
MHFA England's new research, among 2,000 people in work, found many don't know what to do if they're concerned a colleague is thinking of suicide.
A third of people surveyed (33%) believe incorrectly that asking about suicide can put the idea in someone's head.
Only one in ten (13%) know to ask a colleague they are worried about whether they have a plan to end their life.
Nearly 40% admitted they didn't know if asking this question was the right thing to do.
However, all the evidence[3]  shows that asking someone, who has a plan to take their own life, a direct question about suicide can save their life.
Simon Blake, MHFA England's Chief Executive said, "The stigma and silence surrounding suicide is harmful.  To prevent deaths by suicide, we must do everything we can to eliminate stigma.
Workplaces have the potential to play such an important role, yet our research shows a large number of people are unsure how to approach a colleague they are worried may be considering suicide. This means they may not ask the lifesaving question – 'are you thinking about ending your life?'
Despite positive shifts in how we talk about mental health at work and in wider society, suicide is still stigmatised. MHFA England's research shows:
A third (33%) of employees would speak to their manager if they were experiencing poor mental health but less than 1 in 5 (19%) would discuss having suicidal thoughts.
The top reasons are, not feeling comfortable (61%), being worried it would impact their job (36%) or that they would be judged (35%).
This research shows over 75% of employees do not believe suicide prevention is part of their organisation's wellbeing strategy so MHFA England is calling on employers to explicitly include suicide awareness, prevention and support in their plans.
A crucial part of the solution is Suicide First Aid training. Suicide is preventable through education and intervention, which is why MHFA England has partnered with the National Centre for Suicide Prevention Education and Training (NCSPET) to deliver Suicide First Aid (SFA) training to workplaces. MHFA England also offer consultancy to help employers develop and implement plans to support those having thoughts of suicide and those impacted by suicide.
Suicide First Aid training provides people with a greater understanding of suicide, including how to spot the signs of someone who may be thinking about suicide and the confidence to intervene and help create a suicide-safety plan.
Simon says, "Workplaces can help prevent suicides through awareness raising, education and ensuring support. Many people experiencing a suicide crisis are in workplaces day in day out. In addition, it is estimated that when someone dies by suicide, 135 people are affected [4].
"At MHFA England we want a society where everybody has the knowledge, skills and confidence to discuss suicide including at work. That is why we have produced a free resource to raise awareness about how we can support someone who may be experiencing a suicide crisis."
Jamie Compton-Rea, Chief Operating Officer at the National Centre for Suicide Prevention Education and Training said, "As two leading organisations dedicated to suicide prevention, the partnership between the National Centre for Suicide Prevention Education and Training and Mental Health First Aid England has expanded the reach of the lifesaving skills taught in Suicide First Aid.
By merging our expertise, we're not just delivering training – we're fostering a proactive approach to suicide prevention that empowers individuals with the skills they need to have effective conversations that could save a life."
Harry Corin, (pictured) one of the leading lights of the suicide prevention movement in the UK and a MHFA England ambassador, also now runs his own mental health training – Corin & Co – to help support employers to develop effective mental health and wellbeing strategies. He said; "Asking clearly and directly about suicide could keep someone alive. However, we know that for many people there are many barriers to asking the question, if they're concerned about someone. We need to give people access to training and education that will give them the confidence, empowerment and framework to ask the question. It's for this reason that I believe that Suicide First Aid should be a central, and non-negotiable skillset within all organisations.
The workplace is well-placed to empower and equip people with these potential life-saving skills, we all spend so much of our lives in work, engaging and communicating with one another. It's in those areas in society where we spend so much of our time, that we need to focus our efforts. I believe in a world where everyone can act, if they're concerned a colleague is thinking of suicide. I believe too that suicide is preventable, and that we can all play our part in helping to prevent suicide, but it's requires action, especially in the workplace.
I'm proud to deliver Suicide First Aid training, and I hope that more companies will embed Suicide First Aid as part of their wellbeing and training efforts."
To find out more about MHFA England's Suicide Prevention offer and to access a free resource to learn how to talk about suicide in the workplace, visit:  visit https://mhfaengland.org/mhfa-centre/campaigns/world-suicide-prevention-day-2023/
If someone is at immediate risk of attempting suicide, dial 999. If someone is having thoughts of suicide encourage them to call Samaritans on 116 123.
[1] https://www.samaritans.org/about-samaritans/media-guidelines/suicide-facts-journalists/
[2] https://www.hazardscampaign.org.uk/wp-content/uploads/2021/02/The-Whole-story-2021.pdf
[3] https://www.mind.org.uk/information-support/helping-someone-else/supporting-someone-who-feels-suicidal/talking-about-suicidal-feelings/
[4] https://lifeinmind.org.au/suicide-prevention/approaches/postvention/postvention-australia-guidelines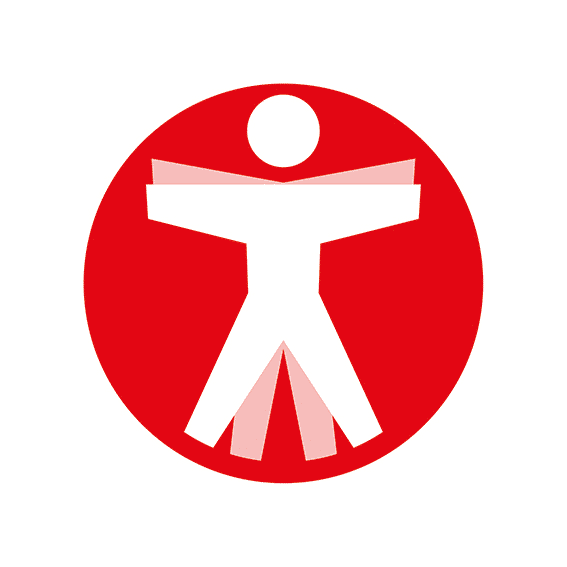 Join The Book of Man
Sign up to our daily newsletters to join the frontline of the revolution in masculinity.