Why I Am Saying It's Time To Talk
Alex Holmes, the extraordinary author, podcast host and inspirational mental health advocate, explains why he was moved to create change and why it is indeed Time To Talk.
In May of 2020, George Floyd was killed in Minnesota. His death, amidst the pandemic, caused the world to notice what it means to be a Black man in the West. Breonna Taylor was killed by the police several weeks prior. Her death was the indicator and primer as to what it means to be a Black woman in America.
Much more recently and locally, junior firefighter Jaden Francois-Esprit died by suicide in London, which was allegedly said to have been due to racism and bullying at work, exacerbating his own feelings of being 'isolated, bored, and unfulfilled' at his station. His mum Linda Francois also said he was being 'unfavourably singled out because he's an ethnic minority', but that had been thrown out with the inquest into his death revealing he 'was not bullied'.
Richard Okorogheye's death is being questioned as an apparent suicide – a tragedy of course – but the sting was made much more painful when the police nonchalantly said to his mother Evidence Joel, 'if you're not doing anything, how can we?' while at the same time we have seen the speedy results following the death of Sarah Everard and numerous non-Black people.
Additionally, the government's race report stating that there is no institutional racism in the UK was one of the biggest blows to the mental health and wellbeing of people of colour in this country, gaslighting us and reminding us our experiences do not matter. This is the reason I started my podcast Time To Talk, and why my new book of the same name matters now more than ever.
Under the current patriarchal system, men are suffering with their mental health. While women suffer from mental health issues in greater numbers, men account for 75 per cent of the suicides in the UK. Men have more violent methods of suicides than women do, since the nature of violence within the patriarchy is an acceptable cultural norm.
Suicide is the leading cause of death in men under the age of 45 in the UK, and is growing in number among men between 45 and 55. It was here that I realised it was time to talk about these issues now, or face a whole generation of men killing themselves, or being killed by the very system and structures that have been designed to protect us, because we do not talk about the issues that we are facing emotionally.
On April 1st 2021, my debut book Time To Talk: How Men Think About Love, Belonging and Connection hit the shelves. It is a manifesto for men and women about courageous conversations with love at its core, and it all began with a podcast. In 2018, I started a show now called Time To Talk because I wanted to get to the root of people's experiences with mental health and wellbeing. It followed a period of time where I experienced some challenging mental health issues, especially in relation to hostile work environments, particularly suffering greatly with the institutional biases of being Black in a corporate setting. I wasn't in the best place emotionally and didn't feel I could share what was happening with me. I was stressed professionally and personally, with less than fulfilling personal relationships that drained rather than empowered, and I experienced multiple nervous breakdowns.
After my third anxiety attack, I decided it was time to go to therapy. It was in therapy that I discovered how important mental health was, and it was through this journey that I learned about compassion.  I didn't talk to anyone about what was happening and really suffered under the weight of my silence until I plucked up the courage to go to therapy.
So, I began to look around and ask: are we compassionate enough to one another, and ourselves? What kind of world are we leaving for the next generation? How can we change this? The answer: weekly conversations with compassionate people. Meaningful conversations inspire compassionate people.
Each episode takes us inside the heart of courageous people. Compassionate conversations allow us to see the world through the hearts of people who want to change the world in whatever ways they can – big or small!
What I discovered there was that I wasn't alone, what I was going through was the case for many other men too. By setting up a podcast, I wanted to provide a safe space for people, specifically men like me of diverse ethnic and social backgrounds, who have so much on their chest that they want to share. As a rule, I believe we don't have to live our lives in emotional isolation. The world feels like it's on fire in the wake of Covid, the devastating deaths that we hear about daily of people who have had deep mental health struggles, and it really is becoming a silent pandemic for men. This show is about our lives and how we can be better people. It's time to show up for ourselves and others.
However, I have learned that time is the greatest healer. I teach men and groups about how to be more emotionally resilient, as a way for us to protect women and children, as well as allow us to grow into nurturing and supportive men who can hold one another up emotionally, and I am training as a psychotherapist to grow my ability to help and support people through this eerie mental health crisis that is foreshadowing our future.
Time To Talk: How Men Think About Love, Belonging and Connection came out in April, and it is the exciting new step in exploring how we can have the conversations that have gone unspoken for so long. I explore men's groups, the power of nurturing male friendships, vulnerability, grief, self-love and compassion that will help us expand further than the 'men should just talk more' trope, but push us to be courageous in the conversations we have. For too long we have suffered in silence, and I want to let people know that there is a world out there for each of us to live fully, and live a life that really matters.
That now is the time to live.  That now is the time to talk.  It's our time to talk.
Time To Talk by Alex Holmes is out now published by Welbeck, £10.99 in Paperback Original. Buy it now from Bookshop.org here.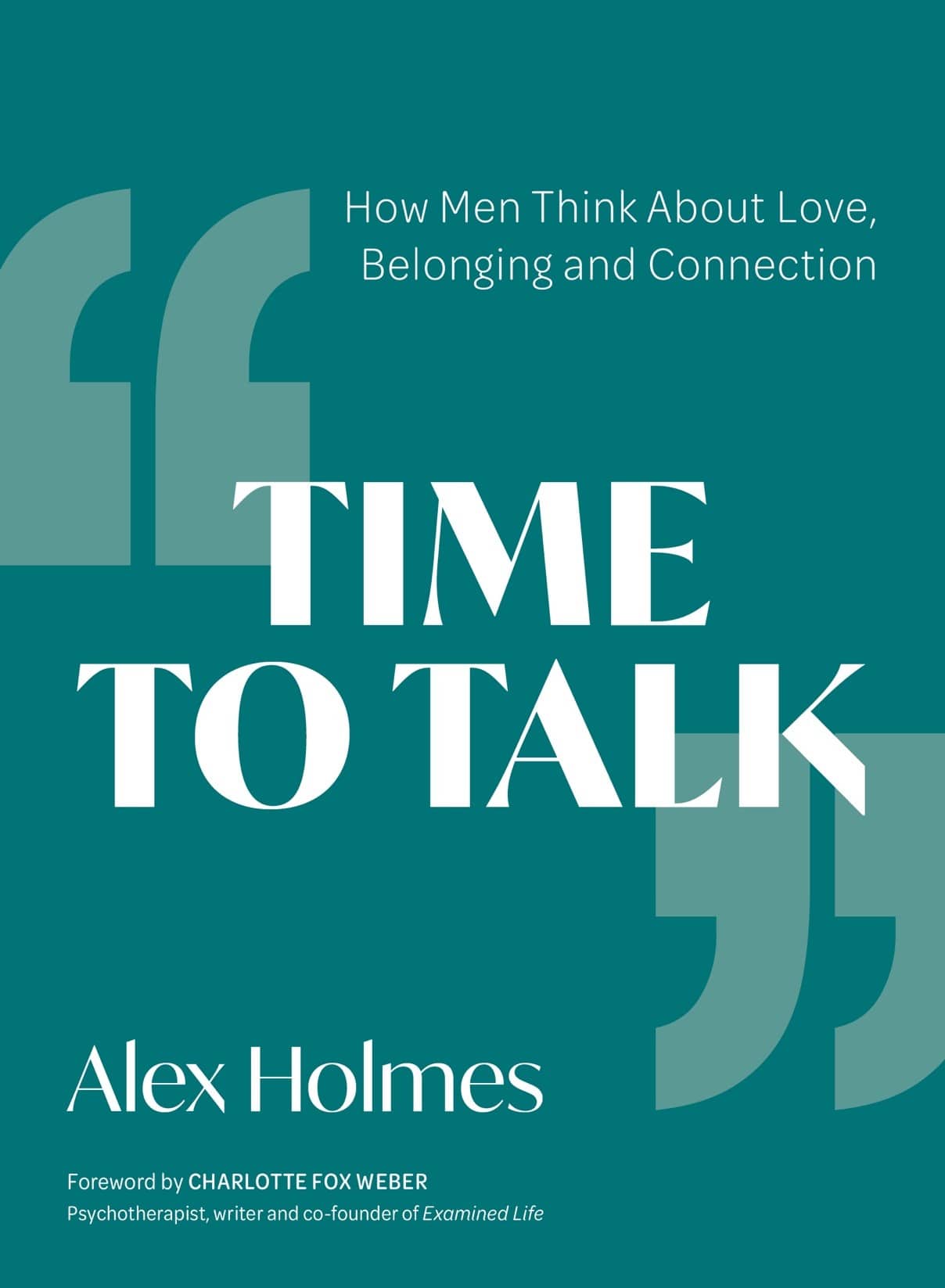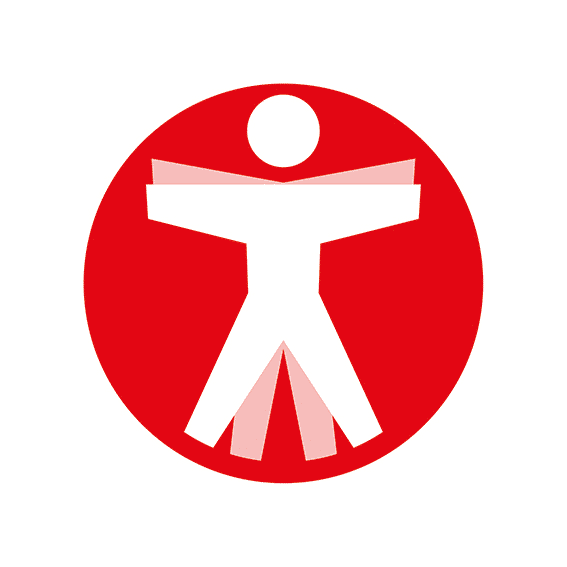 Join The Book of Man
Sign up to our daily newsletters to join the frontline of the revolution in masculinity.