What is Anxiety Art Therapy?
Anxiety Art Therapy is a valuable practice that harnesses creativity to alleviate mental health issues - here Melissa Charlton, from London organisation Ambient Support, writes about their work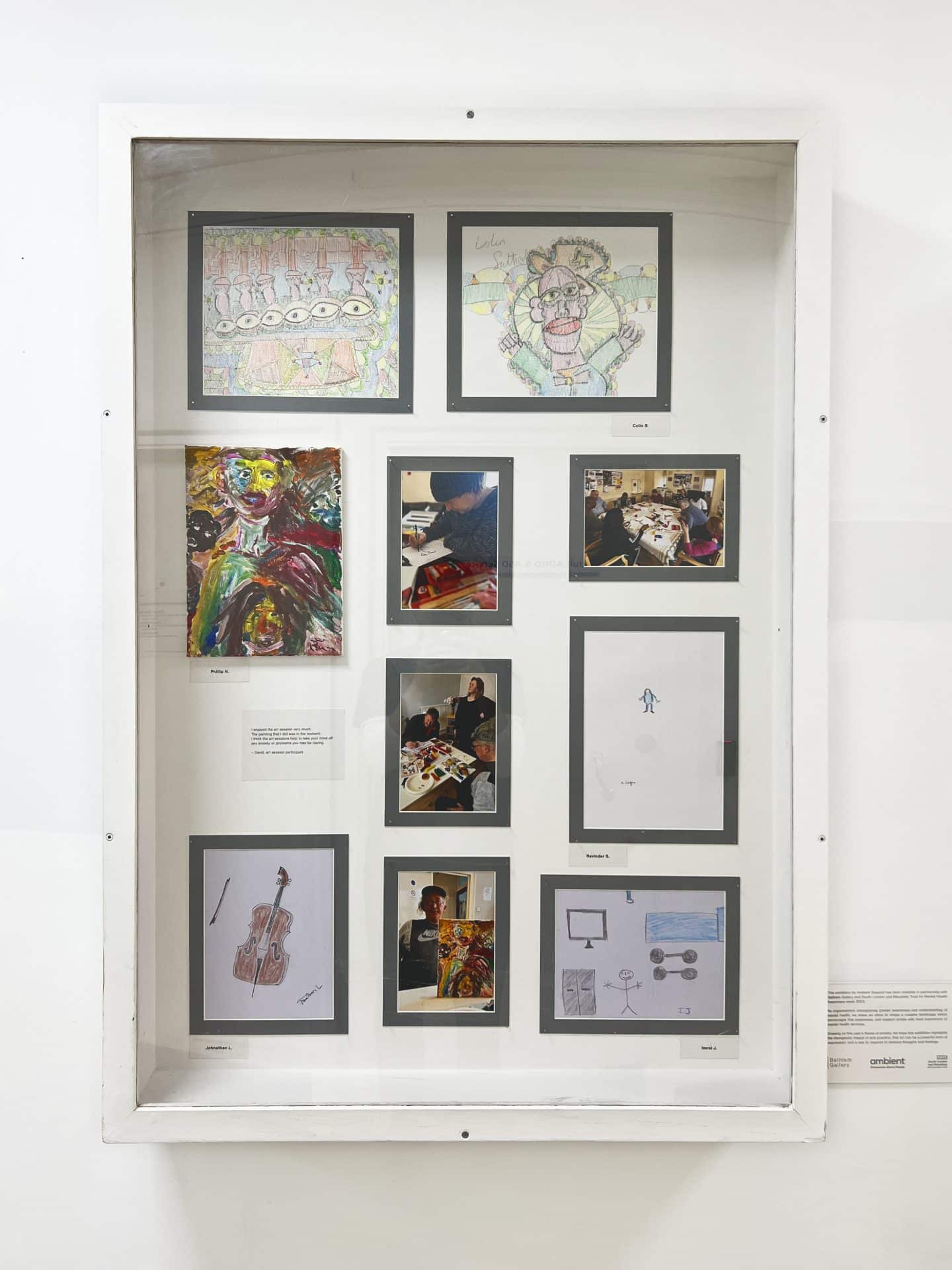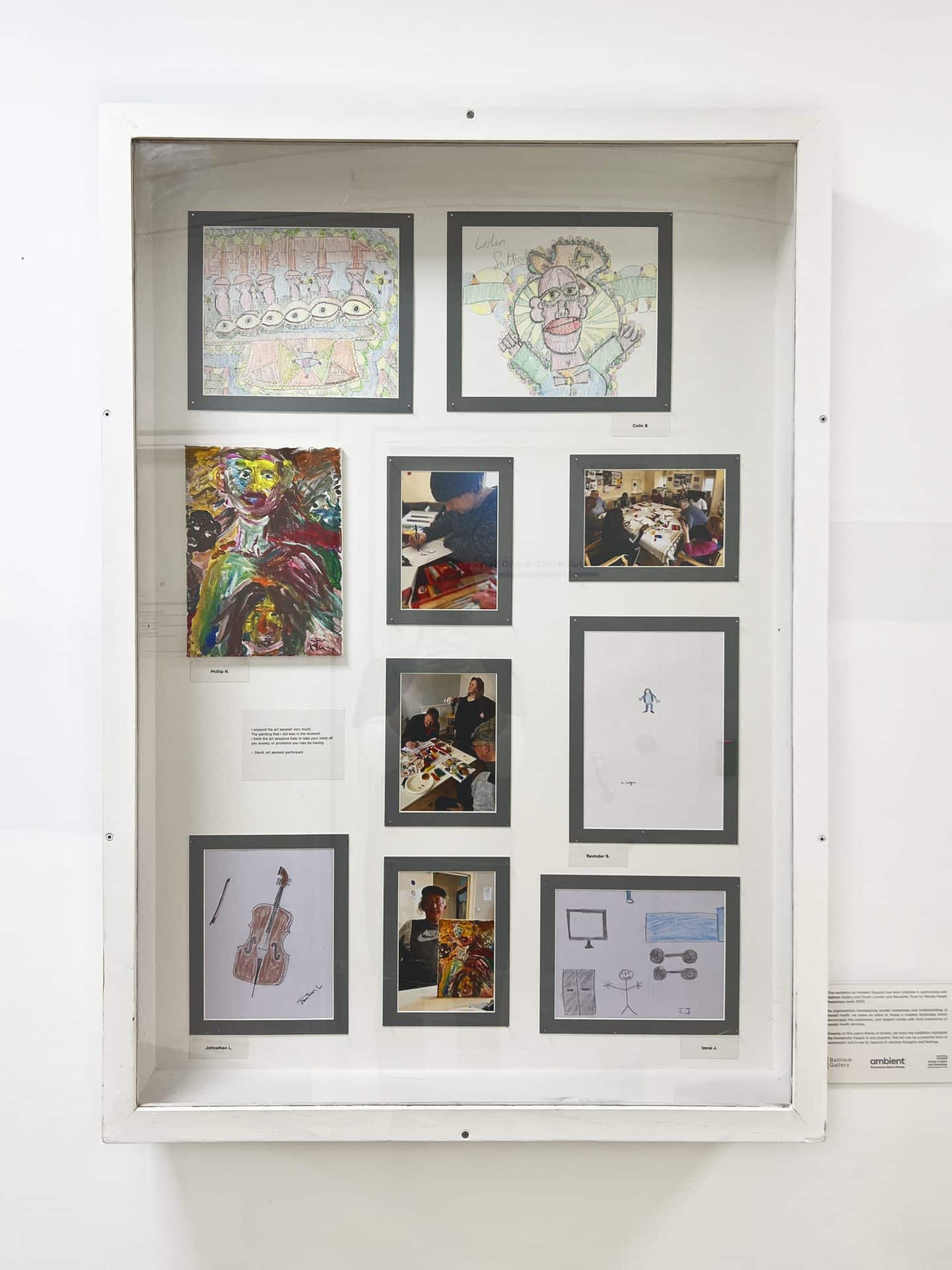 Melissa Charlton is an Occupational Therapy Technician at Ambient Support. She has an HSC in Psychology and Applied Social Sciences, and a Level 7 in Occupational Therapy Support. Here she writes about her work in art therapy: 
Ambient Support is a not-for-profit health and social care provider, and we provide a variety of different support services including for people with lived experience of Mental Health, to varying degrees of complexity. What's more, 75% of the people we support in our mental health services are men.
To mark Mental Health Awareness Week's 2023 theme of 'anxiety', we worked in partnership with Bethlem Gallery in South London, to promote the importance of art therapy in supporting mental wellbeing. To do this, we launched our 'Art for Anxiety' workshops in several of our mental health services in London to provide safe and encouraging creative spaces for participants to explore anxiety and wellbeing. We also had the opportunity to display the created pieces in an exhibition at the Maudlsey Hospital.
Anxiety is a normal emotion but sometimes it can get out of control and become a mental health problem. I was confident that a focus on anxiety for Mental Health Awareness Week would increase awareness and understanding of this. Research suggests that creative art activities can have a positive impact on mental health.
Along with my Occupational Therapy and Support Worker colleagues, I was involved as an Occupational Therapy Technician to assist in measuring the impact and outcomes of the sessions for the people we support, 84% of whom were men. While not all of the men we support experience anxiety, this was an eye-opening statistic given that anxiety is often wrongly stigmatised. The fact that so many men wanted to take part was a testimony to the fact that men's experiences with anxiety needs to be recognised and supported, through whichever outlet works best for the individual.
Each group was given a variety of artistic tools and allowed to unleash their creativity, exploring the theme of anxiety with some loose guidelines to think about what it looks like to have a good day as someone who experiences it. The idea was to put a focus on the positive aspect of mental health, namely the strength and resilience that comes with it.
Working in the world of Occupational Therapy, facilitating opportunities to be creative and communicate through different mediums is an important aspect of my practice. When people we support are facing challenges, engagement in occupations and activities can fade. However, opportunities to be creative, including art, can be a valuable tool to aid a person's journey.
With this in mind, I had high hopes for the sessions and it was fascinating to be able to see the positive effects on the people we support reveal themselves in individual yet conclusive ways. The sessions enabled the people we support at Ambient to tap into their inner thoughts, feelings, and experiences of anxiety through creative expression. We encouraged them to talk about the images they created and to begin to look to themselves for meaning and insight. Combined with staff supporting the art sessions, it helped participants promote self-expression, increase self-awareness and self-worth, and decrease stress and anxiety. All who participated emanated satisfaction and enjoyment.
Our Occupational Therapy assessment found that:
92% of participants demonstrated emotional connection and focus throughout the art session.
84% stayed engaged and focused.
76% sought to challenge themselves.
Some participants created artwork that depicted their thoughts and experiences around anxiety, whilst others used the art session to work through anxiety itself.
While the data itself demonstrates the huge impact of the art sessions on the men in the group, it is even more affirming to hear the responses from the people we support themselves.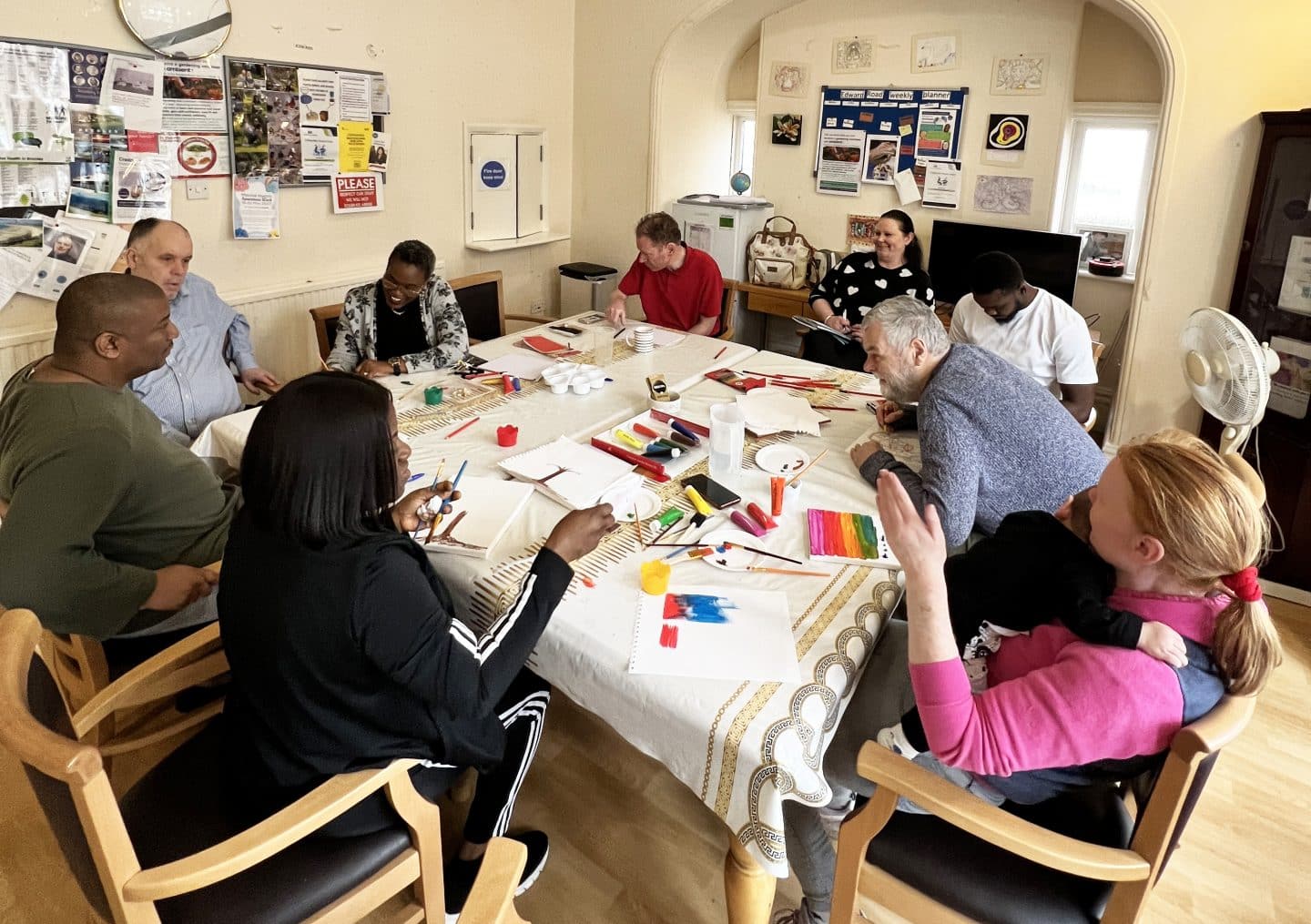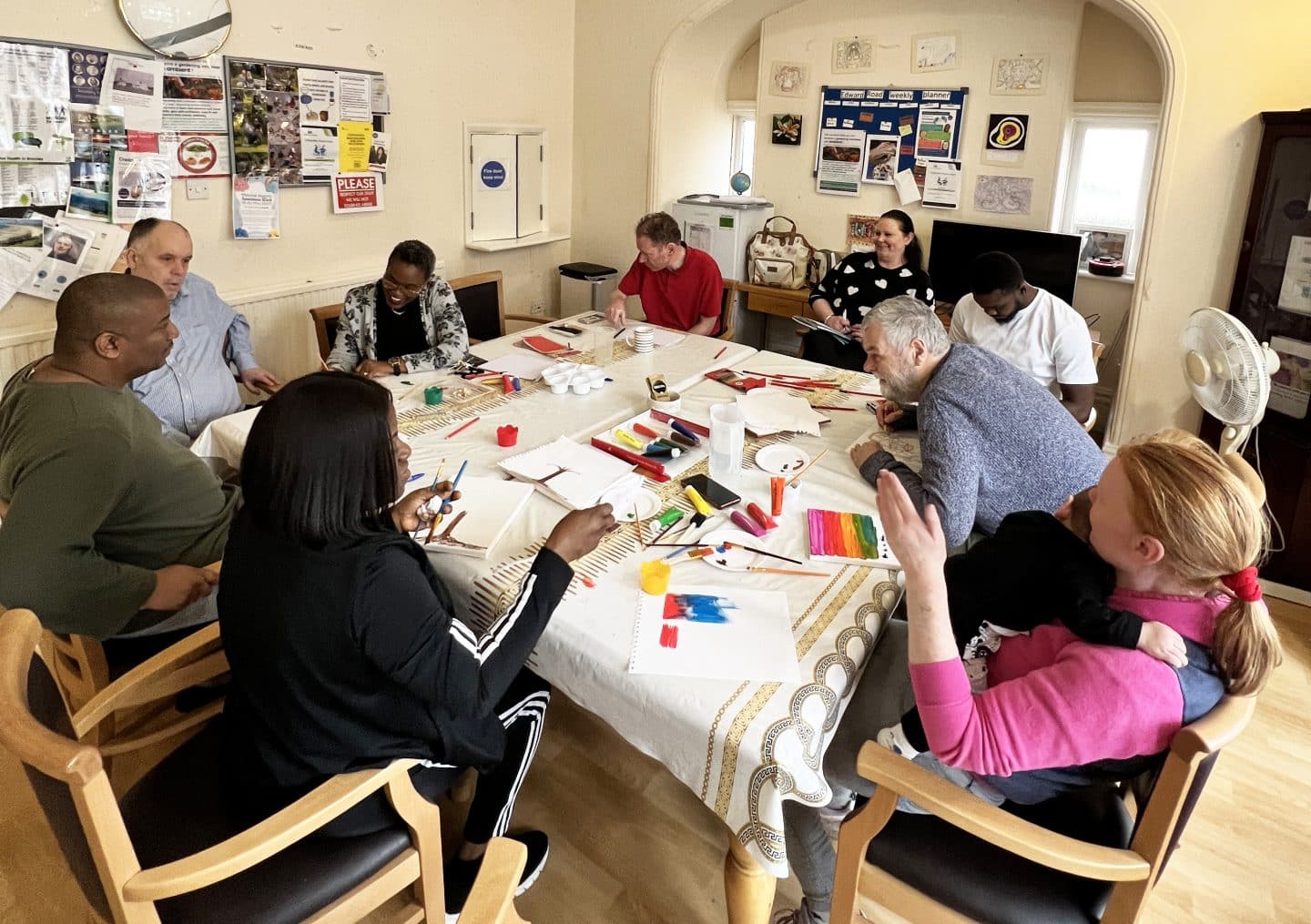 Participants of the art group gave their feedback on what the art sessions meant to them:
Phil: "I get inspired when I'm about to take a painting on… before that I'm vacant. I thought that if I included a lot of people [in the painting] it would seem more daunting… three or four people in my painting shows disarray… it's like meeting a challenge… like a mind block."
David: "I enjoyed the art session very much, the painting that I did was in the moment. I think the art session helps to take your mind off any anxiety or problems you may be having."
Gary: "The art session was therapeutic, and it allows you to be artistic. My drawing of a skull surrounded by words depicts my anxiety and thoughts intertwined with mental illness; creating the artwork helped symbolise my thoughts and anxiety which helps with my wellbeing."
It appears that creative art sessions are an effective way of expressing oneself in a group setting without the boundaries, potential judgement and restrictiveness of a traditional group therapy setting.
Having their work displayed together at the Maudsley Hospital solidifies this sense of community and mutual understanding around anxiety and mental health. To showcase their work so proudly is something that deserves praise, as it's a very brave thing to be so vulnerable in a way that allows interpretation from others.
Carmel Woolmington, Art Strategy Manager at Bethlem Gallery said: "We are delighted to partner with Ambient Support for Mental Health Awareness Week. As organisations championing greater awareness and understanding of mental health, we share an ethos to shape a creative landscape which encourages this awareness, and support artists with lived experience of mental health services.
"Drawing on this year's theme of anxiety, we hope this exhibition highlights the therapeutic impact of arts practice; that art can be a powerful form of expression; and a way to respond to anxious thoughts and feelings."
Ambient Support also created a video capturing the highlights of the art sessions together with some of the artists holding their newly created artwork, and this has been met with encouragement and support.
Considering the positive feedback from the art workshops, and the benefits gained by those suffering with anxiety, we plan to facilitate future art sessions to further help the people we support and to continue to encourage people to use art as an outlet for the expression of mental health needs.
To see the virtual gallery and to read more, visit our article here: 'Art for Anxiety' pieces go on display at NHS Maudsley | Ambient – Passionate About People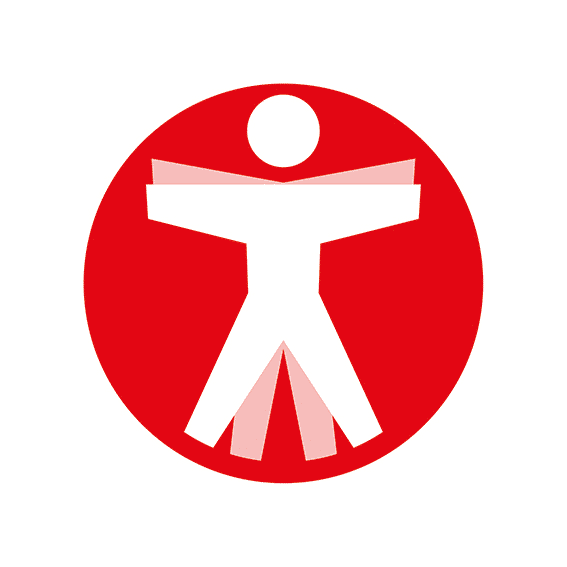 Join The Book of Man
Sign up to our daily newsletters to join the frontline of the revolution in masculinity.