"Helping children with leukaemia eclipses walking out of the tunnel at Wembley"
An interview with Dr Ashley Nicholls on a zig zag career path that took him from international football to cancer research.
Dr Ashley Nicholls is a research associate at the Cancer Research UK Cambridge Institute researching drug development for childhood leukaemia. We chatted to Ash about how he went from playing at Wembley to looking at cancer cells down the barrel of a microscope in a molecular biology lab, volunteering during the pandemic and how leaving a gift in your will can support his vital research
It seems strange trying to describe my career path, it would be misleading to imply that there was some sort of intention or plan about where I wanted to go or what I wanted to be. The reality is I've never really had any idea where I wanted to end up, I just got involved in things I thought were positive or that I enjoyed doing and found engaging. When something stopped being fun or interesting, I tried to adapt and switch my focus.
I realise that my career path has been unconventional. At 16, after being released from Ipswich Town Football Club's academy, I had all but given up on the idea of playing professionally. Whilst studying for my A-Levels at 17 I was invited to play for my local county team and subsequently went along for England schoolboy U18's football trials. By some miracle, I was selected for the squad and played all the games that season, culminating in a game against Hungary at the old Wembley stadium in front of 60,000 supporters – a career highlight.
After that I played for my boyhood club Ipswich Town, Darlington FC., Cambridge United and Rushden and Diamonds. But at a certain point I started to get tired. Being away from home for Christmas and New Year, sitting on a coach for hours to play away games and staying in hotels – and the isolation that brings – was getting harder, physically and mentally. I was also starting to feel like I wanted to make more of a contribution to society and develop as a person. Although I would miss that feeling of being part of a team, the die-hard supporters and all the non-playing staff who make a football club feel like a home, it was time for a fresh challenge.
I knew a career transition would be difficult, particularly finding the finances to support an education. Luckily the Professional Footballer's Association was excellent. It really supported my transition from full-time football to where I am now. They helped me to enrol in university and funded part of my fees. For three years they helped me balance my studies with training and playing for a semi-professional football team. I got my degree in biology and took up a one-year internship at the Laboratory of Molecular Biology (LMB) in Cambridge.  It was that year, surrounded by some of the most dedicated scientists I have ever met, that made me want to commit my time and energy towards working in cancer research.
After the internship I got offered a teaching position at the Exeter Medical School, moving 400 miles to the south west coast. Despite past experiences of being away from family and friends I decided this adventure was worth the sacrifice and I was older and, I felt, mature enough to deal with living away from home. I spent four years at the medical school completing my PhD before returning to Cambridge to take up a position as a postdoctoral scientist at the Cancer Research UK Cambridge Institute. To date, the proudest moment in my entire career has been at the Institute, completing a drug screen which has produced potential drug targets to help to treat children with leukaemia. The thought that I have been directly involved in developing something that could save a family from losing a loved one eclipses even walking out of the tunnel at Wembley.
Unfortunately, as the COVID-19 pandemic hit the UK and laboratories closed my work came to a standstill. So, when I got a call from one of my colleagues setting up a testing lab in Cambridge and looking for volunteers, I was desperate to help. The whole experience is like being back in professional football; we have that camaraderie that develops when a large group of people are faced with adversity, and sense of achievement after every shift, knowing that we're making a difference. I'm now coming to the end of my three-month commitment to the project and I can't wait to take everything I've learnt with me as I restart my cancer research project again.
The impact of the pandemic on labs, clinical trials and cancer services has been devastating. The temporary closure of Cancer Research UK's shops and postponement of events as a result of COVID-19 is having huge implications on its fundraising, with a predicted 30 per cent decline in fundraising income this year. I'm raising awareness of the importance of gifts in wills which help fund Cancer Research UK's vital work. Gifts in wills fund more than a third of the charity's research into the prevention, diagnosis and treatment of all cancers.
Ash is supporting Cancer Research Uk's campaign to encourage more people to pledge a gift in their will to beat cancer for future generations. Anyone can pledge a gift in their will, from fathers to sons, to brothers and uncles. For more information visit: Cruk.org/pledge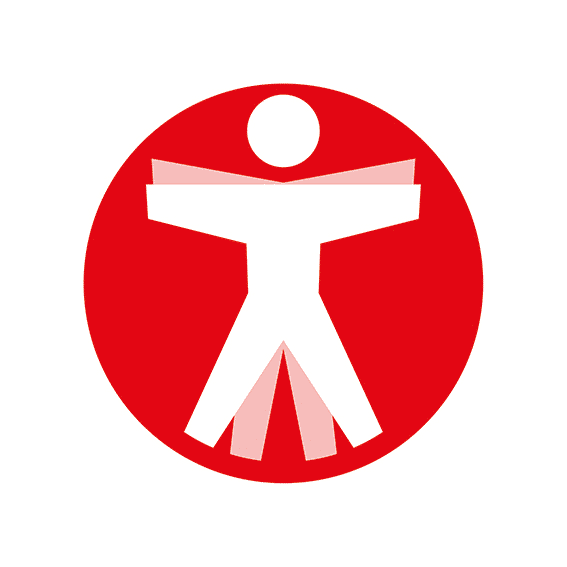 Join The Book of Man
Sign up to our daily newsletters to join the frontline of the revolution in masculinity.