What is panic ?
Panic comes in many forms: 'normal' panic, panic attacks, panic disorder and public panic. But how do you define them and seek remedies?
What is panic ? Panic is something that can take hold of a person's nervous system, overwhelm their mind, and lead them into rash acts. Like freezing up and dropping notes when public speaking. Like following petrol tankers and punching drivers in forecourts because everyone has worried about fuel shortages. It messes all sorts of things up, it can lead to personal and political catastrophe. We all know the feeling of it, but what is it exactly?
Essentially it is your body going through a deeply in-built 'fight or flight' response. If there is a threat – actual or perceived – your nervous system sparks into life, releasing the hormone adrenaline into your bloodstream, which puts you on high alert. Your heart-rate increases, sending more blood to your muscles. Your breathing fastens and becomes more shallow to take in more oxygen. Also, your blood sugar levels spike (then decrease in the aftermath, creating a sudden fatigue familiar to anyone who's just come off a stage), and your senses seem to get sharper. All this is preparing you for that fight or flight, giving you the energy, awareness and strength to either deal with the threat or escape it, fast.
It can affect anyone who is put into a stressful or dangerous situation. However, a panic attack, where the panic becomes uncontrollable and extended, can occur when there is no obvious danger. The physical symptoms are exactly the same as if there were – indeed, during a panic attack, adrenaline levels in the body can spike by 2 ½ times.
A panic attack can grip a person very quickly and become very distressing, especially if they occur regularly. Symptoms of a panic attack can include:
A racing heartbeat
Faintness
Sweating
Nausea
Shortness of breath
Chills
Shakiness
Here's what the Mental Health Foundation recommend to do during a panic attack to address the situation:
Breathe. Focusing on breathing slowly and deeply can help you manage rapid breathing or anxious feelings. The NHS website has a calming breathing technique you can try. Or the meditation website Calm has a simple animation you can follow to slow down your breathing.
Recognise this is a panic attack. It's temporary, it will pass, and it isn't a heart attack.
Don't fight it. Stay where you are if you can. Leaving might mean you start to fear the place you had the panic attack and avoid it in future.
Find an object to focus on. Pick something you can see and notice everything you can about it. Your panic may subside as you focus all your energy on the object and describe it in detail to yourself.
Focus on positive, peaceful images. You could imagine yourself in a quiet, calming place like a beach or a forest.
Try a grounding exercise. This can be help if you feel out of touch with your body or surroundings. One technique is to think about five things you can see; four things you can feel; three things you can hear; two things you can smell; and one thing you can taste.
It is of course, recommended that you speak to a GP about an attack, particularly if they become frequent – it may be a panic disorder. With panic disorder, there are various treatments including talking therapies, like cognitive behavioural therapies, alongside complementary therapies like exercise, yoga, and breathing techniques.
Peer support groups are out there too, including Anxiety UK, No Panic and TOP UK.
Public Panic
There is such a thing as Public Panic too, however, which of course has been talked about during the pandemic and the current fuel crisis. It is characterised as an objective response to risk events in the public sphere, yet which creates very personal and irrational behaviours, like a desperate clamour for, and hoarding of, supplies.
One study of public reactions during the first months of COVID-19, said public panic could be understood as "an existential state". It went on: "The panic results in an egoism such as panic buying, xenophobia and believing in every news item seen on social media."
Public panic can be understood in metaphorical terms, in the way it passes through the whole of society like a hormone in the bloodstream, putting everyone on high alert. Yet, in doing so, it also produces physiological responses. That perceived threat, the worry of say, not having enough fuel to drive to a job, can create the symptoms of panic and lead to rash acts.
What the pandemic also brought was a fear of physical symptoms, a heightened awareness of death and illness, a permanent panic if you like, where peaks and troughs of 'flight-and-flight' and its aftermath were felt by a great many people on a daily basis. The threat was real, and it was invisible.
Indeed the current panic at the pumps has to be understood in the context of the pandemic. An aftermath in which we are familiar with what happens when the public all try to buy the same thing at once – the irony is we know what happens, so we're led to doing it too, before all the 'other idiots' buy it out. Frustration, peer pressure, and post-pandemic anxiety are keeping everyone on edge. While many are quick to condemn those buyers it is also important to recognise it as a human response in fraught times. It can be a very physical thing, almost uncontrollable in the way a panic attack can be.
On a personal level, public panic should be addressed like any other panic attack, yet it also requires outside forces to deal with the situation. The reassurances of competent authorities are needed here to quell the mass panic…when it is lacking, the results are clear.
Visit nopanic.org.uk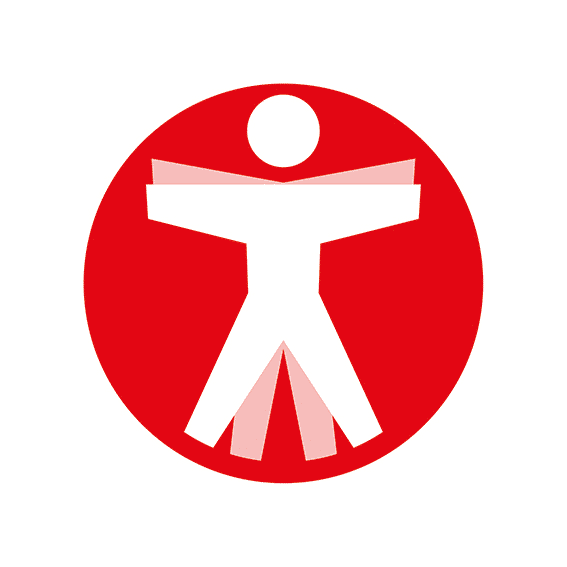 Join The Book of Man
Sign up to our daily newsletters to join the frontline of the revolution in masculinity.