Meet Dougie Lampkin, the English Evel Knievel…
Dougie Lampkin MBE is a motorcycling god. He's won the World Trials Championship 12 times, wheelied 37.7 miles and jumped over a swimming pool on a yacht. Having retired from competition, he's been busy performing death-defying stunts and has just released a brilliant autobiography. Here's what happened when we met the English Evel Knievel...
How old were you when you got your first bike?
I rode my first bike at the age of three, but I got my first bike before I was even born. My father was FIM Trial World Champion in 1975, around the time that my mum was pregnant. Bultaco, one of my dad's sponsors, sent over a bike for the new arrival. As you can imagine, my mum was thrilled…
Give that your dad and uncle were both trials bike champions, did you consider rebelling and becoming an accountant?
No, because there was never had any pressure to ride. Throughout my youth, I wasn't particularly successful – I just enjoyed messing around on my bike. I started getting serious in my late teens and only really started winning competitions when I was about 17.
Motorbike trials competitions are all about challenging the laws of physics. What's special about a trials bike?
We jump well over 2m high, so trials bikes are very different to all other motorbikes. Our sport doesn't revolve around speed, so lightness of bike is very important. Top speed is only 50-60mph, the petrol tank only holds about 2.2litres and there's no seat… so it's not a great 'commuter'. It's all about weight and low down torque.
Physically, how demanding is a trials bike competition?
Mark Webber, the ex-Red Bull Formula 1 driver, is a good friend and has been out with me a few times. He has an exceptional level of fitness but he got 'arm pump' within about two minutes! [Repeatedly tensing the underarm muscles over a sustained period reduced blood flow, which leaves your forearms throbbing and hands aching.]  He was mortified, but he had a great time. We gave him a good run.
You recently rode your bike around an abandoned rollercoaster, was it as terrifying as it looked?
It was over 70ft high and I'm sure it wobbled. It had been closed for about eight years, so everyone was quite unsure about how safe it was. There's no such thing as a 'risk assessment' when you're breaking new ground. The cameraman refused to go up with me, so it all had to be filmed with a drone.
You make a lot of the jumps by the skin of your teeth. What goes through your head in that critical moment before you land the bike?
It looks like it all happens really fast. But in my eyes, it all happens really slowly. You pretty much know as soon as you take off whether you've got it right or not. You can't plan a bail out because if you starting thinking about what could go wrong, you'd never attempt the jump in the first place. The dangerous aspect of falling backwards is that the bike seems to always hit you on the way down.
The Karate Kid improves his reaction time by catching flies with chopsticks. Do trials riders improve their balance by walking tightropes?
No, I've never tried any circus skills. With our sport, the best way to practise is just to spend hours and hours on your bike.
Do you get emotionally attached to certain bikes?
No. By the weekend, your bike's usually laid out all over the workshop floor anyway. It's a bit like Trigger's broom in Only Fools and Horses:  it's constantly getting pulled apart and reassembled with different pieces. That said, I have kept a few bikes from certain events, but they're more like museum pieces.
Have you ever been asked to perform stunts for a movie?
I did get asked to get involved in a James Bond film a while ago, but it meant spending three months in the Czech Republic. I couldn't do it because I was busy competing, but I would like to do more film work. It's always exciting to push the limits of what you can do.
You've ridden on ice in the Arctic. How is that even possible?
With very large spikes. It turned out to be a lot harder than we expected. It was so cold that it affected the performance of the oil in the bike's suspension. Plus, the massive spikes on the tyres would have made it very painful had I fallen off. We were winging parts of it, but, in end, it made for a brilliant video.
As an elite sportsman, did you always plan to go out at the top?
In terms of competitions, that's time's gone. I haven't competed in a world championship for a few years now. But I still love what I do, whether it's riding my motorbikes in Yorkshire or doing events and making videos with Red Bull.
What are you plans for retirement?
I'm not too sure really. I've not done anything else other than riding motorbikes…. Making pancakes? I'm the world's best pancake maker, and I've got two kids who can confirm that.
Trials & Error by Dougie Lampkin is out now, published by Simon & Schuster UK. Click here to buy it now.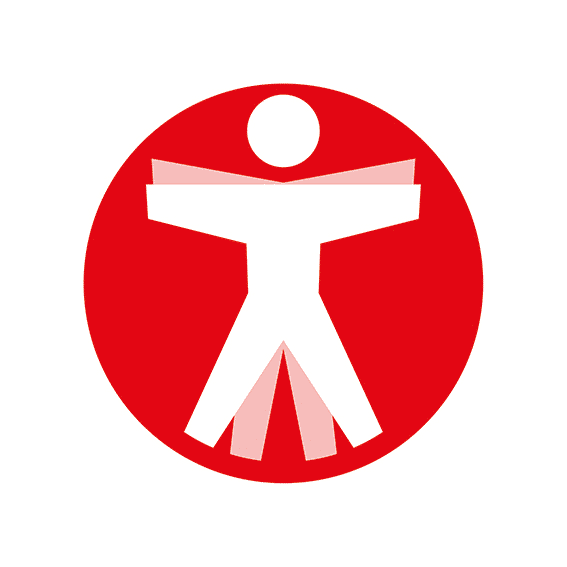 Join The Book of Man
Sign up to our daily newsletters to join the frontline of the revolution in masculinity.