Joe Joyce on boxing, art and the Zhang rematch
Joe Joyce is fighting Zhilei Zhang in an epic rematch in London this weekend. He tells us about his preparations - and his love of art...
Joe Joyce is set to take on Zhilei Zhang in an epic rematch after suffering his first professional defeat to the Chinese boxer back in April. In what Joyce professes will be a "Clash of the Titans", this heavyweight encounter promises to be an explosive one as The Juggernaut looks to regain his WBO Interim Heavyweight title back from The Big Bang.
With many passions outside of the ring, Joyce's uniquely calm and collective demeanour combined with his sheer determination to be the best in everything he does has served him well so far on his quest to become the Undisputed Heavyweight Champion of the World. His 15 wins from 16 professional fights including an impressive 14 knockouts is enough to strike the fear into any opponent!
Joe joined The Book of Man's Jordan Edwards to discuss the upcoming fight as well as his lifelong love of art, Arsenal and a whole host of other sports.
…Zhang vs Joyce II: An Eye For An Eye
I'm currently a few weeks into my training camp ahead of the rematch against Zhilei Zhang to reclaim the WBO Interim Heavyweight title. Coming off the back of the first loss of my professional career, there were of course a lot of lessons to be learned from the last fight. Zhang clipped me early on and targeted my right eye so one of the things we've been working on is my defence – first and foremost, we want to make sure that doesn't happen again because it had such a massive bearing on how the fight ultimately panned out.
Defensively, the big thing that people go to as one of my strengths is my chin. My ability to take a punch is second to none but I don't think I expected Zhang to be as quick as he was so he might've caught me off guard a little bit. His solid punches combined with his speed means that I need to get the balance right for this fight. I don't want to leave myself too open to his attacks but equally I know I need to stay true to my strengths to give myself the best chance of the referee raising my arm at the end of the fight.
Him being a southpaw obviously throws up its own challenges as well. It's usually a bit more awkward coming up against those fighters and if you look at the top of the division, you can see the likes of Usyk (who I fought in the amateurs) – he's a southpaw and even Tyson Fury who has the ability to switch from orthodox to southpaw at will. It's really important for me to build up my experience against these types of fighters if I'm ultimately going to become the Heavyweight Champion which is, of course, the goal.
Generally speaking, the priority in camp right now is to really fine tune and hone the details so you can expect a much more measured performance from myself on fight night. As I said, I learned a lot when I came up against him in April. It's one thing to study a fighter and create a game plan as to how you're gonna knock them out but there's also so much to be gained from actually stepping in the ring with them and learning how they operate face-to-face. That being said, we are both in the same boat. As much as I learned about him, he'll have learned a lot about me too so it's not too much of an advantage which should make for a really interesting fight.
Overall, I'm feeling really good about this fight! I weighed in a little bit lighter back in April than I have done in the past, but I've made a few corrections in terms of my diet and the way I'm training so I'm expecting to come in slightly heavier this time round. The rematch always generates more hype and excitement. I'm fully focused, in the zone and confident that I'll put in a strong performance. All the prep that's going into this camp will get me over the line so to the people who'll be tuned in, you won't be disappointed – The Juggernaut is back!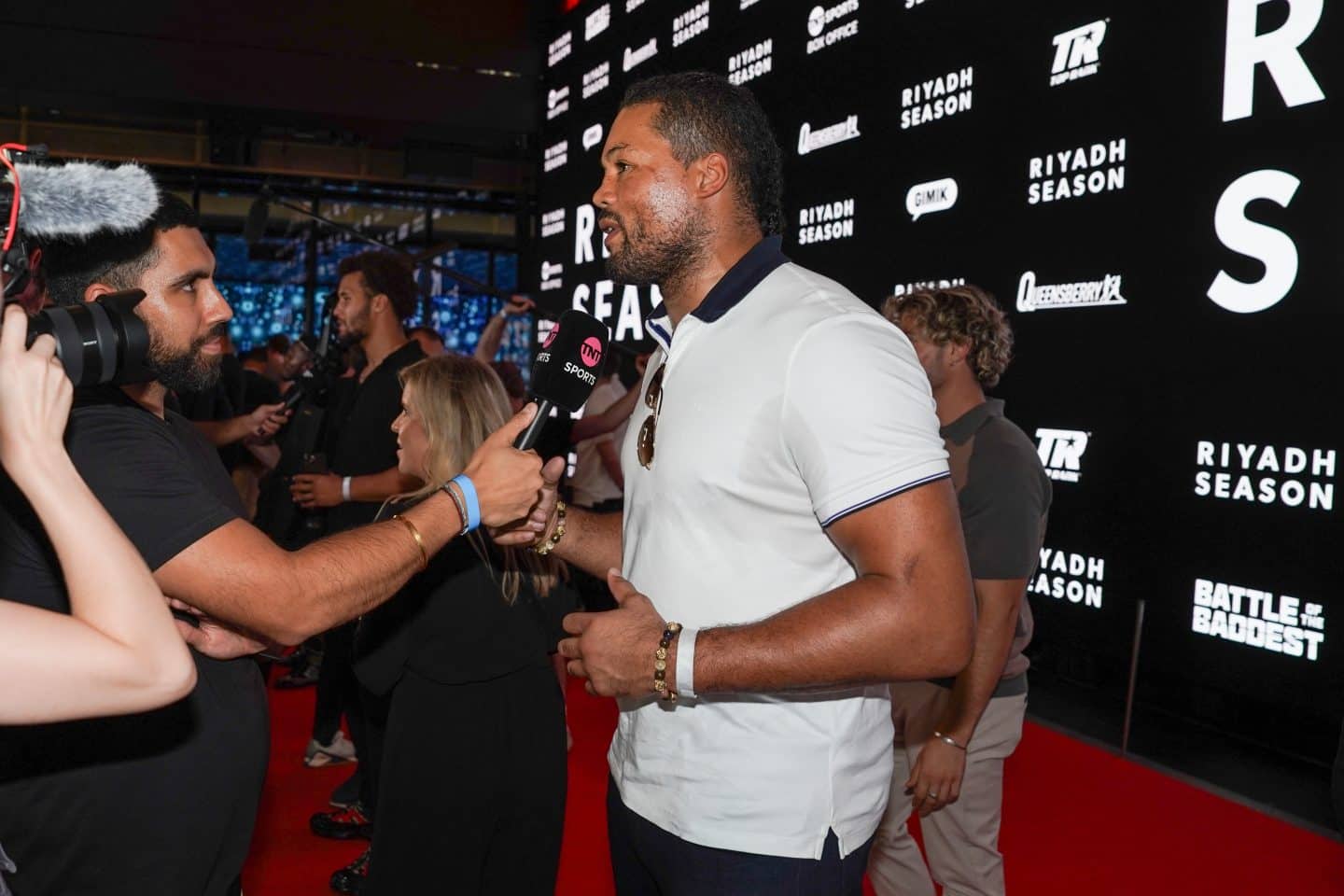 …What Makes Joe Joyce Tick?
I've always loved art! It was impossible not to love it in my household, to be honest. My dad has a Fine Art degree and my mum is really into the sculpture side of things so I was completely surrounded by creativity. Music too! Music was a huge presence in my house growing up so it was just a constant flow of creative energy. Along with all that, I tried my hand at pretty much every sport you could imagine! I just loved being active – whether it was karate, kickboxing or rugby. Come to think of it, I guess I was always drawn to the more physical sports so maybe I was always destined to reach the heights of the boxing world.
I knew from early on that I wanted to spend my life either delving more into my creativity or being involved in sport and luckily, I've been able to do both. I managed to get my own Fine Art degree from Middlesex University and I still try to get into the studio to paint as often as I can, even whilst trying to conquer the heavyweight boxing division.
There was a time when it looked like I might have actually done a Sports Science degree but honestly, that never really appealed to me. As I mentioned, I loved playing a wide variety of sports – the competition element really drew me in but the technical stuff just wasn't for me. Learning about the anatomy of the body and how everything works in so much detail didn't excite me so when my art teacher suggested I do an Art Foundation year at Camberwell, it was a pretty easy decision for me! I'm really glad I went down the path I did because it's allowed me to pursue my passions in the way that suits me best.
It's always interesting when you compare art with boxing. In many ways they're complete opposites. Boxing is more of a destructive thing. You're punching somebody in the face – basically trying to find ways to break them down whereas art is more on the creative and constructive side of things. You're using your skills to build something beautiful and I'll always love that about it.
I find art to be a really therapeutic creative outlet – I love the way it can capture an emotion and make you feel something but I also recognise that it's a skill that you need to keep practising to maintain a high level (a bit like boxing, really). It's a kind of a "use it or lose it" situation so I make sure I spend some time topping up the skills whenever I can. I want to make sure I'm good enough so that when I retire, I can showcase my work in exhibitions and also be able to sell some pieces as well. Obviously, with boxing being so physically demanding, it's important for me to make the most of it while I can and then once I do retire I can spend the rest of my life painting if I want to.
One of the things I'm really proud of actually, is a project I did with the real estate company, Purplebricks. They commissioned me to create a piece that would inspire Team GB ahead of the Tokyo 2020 Olympic Games. I painted the image of a lion on top of a Union Jack background and they eventually transformed it into one of their "For Sale" signs which were then seen outside houses up and down the country. So if you were ever walking down the street around that time and you saw Inspiring Pride, I hope you liked it!
…A Quick Word On Arsenal
I've been an Arsenal fan for as long as I can remember. The first game I went to would've been way back in the 90s – it was Arsenal vs Liverpool in the days of Ian Wright and David Seaman – some real legends of the game.
It's a shame that I don't get to watch too many games these days but it's great to see the team doing well again! Anyone who's into football knows that Arsenal haven't hit the heights in recent years but they came so close to winning the league last season and hopefully they can get over the line this year.
…Advice For The Team
From my time playing rugby for Rosslyn Park, I know that team sports are so different to individual sports. It's all about motivating each other. Making sure your teammates are all in the right headspace so that when you step over that white line, you're all singing off the same hymn sheet. During my time there, we were unbeaten for about two years which isn't easy when you're all relying on each other!
Obviously with boxing, you've got your team behind you, but at the end of the day, it's all on you to perform and get the job done. There's no doubt that this Arsenal team is filled with so much talent so as long as the manager can keep them all fully focused and driven, they should have a good year.
Zhang vs Joyce II will take place at the OVO Arena Wembley on 23rd September with tickets available from AXS or you can watch the live broadcast courtesy of TNT Sports.
Follow Joe on Instagram: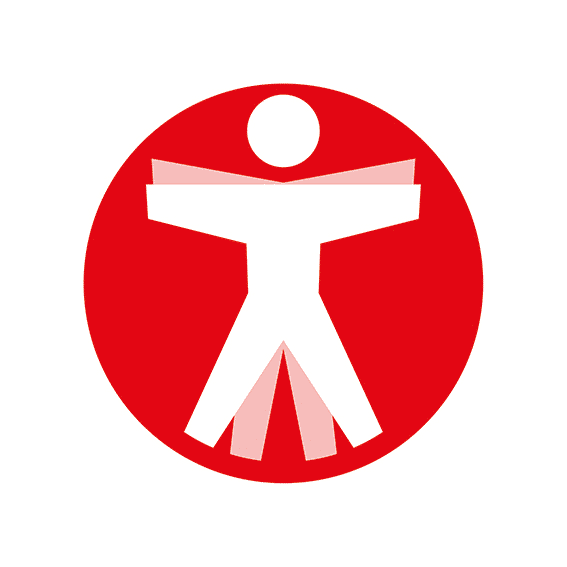 Join The Book of Man
Sign up to our daily newsletters to join the frontline of the revolution in masculinity.