Are YouTubers bringing down boxing?
YouTuber boxers are making waves in the sport - ahead of the Jake Paul and Tommy Fury fight, pro trainer Dave Coldwell analyses their impact
Jake Paul and Tommy Fury have finally settled on a date for their big fight (Feb 26th in Saudi Arabia) – and this time, it looks like it may actually happen. Probably. But who knows in this strange time of YouTuber boxing, where the drama around the fight is as important as the actual fighting. In some ways, professional boxing has always had that too, the beefs, the trash talking, the swagger – obviously Muhammad Ali being the perfect example of the cult of personality that the very best boxers conjure (often, it must be said, for their own benefit: to help get into the mindset of being able to step into the ring prepared to hit another person and get hit). Yet at the climax of the theatre in professional boxing there is actually a proper skilful fight. With YouTuber boxing, when they do finally get into the ring, the bouts are not exactly the best spectacle of boxing. They are a spectacle but they're not professional sport.
But does that matter? Is the interest generated by these YouTubers beneficial to boxing in the attention they draw, or are they devaluing it by crashing into the sport simply to settle personal beefs and prove how 'hard' they are, knowing they can create a veneer of a sporting 'event' simply thanks to the money they attract through all their much-followed actions?
We decided to speak to legendary British boxing trainer Dave Coldwell to find out what his thoughts are on the Jake Paul/Tommy Fury fight, and what impact the YouTubers are having on his sport.
What do you make of YouTubers in boxing?
At the beginning, it was always quite annoying. But it's like when they brought out CDs and people said it'll never take off, but soon everyone had them….You have to move with the times. Everything in life changes, everything in life adapts. You might not be happy about it but sometimes you have to accept things. If it's the case that the evolution is inevitable, you have to get involved.
Right now I look at YouTube boxing as entertainment. I don't see as professional boxing, it's entertainment. It's a different entity. It's when people say you only like boxing or UFC -they're two different things, they can exist side by side. Some people like both, some people like one or the other.
This is the same with YouTube boxing. Some people like both, and some people aren't interested in boxing they don't want to see the science and the skill, they just want the entertainment; they want to see the people they follow on social media go in there and have a bit of a swing up, and that's fair enough.
What does it do for the sport?
The thing that irritates me is that these YouTubers haven't actually fought ring boxers yet. They're just fighting their own sort of people. Fair enough, it's just a bit of fun. But when they start calling out real fighters and comparing themselves to real fighters, I think to myself, 'Hang on a minute mate, yes it's great you're taking up the sport but let's be realistic, you're not actually a real fighter until you start fighting real fighters'.
A case in point is Jake Paul. I think he's doing is fantastic, I haven't got a problem with that and I rate him for it. Whatever he wants to do, he'll always have eyes on him and draw people to it, because he has such a big following. And it looks like he's living the life of an athlete, he's putting himself through it, he's training right, he's promoting. And I rate him for that.
What I don't rate him for is he hasn't fought a professional fighter yet. He's been fighting a basketballer and an NFL player, and a 47 year old retired UFC fighter, who wasn't actually a professional boxer.
I can't have it where he's being rated by the WBC or they're talking about him as a legitimate fighter.
What's the difference between you [Book of Man] saying you want to be a professional boxer, and give that a go? You have a couple of white collar fights against another writer, then you start saying you're on a level with professional fighter. 'Oh I could take on British champions'. Well you haven't fought a professional boxer yet. But then if you do start fighting professional boxers at whatever level it is, then you are are a professional boxer and can take the next step to climbing the ladder.
That's what irritates me. Not the fact these guys are doing it for a bit of fun, which is putting loads of eyes on our sport, but you have to understand what lane you belong in.
Yeah there's no question of them climbing the ranks, they want to come straight in at the top…
Yeah. Jake Paul is doing everything right except fighting the actual fighters, I'm not saying he can't win, that he can't do well and beat a lot of pros out there, because there's different levels of professional boxers. If I've got a prospect, I won't put him in with world beaters, I'll put him in with more journeyman boxers, because he's just learning. So there's nothing wrong with Jake Paul doing the same thing but he's content calling out Canelo, calling out real fighters, without fighting real fighters. This is why this Tommy Fury fight I see as a good fight. He's fighting a guy who is a professional boxer, but he's boxing at a novice level. He's still gathering his experience and learning his trade, and that's novice level. It's a good match up for Jake Paul. But for Tommy Fury it's like: why? It must just be a money and profile thing because Jake Paul is not a boxer. You have to see it for each individual.
Yeah it's a strange one for Tommy Fury because it puts a question mark about how serious he is about boxing…
Exactly. Well it's a lot of money for him, it'll help secure his future, but I would have thought the money he had from Love Island and all the spin-offs, means he's a very wealthy man anyway. But, this will be proper life-securing money. So that and what it'll do for his profile is exactly what it's for, it's not to further his boxing career because Jake Paul has got no standing in real terms in professional boxing.
Do you think in some ways it will get young fans into boxing?
Yeah it will be, but let's not get it twisted. The majority of kids will stop when Jake Paul stops being involved in boxing – when he goes into motocross, say, they'll go across into that. Because they're Jake Paul fans. I think he's phenomenal, he's done absolutely brilliant in how he's created this following and enterprise where all eyes are on him. Whenever he opens his mouth, it's views, and it's money.
But there will be a little trail, a group of fans that will stick with the sport. And that's when it's down for us in the sport: if you've got these people looking at boxing because of Jake Paul, or KSI, people, it's down to the sport to be in a good place so when you casually look at it, you go, 'I like this, I might watch a bit more of this'. But if there's shit fights, no drama, no razzamatazz with it, then they're going to disappear.
Do you school your fighters in social media?
I do yeah. The purists don't want to see it, but you have to mix razzamatazz with the pure science of the sport because the reason why these guys have big followings is because they do things that grab people's attention. The youth of today have a very short span of attention. So for these guys to take hold of that attention span, that tells you they're doing something right and we need to be able to take things from that and understand that's part of it. People say you spend too much time on social media but that's part of your job now. If you want to stay in the old world where you keep your head down, do your gym work, keep your mouth shut and get on with your business, then you are going to get left behind. Because now in this world you need to have a profile, you need to have a character, you need to have a personality that people can engage in. whether they want to see you get beat or whether they want to see you win, they've actually got to give a damn otherwise you're not going to get anywhere.
Boxing has always had that, hasn't it, at least from Ali onwards?
Yeah its just now you don't necessarily need a TV channel or newspaper, you just need your own social media channel. You can get it out there if you're willing to put the work into that.
The problem is some fighters are comfortable with it and others you have to keep nagging and unfortunately they won't do as well as someone who's not at their ability level but because they've got a bigger social media following they'll go further.
Aren't the YouTubers also just using the fights to settle scores with someone?
That's what it is, they've got a bit of a beef so they settle it with a fight because they know they're going to make millions whilst doing it. So they're being smart about it. If they have a beef and have a fight in the street they're liable to be arrested, but this way they get to humiliate each other and have their public spats and settle it in the ring. Again, how much of that is actually beef and how much is entertainment I don't know. They're full time actors basically. They know how to play the game. It's not knocking them, they're doing it really well.
Do you worry it will encourage young kids to settle scores in fights too?
I don't think that's any sort of influence on kids whatsoever. If you look at the world right now you've got kids stabbing other kids. I would much rather kids go back to how they used to be at school – if kids fell out in the classroom, they'd settle it later in a fight after school, that's how it's been through history. The difference nowadays is these kids are not just having fights, its either ten on one, or it's stabbing each other. A couple of YouTubers settling their differences in a boxing ring, with the event they put on, I don't think we can say it's a bad influence on the kids. I just think the whole influence on kids now is social media, the stupid stuff where kids try and do it and hurt themselves.
Will you watch Jake Paul and Tommy Fury?
I don't watch them. I'll be honest, I won't pay for them but I'll watch the highlights!
Follow Dave on Instagram: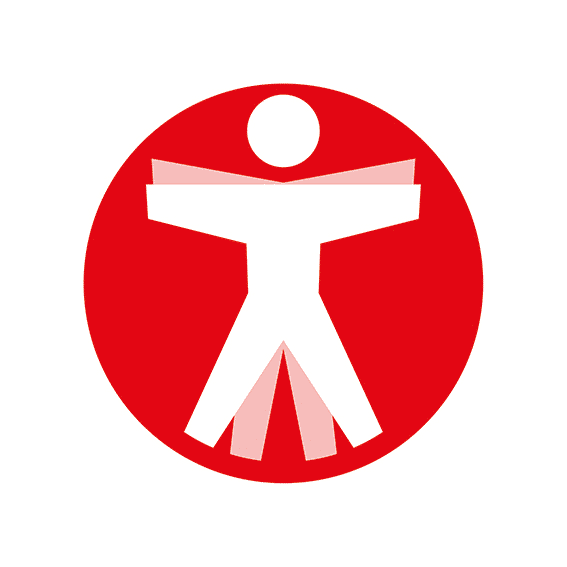 Join The Book of Man
Sign up to our daily newsletters to join the frontline of the revolution in masculinity.