Troy Deeney on mental health, racism and Deeney Talks
Jordan Edwards meets Troy Deeney to talk about his excellent podcast series, mental health in football and the spectre of racism still blighting the game.
Deeney Talks is the brand new podcast from professional footballer Troy Deeney. His career took him from Chelmsley Town FC playing in the Midland Football League all the way to the dizzying heights of the Premier League with Watford, where he was first given the opportunity to put his interview skills to the test. Racking up nearly 200 career goals along the way, he made the move to his boyhood club, Birmingham City, in 2021.
With some top guests already in the bag (and even more in the pipeline), Troy had a chat withme to discuss his motivations for the launch of Deeney Talks, the importance of long form conversations in the fast paced world of the internet and how we've all got something to learn from each other if we just spend a bit more time listening. Also on the agenda was how younger players cope with the turbulence of Social Media, with reaction to the recent incident of a fan targeting Troy with racial abuse. Is there a way to truly clamp down on racism in football and what approach should the authorities be taking?
Troy On How Deeney Talks Came About…
'Remember how bored we all were during lockdown? I decided to reach out to a couple of my mates and ask if they wanted to jump on a Zoom call for an hour and before I knew it, Deeney Talks was born. I was just having normal conversations with people from all different walks of life like Anthony Joshua, Mo Gilligan, Louis Theroux – the list goes on. I don't want to sound big headed but thankfully I can go into the phonebook and pull some of these names out the bag.
For me, it's always about being organic and authentic so while everyone was pointing me in different directions saying the podcast needed to be marketed in certain ways, I was pretty firm in my view that the product is good – I just wanted to show people I could do it! I was right, it was a solid product but in hindsight, I probably would've recorded a whole batch of them with video and turned it into a proper show; and that brings us to where we are today. Two years removed from that and I've got my mate, Disk, on board to help me out a bit. We've been best friends for twenty years and we've just got so many different opinions on life. We'll challenge each other a lot of the time and he always brings different concepts so it's a lot of fun. Bearing in mind he's not a "podcaster" or a presenter so this world is as new to him as it is to me – we're navigating it together and learning a lot along the way.'
On The Importance Of Learning…
'"Learning" is one of those keywords in life. I think it's so important to keep learning everyday and that doesn't necessarily mean picking up a book and memorising it. I'm interested in other people's stories; what makes them tick, why they did this thing or why they said that thing. There's an element of the internet that's so fast paced – short clips and little quotes. It's so easy to take people out of context that way. Bloody hell, the thing that most people know me for from a speaking point of view is "cojones". No one actually listened to what I said before or what I said after – it was just that one word which was seemingly taken so far out of context. What I want to do with Deeney Talks is give people the platform to openly speak – no stitch ups, no clickbait. Nothing like that. That gives the audience the opportunity to really listen and learn more about the person behind the name. Anyone who actually takes the time to sit and listen to one of our podcasts, again with such a wide range of people, will come out of it with a much better understanding of that particular guest but you'll also understand a lot more about life because they're guaranteed to give you some life gems. So that's the real reason I do it.
We just sat down with Natasha Jonas – super successful boxer and what an episode that was! Understanding what it takes for a woman athlete to make weight, balancing her career with being a mum and menstrual cycles – obviously something I never have to think about being a male. So it was just a really interesting conversation. Nothing is off limits – we talk about the highs and the lows but as I said, not from the angle of trying to stitch someone up. If that's what you're looking for, just open up Instagram and you'll find that negativity everywhere but if you want a meaningful conversation, head over to Deeney Talks and you'll see some great guests. We've got some more class people coming on and to be honest with you, we're just finding our way in this weird space of podcasting so we're only going to get better and better.'
On Mental Health In Football…
'When I was coming up, there was no room to talk about how you were feeling – you just couldn't show weakness whether that was to your teammates, the coaching staff or the owners; no weakness – it was as simple as that. Let's say, for argument's sake you're getting paid £1 million a year and you're the star striker for whatever club it might be. If you go into work and say "Sorry gaffer, my head's not with it. I just need a few days rest" what do you think the response would have been? "You're fucking head's not what mate? I tell you what, we're fucking paying you this, now you're gonna run extra. You better fucking turn up". Then the manager would tell all the players and before you know it, the whole world's on you like "He's weak. He can't handle it". Imagine if you score five games in a row and draw a blank in the sixth game: "Fucking hell, weak as piss, him. Remember when he tried to have time off".
Nowadays, as an older player my role is to talk to the younger ones and help them understand that there's pitfalls to this game. Remember, those attitudes that I'm talking about have been amplified so much from the outside with stuff like Social Media but it's not necessarily about hiding away from it all. I'll tell the players "Don't only post on your socials when we win" because as athletes we have to take the rough with the smooth. Will fans have a go at you in the comments after a loss? Of course they will, but in sport, emotions are usually at either extreme; you're either up in the clouds like an eagle or you're the bottom of a snake's belly but it's about keeping a stable level of emotion, regardless whether people are treating you like a God or saying "Get in the bin. He's finished". If you can achieve that stability then every now and then you can afford to have a little dip or a rise because you know you're in control and you'll very quickly return to neutral.
Marcus Rashford is a perfect example. A year ago, Man Utd fans were saying "He's crap. Get rid of him". If he'd have listened to that: bottom of a snake's belly. In the last four to six months, he's gone through the roof. They're saying "give him the balon d'or", "England have to start him up front", "Get rid of Kane " and all of this, but where's the leveller? It's one extreme to another and what does that do for someone's mental health? Someone could go from being suicidal to on top of the world all because of what people are saying on Social Media. That's why I feel like it's my job at Birmingham City to help the younger players deal with things like that because nobody's wired to live in that kind of mental state.
That's not to say that Social Media is an inherently negative thing, by the way. It can be an amazing positive to bridge the gap between fans and players but all parties have to take accountability. If you're a player and you're letting millions of people into your life, then you have to understand what that really means. You're literally letting millions of people into your life. On the flip side, if I'm allowing you into my life then you have to take that for what it is. Don't tell me what I should be doing or how I should be doing it.'
On The Racist Incident At Birmingham City…
'To be honest, when it comes to the incident that we're talking about, I wasn't even the one who complained about it; it was the Birmingham City fans who heard it and said "That's bang out of order. We don't do that". Now it goes through the process. I have to provide a statement, the six witnesses all have to provide statements. Why? You've just been told that it happened, you identified who did it so what's the need for all these statements? Worst of all, why do I have to prosecute? It could be as simple as "we know you did it because these people heard it and we've looked back at the footage. Come on, you're going to court".
Now let's flip it on its head. That fan says what he said to me and I decided to Eric Cantona him; a proper karate kick. How long do you think it'll take me to receive a fine and a ban from football? 24 hours? Yet, that happened to me three or four weeks ago. So when it comes to tackling any of these issues, the answer is pretty simple – just fucking do something about it! We might do it two or three times and have to hold our hands up and say "You know what, that didn't work. We need to take a stronger approach" or "That worked to an absolute T" and then it's blanketed across the country but we're not doing that.
That's the immediate solution but obviously education is an important factor as well. I think the more we educate people of all ages, the more we'll all realise that we're just asking for the same thing: equality. There are so many minority groups who feel marginalised and right now it feels like we're arguing amongst each other for whose cause is more worthy. There's the racial fight, the LGBTQ+ fight, the fight for women's rights, the fight against fat shaming, just to name a few and they're all demanding equality. It seems like common sense to me but I think we should all just stop, breathe and realise that we're literally arguing for the same thing. So instead of us pushing our way to the front why don't we just spin the lens around and ask "Why can't all these causes be moved forward at the same time?"
The more we educate ourselves and hear stories from people who seem completely different to us, the more it teaches us about the realities of the world and that's why I'm so interested in doing something like Deeney Talks. It opens the door to so many different perspectives and when you can understand what people have been through in their lives, it makes it much easier to understand their views on certain topics, whatever those topics might be.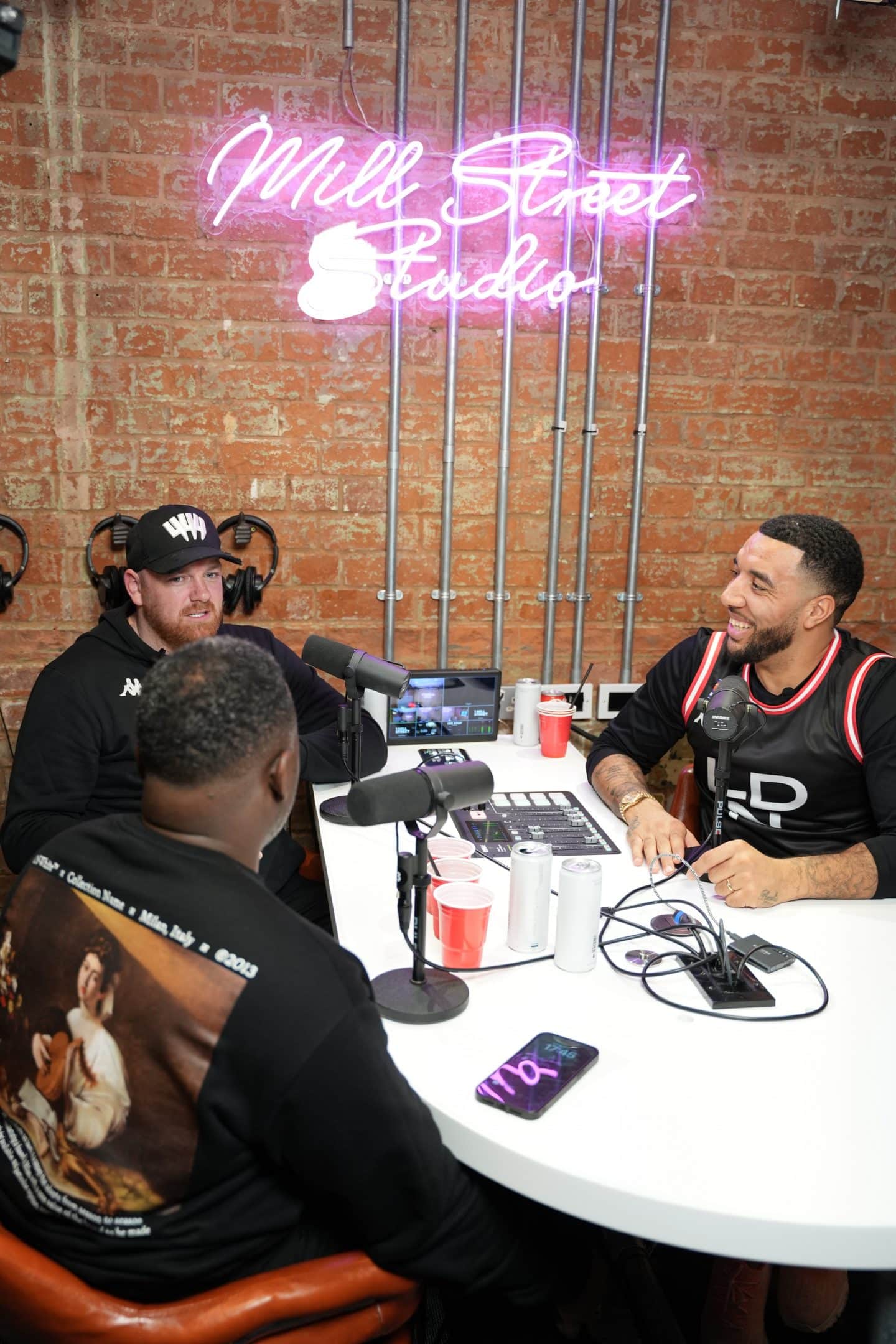 A Final Word On Deeney Talks
Like I said, life is all about learning so come and join me and Disk as we do just that.
It's insightful, it's funny, it'll make you cry, it'll make you laugh but primarily, it's just about understanding different people and letting them have a safe space to talk. Trying to figure out the person behind the name and if you don't like that, there's a billion and one other podcasts you can listen to. If you do come over to Deeney Talks though, you'll realise that we just talk the truth. We're very much open to learning new things all the time. It's genuine, honest and open but if you've got no cojones, it might not be for you.
You can find Deeney Talks on Spotify and on Youtube with clips from the podcast also  available on Youtube and Instagram with new episodes released weekly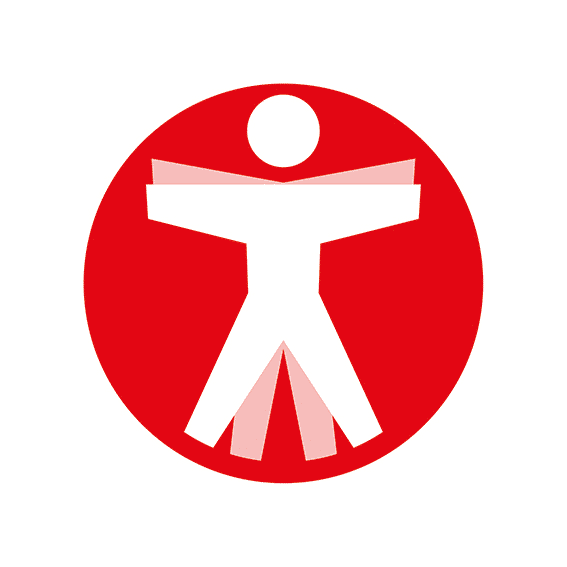 Join The Book of Man
Sign up to our daily newsletters to join the frontline of the revolution in masculinity.