Megan Hine Joins The Book of Man With 'Call of The Wild' Column
We're thrilled to announce Megan Hine - survival expert, wilderness guide, adventurer, hero - is joining The Book of Man as a columnist. Here, she introduces 'The Call of The Wild'.
"Deep in the forest a call was sounding, and as often as he heard this call, mysteriously thrilling and luring, he felt compelled to turn his back upon the fire and the beaten earth around it, and to plunge into the forest, and on and on, he knew not where or why; nor did he wonder where or why, the call sounding imperiously, deep in the forest." Jack London.
The Call of The Wild, is, I believe something each of us hear on various levels within us. It is an ancestral call, a residual ember and reminder of the animal which lives within each of us. Hundreds of thousands of years of knowledge and connection to the wilderness environment around us passed down through the generations. As much as we have modernised and have shaped the world around us to remove ourselves from the caves we used to dwell in, our natural habitat still calls to us.
So many of our 'first world' problems; obesity, stress, anxiety and physical health issues can be traced back to the ways our bodies and minds have evolved over the years. Many of these 'issues' can be explained as survival mechanisms which have not caught up with how we live today. Designed to keep us safe when we were prey to larger predators or to help us meet the basic human needs; food, shelter and water, they often struggle to differentiate between modern life and the threats our ancestors would have faced. Through this series I will explore the ways which returning to nature, even for a few moments a day, can help us live a more rounded and healthy life.
I will take you on a journey through the Psychology of survival
I will take you on a journey through the Psychology of survival; topics such as adaptability, intuition, initiative and other traits which make up the founding blocks of resilience. I will showcase practical skills which are being lost or are currently being rediscovered. Through a mixture of my own knowledge and extensive experience as a wilderness guide and the knowledge and skills of others whose lives and careers are entwined and deeply rooted within the Wilderness, I will explore the traditional and modern skills they practice within these environments and their connection to the world around them.
You are possibly wondering who this woman is who talks of survival and of ancestral callings.
I have quite a diverse career, from scouting locations, providing safety and survival consultancy for international adventure TV shows to setting up and leading expeditions to some of the world's most exciting (and sometimes hostile) environments for private clients. I have been working with others in the outdoor industry since the age of 16. My love of being outdoors stems from a childhood spent playing outside. I grew up on the Malvern Hills in Worcestershire and every free moment was spent mountain biking, running and exploring. Family holidays involved camping in Snowdonia, the Lake District and Scotland, exploring the mountains of the UK with my Geographer parents and brother and sisters.
In my teens, I was a cadet in the Royal Marines and participated in as much adventurous training as I could get my hands on, winter climbing in Scotland, white water kayaking, rock climbing. I found that in the classroom I struggled to sit still, to focus, my mind wandered to soaring mountains and to tales of adventure; real life explorers and the fantasy worlds of Tolkein and C.S. Lewis.
The outdoors became an arena of expression for me
Within the outdoors, even as a child, I found a canvas for my creativity, an outlet for pent up anxiety and frustration I felt at being trapped within four walls and through movement I found a way of calming my ever-questioning mind. I discovered the joy and addiction of pushing my own physical and mental boundaries, pushing myself harder, faster to see what my body and mind were capable of. The outdoors became an arena of expression for me, a place I didn't need to pretend, the one place where I could be truly and unashamedly myself.
I had no idea a career like this existed but not having had the opportunity to travel abroad as a child, I was determined to explore the world. When I left school, I worked in a bar to earn enough for a ticket to New Zealand where by a stroke of luck or fate I ended up working in an outdoor centre on the South Island and training as a raft guide. This set me firmly on my path and I picked up various outdoor qualifications including rock climbing, off road driving instruction and skiing amongst others which I have added to over the years. I carried out a degree in Outdoor Studies in the Lake District and the Czech Republic. I carried out two years as an apprentice for a buschraft company and started assisting and then leading overseas expeditions, spending long periods of time with native tribes. I ran an outdoor programme in an International school for four years, leading expeditions for companies in the school holidays. This is when I became involved with the TV industry, over ten years ago. I was initially hired as a rope assistant to help rig and then to offer the full package of ropes, looking after crew and bushcraft and survival consultancy. The skills required are so diverse which is why I love this work so much. The physical skills such as mountaineering techniques or water safety but just as much the softer skills such as communication, I can be talking to a tribesperson in a loin cloth in the morning and a member of a royal family in the afternoon. I have more recently had my first book 'Mind of a Survivor' an exploration through my own stories into the psychology of survival and resilience published.
I look forward to taking you on this journey to investigate 'The Call of the Wild' with me.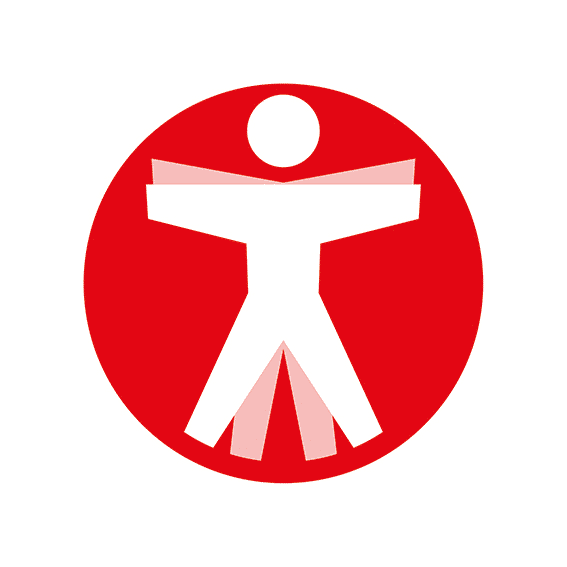 Join The Book of Man
Sign up to our daily newsletters to join the frontline of the revolution in masculinity.