Billy Nomates – "Why would you do the watered down version of yourself?"
Billy Nomates has risen to be one of the most exciting and original new acts in the country. With loads of mates now, actually...
Billy Nomates is an exceptional artist in every sense. Her self-titled debut album came out last year – not ideal, but it was one of those records that carried you through the dark times in its late-night raw beauty. If you haven't heard it, rectify that now – it is a record which sounds like little else, as immediate as it is mysterious, emotionally honest, witty as hell, and also positively inspirational in a punk way that makes you think of Patti Smith if Patti Smith had worked for years in British retail. Yes, that was the life of Tor Maries – for Billy is she – for some time while she did stints in various bands (some not so good, as you'll soon read). Infamously, she hit a period of depression which she escaped after attending a Sleaford Mods gig and was inspired to embark on a new and totally honest solo musical direction. Billy Nomates was born, and here we are, with the word firmly out on Tor as one of the hottest new artists around, with a show-stealing performances on Sleaford Mods' 'Mork n Mindy' bringing further noise. We grabbed a word with her to find out about her work, year, and creative stance…
Was it both exciting and frustrating for your album to come out last year?
Yeah it was a massive juxtaposition. In career terms I'd gone forward so far but personally, at 30, I'm back living with my dad, I've lost my actual job – I have this album out but I've never seen it in an actual shop. To put the two together is like, 'am I doing well in life? Because it doesn't feel like it!'
It's weird. All you really have, which is awful but a lifeline, are social media channels. And 6music have been brilliant. So I've gauged it that way but also hate that I gauge it that way. It's hard.
Tell us about the album – how was it put it together, what did you want to do with it?
I had absolutely no intentions or expectations making it and that massively shaped the sound. I wasn't thinking about doing anything with it, so I didn't really care what I was doing or the way I did it. A lot of it was recorded in my sister's kitchen. I used GarageBand to demo everything, and would steal instruments from friends and just experiment. I've always tinkered with music, I've been in bands most of my life, but I've never set out to write an album. I just thought it'd be a laugh. I had a lot of time on my hands – I was between jobs and I'd come out of a messy break-up. So what do you do? You write an album, don't you?
It was so basic and stripped back. I was really really tight on money at the time – not a lot has changed – but I didn't really have anything to spend on it. So it is what it is. Most of it was done before I signed to Invada Records and started working with Geoff [Barrow]. It was pretty much done, we just buffed up some of the edges. If it sounds free it's because it was – it was me in my sister's kitchen having a go.
The song 'No' seems key for you –  the idea of rejecting the demands of the world and clearing your own space?
Yeah if I think about when I wrote it, in 2019, the world was a different place – today's context is not the same. But back then I'd always been in bands and made music but always under somebody else's steam. Also I was working at jobs I didn't want and living in places I didn't want to be, and all because I'd gone along with life and gone, 'Yeah alright…yeah alright.'
When I started saying, 'No, I don't want to do that, I want to do this,' it became strangely positive because everything I was saying not to was because I was doing something else. I was determined to go down a different direction. I was at the end of my twenties, stuck in retail jobs I didn't want, none of the bands were working, I was coming out of a bad relationship. It was like, 'I have to do something – how do I get out of this?' You feel fragile at that point because you could do something really bad. That's how I felt, like I didn't know what I was going to do but I had to do something. Something radical.
What kind of bands were you in?
I don't know if it's still around on the internet, but I was in the last band you would expect: a mathematical folk band. And it sounded as awful as its description. It was up its own arse and thought it was so arty. I was determined to get as far away from that as possible. Although it definitely showed me different ways of doing music, the idea that music could be strange, so I did get that out of it.
When you started to do your own tracks was the Billy Nomates style, the wit and honesty, there straight away?
I think so. That's who I am, I am that person, I'd just never found an avenue to communicate it musically. I was too busy thinking I should be arty and trying hard to be cool and aloof. But I'd always been that person who is realistic.
Was it a case of arriving at yourself but needing a certain vehicle to do it?
Oh yeah totally, and I think there's definitely poetic licence that comes with that: you're allowing yourself to be the biggest version of yourself. Why would you do the watered down version? You've arrived, walk through the door.
It'd be so strange if I'd done something conceited because I didn't think, truly, that anyone would hear it.
Do you think part of what you're doing is bringing back reality to the world as you see it?  As with Sleaford Mods…Getting through fictions and pretence, and getting back to truth.
Yeah certainly on that first album, I wanted it to cut through the bullshit. It's one of the reasons why I was a fan of Sleaford Mods and the way they operated and why we ended up working together. I was thinking about this around the anniversary of David Bowie's death – I listen to Bowie lyrics, and it may sound weird, but I don't think its that different to Sleaford Mods. In that it doesn't really matter how it comes out, there's just an honesty there – it can be political or arty or about love, but its definitely real. The soul is real. And there's so much music where the soul isn't real.
I hope I can do that with Billy Nomates – whatever the work is, as long as it retains truth within itself that's fine.
Have you been writing during lockdown?
Yeah I'll have an announcement in a couple of weeks about some more work I'm releasing. And I've had my advance for the second album so I've made a start on writing that too. Which I'm so grateful for because I'd go mad without a focus right now.
Can you tell us about what effect Sleaford Mods had on you when you went to see them at that crucial time for you? 
Well I went on my own to one of their shows in early 2019 on their Eton Alive tour. I was going through a bad depression and wasn't leaving my sister's house – looking back I had all that freedom yet I chose not to leave the house! So I bought a ticket to see them, I liked what they did, and went to the show and was blown away. It was one of those gigs that I'll always remember because I was feeling so fragile and fed-up, and to go to a Sleaford mods show in that state of mind was just… see that set up which was a proper two fingers up to everything – I loved it. They're not really a band really, but they're as engaging as any band I've ever seen, and more so – the theatre of it, the whole performance is just ace. I came away from it thinking there's a way to do things differently, to go another way.
Just the sound of it – what the hell is the music? It's a mash of all these different genres but it's very much their own. Jason has his own incredibly original voice, there's nobody like him with his approach to lyrics and performing. I'm attracted to any artist doing something original. It requires that honesty which they have in abundance.
Being a woman in the industry who's not from privileged background – how important is it to forge you own way and not be what the industry expects from you?
Super important because if I lost that I've lost what I'm about and who I am – and why you should listen to me. There are other female artists like this that do speak out and stick to their guns, we're not a rare breed anymore but I do find it important to not be too delicate or anything like that. If we're having a debate I'll be as hard in the back and forth as the next guy. If I have something to say I will say it as coarsely as anybody. And that's ok. I think its nice to not emphasise it anymore as well – people are still arriving at that, but I wasn't brought up with an idea of not being able to do something because you're a female. I know I am one but it never occurred to me that it would be a thing.
'Fat White Man'  is a highlight of the album – was that based on a real experience?
Yeah absolutely, I did a few shifts in a late night garage and this fat white man used to come in in his fat white Mercedes 2 or 3 times a week and was always really fucking rude to everyone. It stuck in my head – he's a fat white man. I just played with that idea.
Someone on Twitter accused me of being fat phobic, and I started explaining that it was a societal comment and started breaking it down: 'I think you'll find it's a patriarchal thing, it's talking about class and race and also talking about greed and fat is more of a broad term to describe his car, his wallet, his ego…' and all of sudden I went, 'it's just about a fat white dude though. I don't know what else to say?'
On that front is it difficult not to over-think things?
Yeah – it is my way of communicating honestly. I've realised as a person I'm very people-pleasing in certain situations. But music is a place to be really honest and raw and get away with it. You can slyly get that dig in if you need to. You can be honest about the fact you fancy someone and you shouldn't. There's all these things that in day-to-day communication, you cannot put across, that you shouldn't or just won't. For me it is about pure communication but also with poetic licence. As an artist you should do something with that as well.
We're having so much of our thoughts and expression policed, as you've found out, but that's not how humans work is it? We're messy and conflicted.
Absolutely and what I found interesting was people wanting you to explain in depth the hidden meanings of stuff. And often I say, 'I don't fucking know.' It's my brain making sense of something. If we stopped making music that was honest I'd worry. We can't ignore the way the human brain works and what we respond to. It's one of the reasons why Sleaford Mods are up there for me because where are you hearing anything like that anymore? People are worried sick about being that real – and I get it, but it's not why I want to make music, I don't want to start writing carefully thought-out lyrics because I don't think it'll sound very good.
It's not really what songs are there for…
No! For me they're just like dreams. That's my brain making sense of this fucked up situation so it came out like this. It's like when you start explaining an embarrassing dream and halfway through you start thinking, 'I can't say I shot my gran,' and change the story. When what you should say is: 'I dreamt I fucking killed you all last night.'
Does music continue to help your mental health?
For me it's everything, it completely saved me. Having music to focus on, something where I could create my own thing, to vent and put energy into something that was sat on me. I really worry about people at the moment because if I think back to the worst depression I've faced in my life, I was at least able to go to a gig. Put myself in roomful of people, change the energy and slap myself out of it. With that taken away right now…
But it doesn't have to be music it can be anything where you can freely express yourself or communicate, whether that's through art or movement or anything. Not in a hippy way, just in a safety of your own space – it just feels good to create something. You finish the day with something that didn't exist in the world in the morning – that's cool.
On a human level I feel that's what life's all about. In these times when there's so many things you can't do, creating things is so basic and instinctive that you can start anywhere and do anything.
Follow Billy Nomates on Instagram: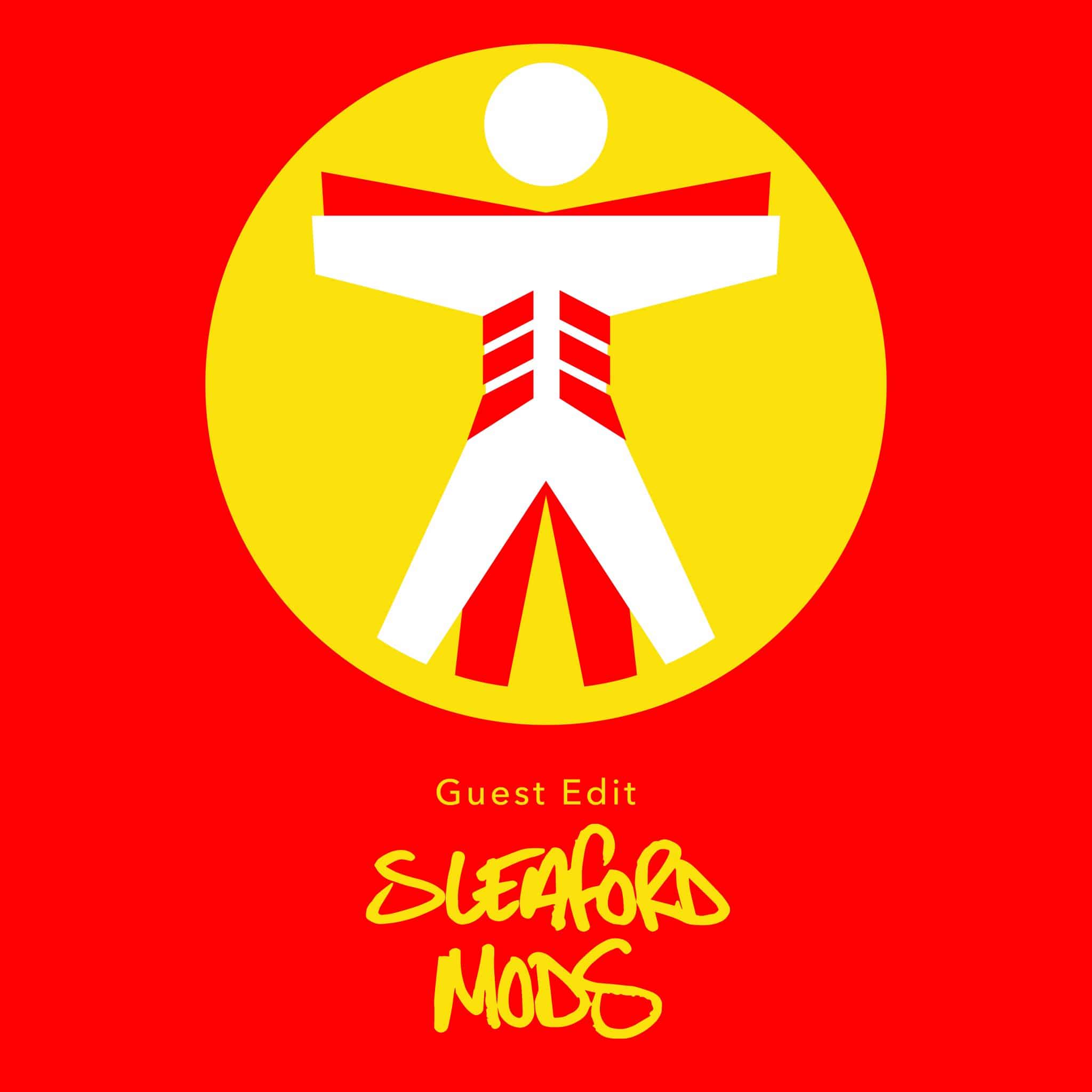 For the latest on the Sleaford Mods guest edit...
Sign up to our newsletters below...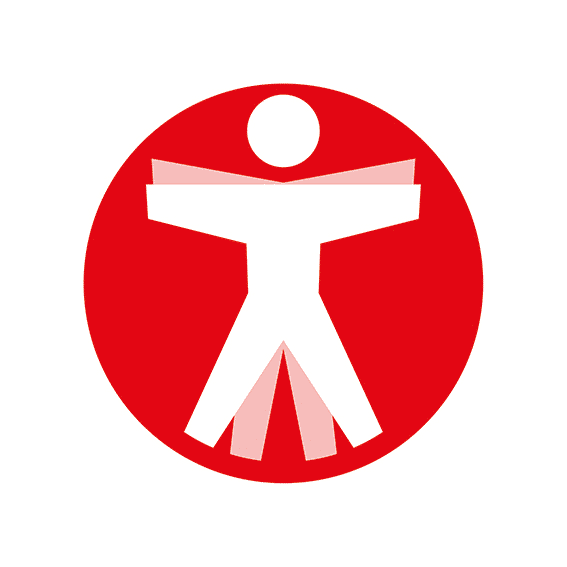 Join The Book of Man
Sign up to our daily newsletters to join the frontline of the revolution in masculinity.