Why Men With Depression Turn to Female Friends
Female friends are often the first line of defense for men with depression. Niloufar Shafi looks into this often unacknowledged, but crucial, area of support.
When Carl, 27, began feeling depressed, one of his closest female friends was the first to approach him about his troubling behaviour. Although friends of both genders reached out to offer help, the female friend was his initial point of contact for comfort. "She can tell when I'm beginning to act squiffy," says Carl. "She's the first one to notice. She's like, 'Wait, you're taking loads of naps, eating lots of junk food, I see you are on social media at like 2 and 3 o'clock in the morning so you're not sleeping particularly well. You're shouting and slurring words. Something's clearly wrong.' She's been very good at monitoring that for a while. She's normally the first person to go, 'you alright?' And I'm very thankful for her."
While there is scarce research on the topic, anecdotal evidence shows that men often turn to their female friends over male friends when feeling depressed. "I'm not surprised that that would be the case", says Helen Brindley, consultant clinical psychologist at Barnet, Enfield and Haringey Mental Health NHS Trust. "When men are growing up, it's often the women in the family whom they've been able to be emotionally vulnerable with. So they'll get their comfort from their mum while with their dad they'll be showing they're macho and can manage to identify with him. From very early on men are more attuned to think it's OK to talk to women. You don't have to demonstrate your toughness so much to women as you do to men".
That may be crux of the male/female friendship in times of emotional trouble: In a culture that prizes men who are self-reliant, resilient and in control, opening up to other men about emotional problems can be the equivalent of losing face. Confiding in a female friend lessens the burden of keeping up a façade because women are traditionally seen as caregivers.
Communication Breakdown
The stakes couldn't be higher. According to the Mental Health Foundation, suicide is the most common cause of death for men under 45 in the UK. Men are three times more likely than women to become dependent on alcohol. They are also more likely to engage in high-risk activities and physically harm others. Although women suffer from depression and anxiety more than men, experts say the statistics are misleading. Often, the gender imbalance can be attributed to the fact that men are less likely to seek help for mental health issues.
Given the societal hurdles in dealing with male depression, turning to a close female friend may be the first line of defence. (Similar to why men don't turn to other men, they often also refrain from confiding in their significant others for fear of seeming weak.) Another reason why men are comfortable discussing problems with female friends may be because they tend to be good listeners as opposed to male friends who want to help through taking action. That can often be too aggressive for a depressed person. "I would imagine men are encouraging but probably in an outward sense", says Dr. Ryan Kemp, director of therapies at Central & North West London NHS Foundation Trust. "'Look mate you need to do this, and you need to do that' and 'why don't we do this, and why don't we do that?' So quite active solutions where I imagine women are probably more likely to listen and be more open and softer in their interactions hearing their story".
But what about male friends?
But the burden can't solely be put on female friends. Time to Change, sponsored by Mind and Rethink Mental Illness, helps fight mental health stigmas through advertising campaigns. Their latest campaign called 'In Your Corner' focuses on the impact that male friends can have on a man's depression. "What we found is that many men don't consider mental health to be something that's relevant to them", says Joanna Kowalski, head of marketing and communications at Time to Change. The campaign looks at depression from the angle of brotherhood. "We found that friendship is very important to guys and they would look out for a mate in other circumstances," Kowalski continues. "We're saying that being a mate would be looking out for a mate if they are experiencing mental health problem as well".
Carl agrees. "There's a lot of emotional labour being performed by women in men's lives when they should be learning to deal with that themselves," He says, "You shouldn't use the women in your life as a stress ball. Just because women, for whatever reason, are more empathetic or capable of articulating what your sadness may sound like it does not mean that's the only use for them in your life. Women are more deserving than just being the people in your life you kiss or cry to."
Romance & Responsibility
There are other problems too. Dr. Kemp says it's possible that some depressed men can misconstrue the intimacy they feel from confiding in a female friend as romantic feelings. "If they're the type who've never really spoken about their feelings, suddenly they'll be not just attracted to the female in a physical way but actually be connected with her in an emotional way, which could be quite powerful," he says.
But the benefits of a platonic relationship far outweigh any potential drawbacks, especially for a depressed man. Friends of either gender should learn how to spot the signs of depression and reach out. Experts agree the best thing a friend can do is listen. But eventually sufferers must take responsibility for their own mental health. That's what Carl did after a chat with another female friend, who encouraged him to seek help. "I basically said, 'I'm tired of crying every single day. When the hospital opens up, I'll march myself out to the GP and tell them what's going on'".
He's been on a recovery program since January 2017. "You need to learn about yourself and understand that you are in control", Carl continues. "I'm very lucky in that I am surrounded by a lot of people, both women and men, who have helped me understand that and helped me go forward".
Go here for more information on mental health and the Time to Change campaign.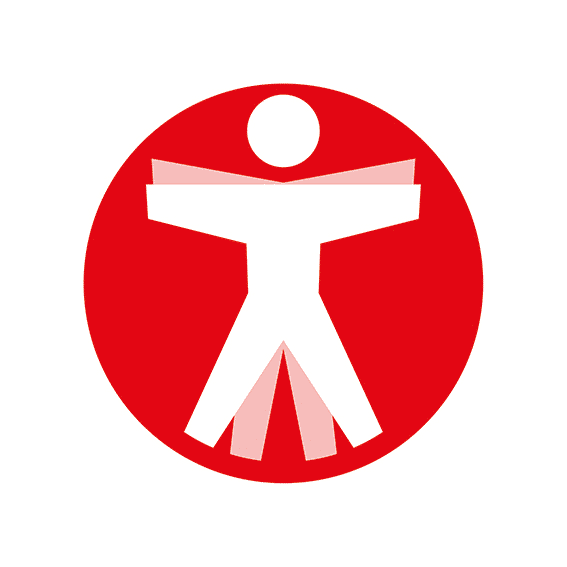 Join The Book of Man
Sign up to our daily newsletters to join the frontline of the revolution in masculinity.