"God damn you, ITV2; God damn you, society"
As the whole world is loving Love Island, there's another upside down world of people who hate it. Honestly. Matt Charlton is one of them - we forced him to watch it. Did he change his mind? In a word: bollocks.
Peer pressure used to be about smoking, drinking, or drugs – sitting in the 6th form common room feeling left out whilst your mates were around the back of the gym (the irony was lost on them) hunched over a single packet of Marlboro lights. It used to be about being pushed into a dare, praying on some poor unsuspecting member of the public on the school bus home, whilst everyone on the backseat sniggered.  Then they'd like you. Then you'd be included.
I'm starting to suspect that the modern-day equivalent is having to watch 'Love Island' (ITV2, Monday) Yes – Love island Love Island Love Island. Being asked whether I was watching it pretty much summed up my summer in 2017. Well, that, and I also went on holiday to Taormina (it was lovely, thanks for asking, I'll show you the photos sometime).
It plagued my days: any time spent working in offices I would hear usually high-brow, sane minded people say "I'm getting into it, actually'; my commute home where the faces of Caroline Flack, along with pretty people I'd never heard of, were splashed all over the Evening Standard; the way words like 'melt' and 'salty' suddenly entered the vernacular… this all came to ahead when I was writing for a TV pilot last year, and some 'Love Island' contestants were guests. They walked into the green room and I suddenly realized what my Dad must feel like whenever he has to watch 'The Graham Norton Show'. WHO WERE THESE PRETTY PEOPLE?
Yet, in my on-going quest to avoid bonding or forming any meaningful relationship with anyone, my answer to the question 'Are you watching 'Love Island?' was a resounding and consistent 'No, but yes – thank you – Taormina was lovely'. You see last time I checked 'Love Island' was 'Celebrity Love Island', hosted by Patrick Kielty and Kelly Brook, and was a resounding failure for ITV.  But it came back, having been to the gym, tanning shop and indulging in the backstreet steroid trade, and has now somehow become a cultural phenomenon – more people applied for the show this year than applied for Oxford or Cambridge universities. People seem appalled at this, but what they failed to realise is that when the contestants finally leave the island, they won't be carrying with them crippling debt, a citalopram prescription and a sense of self entitlement. Okay – maybe the last one.
So, I caved – mainly because I had to write a column about it ARE YOU HAPPY NOW? So, here's how the first ninety minute show (you didn't tell me I had to watch it for ninety minutes, Martin) panned out… Opening sequence worthy of a less shit episode of Hollyoaks; title sequence that went (and I think this was the order) Sun, tits, abs, arse, pecs, abs, tits, abs, show title.  Pretty women enviably confident in their swimwear arrive in what appear to be jeeps driven by ghosts; girls greet each other on entering the villa with some sort of bird call; Flack enters, as do men with varying numbers of visible muscles and gravity/ humidity defying haircuts – one of the muscle haircuts claims to be spiritual and deep, one possesses the hairstyle and teeth of a Lego man; Flack inaugurates ritual reminiscent of choosing sports teams at school, but instead of sports its sex; some people pair up willingly, the dregs get matched; I feel sorry for the sunburnt, awkward doctor, I believe his name was Dr. Haircut Alex.
But then, TWIST – Adam enters. This upsets both the numbers and the testosterone levels. Adam, a walking Geordie Kettlebell, is there as the fly in the ointment – if the fly looked like a combination of David Beckham and Disney's Aladdin. He has to break up one of the couples tomorrow night you see, and claim a 'lucky' girl as his own. Now the male sniping starts – sniping mainly focused around the number of abs each of them have. I scoff, but judging from this show, abs may well form the basis of our class structure in the future, so get down to the gym, you FLABBY PEASANTS.
They all retire to the interior of the villa which, to make them feel at home, has been decorated like the interior of a Yates's. The evening then turns into an alcohol fueled version of a lower school disco, and at this point I realise that this is the longest I've watched ITV for since Matt Cardle won the X Factor.  For the rest of the show, we are teased with Kettlebell Adam's looming decision, the whole situation sending Nipple Piercing Niall into a spiral of the overuse of the word 'like', and various snipes about Kettlebell Adam's abs, looks, and yellow shorts, which Nipple Piercing Niall really seems to have taken against.
And then we come to the moment – the contestants gathered – anxious, sunburnt, and horny, as Kettlebell Adam announces his decision, with as much build up as possible. I think the credits are going to cut in before he says the same… are the credits going to cut in? They're going to cut in, aren't they. Oop – Yep -the credits have cut in.  We'll just have to wait till next time… but I don't, because I'm watching on catch up, so I watch the first twenty minutes of the next episode where, like, shit, like, goes, down…. LITERALLY (not literally, that's more of a Channel 5 thing).  But then I turn off, safe in the knowledge that I've seen it, I've formed an opinion, and I'm never going to watch it again.
I went for a walk before I finished writing this – it's where I get out of the flat, clear my, head, get some perspective, let some new ideas come to the fore. And you know what I found myself thinking about? Whether or not Dr. Haircut Alex would be the first one to leave.  God damn you, ITV2; God damn you, society.
Matt Charlton also hates animals on his TV.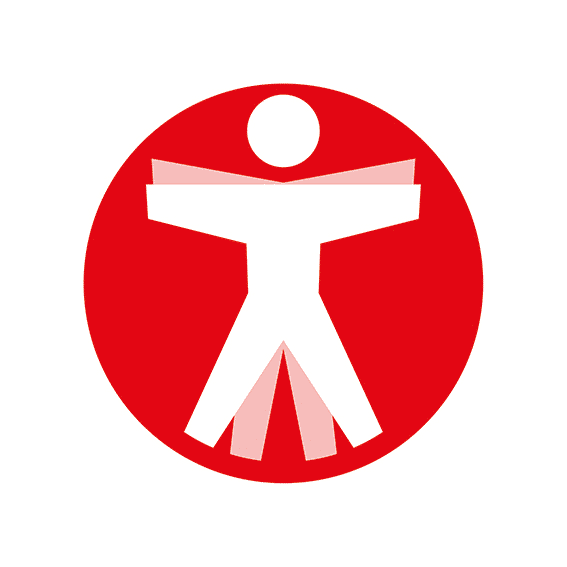 Join The Book of Man
Sign up to our daily newsletters to join the frontline of the revolution in masculinity.