Nicholas Roeg Dead: Quotes and Clips from An Incredible Career
One of our favourite directors Nicholas Roeg has died at the age of 90. Here are a selection of quotes and moments from his films to remember a singular genius.
All quotes from his incredible memoir, 'The World is Ever Changing'.
On cinema
The motion picture is still such a magical and mysterious combination of reality, art, science and the supernatural – as well as a gateway to the nature of Time, and perhaps even the first clue in solving the puzzle of what we're doing here on this world.
It's importance is very underrated.
On his early career as a cinematographer
I shot 'The Masque of the Red Death' for Roger Corman…We shot it at a hell of a pace – three and a half weeks. At the end, he said to me, 'Is there another movie you want to do, Nic? Because instead of tearing down these sets, we could use them again.' Red was the central theme of the film, so we gradually built up the use of red – the sacrificial sense of red – until it dominated. Patently, red's an incredibly strong colour. Originally, pink was the colour for a boy and blue for a girl; blue was innocence; pink was the forerunner of red, the forerunner of the violence and strength of the adult male.
On shooting Lawrence of Arabia for David Lean
The thing I loved about Lean's work, the aspect of him that I thought was terrific – he loved a small story in a huge landscape, and that's an unusual thing because we often fall into the trap of stuffing a huge landscape full of bits and pieces…when you think of some contemporary films, they get their impact by building up the special effects – but you don't need it, just isolated moments.
On shooting The Man Who Fell To Earth with David Bowie
I really came to believe that Bowie was a man who had come to Earth from another galaxy. His actual social behaviour was extraordinary. He brought with him a trailer full of books and things; he hardly mixed with anyone at all. He seemed to be alone, which is what Newton is in the film – isolated and alone. I can't imagine now anyone else in the part. David Bowie is Thomas Newton.
On a child's viewpoint in Walkabout
When I was shooting Walkabout, there was a scene where the young boy is in a state of shock and sadness as he sees two hunters shoot a buffalo. The boy gazes at the killing of the animal, and with the simple reversing of the animal falling we put it back up again and intercut it with the boy staring. It becomes a beautiful moment in the thoughts of a child. The thrill of what can be done with the retained moving image and linking it to our behaviour in life has never left me. 'If only we could put the clock back' – isn't that what's often said? Well, in film we can.
On the love scene in Don't Look Now
It was only after we had shot the scene, later that day, that I got the sense that maybe it was the first time they'd made love with that degree of giving and romance since the death of their child. That it was the perfect moment for a child to be conceived – which would be some kind of comfort in their grief. A new life, making up for the death of the child. When we were shooting the final scene when Julie is on the funeral barge, I told her to lift the veil from her face. When she asked me why, I said that she knew she was pregnant and that she should have a slight smile on her face.
On the alien reveal scene in The Man Who Fell To Earth
Mirrors have such an effect because it's the only time we really have a look at ourselves. With photography, we see ourselves as others see us, but not with that penetrating look – the privacy of ourselves looking into the mirror.
I used a mirror in The Man Who Fell To Earth, in the scene when Newton dares to revert to his natural/unnatural state. Mary Lou is outside the locked door of the bathroom, while inside he takes off the covering over his eye, revealing himself. She's desperate to see him and says, 'Tommy, it's ok Tommy, I don't care…What are you doing? I love you.' He believe her and reverts to the alien he is – we see him in the mirror. He opens the door and she screams, and instantly he put is all back on again.
On his experimental Claudia Schiffer film
I thought, 'Why don't we make the "sound" of Claudia Schiffer?" I wrote a sketchy treatment of what we could do with it, prompted by what these people from the government ministry were doing: how inside us we have different sounds – our blood going at different rates at different moments. It's as identifiable as our DNA; it's our own personal soundtrack…The images focused on her body and we constructed a soundscape that reflected the sounds of her body.
On Bad Timing and memory
In Bad Timing the moves – with thoughts and situations – apparently randomly between present, future and past. Well, that's how I always imagined how people feel about time, how they review their lives: moving between memory, the present moment and their hopes or fears of what's to come.
On Jagger and Performance
There's a very fine line between actor and performer. Performers have to have an extraordinary gift of projection or personality. You can learn certain things like voice projection or to always look at someone and then vary it – but there's something odd about the art of performance. In the Hollywood Bowl, there were something like 60,000 people for Mick Jagger. How many straight actors have had 60,000 people turn up for a single performance? Mick gives a performance unlike anyone else. It's an extraordinary piece of acting art.
On the future and life beyond time
[The moving image] opens doors of revelation which will finally show is the future. The future that in the 'time conundrum' has already happened.
The movies have embraced every art form and every way of telling a story, both in fiction and reality – whatever that is. We are about to enter another era of existence.
Who knows? Maybe future space travellers will simply find the earth inhabited by shadows from what we call our past.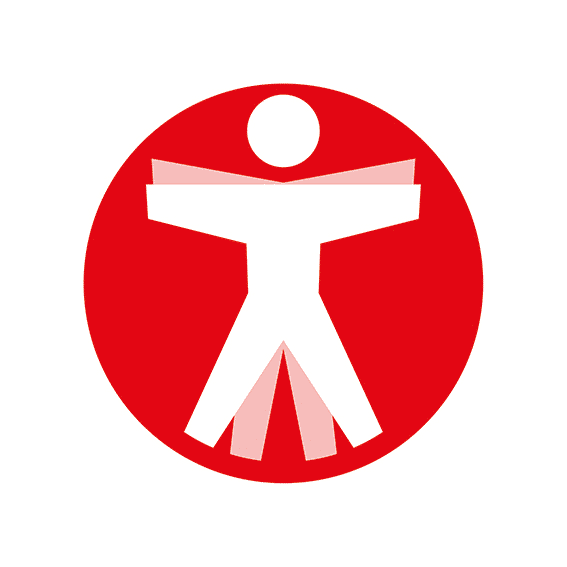 Join The Book of Man
Sign up to our daily newsletters to join the frontline of the revolution in masculinity.