15 Film About The Heat Driving People Insane
As the UK heatwave continues, here's our pick of the best summer films about heat and madness to which we can now all painfully relate.
1. Wild at Heart (1990)
Sailor Ripley and Lula set the world on fire in this blaring road movie where the heat lays thick, and the violence is extreme. Sailor declares his snakeskin skin jacket is "a symbol of my individuality and my belief in personal freedom," Lula declares "You got me hotter than Georgia asphalt," before Willem Defoe's Bobby Peru blows his own head off with a shotgun.
This is what heat does to you, friends.
2. Do The Right Thing (1989)
Spike Lee's classic sees simmering life on the streets in New York during a heatwave sparks racial tension, a riot, but also some very cool clothes. As Samuel L Jackson's DJ Mister Senor Love Daddy says, "Today's temperature's gonna rise up over 100 degrees, so there's a Jheri curl alert!"
3. Sunshine (2007)
In Danny Boyle's great sci-fi film, a set of astronauts journey to our dying sun to reignite it with a nuclear bomb. Straightforward, right? Well no, for when you get that close to the sun, it can well, get to you. As the saying goes 'don't look too close into the sun, otherwise you'll start killing everyone, particularly in a claustrophobic spaceship scenario.'
4. The Graduate (1967)
Mostly Benjamin Braddock lounges by the pool determined to do nothing with his post-college life as the options for his future as exemplified by his parents aren't exactly desirable for a 60s kid in search of new meanings. Instead he embarks on an affair with his parents' friend, Mrs Robinson. So that works out well…
5. Treasure of the Sierra Madre (1948)
Everyone gets gold fever in this Bogart classic, where two rough-necks stumble across riches down old Mexico way. Of course greed and betrayal cock it all right up. You can almost smell the sweat.
6. The Big Easy (1986)
Set in steamy New Orleans, Dennis Quaid's corrupt homicide lieutenant tries to solve a set of mysterious murders while taking his shirt off a lot for the benefit of Ellen Barkin's DA. As Quaid's Remy says: "Just relax, darlin'. This is the Big Easy. Folks have a certain way of doin' things down here."
7. The Doors (1991)
Jim Morrison goes into the desert, takes acid, sees an Indian, and then proceeds to change the world through rock n roll, before eating everything and dying. His loss was poetry's gain.
8. Summer with Monika (1953)
An Ingmar Bergman classic which was his major international breakthrough, very likely because it had one scene showing the bare bottom of the liberated Swedish free-spirit Monika (Harriet Andersson) and back in the 50s that was as close to PornHub as you could get.
9. Angel Heart (1987)
It's so hot in this film Lucifer shows up. Mickey Rourke's private investigator is hired by a man to track down a singer. But since the man is called Louis Cyphre and is played by Robert De Niro at his least subtle, things turn a little dark. "I got a thing about chickens," mutters Rourke repeatedly, a sure sign that the heat is driving everyone a bit wacko.
10. Y Tu Mama Tambien (2001)
Two young men (Gael Garcia Bernal and Diego Luna) leave Mexico Cityhit the road with the older Luisa (Maribel Verdu), lusting madly over her, then actually discovering sex in all its glorious disappointments.
11. Swimming Pool (2003)
Also filmed as A Bigger Splash (2015) and of course, La Piscine (1969), this is another over-heated drama starring Charlotte Rampling about an uptight women on holiday in the south of France who becomes transfixed and annoyed by the younger Ludivine Sagnier who permanently lazes by the pool in sexually liberated fashion. Naturally some men spiral into their orbit, and naturally, someone dies.
12. Walkabout (1971)
Two young siblings are stranded in the Outback but are assisted by an aboriginal boy on 'walkabout'. More sexual tension in the heat, with a particular 'coming-of-age' bent – not that you knew this growing up when the book was a set text, as the teacher would always fast forward the bit where Jenny Agutter swam naked in the billabong.
13. Black Narcissus (1947)
At a peaceful convent in the Himalayas the nuns are thrown out of whack by the appearance of David Farrer turning up to sweat in a pair of very tiny cut-out shorts. This sight drives one of the sisters into becoming a bit of a maniac.
14. Duel in the Sun (1946)
In which Gregory Peck and Joseph Cotton lose their heads over Jennifer Jones' teenage orphan on their ranch. Controversial at the time for Jones' provocative performance, back when a mere bit of bi-racialism in women meant 'wild and doomed', it's still killer now, with a tense final shoot-out under the intense sun. Scenes which will be played out across the UK if this heatwave goes on another week.
15. Predator (1987)
OK, to be honest, the heat doesn't drive Dutch and co insane, there really is an alien hunting them down, but we have to include Predator in every list, on principle.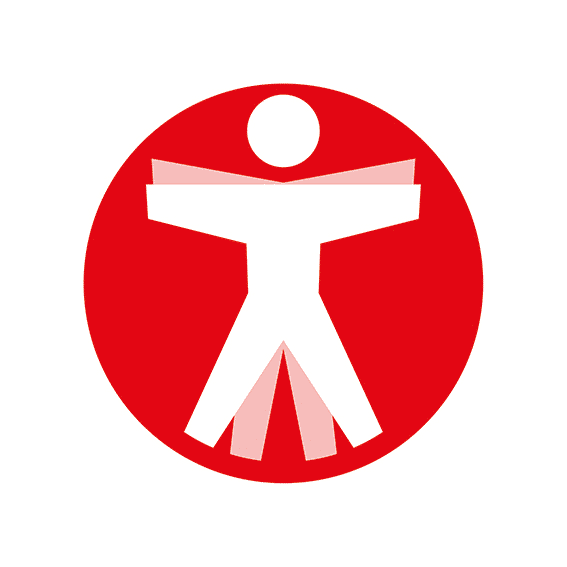 Join The Book of Man
Sign up to our daily newsletters to join the frontline of the revolution in masculinity.