What happens if you chuck it all in to become a shepherd?
This is what writer Axel Linden asked himself one year. Then, unlike the rest of us, he actually went ahead and did it…
Axel Linden was an academic living in Stockholm when he and his family, along with a few other families they knew made the decision to move out into country. Permanently. The old fantasy of getting away from city stress for the countryside was no joke to their community of serious literary vegetarians – this wasn't an attempt to recreate The Holiday starring Cameron Diaz and Jude Law, it was a real attempt to live and work on a real farm. Axel found himself in charge of the sheep there, and as he worked with the animals, he began ruminating on nature, connections and life itself. The result is 'On Sheep: Diary of A Swedish Shepherd', a remarkable book of philosophy and humanity, which also does not shy away from the difficult areas, like putting the animals you care for, into the slaughterhouse.  We managed to sit down with Axel to find out more about his remarkable story.
On changing your life
I was at Soho Farmhouse the other day, and lots of people think making a change to your life is to consume other things, to buy better products. I think my point is you have to take the step and dare to try something else. Like, if you want to eat meat you have to be part of killing the animal. It's scary and adventurous. People in general are so tied up in their day to day life and it can be impossible to move. When we moved out to the farm from Stockholm, we were three families, and we were very excited and talked to everyone we met and said 'Do you want to come along?' and people were excited but would say, "yeah maybe, but you know I have this training class I do on Tuesdays, so…"
On the book
When we moved out we were a group of people, a hippy sort of green community, and always in these types of groups you don't really get along and you can't decide who's going to do what. As it turned out I was always alone taking care of the sheep. I didn't choose it because there was another person who was supposed to be doing it on the farm but then she disappeared. And then new people came to the farm and they wanted to know what's happening with the sheep, "I want to be a shepherd", and I'd say come down in the morning but they never came because they wanted to stay in the warm house. I started to text them every time I was with the sheep: "First I do this, now I do this." And after a while I realised this was more than just personal communication.
I studied literature for 15 years, and I realised this is something else, these texts could be something more. So I continued this texting with the other people on the farm and elaborated these texts and then there was different situations where I communicated these ideas to the people around me. I had it in the back of my head this could be something in the future. And after about one or two years, I gathered all my notes and sat down for a few months, put together this manuscript and sent it to a publisher. And I mean I couldn't imagine it would be anything. For a start, I sent it to the five biggest publishers in Sweden and thought I'd wait for the no's and then maybe publish it with some stupid community thing, on photocopy paper. But suddenly they came back sand said they loved it and wanted to make something of it.
On shepherding
You get the relationship with the sheep and its very simple – they need water, they need food, they need protection. It's a no-brainer really. But if you take your time to reflect on the situation and reflect on how this relationship connects to humankind and the universe, it's a sea of possibilities to see the complexity of the world and relationships in general.
I gave the book to my neighbours, real farmers – they don't read books and aren't thinking about their place in the universe, they don't think in that way. But they love it too, they said it gives a bigger picture of our life. That style of farming is quite different, they have big tractors and hundreds of cows, but still it's sort of the same thing. What happens when it's raining? What do you do about the seasons? There's things in common.
I think your [expertise as a shepherd] a develops all the time, I think you have to go through a certain amount of tribulations. You have to build up a certain amount of experience of failures and when you get through that you can enjoy the new thing and realise this is the life. If you start to long to get back to your warm kitchen you're losing it. You just have to learn to love to go out and even through its freezing you still have to be there until the job is done. If you don't learn to love that you won't make it. And that's what happens to a lot of people on the farm. You have to give it a lot of time and you have to have a good amount of experience to learn it.
On slaughter
I realised it has to be organic whole thing that connects to all parts of your life. Before this I was vegetarian but when the sheep came along I realised there's no point in having them if you're not taking care of the meat. The first time when they killed the sheep I couldn't be part of it, I thought it was disgusting. A half year later when the next time came I realised I had to be part of this. To make it a whole and organic thing.
It is horrible really. I've slaughtered 100, maybe 200 individuals, and you can say you get used to it, but I don't know really. Every time it's a life that goes away.
I just texted with one of my colleagues and he has 7 dogs but the oldest one died yesterday. I didn't even particularly like the dog but when I heard she died I cried a little bit this morning. She was 12 years old, it's so hard to see that kind of long life ending.
Whereas the sheep or the lambs just live for six months, and I think they're meant to have a short life and in that way its less hard.
On outdoors manliness
I honestly we didn't think of it as a rugged manly thing when we moved out – we were leftist feminist vegetarian people so our image of doing this was all gender neutral. But in many ways that's hard to do amongst the facts of life on a farm, because some things are very heavy and then the men need to do that and the women need to do other things. I see that as a problem really it's not a good thing at all. I would love to do more 'womanly' things but I'm more tied up in this heavy stuff that my wife cannot do. I mean she could but it's much easier to let me do it. That's just a day to day problem not a big thing.
I think maybe a manly thing I learnt – but this is not a thing just for men but for women too –  is to do things not just to take about them. Just leave this table and go do something.
On self-sufficiency
I like the real raw experience. I realised when I moved out I had to fix every little thing myself. The electricity, the pipes, everything – it's like a boyish dream to be able to solve these problems. I remember the first year I phoned a plumber and he laughed at me for trying to fix things myself. But now he actually asked me if I wanted to work for his firm.
A person came to my farm who I've known for many years and she has this urban perspective. We talked about why I do things and why I take time to do things. I had a good example because I built my own apple juice machine, maybe 6 or 7 years ago. At the time we were broke so we couldn't buy juice, I had to build a machine. Now, because I sold the book and because my wife has been working more, we have more money, and when one part of this machine broke, part of me thought I can buy a new one for 700 pounds and it's not a big deal. But then I thought should I put money to it or should I try to fix it again for two days, and I just decided to put in those two days instead. And it's so rewarding to have this machine now, to know I built it myself. Also, I'm the only one who knows how to use it which is time consuming when other people want to use it, but I like that situation.
On new types of relationships
Many friends in Stockholm asked if I missed talking to them about literature and philosophy, but I realised quite quickly that if you spend a day with a sheep it's as complex as reading a book and wen you come home at night you're full with as good stories. Nature itself is filled with interest if you just look at it in a different way.
Sheep seem like simple creatures? Well we are too.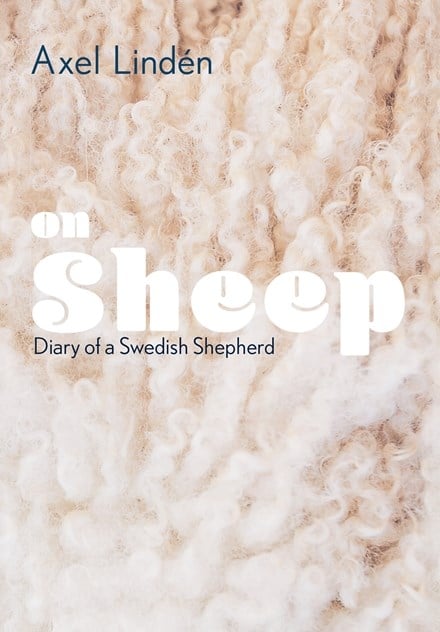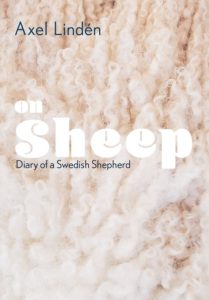 On Sheep: Diary of a Swedish Shepherd by Axel Linden
The philosophical diary of a man who leaves the city for a new life as a shepherd. A life-changing book in every sense.
www.amazon.co.uk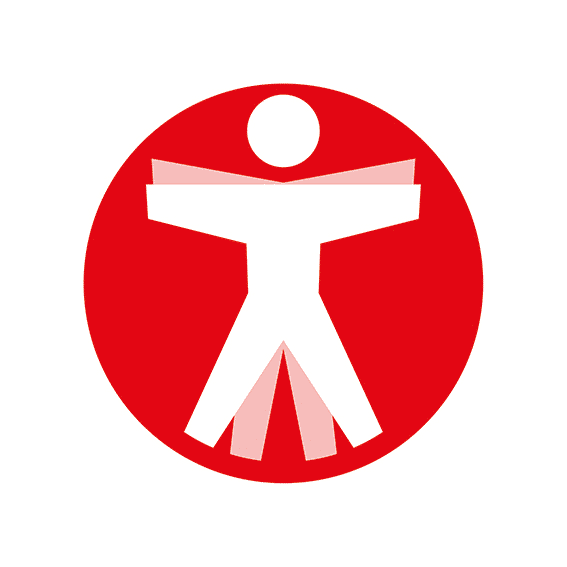 Join The Book of Man
Sign up to our daily newsletters to join the frontline of the revolution in masculinity.