Verne Troyer, Depression and the Culpability of Hollywood
After a verdict of suicide for Verne Troyer's tragic death, it's way overdue for Hollywood to question the way it treats people who look different.
"My parents taught me to be optimistic and independent," said Verne Troyer, "They made me feel that I could do anything I set my mind to, which has really helped me. They didn't make allowances for me because of my height."
If only the rest of the world, and specifically the media industry in Hollywood, had treated Verne with the kindness his parents did. Unfortunately, in the glare of the spotlight he was made to see that he could do only one thing – be a dwarf. And when he became frustrated with being typecast, and drifted into depression and addiction, Hollywood stepped in to merely push him into reality TV (side)shows, where he could be exposed and sniggered at once more. The verdict of the coroner is in: he died by suicide of alcohol poisoning.
Public Exposure
You can only imagine how difficult it must have been for Verne, day-to-day. As a public figure, people think they know you, and have a strange right to hassle you, but for Verne it had a particularly invasive physical aspect. "Just because I'm small people think that they can come up to me and tap me on the head," he once said, "I'm not a lap dog."
This can't have been much different to his experience within the film industry. Maybe they didn't tap him on the head, but they certainly depicted him as a cute curiosity, right from his breakthrough in Austin Powers: The Spy Who Shagged Me, where his Mini-Me was literally a lap dog.
He once commented, "I stay away from the elf roles; I stay away from playing a leprechaun. All the roles I try to do are something that an average actor would do." Yet he was never given the lead roles he badly wanted.  He said, "I can play the leading role. I can play the action hero, maybe in just a different way," but like most little people in film history from Herve Villechaize in The Man With the Golden Gun, to Deep Roy, who played all the Oompa Loompa's in Tim Burton's Charlie and the Chocolate Factory remake, Verne was depicted as a court jester, a freak used for amusement or horror (Peter Dinklage is the notable exception to this rule).
"It's hard for me to even watch comedies I'm in."
Just look at the way Troyer's appearances became less about films and more about tawdry celebrity shows, like The Surreal Life in the US, and Big Brother over here, where the cameras made us complicit voyeurs where we were encouraged to laugh at him – his body, his problems getting around, 'Look at him, crashing his motorised scooter! Oh the crazy little guy.' But, like all the celebrities in these shows, he was encouraged to booze to exacerbate the spectacle – this, despite Verne's long history of alcohol problems. Who cared about the cost to him when there were ratings to think about.
A Shameful History
One could say Verne profited well from all this, with money and stardom, the twin ideals of American society in particular, but ultimately, did that made him happy?
Certainly he was never made to feel secure in his professional abilities.  He said, "It's hard for me to even watch comedies I'm in." When asked why he doesn't have more confidence in himself he replied, "I just don't see it. I look at [my work] and think I could have done something else. I want to make it as good as possible. I don't think I'm ever going to be happy with it. [But] so as long as the director's happy and the people around me are happy, than…I guess it's good enough."
Hollywood has had a long history of exploiting little people, of course – this was an industry that paid the munchkins in The Wizard of Oz less money than Toto, the dog. In Hollywood films, little people are either funny, or suggestive of weirdness, of the uncanny, of dreams – a fact famously mocked by Dinklage in the film Living in Oblivion: "I don't even have dreams with dwarfs in them."
There's also been a long association with little people and sex, they are used to signify a transgressive world where anything goes, a sign of derangement and debauchery in everything from Freaks to The Wolf of Wall Street. The munchkins in The Wizard of Oz were famously said to have got drunk every night and had orgies – this is now believed to be the invention of producer Mervyn LeRoy, who knew it would bring some extra cheap publicity to the film.
When Verne was in the press, it was usually about something sexual; tell-all stories, sex tapes, Playboy mansion parties. His behaviour was always made out to be as freakish as his body. Even in the stories of his death, there's been gleeful recounts of his sex life, like 'My life with 2ft 8in sex-obsessed Mini-Me' (Mirror).
All this says is: 'You are the freak, the monster. We are thrilled by you but ultimately disgusted because you are Other.'
Bodies
Of course, Verne isn't the first little person in Hollywood to tumble into depression and an early death. Michael Gilden, who played an Emok in Return of The Jedi, and achieved later success in CSI, hung himself in 2006. David Rappaport, from Time Bandits, shot himself in 1990. Villechaize held a pillow to his chest and fired a pistol through it in 1993
Ultimately no one can say what Verne was feeling. Everyone's depression is different, everyone has demons that exist only for them.
I certainly didn't know him, but I know what it's like to feel different, and I know that men often plough their shame and depression into alcohol, the slow but sure boat to self-destruction.
You can only hope that we come to understand depression more, and that we have a little more understanding of people who look different to us. More than that: the way people of different body types are depicted in the entertainment industry needs to change.  For a start there needs to be better roles, lead roles, for little people, rather than just 'type' parts, used for plot devices or laughs.
And we all need to stop being part of gawping crowd. I watched Celebrity Big Brother and laughed along with everyone else. And for that, Verne, I'm sorry.
Donate to Verne's favourite charities here:
The Starkey Hearing Foundation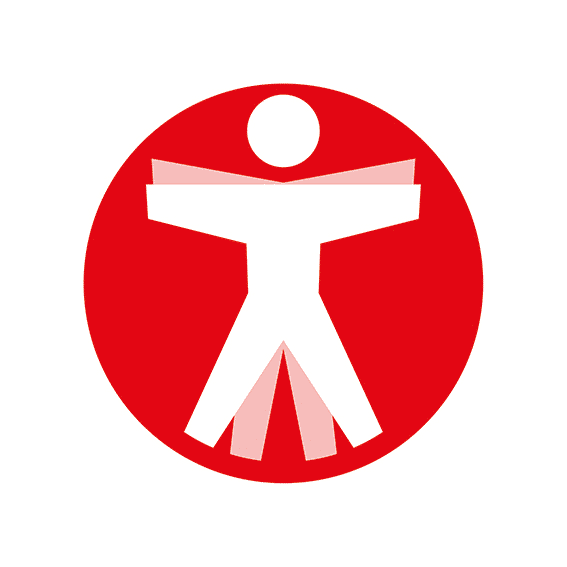 Join The Book of Man
Sign up to our daily newsletters to join the frontline of the revolution in masculinity.