How a trip to 'rubbish island' changed Will Peason's life…
You probably haven't seen 'Rubbish island' in any tropical brochures. Here's how the smouldering pile of garbage spurred 25-year-old Will Pearson to design a reusable water bottle for 'anyone who gives a damn about our planet'...
How did you end up becoming a green entrepreneur?
I love going cross-country skiing with my dog in the forest close to Oslo or heading out to a remote cabin in Norway for a week, where there is, fortunately, no phone signal and I can really enjoy the outdoors uninterrupted. If I could do anything, I would renounce my digital life and go live on a mountain or a sailing boat tomorrow. But having seen the negative impacts we are creating on the outdoors, I felt inspired to do something about it.
Tell us about Thilafushi – aka 'rubbish island' – in the Maldives. 
I took a job working as a deckhand in the Indian Ocean and that's where I first encountered 'rubbish island.' I remember seeing it smouldering in the distance and asking my Chief Officer what it was. He explained it was artificial island where they pile up all the trash from the resort and burn it. A lot of the waste is free to simply drift off into the ocean. I was left with quite a stark contrast of what human behaviour is causing, juxtaposed to the most beautiful place I had seen.
On some beaches, 15% of the sand is actually grains of plastic.
How did the idea for Ocean Bottle come about?
I couldn't erase the image of rubbish island from my mind. When I researched ocean plastic I found that not only are we polluting the oceans, but this pollution is making its way all around the world. Microplastics have been found everywhere from sediments on the deepest sea trenches, to ice floating in the Arctic. On some Hawaiian beaches, as much as 15% of the sand is actually just grains of microplastic.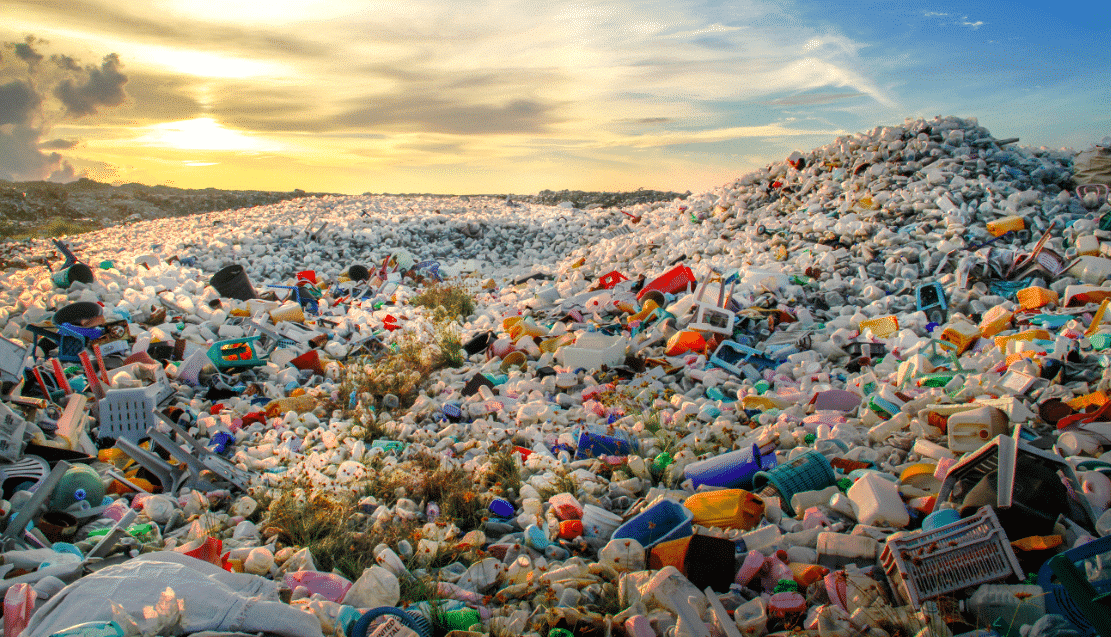 What is the Ocean Bottle?
An insulated water bottle, made from stainless steel and upcycled ocean plastic. It's anti-leak and dishwasher safe. Each Ocean Bottle funds the collection of 1000 plastic bottles and stops them from ever entering our oceans.  It enables anyone that gives a damn about this planet the opportunity to turn the tap off ocean plastic at the source.
Most of us have seen images of turtles choking on carrier bags, but what's the next big plastic scandal?
One of the headlines that hasn't really surfaced or hit the public, is that only about 1% of ocean plastic floats on the surface. The rest is in the water column, sinks to the bottom or is washed up in remote locations. Recently the IEA estimated that the weight of plastic in our ocean could actually double by 2030.
Why wrap a salad in a material that lasts 400 years?
This basically means that we are going from the symptoms we are seeing today to a plastic ocean, unless we really start to change things quickly across borders and on a global scale. Despite our best efforts, plastic production continues to grow, single use plastic continues to proliferate and waste management infrastructure is not catching up to handle this waste. Leaving some rivers and waterways clogged with plastic in highly polluted areas, which continues to flush out into the ocean.
Should we be worried that microplastics have entered our food chains and even our blood streams?
Plastics are porous materials down to the molecular level and they absorb the additives from production or toxins and heavy metals that they are exposed to. This means that if we ingest microplastics these then have the potential to be released in our bodies. I think we should be more concerned about the damage this is causing to marine species than ourselves however, because if our human activity causes a collapse in marine ecosystems the impacts will be much harder felt than whether or not we are poisoning ourselves with plastic.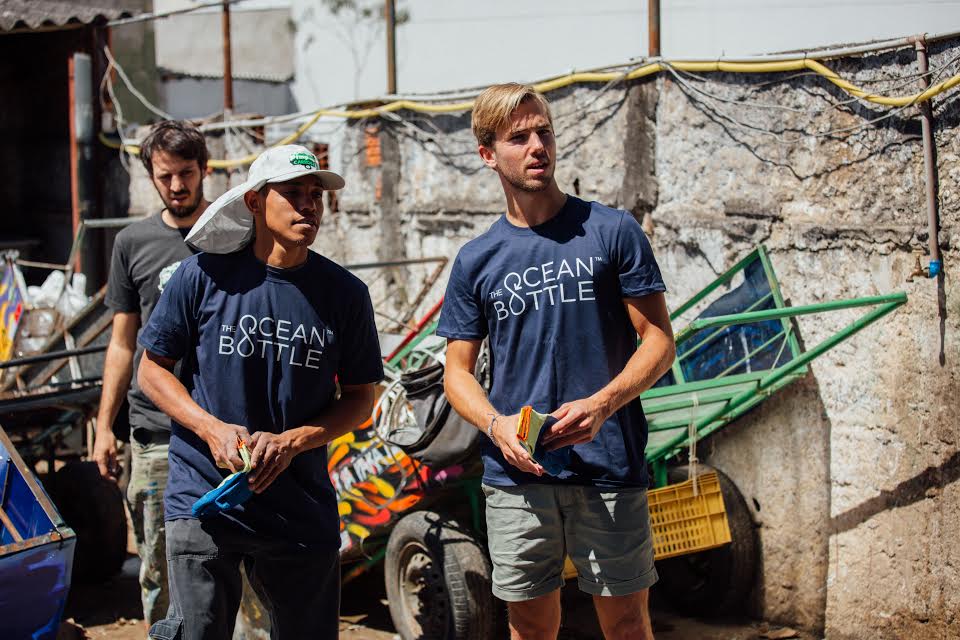 Are eco-friendly bioplastics the solution to problems like rubbish island?
There are huge misconceptions around bioplastics unfortunately. You have plastics which are made from bio-based sources, these have exactly the same chemical composition as plastic and can take around 400 years to break down. They can be better for the environment, depending on the source of the material.
Then you have compostable types of plastic: industrially and home compostable. Industrially means you need 70 degrees celcius over a prolonged period of time for the material to biodegrade and if this kind of plastic enters the environment, it still won't disappear or solve the issue of rubbish island. Home compostable is the stuff marked 'EN 13432' – the European standard for compostable and biodegradable packaging. It will biodegrade in normal conditions. (Here's a really useful tool for anyone an eco-friendly start-up).
Compostable materials are particularly useful for food applications, trays and films which can biodegrade. We should be using plastics for their durability where necessary, not wrapping a salad in a material that lasts for 400 years.
Social media both unites people and creates mental health issues.
Most modern start-ups are built on social media, did you find it a help or a hindrance?
I often find myself torn. I enjoy the pace of building a start-up and to make it possible, it's necessary to work with a dynamic team and do things quickly with digital tools, communicate across the world, discover information about problems to try and solve them. Whilst our new digital lives make incredible things possible, it is relentless and it uses up our attention span to enjoy where we are and who we are with.
Social media can unite people who wouldn't otherwise be connected or create rifts in society and mental health issues for those who feel they don't belong. Digital communication is the ultimate double edged sword and I think we need to change how we are engaging with it, to really use its power to benefit people on our planet and our environment. There are great people to meet, big things to get involved with and things to change and I'm sure that if I lived in a cave for a year, I might get bored. But most in this world, I enjoy going places where I don't need to use my phone and am out in nature.The dream for me would be to sail around the world and work remotely – thanks to digital technology!
Buy Ocean Bottle here at the Ocean Bottle Store.
Founded as a way of creating an every day required product that is also a tangible ocean impact solution, 46% of sales of the £40 water bottles go directly to funding the collection of ocean waste around the world, stopping them from polluting the oceans. For each bottle purchased, the equivalent of 1000 ocean-bound plastic bottles are collected in impoverished coastal communities around the world – stopping plastic from reaching our oceans.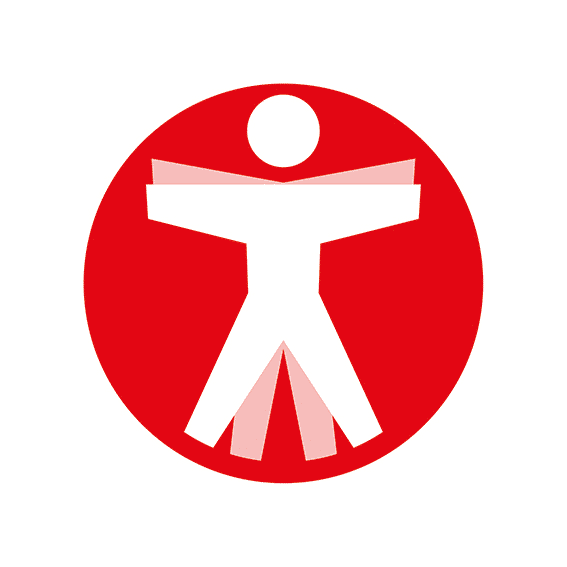 Join The Book of Man
Sign up to our daily newsletters to join the frontline of the revolution in masculinity.