We can learn about social connectedness from gamers
For some of us gaming may be the answer to staying connected during lockdown, says DAN ELSOM from Movember.
If you've spent the last couple of weeks playing Call of Duty: Warzone into the small hours in an effort to block out the horror of what's going on in the outside world, you're probably not alone.
When Activision made it free to download last month, more than 30million gamers – many of whom would have just made the switch to working from home due to the Covid-19 pandemic – took up the challenge.
But if you've had even the slightest sense of unease you should be doing something more productive with your lockdown time, fear not, says clinical psychologist and Movember spokesman Dr Zac Seidler in the charity's latest episode of their Reboot video series.
Gaming could be a great way of keeping in touch with those closest to us and keeping our minds active while we're confined to our homes.
There are thought to be around two billion gamers worldwide, ranging from casual mobile gamers to elite esports professionals.
For years, gamers themselves have argued it's possible to develop and maintain meaningful relationships online, without physical interaction.
Now the rest of the world is catching up with that point of view. Despite classifying "gaming disorder" as a mental health condition in September 2018, the World Health Organisation recently recommended gaming as one of the ways to connect with each other while remaining physically distant.
"People get it pretty easily when talking about watching sport," says Professor Daniel Johnson, director of the Queensland University of Technology's Games Research and Interaction Design Lab.
"It's easy to see how that builds connection between guys. You can imagine the same things happening in a game of darts or cards with your friends.
"In many ways, video games offer far more complex collaborative tasks. So it becomes instinctive for gamers to maintain a connection using a headset and a shared activity.
"We know guys in particular aren't great at opening up, but we know the notion of side by side activities or completing tasks together can help men connect. Video games offer that in a really accessible way in this situation."
Dr Seidler says this shared experience helps to create meaningful friendships, as does the mutual experience of highs and lows, and the ability to have vulnerable, open communication.
All these things occur naturally in the gaming world, automatically creating a bonding experience among men.
Professor Johnson says that friendships developed through gaming and the way those interactions occur have allowed him to be more open and talk through difficult situations he has faced.
"I have a large circle of friends I met through a game called Destiny," he says.
"While gaming, we have talked through everything from divorce to the death of friends and family members – stuff that can be particularly hard sometimes for blokes to talk about.
"Gamers have been inadvertently preparing for this period of physical isolation. We are good at connecting without seeing each other and we're good at sharing virtual time together and really benefitting from it."
"The stereotype of the 'lonely gamer' is an outdated one," adds Movember's Tom D'Souza.
"Nowadays, more men are playing games online, staying connected socially in the process and having real conversations with their online networks about the tough stuff they're going through.
"We know Mo Bros around the world who have made some of their most trusted friends whilst playing online and this number continues to grow.
"The ability to switch on a headset on and check in with someone while enjoying a game together is something unique and still quite new. But we often hear from the community there's a sense of trust and mutual respect there, with a distinct lack of judgement."
Of course, gaming isn't without its critics. While in the past it has come under fire for potentially having a negative impact on mental and physical health, new research claims playing video games could be linked to a higher BMI in teens.
A study from the University of Leeds, published this week, found kids who regularly played video games as a young child had a higher BMI nine years later, compared to those who didn't play games at all.
But Professor Johnson says we need to look at an individual's sense of satisfaction with their day-to-day life before we blame video games for health problems.
He says: "The strongest predictor of problematic play (or addiction) is how much satisfaction you're getting in your everyday life.
"The main thing is not to assume video games are the problem, because it's more likely something else that's the problem. In fact, video games might be a lifeline at those times.
"We advocate trying to increase the amount of needs satisfaction you've got in other areas of life outside of gaming, so that you have that balance."
Movember is encouraging men to reinvent how they interact socially and embrace new ways of connecting with each other.
"We need to be okay with shaking things up, but we also need to remember it's not a 'one size fits all' approach – each guy is going to do things a little differently," says Dr Seidler.
"It's not about the physical distance, it's about the social distance. We want to find ways to socially connect.
"Gaming might just be the way to connect with some new guys out there. Give it a go – what better time than now?"
Tom D'Souza adds: "We know there are too many men are toughing it out and struggling with stuff on their own. Connecting online and chatting while playing games, whether it's on PCs, mobiles or consoles, will be instrumental in changing the face of men's health in the future."
Listen to Movember's Reboot series on YouTube here.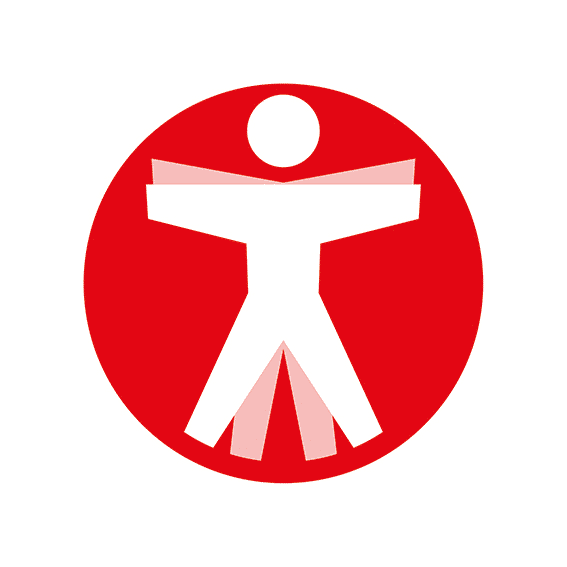 Join The Book of Man
Sign up to our daily newsletters to join the frontline of the revolution in masculinity.