The day I got a lifetime ban from Bluewater shopping centre
Kevin Godlington on why he won't tolerate disrespect for women, even if he has to get banned from shopping malls to prove it.
I have produced two daughters, and a wife – although I didn't produce her, she found me – and as such I become dismayed at the repeated use of what I deem to be extremely annoying language to women and girls.
I'm not a feminist, I'm certainly not a liberal lefty and I don't pretend to be a hipster. But I am a centrist equalitarian and egalitarian – I believe fundamentally in the view that we are all equal, each and every one of us, and we should use language that doesn't infer otherwise or weaken the links of equality.
I also don't profess, and never have, to speak the Queen's English. Far from it. Coming from Blackpool and having a fairly early bath when it came to leaving school and joining the army at 16. As such my elocution lessons ended fairly young, as did my manners, as did any formal teachings of how to behave and speak properly and appropriately. But one thing I did learn, was you speak to women and everyone around you with respect and decency. You don't use words that belittle, sexualise or imply ownership, bondage or servitude.
The army did well here in this regard, although I want to feel that I instinctively knew that using certain phraseology wasn't appropriate or right. Sgt. Allsopp, my towering man mountain of an instructor, for the best part of two years of pre-pubescent and transitional manhood took me through the phases of becoming a man. He taught me and all my fellow boy soldiers how to treat women. Not like some sergeants, who encouraged with "army banter" to treat women as conquered meat, trophies and weekend R and R shag activities. (Not that I am in anyway condemning reciprocal consenting shagging.) I fondly remember the thrashing Sgt. Allsopp gave some of the lads once for wolf whistling at a girl walking by us on camp. It was biblical, and I dare say resulted in a lasting change in their mindset.
A few years ago I was at Bluewater shopping centre near Dartford. I was walking with my wife when a stroppy, cheesy salesman stood at a stall in the main hall chimes up loudly with, "Alwight sweetheart you look like a lovely pretty lady who could do with one of these…" (I won't say what he was selling, publicity is only positive). I heard this and spun around, and said, "What the fuck did you just say to my wife?"
Now as you can imagine, the mall almost came to a standstill, this time warp of designer-thirsty shoppers out spending their hard-earned cash on shit label clothes and bullshit trinkets to adorn themselves with. You could have heard a pin drop. All eyes were on me. I'd broken the cardinal sin, I'd done the dirty deed. I'd sworn in a public place.
Security was called, and this feeble excuse for a misogynist sexist lizard started whining like a fucking skinned mole rat. Telling all sorts of tales to the two burly security guards who rocked up. I tried to explain the situation calmly to these two grunting muscle men who have recently been sacked from door work and clearly have some sort of insecurity about not having got into the army or RAF. Or navy. Sorry, navy.
Anyway, they kicked me and my wife out, telling me they'd physically do so if I didn't leave. I sat in my car raging, my bipolar and army training all coalescing in one embolism of inconsolable rage. I contemplated waiting for all of them, one by one, and beating them up by their cars. I could think only in clouds of red mist and anger. It's a terrible thing have both mental health issues and deeply unjust actions happening at the same time, when in your heart you know that what this man said and inferred to your wife in passing was way worse than saying 'fuck'. The moral imbalance was hard to stomach and the injustice cut deep.
We drove home. I wrote to Bluewater explaining I was a veteran who struggled very much with the behaviour of their staff, both the sales agent and also their own security, and felt very cornered. I tried to set out eloquently and in detail the problem of speaking to women with such words, but that I was sorry for swearing. They replied with a nonchalant and dismissive tone, telling me that swearing in public and on their premises was extremely aggressive and offensive and that after review, they had decided to ban me from Bluewater for life!
I confess: I swear. Quite a lot. I raise my kids to know when to use appropriate language and when not, I've raised them to know the word 'genocide' in the English language is a way worse word than 'fuck'. They get this, they understand it's not necessarily the words we use, it's the context and the way we say them.
A lifetime ban from Bluewater for saying fuck. Ha. I can live with that. Fuck 'em.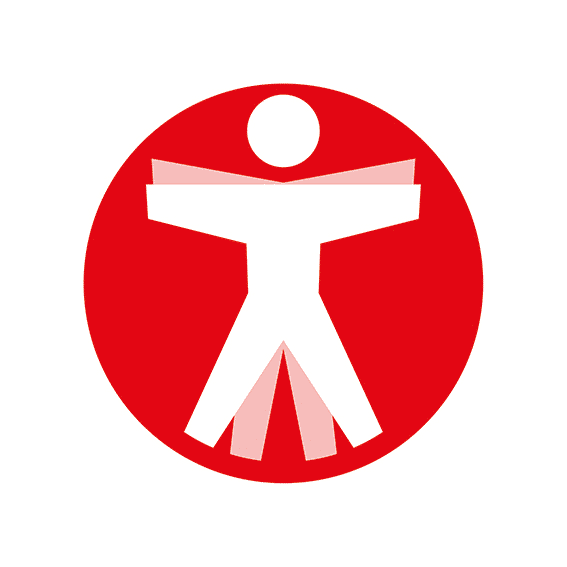 Join The Book of Man
Sign up to our daily newsletters to join the frontline of the revolution in masculinity.