The youngsters are coming for your White Collar jobs – and they'll take them too.
Business leader and former soldier Kevin Godlington gives a wake-up call about the harsh realities of the working world coming in 2021...
Entrepreneurs are dwindling, dying out according to Companies House formations data – certainly in Europe and the UK anyway. We are forlorn and unenthusiastic as a workforce in white collared work.
The office based workforce are at home, furloughed and Zooming, tweeting and 'gramming, fiddling around and swiping – 2 hours a day or more, according to our illustrious social media masters – in their pants and tracksuits. Hopes and dreams are in tatters as they average only 5 hours a day of productivity at best for their bosses, according to recent studies.
Yet all you hear is, "I've grown a lot during Covid at home" and "I've got so much done. Extra time to walk the dog and sit reading with my wife."  Ha, what a crock of shit. No, you haven't, you've got flabby, soft, wretched, and ruined your life by being a lazy porn obsessed bastard. And newsflash – your bosses do know you've been doing nothing!
Let me now explain the tragedy to you, and maybe you can fix it before it's too late.
Anxiety is a word I hear in almost every sentence, which leaves me wanting, and bereft of human optimism. Is this really the race that cured a petri dish full of diseases for mankind (you're welcome mankind)? Has more Nobel prizes per head of capita than any other nation? And won two World Wars? Now left arguing over whether or not to wear a fucking mask. Meanwhile our young people are doomed to be unemployed for a decade or more, as the leisure, retail and entry level commercial industries collapse around us…
…that is, until they rise up and take your jobs by being willing to work in a real office – without fear of Covid or Covid 2 or Covid 3, and "what if my vaccine doesn't work?", working on £10 an hour for 10 hours a day without a colourful bean bag and a frapachappalatte machine.
And yet, despite this disaster happening all around, I still read in the press about HR claims and employment tribunals (how they are running during Covid is beyond me) with people layering on the dribble about: "I refuse to work weekends or after 5pm." Even when the crippled company they work for begs them to help out, in order to avoid going under completely and joining the 3% of British business that will fold this year. Or: "I'm not going back even after the vaccine; how do we know it works?"  Where the fuck is the British tradition of the stiff upper lip? The call to arms? To get this Covid shit done and dusted and keep British business moving. In WW2 hundreds of thousands of woman risked life and limb in ballistic factories, making tanks and planes, breathing in noxious fumes and asbestos; but on they drove, on we went, and out the end we came.
I grew up around soldiers, McDonalds workers, farmers, miners and steel workers – men and women who worked hard, sweated shifts, and never once did they utter a word of complaint, Christmas spent overseas in Iraq and Bosnia, weekends called in at a moment's notice, whatever it took, they did it. And still they found time to raise their families and be present.
Modern man has become accustomed to a constant litany of whining about how they're hard done by. You can't even launch valid and needed movements like MeToo or Black lives Matter without men commenting "what about me" and "all lives matter".
Gratification and happiness doesn't come in the immediacy of the 100 words you wrote on Twitter or Instagram and how many likes you got for your shit vitriol. Real gratification comes after many months and years of sweat and tears, after toil for something worthy and real. To give your all for all, when the rest left the race and fell apart.
A reality check needs to happen and is. The days of sitting on £70,000 a year, working nine-till-five and going home at night to tuck your kids into bed are long gone (unless you are superbly lucky and savvy). The world is about to experience an economic downturn like we haven't seen since the Great Depression or the Great War.
It's coming, and it's on its way to you now.
As people sleep, corporate bosses are seeking to maximise efficiency in their companies – they are looking to optimise their businesses and use Covid as the excuse they needed to cut the fat. Jobs in their thousands will be lost every month through 2021 as they give people what they apparently want and "leave them at home". Which means cutting overheads, the offices, leaseholds and bills associated with human community. IT and tech will blossom, replacing even more human souls. This job Armageddon during and after the pandemic means only the best and bold will survive. It's going to be cutthroat and savage warfare, where people are fighting for entry level and mid-level jobs at any price. And price wins. The lowest.
I recently advertised 6 jobs across three of my business, low level and mid level – we are fortunate enough to be growing and are grateful for this. Each of these jobs had 250+ applicants, and there's been a huge amount of young people, emerging during Covid from universities with first class degrees, who are stating they will work for the minimum wage! At any price, they'll join to get on the ladder, and work any amount of hours. This has overwhelmed me, and humbled me, and is typical of industrious young British people: they will adapt, overcome and fight through, and they'll take your jobs from underneath you, for cheap. For those sat at home thinking they are safe in a mid-corporate role, you are not.
2021 should be the year when you fight – where you get out of bed, get showered, put on some clothes, turn off social media and focus on making this your mission you need to be present and seen. Not hiding at home in your pants.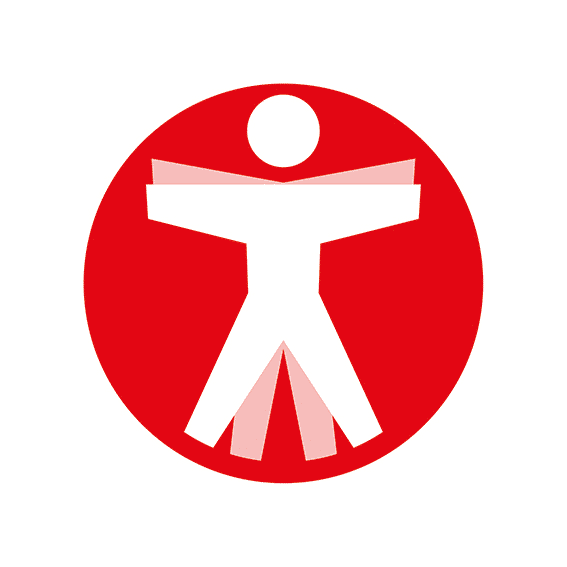 Join The Book of Man
Sign up to our daily newsletters to join the frontline of the revolution in masculinity.