Professor Green: 'Champagne Socialist'
When Stephen Manderson took to Instagram to express sadness about the loss of Mac Miller, he received some shocking criticism. Here he fights back about the right to speak out.
I wrote a post on my Instagram last week about my sadness at the loss of Mac Miller who was found dead in his home from a suspected drug overdose [still unconfirmed at time of writing, but if reports are true it'll feed into the statistic that opioid-related ODs are up 85% – this is a very real issue]:
I was shocked and further upset by some of the ignorance I saw in the comments, which led to a second post:
To which I received a much more encouraging and positive response, but I doubt it changed the opinions of anyone: the people who still disagreed no doubt realised the members of the echo chamber we all exist in online would have weighed in on – and outweighed – anything they thought that challenged the points I made.
It's worth noting that it wasn't only the middle-to-upper classes referring to me as a champagne socialist this time round, nor has it been in the past – that's what disappoints me the most actually, that the very people I'd like to see things improve for through their own discontent or misunderstanding have forgotten that I was not that long ago in similar stead to what they are currently.
As much as I managed to condense and be concise in the post I felt there was more that needed saying, though part of me also felt there wasn't any point in me bothering, for a couple of reasons: I don't like explanations nor do I feel as though I need to justify myself to anyone, and, the point I'd like to focus on, nobody wants to look like the angry shouting working class man with a chip on his shoulder. Easier to just be quiet then…
'Where is your decorum? Stop making so much noise. You deserve to be shunned, to live on the fringes of society! You're loud and you're abrasive, you're a pimple on the face of the planet!'
The problems only occur when you speak up or when you speak out, so if you do well, keep your head down, adapt to fit in to your new world so as not to make anyone feel uncomfortable, don your new outfit made up of solely of social camouflage and just get on with it; you might not be accepted, but you stand a chance of being tolerated.  You might still be a novelty behind closed doors but bite your lip whenever you're subjected to classist/racist quips and you might just survive there, in their world.
But you're an idiot, because this is their world anyway.
Sometimes you HAVE to shout to be heard, and still we rarely are, because we rarely shout together.
We turn on our own, fight amongst ourselves and stand divided. We aren't supportive of ourselves, so why would there be any external support for us?
But how do we help each other when we can't even help ourselves?
Who are you good to if you aren't any good to yourself?
And it's so much easier putting self-harm into practice than it is self-care.
Having had a look at both signs of the coin I actually have some perspective on this matter, so despite my lack of academic qualifications, I am in fact quite qualified to examine this situation and to ask questions.
But God forbid you ask questions if you don't have the answers.
All of a sudden you feel like Sway during his conversation with Kanye as he starts screaming 'YOU AINT GOT THE ANSWERS SWAY', like all of a sudden if you question any inequalities or societal problems you must also have the solution. As though they've forgotten there's people in place who ARE supposed to have the answers, because they're responsible for running the country, having been educated in elitist schools to ready them for the job. Apparently.
That said, we all have things to answer for, especially our own decisions.
Decisions are often influenced and people are often misunderstood. As are conditions.
It isn't just the middle-to-upper classes who are entitled. Entitlement exists at both ends of the spectrum, as does abandonment, as does addiction. In fact the resources of the wealthy allow for addiction to often be hidden and plastered over for a lot longer – if your income is limited so is your access to whatever your affliction may be, but once addicted people go to many, go to any lengths to get what they, in their minds and in the moment need.
Simply dismissing an addict as someone deserving of their own fate due to their decisions isn't just flippant, but absolutely useless, as is our less than liberal approach to drug taking and education and therefore our understanding.
The problem with addiction lies in the person, not the substance.
Whatever someone's background/class/race/gender/sexuality, addiction doesn't discriminate, there are no divides, apart from when it comes to help on hand, which for some is the difference between life and death.
The psychology and reasoning behind addiction is far too extensive to cover here – but it often starts with something missing. Misadventure filling a void.
But now someone's missing.
Someone's child, someone's friend, someone's partner.
RIP Mac Miller, my heart goes out to you and to the people you're survived by, and to anyone who has or is suffering with addiction.
Illustration by Berta Vallo.
If want to hear more from Professor Green, check out part two of his brand new podcast Learning to Adult Slowly below, where he talks to special guests about mental health, body image and the pains of being a man. You can also check out part one of Learning to Adult Slowly here.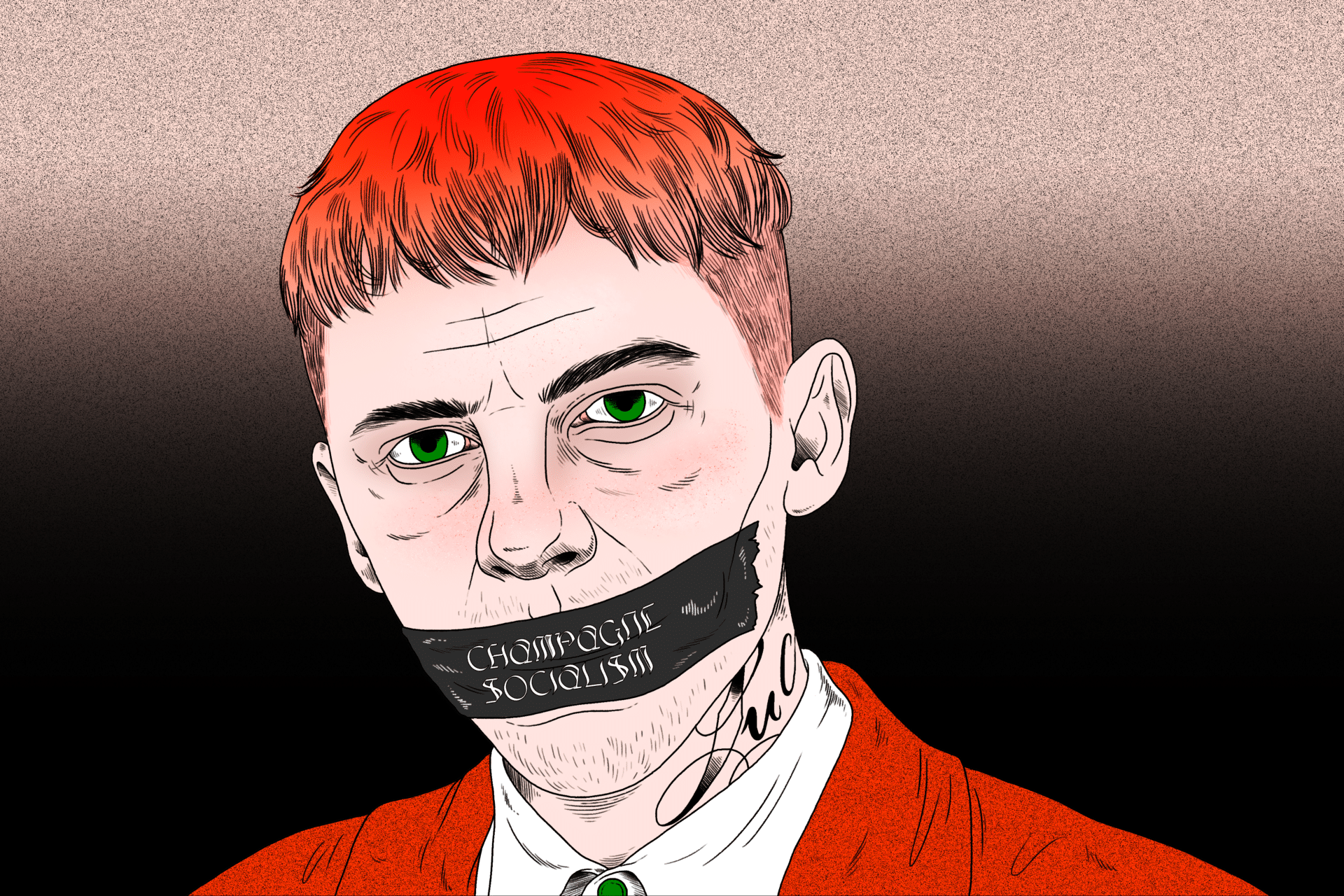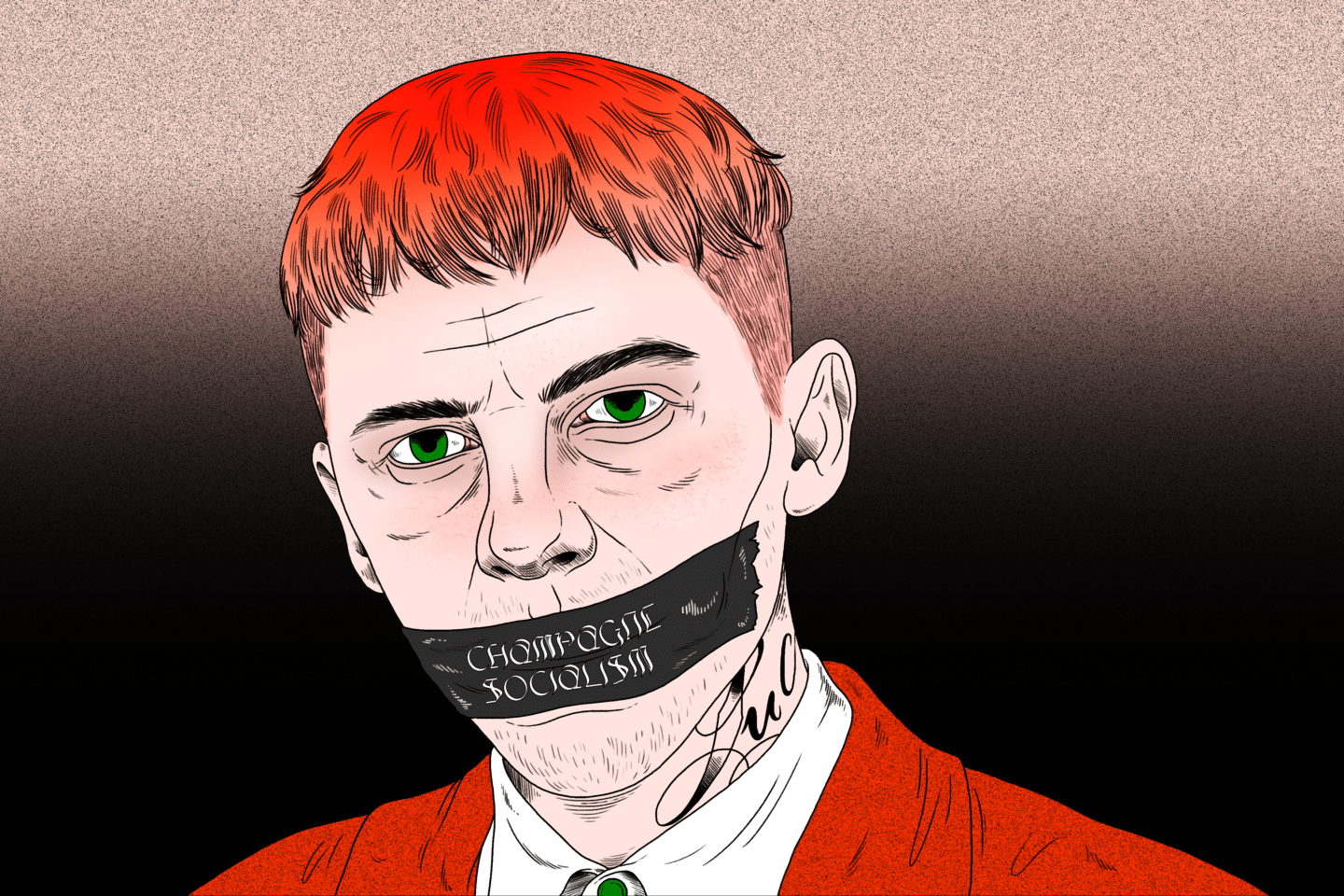 Read Professor Green first
Get Stephen's columns direct to your inbox by signing up to our daily newsletters...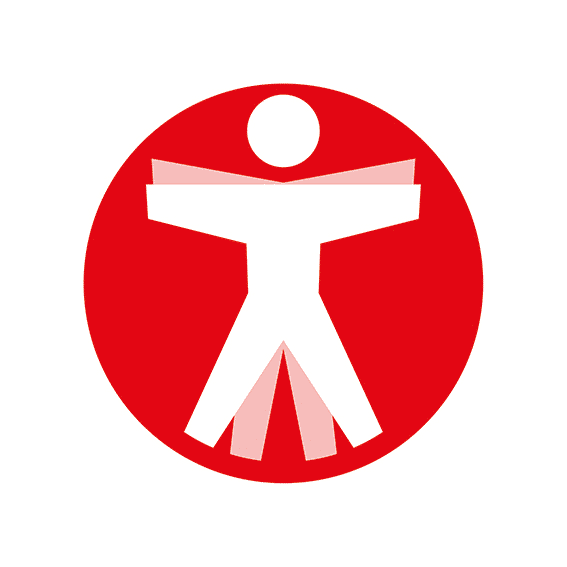 Join The Book of Man
Sign up to our daily newsletters to join the frontline of the revolution in masculinity.