Not your average British rom-com
Aki Omoshaybi is one of the most exciting talents in British film today. Here he talks to us ahead of the premiere of his directing debut REAL at the London Film Festival.
After appearances in the acclaimed Burning Men and that intimate drama The Last Jedi, and recently winning Best Actor at the British Urban Film Festival (BUFF) for his part in Faces, Aki Omoshaybi is growing his reputation further with the premiere of his debut film as a director at the London Film Festival. REAL is a love story but is not exactly the Richard Curtis vision of a British rom-com – instead this an honest look at love in an underprivileged community, where the pasts of the characters Kyle (Aki) and Jamie (Pippa Bennett-Warner) rear up to threaten their future. Sure to be one of the talking point films of LFF it again shows a vibrant scene of black British film makers who are fighting to tell stories their way – indeed Aki raised the funds for REAL himself. We grabbed a quick word with him ahead of the film's premiere…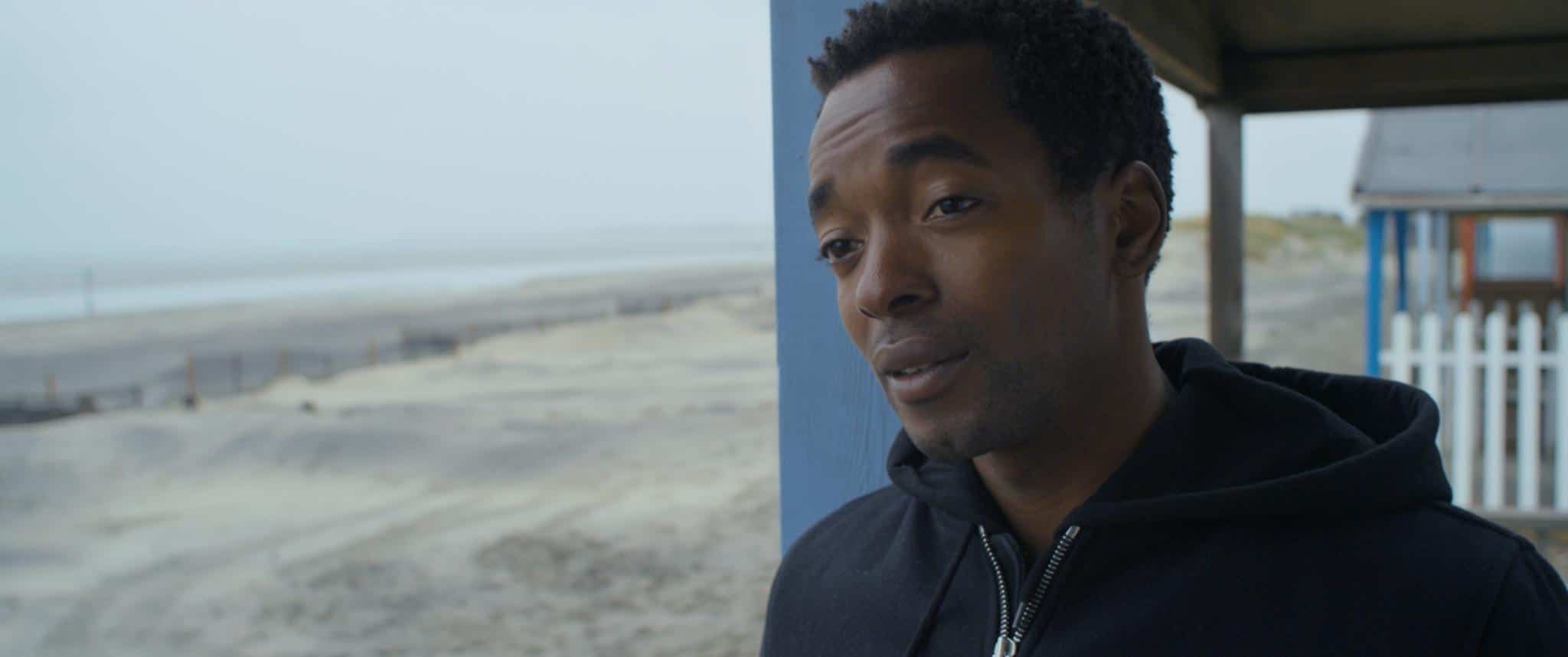 Can you tell us about REAL – it's early conception, were there any particular sparks?
REAL started off as a completely different story to what it is now. At first it was about a working class woman not being able to conceive. Because on TV/film we always see it from middle/upper class perspective. So I thought what are the possibilities for a young woman who has no money, lives at home, can't afford IVF etc. How does she approach wanting a child? What's dating like? But then I thought this isn't my story, as I'm a man and it's probably better for a woman to write it. But what I had developed was two interesting characters hoping for love. So I kept the characters and went in a different direction and decided to discover their potential relationship.
And how did you began to make take it from an idea to reality?
Well sometimes as an actor you have "down time" and I like to be proactive otherwise you can go a little insane. So I just started writing and not thinking about anything else – I wrote about 30 pages in two days. Showed a few people and they said this has the potential for a film. Then I never looked back.
How did you find directing? Was it an easy transition into that role? Did you have a fixed style in mind, both in terms of how you wanted to run a set and in what you were getting in the shot? Or did you feel it out more?
It's really hard to differentiate the different roles – It seemed to all merged into one. But I enjoyed directing especially when it came to working with other actors, as being an actor myself – I could strike up great communication and there was a lot of trust. It definitely wasn't easier, I found it quite intimidating as I didn't want to direct it at first. But the original director dropped out so I had to step up. I went on Masterclass online; watched a few directors speak, like Werner Herzog, made notes and went from there. I definitely had a fixed style in mind because of certain films I liked and budget and time. I knew it had to be all handheld for time (less set ups). I like directors like Andrea Arnold, Sean Baker, Barry Jenkins. I wanted the camera to become a character too. But how I wanted to run the set, I've never done it before so I felt that out more. But I knew everyone had to be on their A-game because of time and budget, as we shot it in 12 days.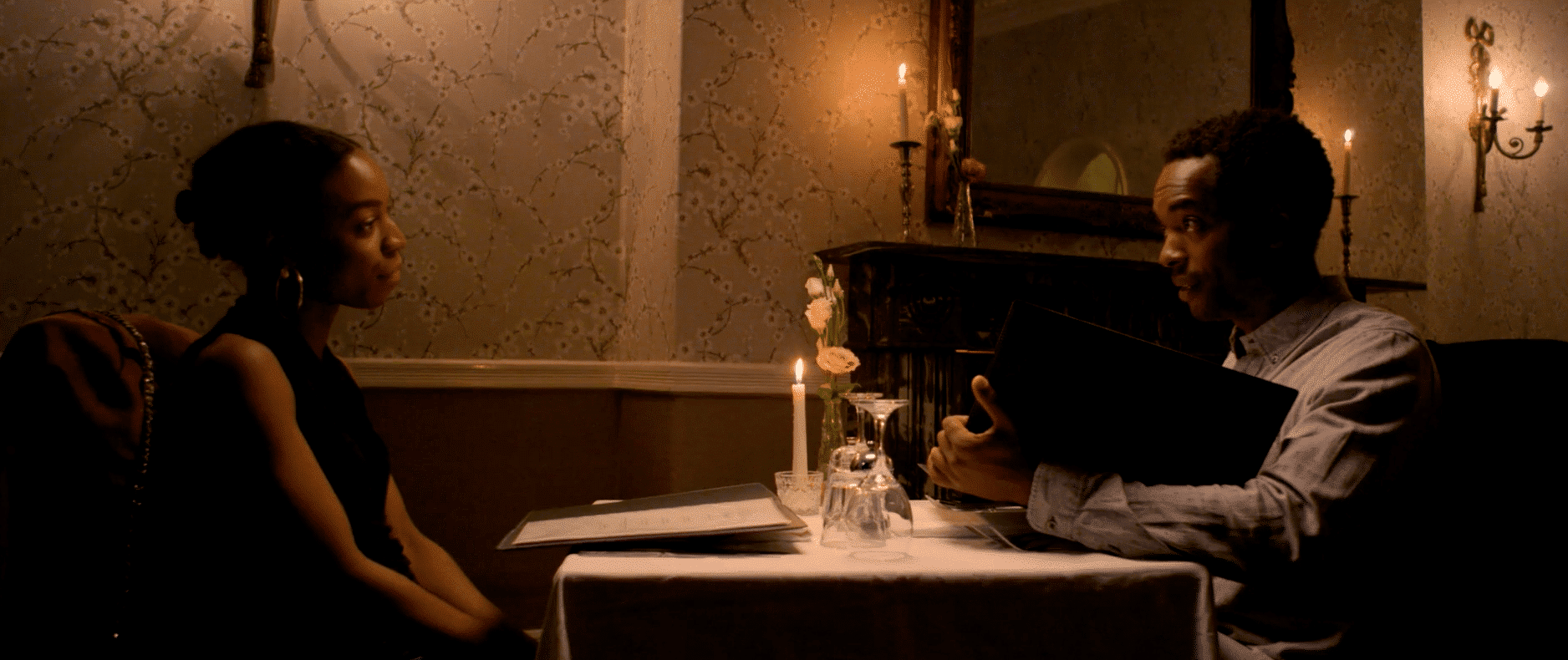 What can you tell us about the story and how it develops, with no spoilers! What areas of relationships did you want to bring out?
It's a simple story with complicated layers, such as life. I wanted to bring a real honesty to screen and make it grounded – I wanted people to care for the characters and relate. I wanted to bring out all the characters vulnerabilities. The story moves fast and is unexpected, again such as life.
How does the film depict the way men handle relationships?
Sometimes it takes a while for men to open up; whether in a romantic relationship or a parental relationship. A lot of men want to be seen as the 'can do' person in the relationship and would rather impress, and sometimes in doing that they neglect how they're really feeling themselves. They sometimes suppress their emotions not realising it's just easy to talk as it'll be beneficial in the long run.
You recently won best actor at the BUFF – is there a new generation of actors and independent film-makers coming through? Who else excites you?
I think there is, I'm excited by a load of actors and independent film-makers. So anyone giving it a go excites me, anyone who as has the belief excites me as this industry is extremely hard.
What else have you been working on recently that you can tell us about?
I've just been working on developing new scripts, ideas and treatments which I'm excited about. Also being the producer on REAL has taken up a lot of my time. So it's pretty much been mostly REAL at the moment.
Which films did you love as a kid? Did you want to be an actor or a director back then? Or something else entirely?
I grew up with my nan so the films I used to watch were very eclectic – from Goonies to Dirty Dancing, Jumpin Jack Flash to Seven Brides for Seven Brothers and when I got a bit older I loved Above The Rim and Menace II Society. I was out mainly playing football or playing fox and hounds. I didn't want to be actor/director back then. It was either football or something to do with art as I liked to draw – I remember telling my mum I wanted to be an architect.
At what stage did you think – I'm good at this, I think I want to do this for a living?
My friend asked me to audition for Hampshire Youth Theatre, I think I was 18 at the time. They were doing Zigger Zagger which is a play about football. He knew I was heavily into football and it was being staged at St Mary's Football Ground in Southampton. I'd never really stayed away from home at that point as they put you up in digs for two weeks. So I was intrigued by that and then when he said there'd be girls, I was sold. I auditioned, which was the first time I auditioned for anything and was offered one of the lead roles. I thought I was way out of my depth but ended up winning an acting award for the role. That's when people first started saying 'have you thought about doing this for a living?' But it took me about 2 years after that to actually take it seriously as I was still playing football and I think I was doing computing programming at college – which bored me, so I thought let's give acting a go.
Are things becoming easier for black British men to make an impact in the film and TV industries?
I wouldn't necessarily say easier, it's still hard.
If you could work with any other film maker from history who would it be?
Difficult question. I don't really have a favourite film-maker as I like such a variety of styles and genres. So there's so many! Can't choose one.
When you're a director can you admit when you've done something wrong? Or do you have to front it out?!
I always admit when I've done something wrong, the only way I'm going to learn. I'm here to collaborate and learn from people and grow. The film's the priority, not my ego.
Tell us about one other talent you have that's nothing to do with films….
I can eat a whole pack of biscuits in one sitting.
More info and tickets for REAL.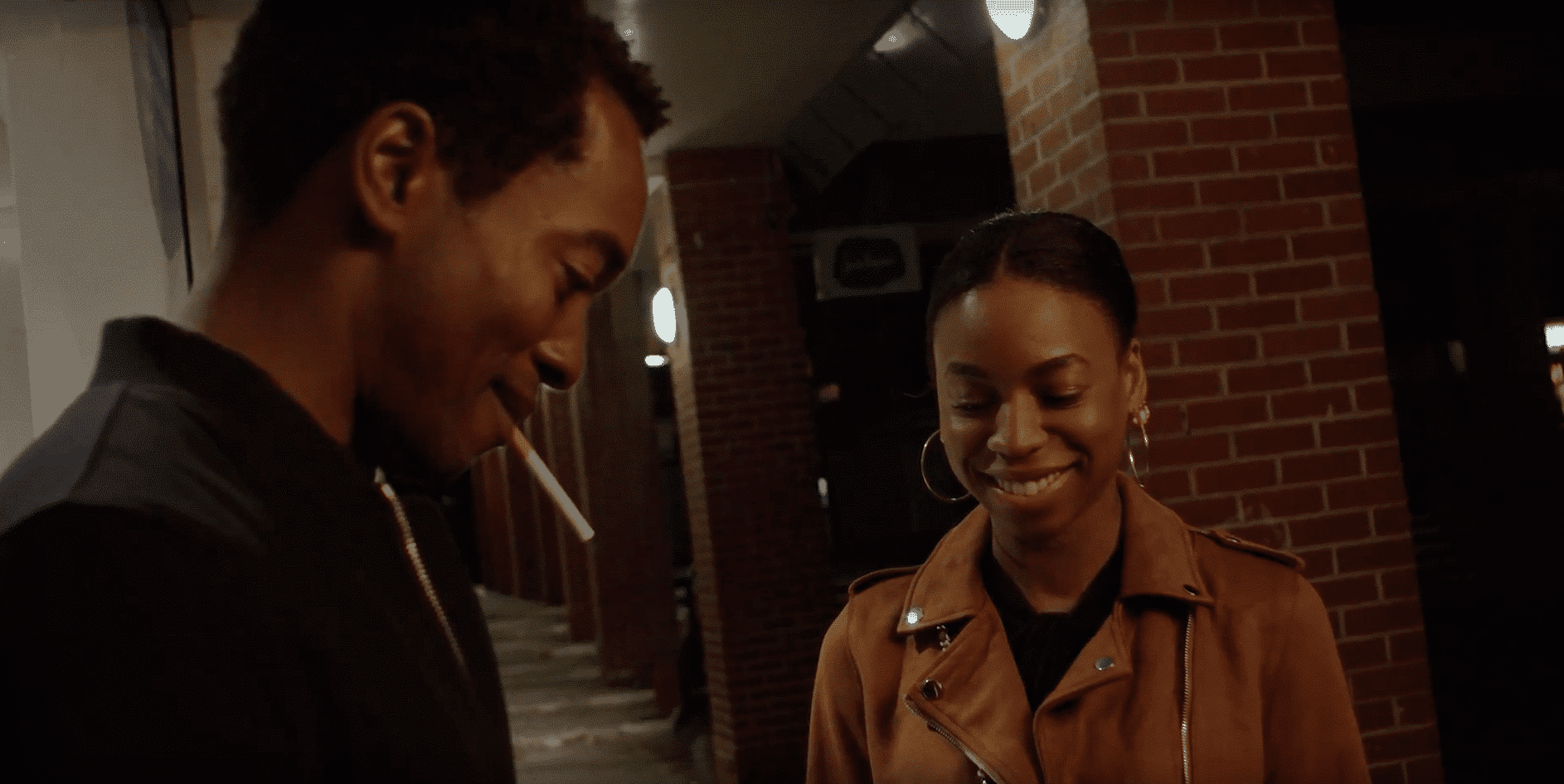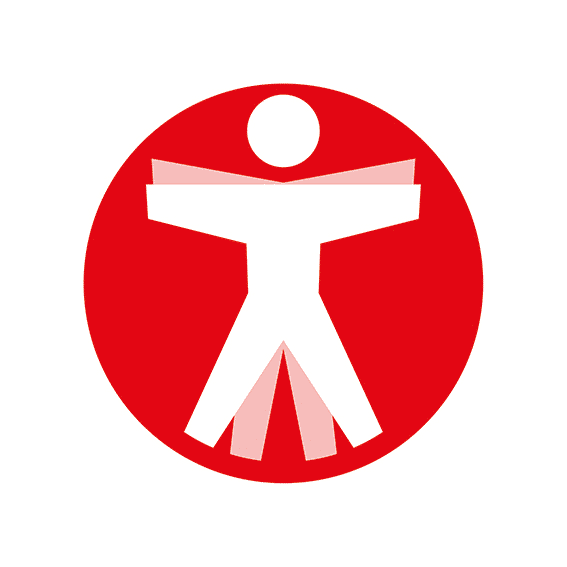 Join The Book of Man
Sign up to our daily newsletters to join the frontline of the revolution in masculinity.