'Bohemian Rhapsody' film – a triumph over adversity
After all the stories of a troubled production, it's a minor miracle that the new biopic of Freddie Mercury is pretty damn great. Gwilym Lee, who plays Brian May, gives us some insight.
'Bohemian Rhapsody' is a nice surprise: a highly entertaining film dusting itself off from a reportedly highly acrimonious set. After Sacha Baron Cohen came and went from the project – hurling insults at the surviving Queen members as he left – Bryan Singer took over directing duties, only to cause issues on set from apparent absenteeism and clashes with Rami Malek, who plays Freddie Mercury. Singer was replaced by Dexter Fletcher with only two weeks of shooting to go. Further revelations are expected in a piece by US Esquire soon – which Singer has already dismissed prior to publication as "an attempt to rehash false accusation and bogus lawsuits" – but despite all this turmoil we're happy to report that the film itself is something of a triumph.
At first the wigs and 'Hey, that guy can really sing' type scenes feel like you're heading for 'The Doors' cheese territory but somehow it keeps its nerve and wins you over by feeling personal, lovingly crafted and pretty exhilarating in its set-pieces, particularly an extended Live Aid sequence shot on an exact recreation of the stage Queen performed on at Wembley in 1985. Contrary to reports it certainly doesn't shy away from Freddie's homosexuality, nor his early death from AIDS, and if it may have an over-reliance on the relationship with 'love of my life" Mary Austin for its most emotional scenes, it doesn't feel cynical. And for a big crowd pleasing film about a national treasure it has an edge and aspiration not often found, as it shows the story of Farrokh Bulsara from Zanzibar who lived out his dreams and beat his insecurities to obliterate any other frontman in the art of showmanship.
We grabbed a quick word with Gwilym Lee, who plays Brian May, about the making of the film, learning how to solo and paying faithful tribute to Freddie.
How was it playing a real-life legend, was there a responsibility felt?
Brian was very supportive and pleasant, the very first time I met him was at a rehearsal room and he came up to me and gave me a big old bear hug and from that moment onwards, his feeling of support exonerated any feelings of pressure really. When he was on set I never felt a judgemental eye or anything like that, it was just very encouraging. So that alleviated the pressure a bit, and any sense of responsibility I felt I tried to frame it in a positive way. When I maybe did get overwhelmed by the prospect I just turned back to things that I was in control of, which was just being as prepared as possible. And that meant lots of really hard work for me. But we all grafted on this one to try and get up to speed. We're telling a version of the story, Queen's legacy is what it is, they have such an incredible history and an amazing back catalogue of music, and a history of performances that will always be there, regardless of what we do – so at the end just allowing yourself that freedom of thought was quite healthy as well.
Had you played guitar before?
I'd played rhythm guitar before, acoustic really, I hadn't played a huge amount of electric guitar, so there was a pretty intense boot camp to try to get up to speed. And it was a very particular ask, because we weren't being asked to play the songs perfectly, it would have been a lifetime of work, and actually even then he's such a unique idiosyncratic guitarist, there is only one Brian May. The challenge was to look effortless in the way we played these things. Oftentimes I'd find myself really trying to show the camera that I could play this solo, and then my guitar teacher would say, actually it's the economy of movement that really sells it, the minimal kind of effort which really sells it as virtuosic. So it was very particular task – he's so idiosyncratic in his style, he plays with a sixpence, he plays on a guitar his father made when was about 14, of which there is only one that exists. And he is very expressive, he has really annoyingly long fingers that I don't, and lots of bends and vibrato and tremolo, and he's left handed as well, so it was a very specific thing to try and learn. He actually brought his guitar to that session, he bought the Red Special and took me to one side while everyone else was having lunch and said do you want to pop in the studio and have a little jam and I was like, "Yeah! I do, that sounds amazing." And we did, we sat down and at the time, we were all looking at the Live Aid footage, so we went through all the solos in Live Aid and that was a pretty amazing moment being taught by the master.
How was it having to play your own Live Aid concert?
It was full-on, and we started with that, we started filming with that sequence. It's a real celebration at the end of the film that I think it's a real epic moment. That concert itself was one of the greatest live performances in the history of music and I think the way it's shot is so epic and on such a scale. first time I watched the footage of the day itself it was mesmerising, and if we've captured some little element of that hopefully we'll have done our job.
And they built the full set, right?
They built the full set in an old airstrip in north London, they built it to a real level of accuracy, to how it was on the day, to the extent where bob Geldof and the producer of Live Aid came to visit the set and they were like blown away by how detailed they'd been in the design.
It was the one concert that we felt we had to get adamantly right because it's so iconic it's so well-known we really wanted to nail it. I've watched that footage countless times for hours and hours and hours, and we rehearsed as a band for a month to try and get that level of accuracy. It was an intense way to start the shoot but in actual fact it started the shoot with a bang. It really was diving in at the deep end and meant that at the end of it we just really had a feeling of being united and galvanized and together as a band.
So you did play together, you could play a gig if you needed to?
On the days of filming for the most part we were playing to a backing track, but when we rehearsed together we'd often try and plug in and play together, because I think it's really important to have that connection, to hear each other, to stay in time together, and it actually informs the way that you move around on stage because you have to keep in each other's eyeline, you have to be in the right place to hear the drums. All that kind of thing was very informative.
Did you read biographies and get the whole story or stick to the script?
There's no end to material on this band and on these individuals and I personally did try and immerse myself in as much as I could, I just find it really useful. Even if you never use it on set it's useful to have that background I think. A lot of the footage you find of the band is them presenting a public front, or them on stage giving a performance where they're playing a part almost, or in an interview where they're presenting themselves in a particular way. So it was really useful reading secondary sources and reading biographies to find out about the aspects of their character that they don't readily present on stage or in an interview and to find out about what actually makes them tick.
What was it like the first moment you got on the proper Brian May wig?
It was a very real moment. It was alright, this is happening, we're doing this. Yeah it was great. I remember the first day on set we were doing the Live Aid footage and Brian May came to my trailer and it was the first time he'd seen me in full Brian May get-up with the wig and with the costume. And he opened the door to the trailer, and it was just me and him, and it was quite a surreal moment, he just kind of stared in awe as he stepped into this little time warp. That all lasted for about three minutes before he started adjusting my wig, before he started saying, "no, it's not quite right there," which says so much about the man, he's a very particular, detailed, intellect.
How was it having come through a troubled set?
We were so tight. All the cast and the crew. The camaraderie on set is one of the best I've known. We were so positive, so invested in telling this story. I know we've said that we felt a weight of responsibility to do justice to these people, and to the band and to the music, but the crew all felt it as well. So every day was a celebration. Particularly all the concerts were a real joy to film. And in the way that's it's captured on screen you can feel that energy. The way its shot it suits a big screen, it looks epic and I think we all felt responsibility to do justice to it. So yeah it was a celebration. I hope that comes across.
It feels like a tender look at Freddie's world?
Yeah I think we didn't want to sensationalise it, or make that the main focus. It's such a complex, rich story, we didn't want to just concentrate on the sensational aspects, equally we can't shy away from it but that's not all that matters. We wanted it to appeal to as wide an audience as possible because their music and their story deserves to be heard by as many people as possible.
What was Rami like to work with?
It is surreal seeing him in full costume and make-up for the first time was pretty inspiring because it was the Live Aid bit and Freddie at his most recognisable. The moustache, the slicked back hair, the white vest, and it just looked very real, and very exciting to see him transform like that. But more than his physical appearance it was the attitude he brought to set. He brought a lot of Freddie's attitude and energy to set. Freddie was such a joyful, positive energy, there was an irreverence to him that Rami brought with him, whether consciously or not, I don't know, but as overwhelmed as he might have been in private, Rami never brought any of that on set with him. He took it all in his stride.
What do you think the film can achieve?
Queen's music is universal and I think we take it for granted just because we hear it everywhere. On the radio, on TV, in sport stadiums, everywhere, but this is a joyous journey through the music of a really unique band the likes of which we'll ever see again. It's a celebration of individuality and unashamed fun, joy. That was such a big part of their M.O., they weren't concerned with being cool or being loved by the critics, they just wanted to have a good time. But I'm also surprised by how emotional the film is – we know Freddie to be this over the top flamboyant performer but actually he was a shy person with a complex background and I found it's as emotional as it is celebratory.
What tune can you nail?
Wonderwall, by Oasis. I'm pretty good at the guitar solo in Bohemian Rhapsody, at least until it goes crazy fast in the middle. I was pretty good on set with that, and I built up a good rapport with the camera operator so I'd tell him when he could have his lens focused on my fingers and when he had to focus on the face.
Bohemian Rhapsody is in cinemas from October 24th.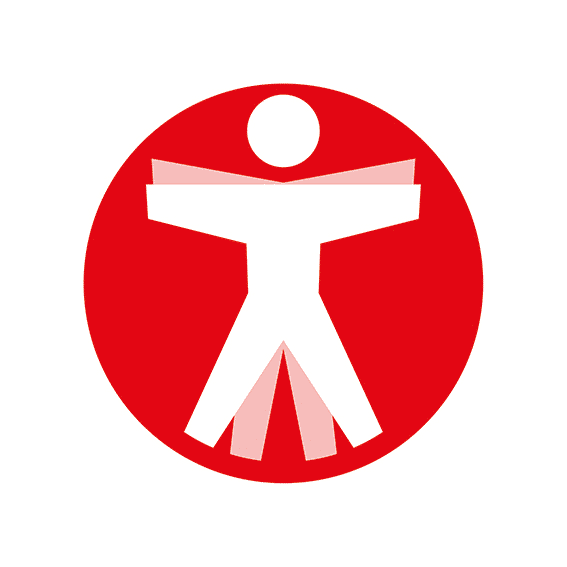 Join The Book of Man
Sign up to our daily newsletters to join the frontline of the revolution in masculinity.