How to do festivals if you're over 30
Worried about how to go wild in a field as an adult? Here's some festival advice for men over 30. Acid sand stage-diving is off the cards, we're afraid. Matt Charlton guides you through...
Starting as an off-shoot of the hippy-dream and in a corrugated iron Pyramid in Somerset, festivals have now gone on to become a behemoth of the summer social calendars.  Backstage at your Latitudes, Green Mans, No.6's and Big Weekends are now major summer shindigs, their VIP areas boasting a bona-fide 'who's that?' of the showbusiness world.
Not only that, the demographic has… evolved, shall we say? From a coming of age post-A Level or graduation weekender twenty years ago, festivals seem to have become the go-to mini-break for the discerning Guardian readers and Millennials intent on clinging on to the last vestiges of their youth.
As a veritable veteran of festivals – I've gone to at least two…well, one (does 'Proms In the Park' count?) – I thought it high time to impart my wisdom. Just how do you survive a festival over the age of 30?
Don't try to relate to the yoof
Look – you're getting on. To teenagers, you're basically a walking corpse, ready to be taken out to the barn and put out of your misery.  But mixed metaphors aside, don't pretend to be into music that you have no idea about. Tapping a twenty-year-old on the shoulder and saying 'I like, grime music, it's well sick', or 'You like Clean Bandit – you like to twerk to them, don't you?' won't make the gen-Z in question think, 'finally, a real adult I can relate to, what a dude, cowabunga'.
Just do your thing… it's okay to know who Sleeper are.
Don't be that guy
Yes – maybe when you were younger, you could possibly expect to forge some lifelong friendships over the campfire after spending the night pogoing to Mr-bloody-Brightside, but now when you hear a guitar lightly strumming 'Time of Your Life' somewhere in the mid distance, don't take it as a siren call to muscle in on the group and show them your 'mad skillz'. Don't squeeze yourself into their circle, your tired kneecaps warming on their probably-against-site-regulations campfire, utter, "It's okay fellow millennials – I've got this," and start strumming 'Wonderwall'.
 You will look like the old twat you so obviously are… you old twat.
Don't overdo it on the first night
Right – sit down – this is going to be difficult to take. Ready? Your body is not what it was.  Yes, you may go to the gym 5 times a week; yes, you may ingest kale in the same way you used to guzzle chocolate Hob Nobs as a student, but, mate, your body just isn't up to a hedonistic sabotage fest.  Hangovers have changed for you – they're not the short, sharp shock of your early twenties, solved by a lie-in and an extra value meal. No, these are the zombie hangovers. Just when you thought you'd hit it in the head with a shovel, it lurches back to life, all decomposing, sluggish, and intent on bringing you down – and this is just Friday afternoon in front of Christine and The Queens.  Imagine this feeling multiplied by four on a Sunday.
Go easy on the drugs
This point really goes without saying, because drugs are illegal and you wouldn't dream of contravening the law of this green and pleasant land.  But just in case you are under the impression that festivals are their own micro-societies, where the laws of the outside world don't apply, and the supply of controlled substances is, at the very least, generous, then please, I refer you to the above point: your body is not what it was.  You haven't got a week to sleep this off, you idiot.
Come Tuesday when you're not crying into the sushi platter and attempting to fashion a quiet place underneath the table to die whilst trying to give a PowerPoint presentation on the uptick of all the sales (or whatever people in offices talk about) you will thank me.
Don't bring the whole house with you.
Look at you, you man of means. Yes – maybe you'll never be able to afford a house (all those avocados and lattes take their toll), but that doesn't mean you can't bring your living room with you. Ignore the sideways glances of peeved fellow campers as you erect your massive gazebo; pour scorn on the poor sods who didn't think to bring a gas burner, chill box, blow-up sofa, solar shower and Bose surround sound to link to your Spotify festival playlist; chuckle with pity as they gnaw on cheap burgers as you pull your paté and sourdough from your Fortnum and Masons hamper.  You're the best, aren't you?
Do not, on any account, enter the mosh pit
No good can come of this.  If there isn't immediate pain, there will be eventual pain… both emotional and physical.
Do not try and impress teenagers but telling them how much better this festival used to be. 'Here's a picture of me at Glasto 2007.'
They don't care.  This festival is going to be as good for them as 2002 was for you. Know why? Because they're young, this music is for them, and they have energy, optimism, and aren't half full of the cynicism which only your fourth decade on this planet can bring. Let them have it.  And besides, they weren't always so great were they? Here's a picture of me at Glastonbury 2007.  It was miserable.
Go easy on the social media
Don't take this opportunity, however tempting, to bombard social media – exacting your revenge on the friends who have been besieging your timeline with baby and wedding pictures for the past year. If you're having the time of your life, the best way of capturing that moment in your memory is to live in it, and not to live it through a 6-inch screen in your hand, to never look at again at a later date. #blessed
Don't arrive too early
You're excited, that's fine.  You've spent £200 quid on a ticket, almost as much on transport, and you've really taken advantage of that lager offer at Morrisons. But – dude – don't get there on Wednesday.  Come Saturday, all your lager will be drunk – pushing you into paying a fiver a pop for a cup of rat piss; you won't have showered or slept for four days; your group will be sick of the sight of each other; and a third day in a row of queuing for the charging tent will be starting to test what you thought was that lovely long fuse of yours.
By Sunday, the spirit of the Somme will have taken hold. You'll be writing poetry, shaking at even the quietist strumming of an acoustic guitar, huddled into a corner thinking of your loved ones and the girl you left behind – this is where you live now.  Come Monday, you'll never want to speak of this again.
You weren't there, man.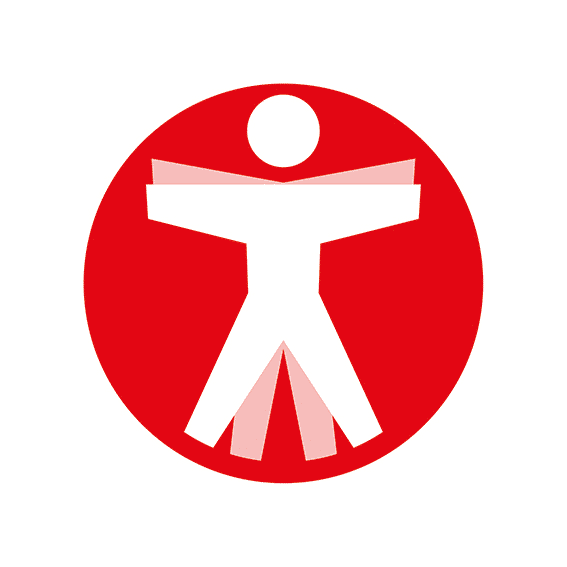 Join The Book of Man
Sign up to our daily newsletters to join the frontline of the revolution in masculinity.