Wireless 2018: The most memorable moments
From Drake's surprise appearance to Stormzy's dig at Theresa May...Wireless music festival was not short on incident this year.
It was all happening in London this weekend. Pride celebrations, World Cup glory (it really is coming home) and last but not least, this year's Wireless Festival. Held at Finsbury Park, the highly anticipated annual music event became the talk of the town due its ever-changing line-up, leaving fans frustrated. However, all was forgotten when Drake made a surprise appearance replacing original headliner DJ Khaled. Well, for a few hours at least…
The festival announced on Sunday morning that Khaled would be unable to make his set due to "travel issues", although the news had already been made pretty clear by the star himself who'd been sharing videos of himself enjoying a family holiday on Instagram less than 24 hours before his set was scheduled to take place.
Naturally, ticket holders took to social media to express their anger at the situation and the festival as a whole, pointing out that Khaled was the fifth act to pull out of the three-day festival following previous cancellations by Cardi B, J Hus, Trippie Redd and Fredo.  But in an attempt to salvage things, organisers promised they were working on "something special" to make up for the disappointment. And judging by the crowd's reaction to Drake, they did just that – or at least they tried to. 
The reception from punters turned out to be a short term reaction as the drama continued after Drake's set, with many still demanding a refund after it was revealed that Wireless organisers had known for months that DJ Khaled was unable to make it yet failed to announce the news before the day of the event.
We take responsibility for not telling fans sooner and want all Khaled's fans in UK to know he truly looks forward to coming to UK to perform soon.

— Wireless Festival (@WirelessFest) July 8, 2018
Releasing a statement on Twitter, they said: "Due to a scheduling conflict related to filming of the The Four, DJ Khaled was not able to commit to perform at Wireless Festival. Although we have known for a few months and tried to make it work, it wasn't possible."
They added: "We take responsibility for not telling fans sooner and want all Khaled's fans in UK to know he truly looks forward to coming to UK to perform soon."
Nevertheless, aside from the complaints and last minute changes, the festival was certainly one to remember in a number of other ways. So in case you missed it, here are the most memorable moments from Wireless 2018, because believe or not, they didn't all happen on Twitter…
Drake's surprise appearance
There really is no stronger force than the force of Drake. Festival goers went from tweeting "Wireless is a shambles" to screaming "Keke, do you love me?" in a matter of hours as disappointment turned into excitement when the Canadian rapper appeared on stage on Sunday night. Stepping out at the end of grime God Giggs' set to perform the duo's hit KMT, the the star shutdown Finsbury Park as he debuted tracks from his number one album, Scorpion. From new favourites 'In My Feelings' and 'Nonstop' to his anthem 'God's Plan' – he even threw in a cheeky "Come On England" at the end. It may have been a short set (he was reportedly only on stage for 30 minutes) but it was definitely sweet for those who got to witness it.
Stormzy called out Theresa May (again) & paid tribute to Grenfell
The nation's golden boy Stormzy put on his first ever headline show at the festival on Saturday and it was special to say the least. The South London-born star performed the biggest hits from his number one album Gang Signs & Prayer with an impressive set production including a 40-piece orchestra  and guest appearances by pals including Ghetts and Krept and Konan, who were also on Saturday's line-up. In true Stormzy form, the young MC also took the opportunity to call out UK Prime Minister Theresa May once again, repeating his Brit Awards freestyle critiquing the politician's treatment of the victims Grenfell. "Theresa May where's the money for Grenfell/What you thought we just forgot about Grenfell?/You criminals, and you got the cheek to call us savages/You should do some jail time, you should pay some damages," he rapped.
Oh, and he  displayed an image of Theresa May as Batman villain The Joker, on giant screens to his 50,000 people strong audience while rapping because, why not?
The moment of silence for London's street violence victims
DJ Tim Westwood led a one minute silence during the festival to honour the 77 young people who have been murdered on the streets of London this year. Taking to the main stage on Friday, Westwood said  "it's important to acknowledge that 77 people have lost their lives this year. That's 77 people murdered on the streets of London."
He then brought out representatives from Project Future and Bruce Grove Youth Space, before the entire crowd fell silent for one minute to reflect on the lives lost while the message "It's not your problem until it is" appeared on the giant screens.  This year, the festival teamed up with Project Future, Bruce Grove Youth Space and Haringey Council for £TimeToStop, a  campaign which highlights violence and gives a voice to the youth of London. Melvin Benn, the managing director of Festival Republic – the company that organises Wireless told Metro: "The violence that is threatening our city needs to be spoken about, and it's imperative that these killings stop. 'If any other activity had killed more than 70 young people in London this year, the reasons would be at the top of the government's agenda. 'That's why we're working together with Project Future, Bruce Grove Youth Space and Haringey."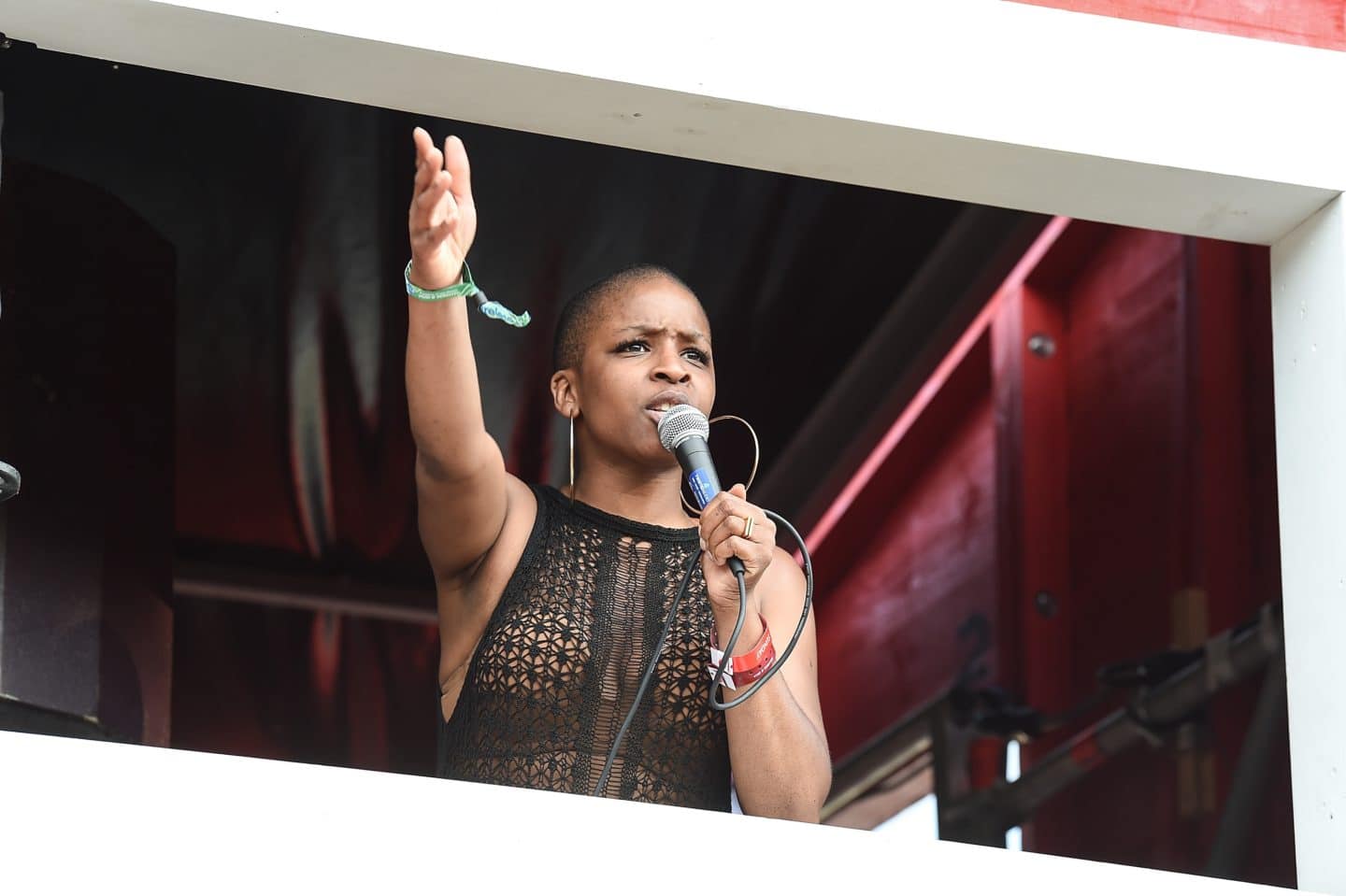 Following the backlash received after the original Wireless line-up of 37 acts  only included three women across its entire three-day weekend, the festival introduced an all-female stage which saw more than 25 women appear at the festival.
The stage was  fuelled by the Smirnoff's Equalising Music campaign (a global initiative addressing the gender imbalance in music) and saw the likes of Beats 1 radio presenter Julie Adenuga and Rinse FM DJ Emerald Rose keeping the party going across the weekend with DJ sets. And if social media footage is anything to go by, it quickly became hotspot within the festival. More of this next year please Wireless!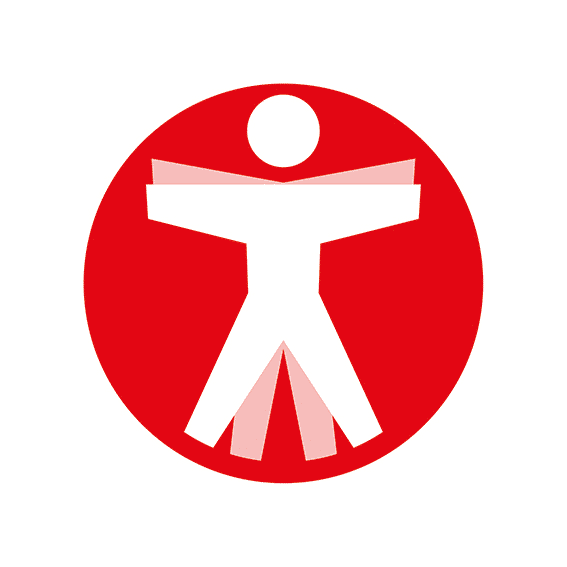 Join The Book of Man
Sign up to our daily newsletters to join the frontline of the revolution in masculinity.