'Man Up' Behaviour Costs The UK £2.9 Billion a Year
A new study called 'The Cost of the Man Box' has worked out the results of extreme 'Man Up' behaviour in monetary terms, as way to shed light on the need for men to be freed.
Promundo are an excellent non-profit organisation which works around the world to practically teach men and boys about gender equality and to promote caring, non-violent, responsible masculinities. Following their ground breaking 2017 report with Axe (Lynx to us Brits, or Lynx Africa to us Brits who grew up in the 90s), called 'The Man Box', which exposed a whole generation of men across Mexico, the US and the UK, who felt uncomfortable and alienated by old school masculinity (and which was a huge stimulus for the creation of The Book of Man), they are back with a new one. 'The Cost of The Man Box' is another bold and searing piece of insight which shows in economic terms how damaging 'Man Up' male behaviour can be. Many of us will recognise these male behaviours as what we've been taught is normal from a very young age. Many of us will also feel that these male behaviours we've been taught have been restrictive, uncomfortable and often harmful when we've experienced them in our own real lives. The aim of the report is to not damn men but to help us realise that we need to stop abiding by social conditioning and connect with our true selves if we are to get any true sense of happiness or fulfillment and…
Ah, why are we explaining it when we can get Promundo's Brian Heilman, the one of the authors of the report, to do it? Yes, let's do that…
Hi Brian, what's the background to this new "Cost of the Man Box" report? Are young men still buying into a certain myth about "being a man", and if so, why?
Our research has consistently shown that young men feel pressured to live up to restrictive "man up" expectations, and that these expectations cause real harm, for all of us. Promundo and Axe's previous study, The Man Box, found that about 2/3 or more of young men in the US, UK, and Mexico say they've been told that "a real man behaves a certain way." The same study confirmed that young men are still being told "being a man" means using violence to resolve conflicts, not seeking help when they need it, and not being their emotionally connected, authentic selves. These findings were so strong and so alarming that we wanted to dive deeper into the numbers, and to find a new way to emphasise their importance and effect on society. So we set out to estimate the economic costs of these harmful ideas about masculinity, something that had never really been done before.
What are the key findings of the new report?
Our main question was: if we were somehow able to remove all of young men's bullying, violence, sexual harassment, depression, suicide, binge drinking, and traffic accidents that result from rigid masculine stereotypes, how much might we save as a society? We calculated, not surprisingly, a very large price tag for harmful masculine norms: $15.7 billion each year in the US; $3.8 billion in the UK; and $1.4 billion in Mexico. Taken together, that's nearly $21 billion, a sum larger than the GDP of over 70 countries!
We were able to answer this question this using publicly available health and costing data alongside the original The Man Box study data. There's a lot of fancy math behind these calculations, all of which we've spelled out on the report's website. It's important to remember that we calculated the figures by looking at these six key categories alone and limited the scope to only to the lives of 18-30 year old men.
| | | | |
| --- | --- | --- | --- |
| Cost category | Mexico | United Kingdom | United States |
| Bullying and Violence | $670,000,000 | $2,877,100,000 | $576,800,000 |
| Sexual Harassment | $314,800,000 | $221,500,000 | $845,100,000 |
| Depression | $2,900,000 | $47,300,000 | $2,410,300,000 |
| Suicide | $79,200,000 | $290,400,000 | $4,422,500,000 |
| Binge Drinking | $160,600,000 | $96,800,000 | $181,090,000 |
| Traffic Accidents | $134,200,000 | $267,500,000 | $7,300,400,000 |
| Total | $1.4 billion | $3.8 billion | $15.7 billion |
Seeing the Man Box illustrated in cold hard cash is pretty striking – to have it quantified. What kind of effect do you hope the report will have?
We certainly don't want to suggest that cold hard cash is the only thing that has value in society; we know that the harms of rigid masculine norms and men's behaviours go far beyond just dollars and cents (and pounds and pesos). But by highlighting the negative economic implications of the Man Box, we hope to inspire increased social dialogue and policy change that can lead to significant transformations in our social norms about gender. We want to continue to broaden the growing conversation on the harms of rigid masculine stereotypes, and ultimately to dismantle society's restrictive definitions of what it means to be a man. And as part of Promundo's organisational mission, we are also dedicated to translating these findings into practical on-the-ground actions and initiatives that have long-term, sustainable impacts on the health and relationships of people of all genders. The bottom line is that when it comes to health, harmful masculine norms should be seen as a risk factor, and as something we can reduce and prevent.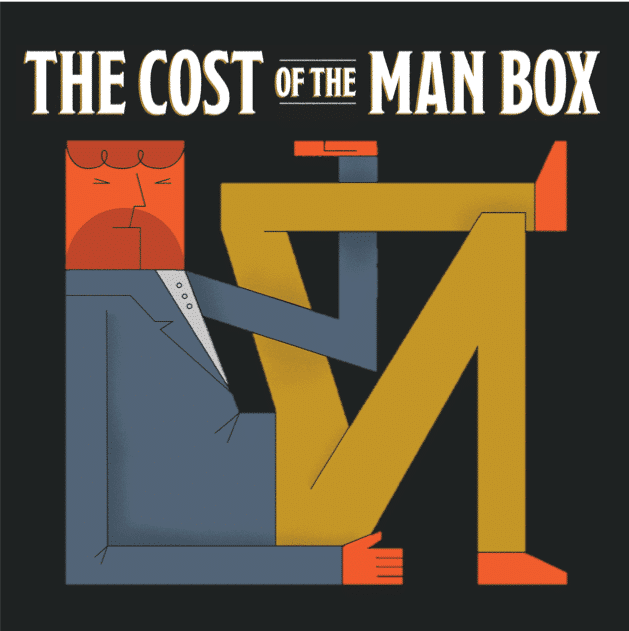 What are the links between serious health issues brought about by destructive behaviour, and certain aspects of masculinity? Have we been socialised towards having an early death?
The effects of the Man Box are severe, real, and troubling for young men and others in their lives. Our 2017 study showed that young men who hold the most rigid gender attitudes are: three to six times more likely to make unwanted sexual comments to women; about twice as likely to have had suicidal thoughts in the past two weeks; and two to three times as likely to have been responsible for traffic accidents recently; among other strong links. By and large, much of young men's gender socialisation is undeniably destructive, often with deadly consequences.
This is why we need to encourage men to open up and engage in an honest dialogue about the real issues they are facing and the consequences of these issues. We believe it is of utmost importance that men – and society – take this conversation much more seriously, including its economic and health consequences. But we also don't want to focus on men's lives to the exclusion of all others. The Man Box powerfully shapes the way that men interact with the world around them and their relationships with others. Men's violence, bullying, sexual harassment, and traffic accidents, among other harmful behaviours, affect people of all genders, backgrounds, and ages in society, often with disproportionate impact on women and girls and other marginalised gender identities. It is imperative to use this and other research to inform policies, programs, and broader social change to improve the safety and agency of women and girls and ultimately to help achieve Sustainable Development Goal #5 related to gender equality.
How big a task is this, to start undoing the stereotypes & expectations that men face? And whose responsibility is it? Individuals, brands, or who?
Gender-related stereotypes, restrictions, and instructions are all around all of us on a daily basis, truly starting even before we are born! As such, it will take a monumental, coordinated effort across levels of society to achieve transformative change in these areas. Our report identified at least five influential groups and levels of changes needed, calling for:
Parents and caregivers to challenge their own gender norms and to encourage all children to undertake critical thinking about gender equality and masculinity;
School systems and teachers to champion the inclusion – and transformation – of gender norms as a subject in school curricula;
Mass media to normalise the inclusion of diverse, respectful, and healthy depictions of men and masculinities;
Celebrities and role models of all kinds to live and model healthy masculinities; and
Legislators, public health departments, and education departments to support effective programs for young people of all sexual orientations and gender identities that encourage healthy masculinities and gender equality.
On the flip side to all this, how do you think the world can positively change if we can get men to stop thinking in rigid terms about what a man should be?
In public speaking engagements lately I often conclude with a vision of what the opposite of the Man Box might look like: what set of character traits, affirmations, and consequences do we want to bring into fuller realisation in the world? It's so important to put forward an aspirational vision in addition to calling out the harms of the current gender order. And I owe a lot of this vision to my friend and frequent co-presenter Brett Goldberg, the founder and editor of the website The Bridges We Burn. In place of the tenets of the Man Box, this aspirational set of characteristics would include care, empathy, emotional intelligence, connectedness, authenticity, collaboration, dedication to a cause, and comfort in being oneself. In order to foster these characteristics, we have to do away with assertions like "be a man" or "man up" and instead affirm one another with language like, "you matter," "I support you," "you are loved," and "I appreciate you." I have no doubt that the world resulting from this aspirational gender order would no longer link with costly harms, but rather link with healthy people and families, emotionally authentic relationships, nonviolence, and individual agency. Don't you want to live in this world with me, Martin?
I do, Brian! Identity is so wrapped up in where you're from, where you work, parents, peers – how can men begin to get a handle on their true selves?
It's so important to emphasise that these stereotypes and restrictions don't just pop into individual men's heads out of nowhere. They're called social norms for a reason: they're social, not individual! And because these norms are social, they reflect all the flaws and injustices of our societies: the tendency to place power and resources in the hands of the few and disadvantage the many; ongoing legacies of colonialism and racism; a willingness to degrade and destroy the environment for profit – these and other defining elements of our human society are also tied up with and propagated by patriarchal gender norms. And just like society at large, the way that any individual man experiences gender norms will also be shaped by his relative levels of power and privilege; certainly some of the most prominent, wealthy, powerful men in our societies might find that patriarchy has served them quite well. So we need to recognise the Man Box as something that reflects and sustains many societal injustices, and also something that affects men and women differently based on their place in society.
But our contention, based on decades of evidence, remains that all genders, men included, stand to benefit from the rejection of restrictive, patriarchal social norms. A less oppressive, less discriminatory, less destructive world is possible, and transforming gender norms is an essential step in bringing this world into reality. Those of us who identify as men need to recognise that across history, in many ways, we have enjoyed unearned and unjust privileges from the patriarchal order, even as these rigid masculine norms also link with harmful and destructive behaviours in our own lives. Against this backdrop, it is essential that we step up in radical, authentic ways to bring about a better reality for ourselves and for everyone around us.
How can each of us start to do this, to embrace and model new masculinities? We can start by seeking out whatever brings us a sense of emotional connectedness and authenticity, modelling caring and empathetic behaviours in all our relationships, surrounding ourselves with friends of all genders who will support our positive vision for our lives and the world, and following the lead of elders and mentors who have already realised some fraction of this authenticity in their own lives. And remember – it's okay to ask for help! You don't have to do it all on your own.
Thanks so much to Brian and his team. Follow Promundo on Twitter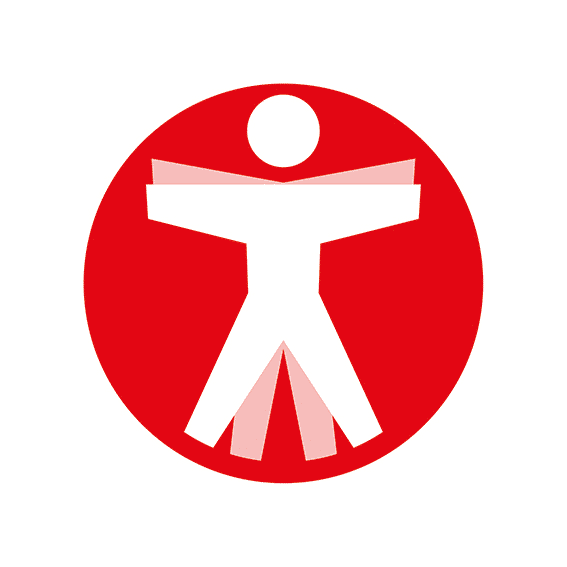 Join The Book of Man
Sign up to our daily newsletters to join the frontline of the revolution in masculinity.