10 ways World Mental Health Day ruled
It brought a tear to our eye to see how huge World Mental Health Day was yesterday. Here are just a few highlights from it....
Yesterday's World Mental Health Day felt noisy, it felt strong, it felt like the world was getting out and the message was getting across at last: mental health problems are real, and people who have them need support.
There were so many inspiring personal stories, so many great campaigns, and videos, too many to cover actually, but here is our pick of the highlights.
1) The Minister for Suicide Prevention
What we all want is some real practical action being taken on the issue of mental health, and there have been calls for A Minister For Suicide Prevention for some time now.
It all started with Matthew Smith, who lost his brother Dan to suicide and wanted to take action to provide more help to young people. Working with the Campaign Against Living Miserably (CALM), Matthew started a petition calling for the appointment of a Minister for Suicide Prevention. The petition received over 400,000 signatures in just a few months. And remarkably, it worked:
Yesterday the government announced that Health Minister Jackie Doyle-Price will be put into a new role as the Minister for Suicide Prevention. 4500 people take their own lives every year in this country, and the government pledged to give more support in schools with new mental health support teams and also pledged £1.8m to the Samaritans to help fund its free helpline.
This is such a huge result for war on suicide. Here's Matthew responding to the news:
Matthew lost his brother to suicide aged 10.

Now, with the support of almost 400,000 signers, he's made the government make a huge change!#WorldMentalHealthDay #WorldMentalHealthDay2018 #WMHD18 @theCALMzone pic.twitter.com/gQ3wmS4rdB

— Change.org UK (@UKChange) October 10, 2018
And Simon Gunning, the CEO of CALM:
Matthew Smith with CALM CEO @SimonGunning on @thismorning sofa talking about the huge win of a new suicide prevention minister #WMHD2018 #StandAgainstSuicide pic.twitter.com/xJeP4yB8li

— CALM (@theCALMzone) October 10, 2018
2) Save Our Students
Mental Health campaigner Ben West was doing some fantastic work yesterday. In January this year he lost his 15 year old younger brother Dan to suicide, and has since turned his attention to working towards change. In particular he has a petition up on Change.org in which he's calling for Mental Health First Aid to be a compulsory part of teacher training. The stats backing up this urgency are:
Over 200 schoolchildren are lost to suicide every year
The rates of depression and anxiety in young people have increased by 70% in the last 25 years.
To promote this Ben yesterday was asking people to post a picture of themselves with a #SaveOurStudents message, see below. Ben's doing great work out there…
3) "I'm fine."
Such a good video by Time To Change, highlighting in an amusing but effective way the way men deal with shit on their own, and why it's important as a friend to #AskTwice.
Sometimes we say we're fine, when we're not.

But, with 1 in 4 people experiencing a mental health problem each year, if a mate says they're fine, they might not be.

To really find out, #AskTwice. pic.twitter.com/oOcLP4zdQj

— Time to Change (@TimetoChange) October 1, 2018
5) Robin Williams
This post with a tear-jerking quote from Robin Williams really hit a nerve. The actor was sadly lost to suicide in 2014.
"I think the saddest people always try their hardest to make people happy because they know what it's like to feel absolutely worthless and they don't want anyone else to feel like that" – Robin Williams#WorldMentalHealthDay2018 pic.twitter.com/VjyVcb3dgo

— Rachel (@RachelEFC9) October 8, 2018
7) Fuck off Piers Morgan
Jonny Benjamin MBE said the above in a much more articulate way in our favourite takedown of Piers' obtuse tweets:
Would you say that someone struggling with a physical illness like diabetes or cancer was showing physical weakness @piersmorgan No of course you wouldn't!!! Because it's an illness. Just like mental illness is an illness of the brain! And it needs to be treated with compassion. pic.twitter.com/QLWj6d6dAv

— Jonny Benjamin MBE (@MrJonnyBenjamin) October 10, 2018
8) #HelloYellow
Young Minds had great success with their #HelloYellow campaign in schools and online to show young people are not alone with their mental health. They were also putting out some remarkable personal blogs from people who have struggled with issues. Now support their new petition:
Hundreds of thousands of people tweeted about #WorldMentalHealthDay. Now let's turn that awareness into action.

We've launched a petition to make sure that every young person who reaches out gets the mental health support they need.

Sign our petition: https://t.co/6wbavztWn1 pic.twitter.com/7XcfMG598P

— YoungMinds (@YoungMindsUK) October 11, 2018
10) You
So many people involved themselves in the day sharing and posting and talking, and it all matters, it all counts. This is a long journey towards ending the stigma but days like yesterday bring that a step closer. We stand with you.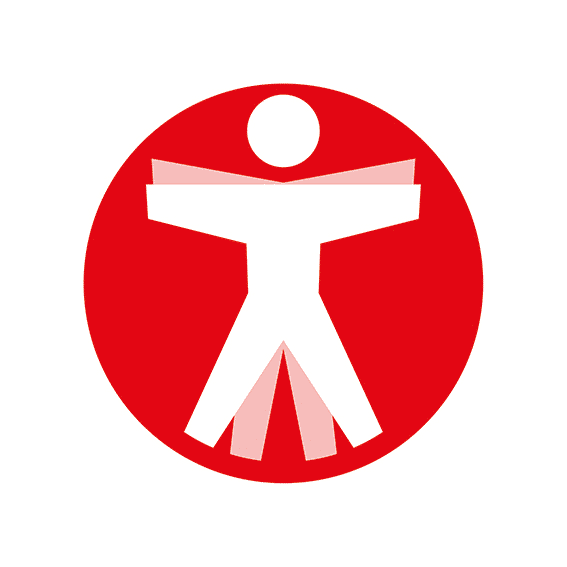 Join The Book of Man
Sign up to our daily newsletters to join the frontline of the revolution in masculinity.