Inside #IAMWHOLE, the inspiring mental health campaign
As #IAMWHOLE team up with BrewDog for a new alcohol-free beer, we speak to the campaign's co-founder Matt Campion.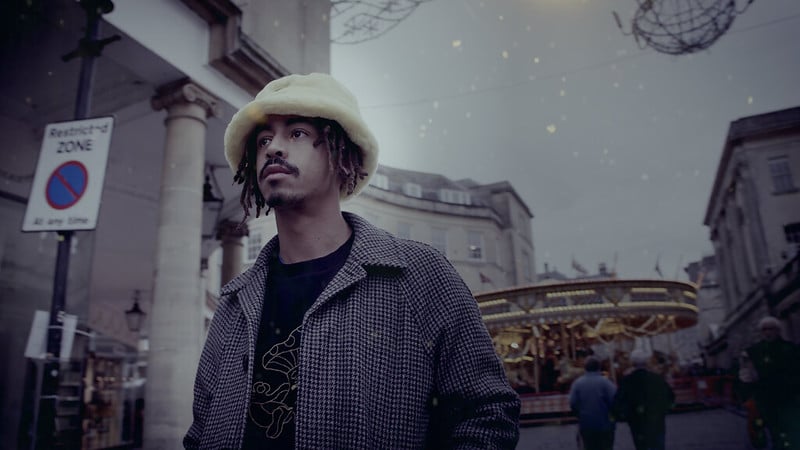 #IAMWHOLE are one of our favourite mental health campaigns, one which since 2016 has always had a knack of appealing to vulnerable young people and creating memorable platforms for mental health awareness, from music festivals to podcasts. Founded by Jordan Stephens and Matt Campion, the campaign is now embarking on a new project this January: a collaboration with BrewDog in which they have created a new alcohol-free beer called SAD AF. It aims to raise attention to Seasonal Affective Disorder, with an emphasis on encouraging men to talk about their problems – check out this video featuring Jordan's brilliant poem about the issue, with guest appearances from the likes of Jason Fox, Danny Dyer and John Simm.
We caught up with Matt Campion to find out more about the video and his personal story of #IAMWHOLE…
On Founding #IAMWHOLE
My day job is producing, and running a production company for shows including Trigger Happy TV. Harley and Jordan from Rizzle Kicks messaged us saying they would love to do a Trigger Happy collaboration music video. I ended up directing what was the very last music video for Rizzle Kicks, and I got to know Jordan through that. They split because of their mental health – Harley was in a really bad place and just could not perform and Jordan was equally in a difficult space. Jordan sent me some music for us to use in Trigger Happy TV from an album he'd written that was really different. The song was called Whole – I don't think he realised it at the time, but it was is all about him spiralling into depression. At that time NHS approached me to launch a mental health awareness campaign in Brighton and Hove, which was to change the stigma surrounding mental health in young people. Usually they'd just make pamphlets and put them in GP surgeries, but I asked Jordan and he said no kid is ever going to pick up a pamphlet and think about the stigma when it comes to mental health. I put two and two together and said we should do a music video for the NHS. Jordan is great. If you watch the in this campaign film, and all of the stuff we've done, the authenticity, that Jordan has is just so brilliant. That's why that's why we've done so well, because he's just so real, and he feels it.
On the circle
I realised we needed a brand symbol for the NHS campaign. The night before the pitch, I was listening to the song over and over again. I woke up at 6.30 the next morning and said I'd had a dream about drawing a circle on a hand – I messaged Jordan straightaway and said, 'Draw a circle in your hand and send me a photograph.' And he was like, 'That's so weird, I've just been to an exhibition with this artist that was doing artwork through all these circles, I was really thinking about circles.' The circle is a symbol of cyclical things, that things will change, things will work, things can improve, you can get better. In Japan, Enzo artists draw circles every day, and then they look at it, seeing it as a reflection of their mood – it's a mental health thing, which I think is quite cool.
We produced the video and launched it, and managed to get some really big names like James Corden, and Liam Gallagher, to support the campaign. And we actually did a launch on the i360 in Brighton, which is round, and even when we did the gig at the Roundhouse, it's all links back to this symbolism.
On his personal journey
When we launched it, and then we reached 120 million people in one day, and it went onto the agenda of the Houses of Parliament. It was probably the most exciting day of my career, watching this thing absolutely set fire. But then my personal journey started a few weeks before that – the day of the press launch, I had my very first panic attack, which was really odd. I'd never had one before. I went to hospital via an ambulance because I thought it was a heart attack, it's horrendously scary. With the adrenaline that pumps through your body you literally feel like you're gonna die. It's very difficult to stop. And then for three and a half years, the panic attacks happened regularly. I was not in a good place.
But it turned out that I had started to understand myself. What I'd done by creating #IAMWHOLE with Jordan, had released childhood trauma. My dad had really bad mental health – he's great now, but he really struggled when we were younger and attempted to take his life three times. I found him each time, from the age of 10. I kind of buried all that stuff – and by doing #IAMWHOLE, I was creatively trying to find what my relationship with mental health was. I was thinking about it again. I ended up working through that.
On the work of #IAMWHOLE
Jordan and I absolutely, we're so passionate about this thing. He's been through years of therapy and he's in a great space now. We've both had slightly different journeys, but we've come out the other side and we're just really passionate about making some change. Since we launched, we've done some incredible projects. We put on Music 4 Mental Health at the Roundhouse which had an incredible lineup of artists. A couple of years back we did we launched Digital Detox with Lush, which went huge. I mean, that that had an audience of 4.6 billion over 50 countries – we even managed to get Piccadilly Circus to switch off for the fourth time in its history. We were on the front of every Lush store across the world. In Southeast Asia, Japan and South Korea, these countries where it's a really shameful thing, there'd never been a mental health campaign ever. It's just amazing to see that this thing that we've created has spread. There must be hundreds of thousands of people that have posted with the with the circle and written their own personal things.
We launched in 2016, and I think we were one of the in this new era of campaigning. We've always had charities like CALM, and Samaritans, and Mind but in terms of people starting to really talk openly, I think we were in the first wave with the Royals. It's about changing the story and changing the stats. What we want to do is get to people when they're younger. Because I think societal shift is the thing that's going to really make a difference. And this is the first time we've ever tackled men – our audience is massively female, but the suicide rate is massively male. I really feel like we need to do something for men. The way men are, in evolution terms, I do think that's hard to change. It might take hundreds of years, but we got to start somewhere.
On the new collaboration
I decided I did a TED talk on my journey and my panic attacks and my dad. I watched it back, and I was now on stage saying to everybody, 'You've got to self care, you got to look after yourself, get some sleep, and all this stuff.' But I looked at myself and just went oh my god, you look like shit. I was weightier and looked tired. I hadn't had a panic attack for a few months, but I still wasn't right. That was in October, and that Christmas, I decided I was going to take a year off the booze and take some time to calm down. Then the pandemic hit, and that made it easier. A lot of people were drinking in a lockdown but if you weren't, it was easier because there's less distractions. A year off the booze was brilliant and really helped me reset and have a think really good think about my relationship with alcohol. I started drinking Brewdog AF beers, and realised they're becoming very popular. Yeah, it was like, hang on, there's something going on here. BrewDog stood out on the shelf, with the packaging, I just thought to myself, this is an absolute advertising window for men. I thought an alcohol free beer is responsible way of getting men to engage with something. It took me eight months, and I had a 20 minute window to pitch the campaign to James the owner, but he loved it. We always had the idea that dry January would be the right time to launch, but this partnership is going to be ongoing. It's going to be a permanent brand of beer and 100% of the profits are going to go towards we've set up a fund to which will fund one of the biggest pieces of research into men's mental health UK.
Follow #IAMWHOLE on Instagram: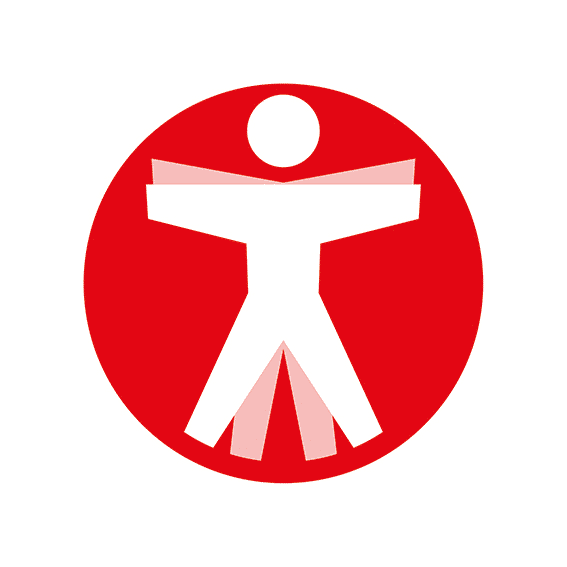 Join The Book of Man
Sign up to our daily newsletters to join the frontline of the revolution in masculinity.