Roman Kemp writes about the importance of escaping city life, and how it can be a crucial means to asking the big questions to mates in need...
Broadcaster and presenter Roman Kemp joined The Book of Man, H&M and Campaign Against Living Miserably for the 'Explore Your Nature' campaign, in which a group of men who'd never met before were taken on a day of outdoor experiences by Roman along with the other mentors Hussain Manawer, Mark Ormrod MBE, and Dwayne Fields. Here Roman writes about his outdoor experiences and emphasises the importance of connecting with your friends in such environments…
My favourite experiences outside when I was a kid were often the simplest: Playing football with my mates until it was time to go inside, or camping with a group of friends and families from my school – and to be honest it was difficult to adjust. Like so many other kids from the city, I just didn't like being away from London. I was used to the tubes and the buses and the general convenience of city life, so going out into the sticks was a bit odd for me.
As I've grown older however, I've seen how getting back to nature can have such a positive impact on mental health, especially if you live somewhere like London. It is a constant treadmill, you're non-stop and being able to get outside is so important. You can then see what life really is. It's nice just to breathe in real fresh air and hear silence for a little bit because sometimes that's the best place to be able to think. It can be from those thoughts that you can get some real perspective.
I was lucky enough to do I'm A Celebrity Get Me Out Of Here, which was 5 weeks living outside and it was genuinely the happiest I've ever been in my life. It was just sensory bliss! In the jungle there's no real distractions, you're just listening to natural sounds that, as humans, we are built to listen to and it was amazing. You really feel connected. People can get caught up in the show and think of the money or who you're impressing, but being able to get out there and be reminded that this is a planet we're sharing with other species, was really nice.
I do think city life contributes massively to the mental health problems suffered by a lot of young men today. One of the big problems is that men often don't believe that they're suffering at all. Suicide can be seen as something that has to be done because they aren't where they feel they should be in life: they don't have the job they should have or the partner they should have, all of these outside expectations. It's hideous and it's non-stop, especially in a city like London where we're constantly pressured to think about what the next achievement is. What we don't do enough of, is looking at the achievements we've already made. That's where perspective comes in. Nature can help bring that. If you give yourself some time to get out there and really think about things, you'll end up giving yourself a pat on the back and saying, 'I've done a lot! Look at where I am'.
We've unfortunately been through two pandemics recently, one of which being the actual pandemic and the other being a mental health crisis so it's great for a brand like H&M to be involved in helping to address that and bring it into focus. Given that there are so many businesses who now have employees that are now going back into the office, they'll have to learn quickly that they need to take care of their workforces. And here we have a massive business like H&M leading the way in bringing these issues to the forefront of the high street –  and with their new sport hiking range alone, they're doing it with style! The all-natural colours are wicked, and the clothes are great for getting out there and doing some exploring.
For me, initiatives like 'Explore Your Nature' are so valuable because they offer the opportunity to talk and to understand that we're a lot simpler than we think we are. Sometimes guys can think that they're very misunderstood or that they're too complicated. It's easy to feel overwhelmed with everything we've got going on. The reality is, we're all going through different things but if you come together and chat about them, sometimes they can feel trivial. Understanding that other people are going through similar things to you, along with getting outdoors and away from the noise, can make a huge difference to your mood.
It's worth noting that engaging in any kind of activity really helps men to open up. I had a friend who was going through a lot of mental distress and I knew that the only time I'd be able to chat to him about it was when he was driving. It was really odd, but I knew that I could bring up those big questions that I wanted to ask him whilst he was driving because he was engaged with something. It felt a bit more indirect, maybe less confrontational. I was sat to his side so he didn't have to look me in the eye and we probably had the most important chat we've ever had. In that sense, guys are built a little bit different – it's a bravado thing and it takes time to get over. If that first conversation happens without looking at each other, it's still a conversation and you're still making headway. Now, me and him have face-to-face conversations about everything; it's just about how you initially broach the topic.
Whatever you do, it's so important not to shy away from those big conversations. You have to step up as a friend and that's something that I'll feel like I never did with my friend Joe Lyons, who I spoke about in the documentary 'Our Silent Emergency;. I had no idea that he was struggling and that's what makes this so scary.
Even if you're pretty sure all your mates are happy, always be there asking those big questions. We always ask 'How are you?' or 'Are you OK?'. Don't glaze over that! Really hammer that home and be confident that you can walk away from a conversation with your mate and know that they are okay in their head. If you're struggling yourself, know that there's always a way out and that suicide is never an option. The pain you might be feeling doesn't disappear, it's just transferred to those that love you. I've been in that state of mind and your brain goes completely blank and you just need out. You're at the end of the party – 'that's it, I'm leaving'. It's in those moments that you pray for some flash of light that can remind you of all the great things in life. If you can ask your mates to check in on you every now and then, it never needs to get to that point. You just need to choose one close friend and say 'Hey man, just look out for me a little bit. I'm struggling a little bit'. You don't have to go into detail – that will be enough and that friend will be there for you.
Find out more about H&M's new menswear sport hiking range here. 10% of proceeds are being donated to Campaign Against Living Miserably.
Follow Roman on Instagram: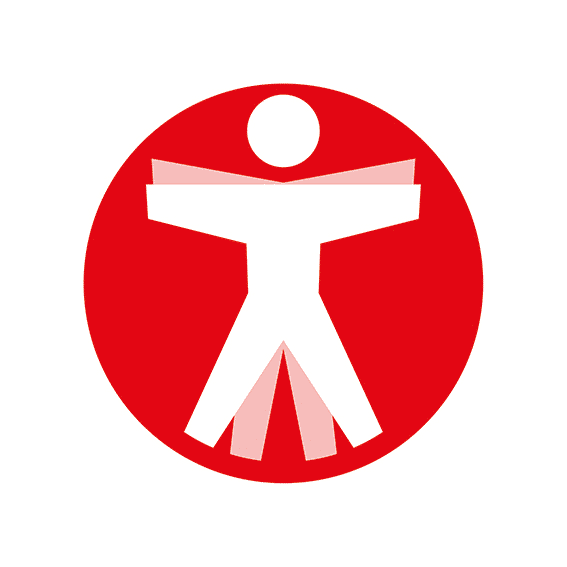 Join The Book of Man
Sign up to our daily newsletters to join the frontline of the revolution in masculinity.