Needle Nightmares: Long Term Fears About Steroids
Now needle bins are a fixture at gyms around the country, steroid use is officially overground. But what are the long-term issues? And what does it say about modern man's self image? Cristian Angeloni reports.
The latest must-have piece of equipment in the gym? A needle bin.
In every device, advertisement, magazine and social media platform, men are bombarded with expectations and judgements of their bodies. Women have had it for decades, but now it's men's time to feel society's pressure to look, behave and  appear a certain way. This aiming for the impossible is not only putting men's minds at a never-seen-before risk — with the highest percentage of depression and suicide cases ever recorded in the male population — but it's pushing their bodies to the limit too.
Gyms in the UK have been one of the fastest growing business in the last few years, and keep on expanding. Pure Gym has opened its 200th venue last March and has seen a 24% (£198m) increase in their revenue for 2017. Similarly, Snap Fitness UK is looking to add 34 more sites to its 44 already existing gyms by the end of 2018.
This crave for fitness and a ripped-body aesthetics is pushing men towards less conventional ways to look (rather than be) fit.
According to the latest National Steroids Survey, almost one million men (around 3% of the population) are using muscle enhancing dugs — like anabolic steroids — to achieve a "fit look". That's 1 in every 31 men currently using anabolic steroids, especially after the increasing availability of this type of drug.
In a study conducted by the Public Health Institute, among 684 participants, 56% admitted to taking steroids for aesthetic reasons, while 45% took them for non-competitive body building.
Short term gains, long term illness
Mike Mullet runs a needle-exchange clinic for steroid users in Newport, South Wales and recently told the BBC he's worried, "In 20 years' time, maybe less, GPs will see an increase in the number of 40 and 50-year-old guys, with a 20-year history of using steroids, with liver, thyroid, and kidney problems, or heart conditions. But they won't approach their GP until they're symptomatic, by then the treatment is going to be much more expensive and much less likely to be effective."
According to the NHS, anabolic steroids misuse entails a wide range of health risks varying from hair loss, infertility and impotence to organ damage and cancer. The organs most at risk are kidneys and liver since the consumption of steroids mimics the work these organs do after a night of heavy drinking. But, when under steroids, kidneys and liver are constantly processing the drug.
Anabolic steroids are classified as a class C drug under the Misuse of Drugs Act 1971 — which means they are among the least harmful type of drugs. Personal use is not illegal and they can be imported and exported for that reason, but the manufacture and possession of steroids for distribution purposes can lead to a 14 years prison sentence and/or a heavy fine.
Gyms have started placing needle bins in locker rooms
The phenomenon is becoming so widespread that some gyms have started placing needle bins in locker rooms to dispose of the great amount of needles used for steroid injections.
The health hazards concerned with anabolic steroids are even higher if they are injected, as sharing needles could lead to hepatitis B and C infection and HIV transmission. Several of the people involved n the PHI study confessed to buying steroids from their friends who also perform the injection, and were not aware if a clean and sterile needle was used for each injection.
Rise of the Needle
Anabolic steroids were first manufactured in the 1930s. They are essentially synthetic testosterones that, when taken, simulate the effects of going through puberty. Steroids were originally created to stimulate bone growth, appetite, puberty and muscle growth. But in the 1950s the use of anabolic steroids started spreading through the professional weightlifting arena, and by the 1960s they were widely used in several other section of athletics, leading to an Olympic ban of the substance.
Last May, while sentencing a gang of 16 in North Wales which illegally imported £2 million-worth of steroids from Asia, Judge Huw Rees said: "It is a hallmark of this case that it involves […] people who have been tempted to make a greedy profit without thought for the consequences they were imposing on others."
Public Health Wales (PHW) has also found out that — for those looking to import their steroid supply — one-third of the anabolic drug tested did not contain the ingredients it claimed to have, which could put users' health even more at risk.
Josie Smith, of PHW, said to RT that this widespread national worry needs to be addressed and health professionals need to provide "credible sources of information and advice and non-stigmatising healthcare."
The pressure to have a year-long beach ready body is making men do all it takes, no matter what's at stake. Our society has made it clear time and time again that the way we look trumps the way we feel, and the way we think. It is time for men to shake off this '1984' dystopian-like pressure, and start training and treating their mental health in the same way: with balance, and the upmost respect and consideration.
Read our story on the outbreak of Viagra use among young men.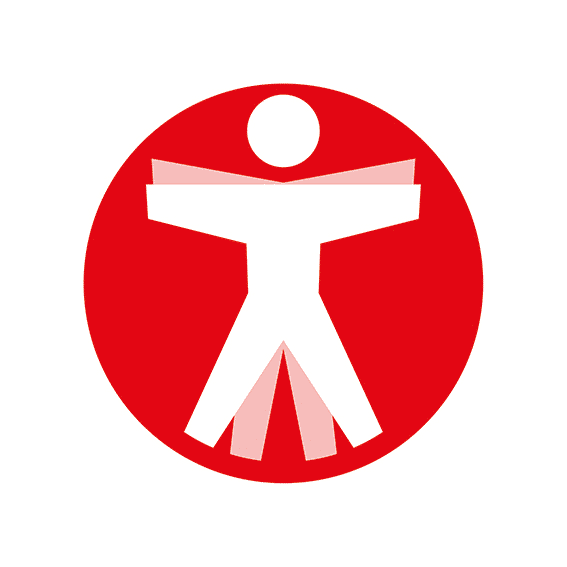 Join The Book of Man
Sign up to our daily newsletters to join the frontline of the revolution in masculinity.