Plus size model Ben James writes about body positivity as part of the Own Your Future project by H&M and The Book of Man.
The Own Your Future project has been set up to give young men the tools and platform to progress in a tough post-pandemic world. The Book of Man and H&M surveyed people who were struggling with issues around life and work and recruited six people who would particularly benefit from a series of positive interventions; new outfits from H&M with a photoshoot, internships with The Book of Man, and mentoring sessions with top role models, including plus size model and body positivity campaigner Ben James. As an extension of his session, here Ben writes navigating the digital world and learning to love your own shape…
In a modern lockdown world, where most of us have spent the last 14 months almost entirely alone, we've had little choice but to take to social media for our daily dose of  human interaction.
Over the lockdown period the average person spent the majority of their time glued to a mobile device in some fashion, mostly on social media, where an image-led culture rules as paramount in pursuit of the perfect body, which when paired with the ever addictive scroll, can often distort a user's vision of what their bodies should look like. 
Now, for the average adult who's been around the block a bit, we get the craic and understand that what we're looking at isn't real life but what about our boys? What about our teenagers and young adults? Without a "real world" to compare to, where are they learning life skills from and what are they being told is important?
As a panellist for a recent project with the Book of Man and H&M I was given the chance to sit and talk with a group of young men, the theme of the panel was "Confidence" & the boys' questions were along the lines of: 
"How do you deal with feelings of envy or jealousy? Particularly when it comes to appearance."
"What's the best way to improve the way you feel about yourself when you look in the mirror?"
"How do you avoid putting yourself under pressure to meet certain standards?"
What became apparent, fast, was that in this group, looks matter, I mean really matter.
If it's not about feeling too big, it's about feeling too small, too tall, too short, not strong enough, not fit enough, not "enough" 
The list goes on and on. 
But why? Why are younger men becoming increasingly insecure in these areas? 
Let's take a look at life currently, the places where men typically spend their time (where they learn a lot about themselves & life in general). Pubs, clubs, pitches, offices, classrooms, gyms, classes, studios, all gone – for now at least anyway. 
So there is no opportunity for like minded people, at a similar point in life to spend time together, no opportunity for real life people to learn from each other & no opportunity to figure out what really matters. 
It's said that "comparison is the thief of joy" but let's face it, we all do it & often it can actually be a good driving force in society, to outperform, out achieve, outdo one another can yield really positive things. 
The trouble is, is that with social media, we have 18 year olds comparing themselves to 32 year olds, they're being told "how to get abs, get rich, get the girl you want, get the dream job, dream life, build passive income streams, build multiple income streams, become an alpha." 
Essentially, the digital popularity contest of likes & comments is framing the minds of  our young boys on what's important at an age when – quite frankly – none of that matters.
The most successful performing content, the content which yields the biggest engagement is also often that which triggers insecurities in men. The heavily sculpted physiques & wildly affluent people on their screen represent what they feel they need to attain in order to be successful. Without the distraction of "the real world" to interrupt that content, our boys are slowly beginning to believe that achieving these visuals is the only way to be regarded as successful.
Social media used to be a distraction from the real world, an hour a day a person would see what their friends are up to, catch up with celeb goss, indulge in someone else's lifestyle before going back to "normal" but in this modern day, the real world is a distraction from social media & this hyper-perfect lifestyle is expected to be the norm. 
How do we combat this? 
Learn to contextualise & value your looks to the healthy proportions
It's vital that we understand the true value of looks. On social media, looks may get you a like, comment, share, whatever, but the second that phone goes down, then what? We need to build something more meaningful than abs, something of real worth; character, confidence, intelligence, kindness, all things which can only come from within. 
Arm yourself with the right resources & factual information
It's great to have role models & great to have people we look up to, but be aware that what we know about the people we choose to follow online is only what they want us to see. It's easy to believe that social media is the only source of information out there but always remember that there are other, more objective sources that you can rely on for vital information. 
Calm your comparison 
While we naturally compare ourselves to one another, we can only truly compare ourselves, to ourselves. All of us are unique, we're all made different, think different & endure different experiences in life, all of these factors shape us to be who we are in the present. It is significantly healthier to invest your energy in yourself; you should never feel pressured to believe that you can't be happy in your own skin or in who you are. 
What we soon realise is, looks will only get you as far as a few likes on social media and it's important that we remind each other of this more often. 
Ultimately, it's important to remember you are significantly more than your physique. Your character, the way you treat others, your own happiness, these are the things that will bring more fulfilment to your life and to those around you, infinitely more so than the shape of your body ever will.
Follow Ben on Instagram: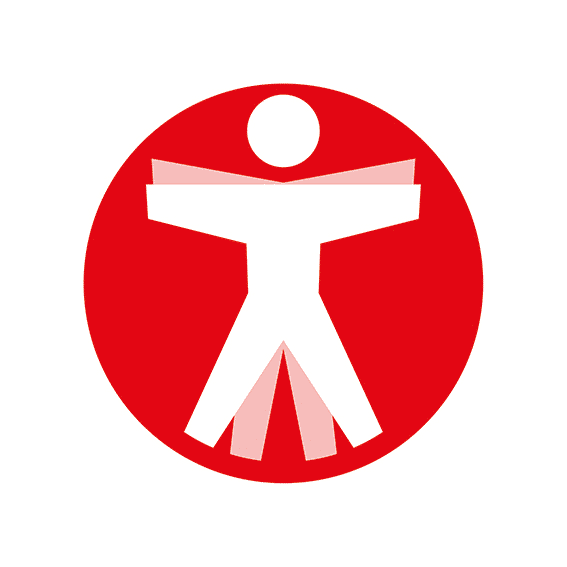 Join The Book of Man
Sign up to our daily newsletters to join the frontline of the revolution in masculinity.