The Entrepreneur Uniting Mental Health & Outdoors Style
Oscar Boatfield, co-owner and founder of BearMade, writes about how dealing with mental health problems helped spark his interest in an outdoor brand...
Getting out into nature has always been a key component of how I manage my mental well-being. One of my earliest fondest memories was fishing in the beautiful rivers in the Dales, the Wharfe and the Nidd. It was a place I could unwind and really be present in the moment without external natter. It's the main reason we moved to the Yorkshire Dales. We have found that whilst being surrounded by nature is great, being in nature with purpose is much more immersive and powerful in bolstering mental well-being. That purpose could be as simple as noting all the different types of birds you see on a walk. For me, this immersion will often include taking photos, fly fishing, and off-road cycling. These activities provide a level of concentration that gives my mind the time to rest and heal.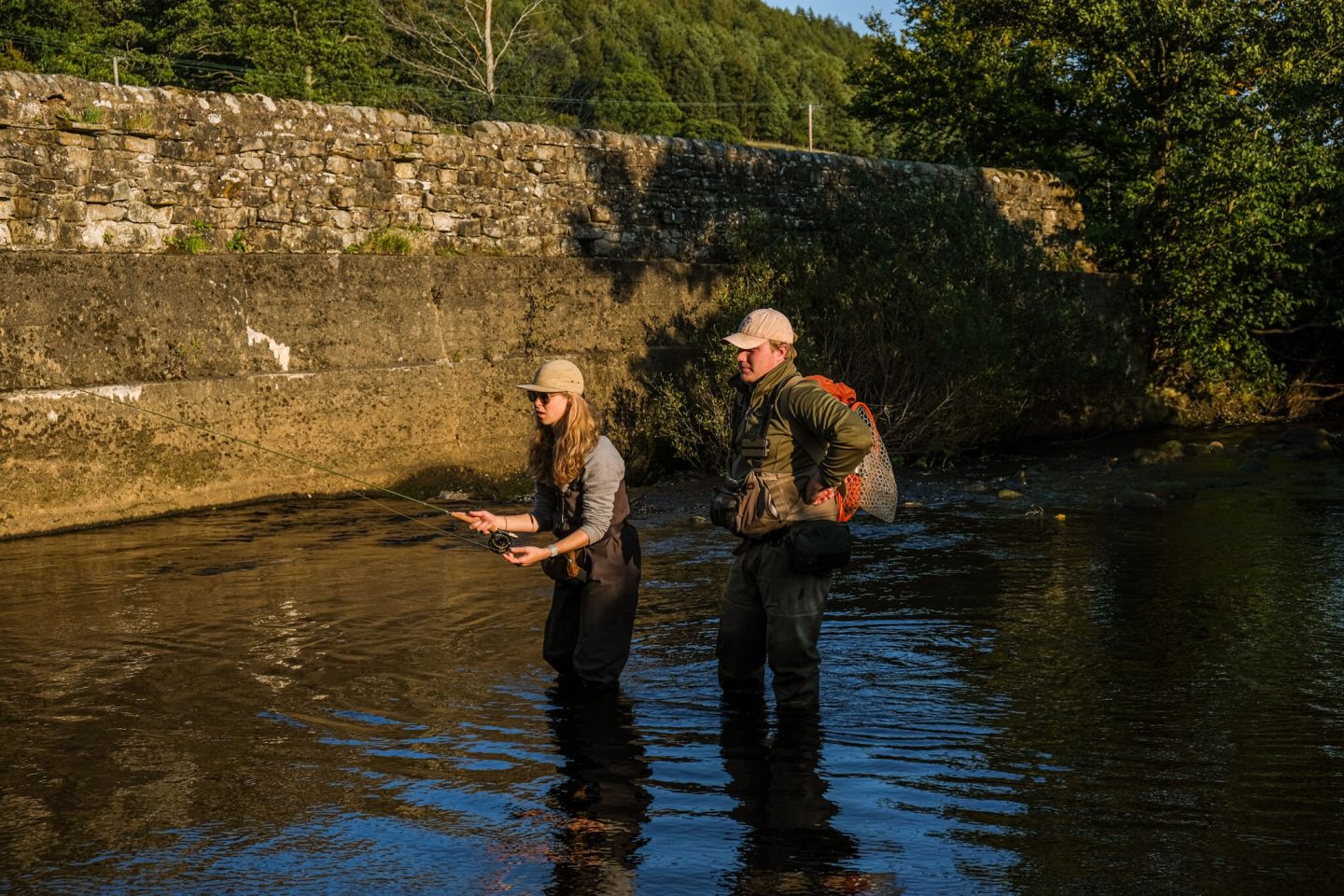 We previously lived in a really flat part of the country and really noted that our mental wellbeing suffered for it. Whilst we were starting BearMade, I was actually having a particularly hard time, I was having a bit of a breakdown really. There were a number of days when Nell had to come home from work early to pick me up off the kitchen floor, I would lie there with the dogs crying quite a lot. I was binge eating and really struggling with even the simplest of tasks. We decided we both needed a big lifestyle change so moved to the Dales with a joint purpose to become more active and in tune with the outdoors. It has dramatically improved my mental health.
We started the business as a way to run mental health workshops, and the bags came next. We realised that there was a lack of access to the outdoors for a lot of people and wanted to use our resources to make a positive change. We use a significant portion of our profits to run workshops helping people get outdoors. We really want to introduce people to things that they might otherwise not do and inspire them to explore more. With the hope that getting outdoors in nature helps bolster their well-being.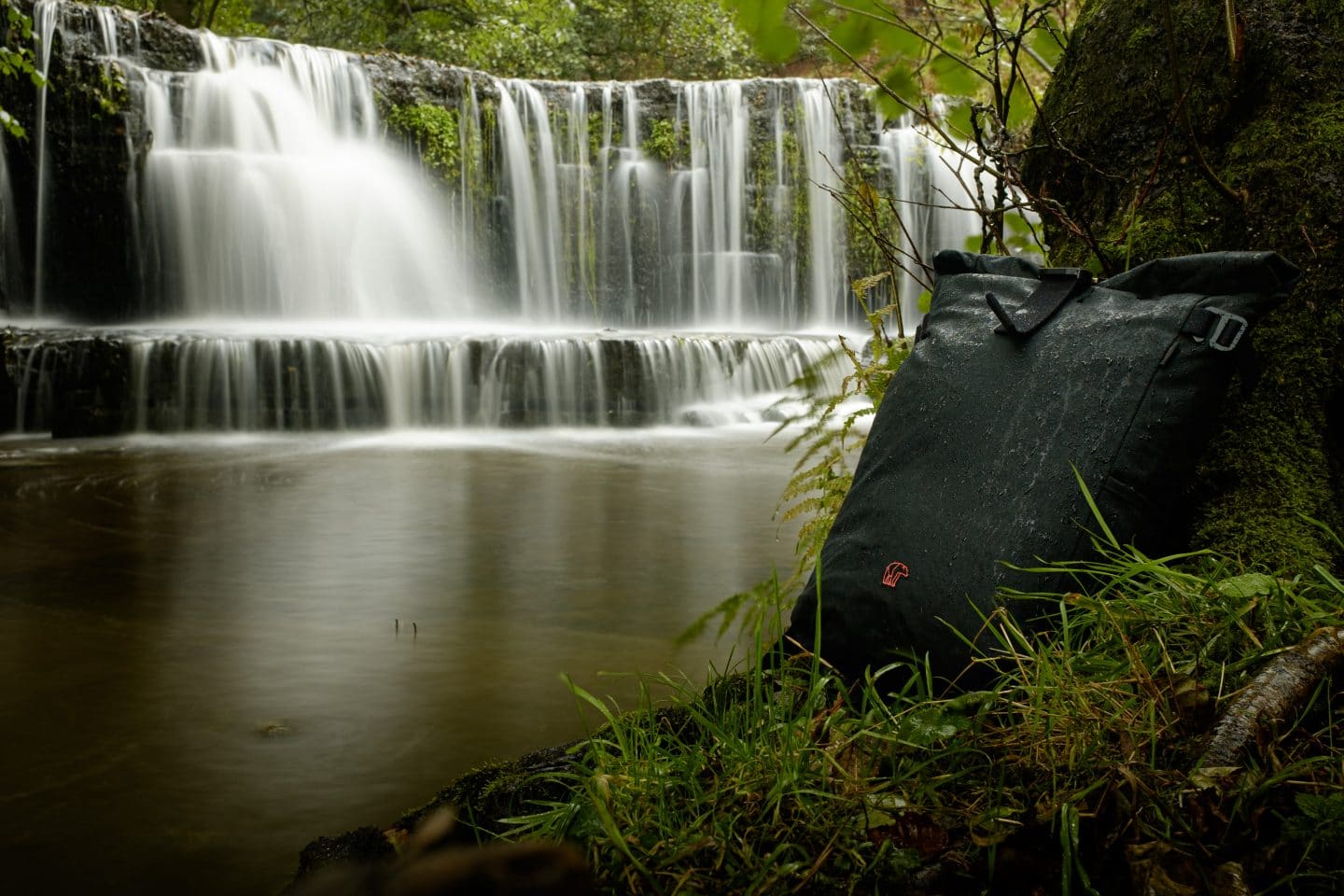 We ran our first workshop last week where we immersed teachers into local wild spaces. We taught them how to encourage students to get outdoors and how it can help with their mental well-being. The outdoor workshop allowed everyone to discuss nature deficit disorder not just amongst young people, but also staff. We discussed how to overcome barriers to getting outside in meaningful, not passive ways – we were humbled by how open the workshop attendees were with their personal stories and challenges.
It's really important to us to contribute to de-stigmatising mental health difficulties. I have never understood why people aren't open about mental health, it's such a huge part of who I am as a person, it's hard for me not to talk about it. I believe that the only way to de-stigmatise it is to talk about it and for that reason we started an online journal, which our community members can read. In it we share our enthusiasm for the outdoors and are open and honest about our own mental health.
We'll be running more workshops through the summer. I'm keen to share my passion for fly fishing and cycling, and we work with a number of outdoor professionals, from a range of disciplines, who would like to share their passions too.
Starting a business is hard, and can be particularly hard when suffering from mental health difficulties. In the beginning everything is hypothetical, it's so hard to know if you are doing the right thing. I found this really hard and would often find myself on the verge of panic attacks or in fairly deep depressions. In some weird way I kind of love that creative process though, yes I felt terrible a lot of the time, but I was forcing myself out of my comfort zone which is rarely a bad thing to do. In the beginning we taught ourselves to sew, very badly, and started making prototypes. Fortunately it didn't take us too long to find our master bag maker Amy, she took our prototypes and made them into something that looked great and worked really well. Without her, BearMade probably wouldn't exist. We didn't want to add more to the throwaway culture, didn't have the money to place large orders with bag factories in the UK and we didn't want to make them anywhere else. So we were super lucky to find her!
I think it's important to prove that it's possible to make something in the UK that will last a lifetime – made from as many locally sourced parts as possible, and still compete on price with something produced halfway around the world. As far as I am concerned, one of the only ways to make something responsibly, is to make it locally. Often clothing and accessories will have travelled around the world a couple of times before they make it to the customer. Our ultimate goal is for our bags to never see an air mile. This has proved extremely difficult – I love to tinker and I am constantly trying to find ways to improve our products and find suppliers that are closer to home. It's mad how hard it is to find some of these suppliers though! We recently found British Millerain who produce a Global Organic Textile Standard certified new organic cotton material. This cotton uses 88% less water, 62% less energy and zero toxic chemicals compared to conventional cotton. Using such materials help us remain carbon neutral and brings us one step closer to our products becoming 100% plastic free.
The only item we're keen to keep importing is our Austrian made, AustriAlpin Cobra buckles, which we use on our Gouthwaite Backpacks and our Angram Messenger – they are the best buckles out there. But they don't have to be delivered by air, so we are still on for our zero air mile long-term goal.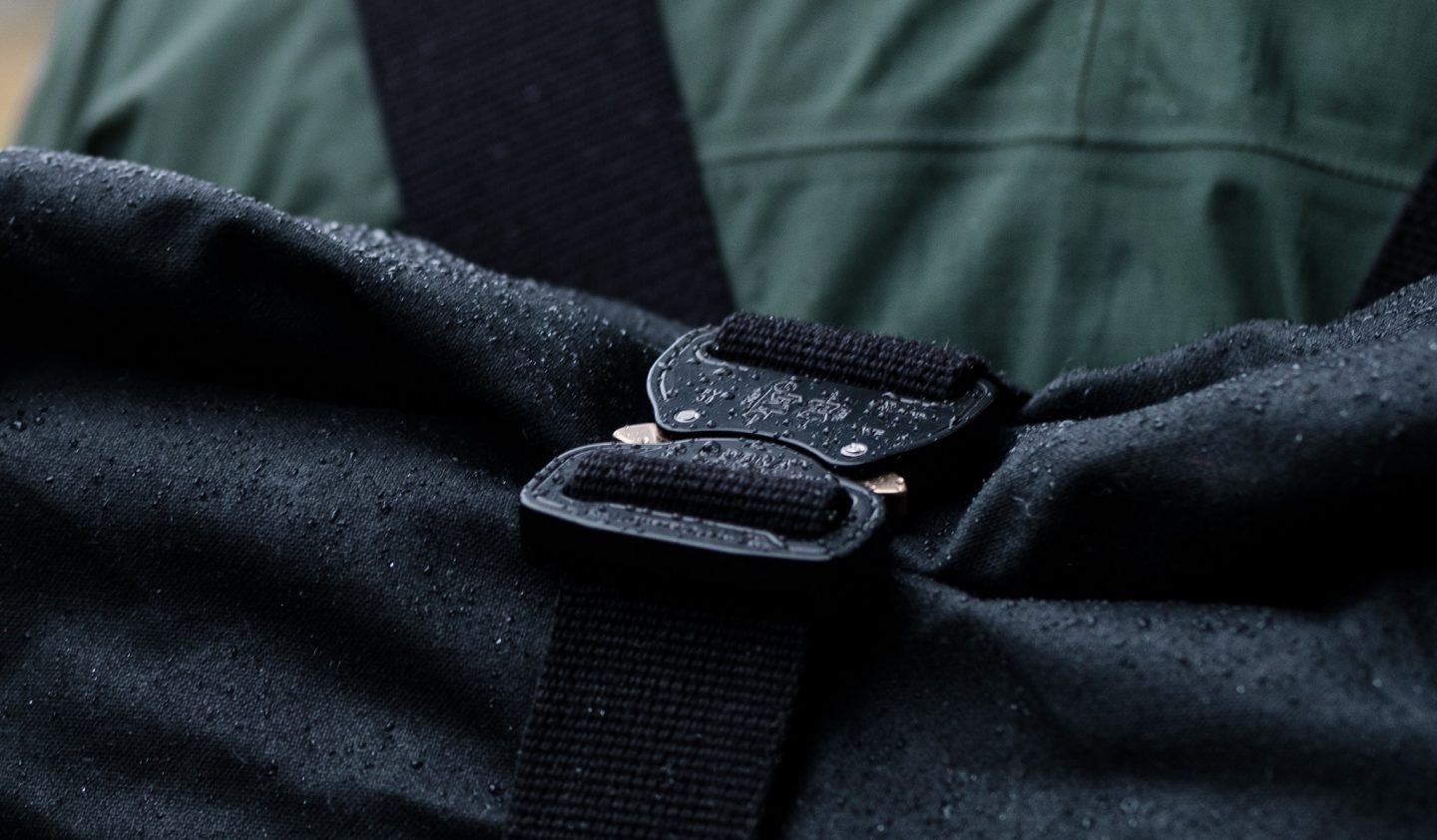 Our ultimate goal is to produce products that have zero air miles by 2022.
I've always believed transparency is key and it's definitely something that makes us unique. It's the reason I've decided to share our cost breakdowns, everything about our materials and probably more information than we should about ourselves. We are building a community with BearMade and we think in order to do so, you have to be honest with people. Another thing that's pretty cool is that all our bags are carbon negative. Whilst we are as responsible as we can be with our material choices. We know that making more of anything isn't good for the planet, so we put aside funds to offset the carbon of the equivalent of 50 BearMade bags for every 1 sold.
We pride ourselves on keeping our bag prices low in comparison to the competition, we simply don't believe in charging more just because we can. We think any ethically and responsibly produced item should be attainable for as many people as possible.
I'm excited for the future of BearMade – to continue running our events and meet and inspire the BearMade community. The wonderful thing about this journey so far is the amazing people we have met, and through that, the incredible opportunities that have surfaced to make a positive change.
We're passionate about continuing the promotion of the well-being benefits of getting outdoors, speaking openly about the effects of nature on ourselves, and exploring the scientific stuff behind it. It is at the core of our plans moving forward.
Find out more at Bearmade.co.uk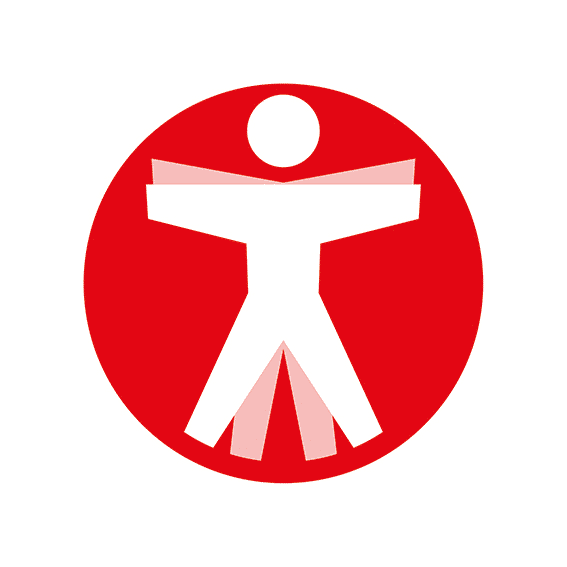 Join The Book of Man
Sign up to our daily newsletters to join the frontline of the revolution in masculinity.