Stephen Manderson on determination and creative thinking as part of his mentoring stint for the Own Your Future project with H&M.
The Own Your Future project has been set up to give young men the tools and platform to progress in a tough post-pandemic world. The Book of Man and H&M surveyed people who were struggling with issues around life and work and recruited six people who would particularly benefit from a series of positive interventions; new outfits from H&M with a photoshoot, internships with The Book of Man, and mentoring sessions with top role models, including music legend, documentary maker and entrepreneur, Professor Green (watch above). As an extension of his session, here Pro – Stephen Manderson – writes about getting through life's difficult moments…
My life has definitely not been a straight line, there's been many peaks and troughs and I think with hindsight I'm able to appreciate that.
I'm not saying I'd want to go through some of the suffering that I've been through ever again, or that I'm entirely glad for it, but it does gives you the opportunity to appreciate the periods of your life you should enjoy, unless of course you're stuck thinking about what's happened or what might still…
During a conversation with my therapist he suggested that by a law of averages I'd already gone through the majority of the extreme traumas that were likely to occur in life. And I hope that's the case.
But what's come from the biggest traumas I've been through is the knowledge of my capability to survive. Knowing you're a survivor gives you a strength you might otherwise be unaware of. When people talk about traumas that have affected their lives, it's done negatively, which is understandable and we should encourage sensitivity and honesty; but sometimes we forget about resilience.
The only way of developing mental resilience without surviving trauma is by going to therapy when you're not at a point of crisis, which not many people choose to do. I mean, who seeks therapy when they 'don't need it'? Especially in western culture, we have a reactive nature and it's the same with physical health as it is with mental health. We're incredibly reactive, which leaves us vulnerable and often susceptible to what may lay ahead.
I've dealt with difficulties in different ways each time. Sometimes I've dealt with problems by ignoring what has happened, puffing up my chest and pushing on through because that's what I had to do at that time in order to get through it – in the very literal sense, you don't get through anything by standing still. It was necessary at the time to survive, but it then presents its own problems because without returning to the trauma to process and make peace with it, you might develop behaviours and negative thought patterns which impact your day-to-day life without you being aware.
When you start to think about how things like PTSD and past traumas affect your day-to-day decisions and your current life, it's like Pavlov's dogs; you are reacting to things that aren't there anymore. Even though these things happened a long time ago, they remain with you, shaping your actions, your decisions and ultimately your being. And they don't have to be major traumas: I've found a lot of things that I have endured weren't the big obvious event, like the passing of my dad, they've been things that have happened over a long course of time. My childhood wasn't an unhappy one per se, yet there was a lot that wasn't ideal; it wasn't any one thing that happened at any one time, it was the product of what happened over a long period of time that left me with behaviours I've had to spend a hell of a lot of time trying to unlearn. Especially reactive ones.
How I deal with things now (how I try my absolute best to), and what I'd say to people, particularly young men, is to apply some patience and be pragmatic. If you think about the problem focus on a solution, if you can't see one then find someone who can help you find one, because there almost always is, a solution.
Creatively, I used to bully myself if I couldn't come up with something in the studio. A bad day with little to no ideas left me feeling like I'd never come to write a song again. That's a negative thought pattern. If you think 'I can't do this anymore' you're talking yourself into a situation where you won't be able to, and it becomes a feedback loop of negativity. Nowadays I try to create positive feedback loops. If I can't come up with something I can't come up with something. I'll leave the studio and go for a walk. Often I find that the minute I stop worrying about it, an idea will slap me right in the face.
That's why this period of lockdown has been hard for me creatively because I find my inspiration often comes from conversations with other people. The song isn't written when we're trying to write, it comes from a conversation with the producer or something overheard at the coffee shop by the studio or on the train that morning. The lack of contact has been hard on that front, it has not been conducive to creativity. Nor has the inevitable Groundhog Day feeling.
None of this has come easy. I learnt about loss early in my life, and had lots of stuff that impacted me negatively, and left me worrying about what was round the corner, the corner which, no matter how much I worried, I'd never be able to see round. I always presumed the worst. Instead of plan for the worst but hope for the best, it was plan for the worst and expect the worst. Through therapy I learned I didn't panic during a situation, I suffered before and after, which was entirely useless as there wasn't a single situation I found myself in that it better prepared me for. Sounds obvious, but sometimes you need to hear it from someone else for it to make sense. All that worrying robbed me of being present and of enjoying large periods of my life.
However, I'm in a place now where if there's a hint of me going down that road, I can see it. That self-awareness is something I'm really happy to have, but didn't come easy, it's something I have to constantly work for; the larger part of my life thus far has been spent in a negative feedback loop worrying, it'll be 30 odd years of thinking differently to better that ratio.
As I said, I wouldn't want to go through any of my life traumas again, but having been through them I'm happy to still be here, to have survived and to understand just how resilient I am, how resilient  we all can be.
Follow Stephen on Instagram: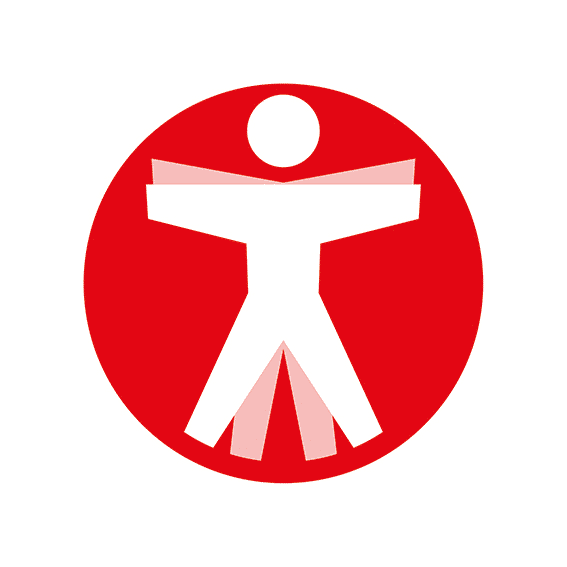 Join The Book of Man
Sign up to our daily newsletters to join the frontline of the revolution in masculinity.