Special Forces Style: Inside ThruDark
An interview with Louis and Staz, the co-founders of ThruDark, about going from Special Forces operators to building a cult style brand...
ThruDark may well be the most exciting new clothing brand in the country. At a time when the word 'authentic' is bandied around to an almost meaningless degree, ThruDark are a reminder of what authentic really means. Co-founders Louis and Staz are former decorated SBS officers and are delivering an outdoor apparel range which is not only designed to operational standards but is gleefully tested to its limits in extreme conditions by the two men, plus an array of Special Forces comrades including Jason Fox and Nims Purja. But for all that serious intent behind the gear, the most immediate selling point of ThruDark's clothes is: they look very fucking cool. Don't expect any colour here, as the brand name suggests this is dark clothing for dark nights, and well, for a new generation of men in search of fulfilment through some serious outdoor kicks, then this may be the ultimate aspirational brand of today.
We grabbed a word with Louis and Staz to find out more…
How did ThruDark originate?
Louis: Me and Staz have known each other a long time, and the way we think about things is very similar. We spent a long time in the military doing similar things then ended up pretty much together as we were planning to leave. I guess we never wanted to do the usual security jobs when we left. You do it for a paycheck and we weren't up for that, we wanted to do something we enjoy. We bounced off each other and found a bit of a pathway with Thru Dark.
Staz: I remember the first time I met Louis in the Marines back in 2006 – Louis had passed 6 months before me, and we were going on a mountain training exercise. Part of Marine life is that everyone wants to look good – Marines pride themselves on their appearance and when we were mountain training on this trip, everybody was making their kit bespoke, like buying a windproof jacket, cutting the tops off their socks and sewing them onto the cuffs for added protection. Or putting wire meshes into their jackets and the hoods, and making the finish look cool. I went over to Louis to ask him for advice on the hoods and putting sniper tape over the buttons. That was the first time we met and already we were on that journey of moulding and playing around with kit, trying to make it better. And look cooler.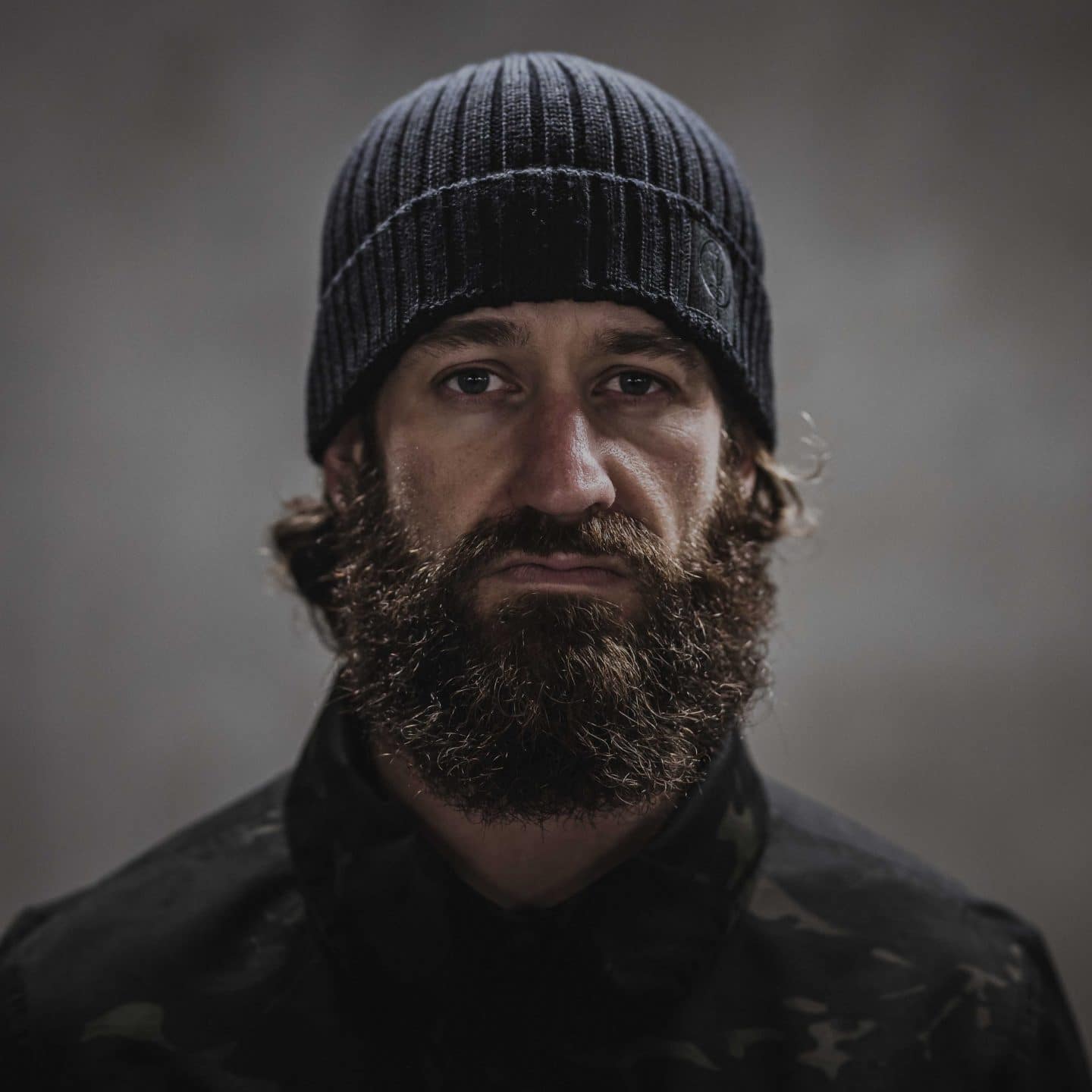 What were your early chats like about the business idea?
Louis: We were in Blythe in North America, freefall training. I knew my time was coming to end, I was getting medically discharged – at this point my back was sufficiently bad that I wasn't doing the same amount of parachute jumps as everyone else because I was in a lot of pain. I guess that initiated a chat about what could we do. We got very excited about creating something that was our own. As with any great idea it starts quite small, then the more you talk about it the more ideas gel and it becomes a big beast.
That initial talk was about how we could operate a Special Forces military brand that me and Staz could associate with, but the more we talked about it the more we realised there was a lot of things about the clothes we could make better. That's where it stemmed from. At that time we also started talking about a brand name, which is probably not a good place to start, but we wanted to get excited about it, it was like choosing a band name. We bounced around names about what it means to us to be in Special Forces and eventually the name ThruDark came along and it stuck. And thank god it did because right now looking at that brand name, it's got legs, it worked out alright. Some people do try to spell it differently, but that's fine.
We had a disparity between what we were doing at the time and trying to set up this company because we were still serving, potentially going on operations, training, doing all that, and trying to start up a business was very difficult. In my leave, I think we put some feelers out to where we could get the quality clothing that we wanted to made. A long story short, we went round the world once and spoke to everyone twice between me and Staz.
Staz: We also thought about what we really like doing. We wanted to get outside, make our own content, test the clothing and design the stuff that we would like to wear ourselves. In the Special Forces world we always had the best kit and equipment and optics and weapons, it was all provided to us. The special forces guys are the rock stars of the military, walking around with long hair, beards, the best equipment, the best operations, and you did have that feeling. We wanted to recreate the look and feel also the inclusivity for other people as well. We want to be known for the product quality but everything that comes of the back of there had to have a distinct look and feel too.
A lot of people didn't get it when we tried to explain this. What is it – fashion, but it's technical, outdoors? And all in black? They didn't get it. It was a bit new, but we didn't want super bright colours we didn't want to run around like Power Rangers on a mountain. It wasn't our style, it wasn't us, it's not what a lot of our guys would wear.
Louis: We still had some doubters about us turning from Special Forces operators to clothing – we coined the term 'From door kicking to fabric pulling'.
It sounds like it was quite a natural thing for you to extend into though given clothing's importance in your military work?
Staz: Yeah clothing was mission critical, we've had instances of parachute jumps with zips failing and clothing literally opening up in your face, which at 18,000 feet is not good news.
For me, being a sniper and crawling every inch of Woodbury Common, it was about tailoring my own clothing, making it fit for purpose, looking after the details of being a sniper, glint, shine, all that stuff. The hours spent looking after your equipment and personal appearance, all the details.
A lot of people don't know the skillsets the guys go through in terms of training, but you're always a student and the knowledge you gain is invaluable and that's what we want to feed across.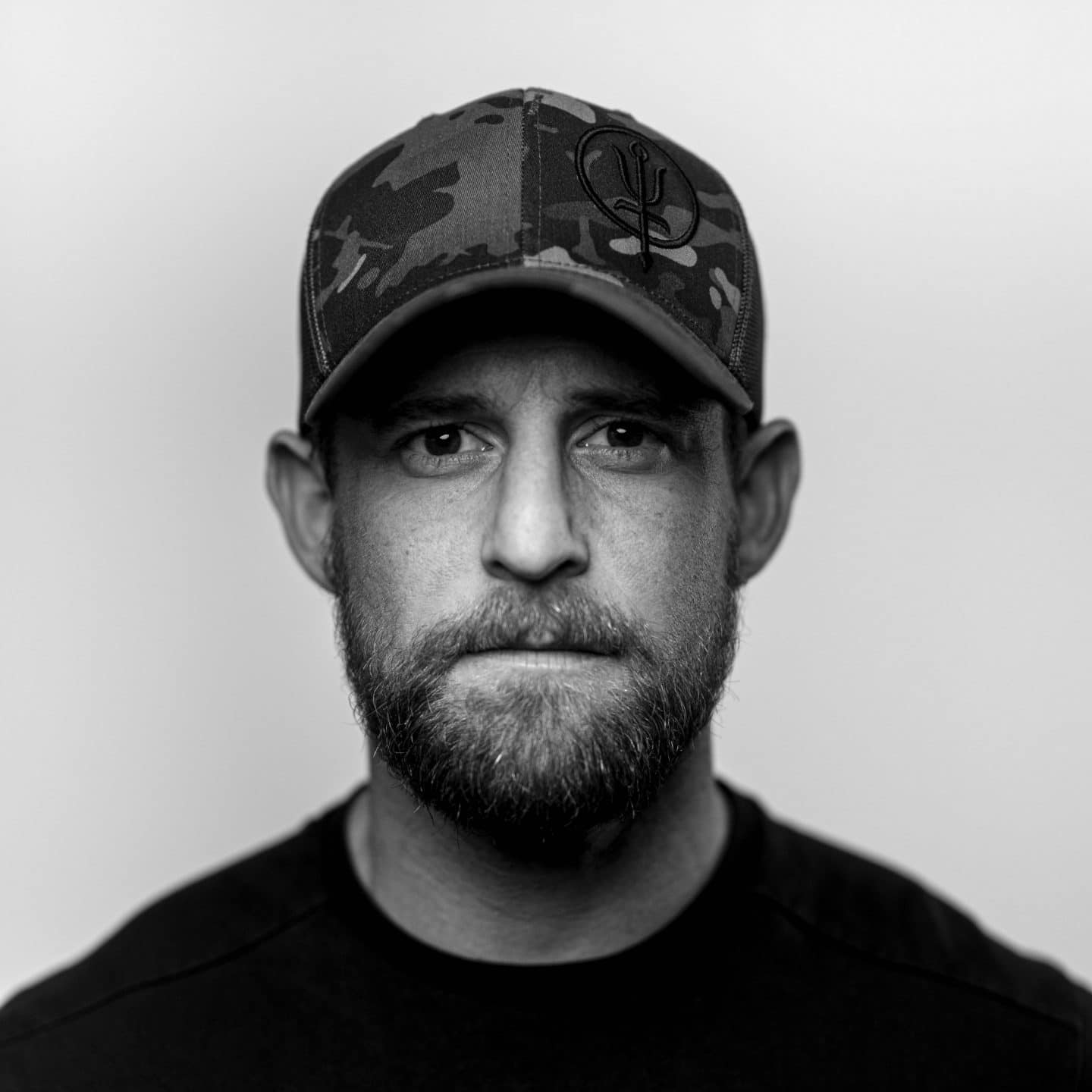 Staz.
Tell us about some of the clothes, and the knowledge went into them…
Louis: There's some unique things, not all of it particularly interesting because its about how hard wearing it is. We lead on durability. Also, from our time in the service we have a Velcro patch system which shows your insignia and which you can remove when you're on the ground so you can be incognito.
Staz: We're making clothing we're not reinventing the wheel, there's some things like the callsign patches unique to us, and the camouflage heritage lining, and other bits and pieces like in-built balaclava systems. But a lot of it is just us using our experience in different areas of the world from arctic to jungle to desert, picking out the best elements, streamlining the process and making it durable. Then you have the added beauty of us being able to go out and test our own clothing as well, which is quite unique. And that's where the credibility lies and why it's turning into a cult brand. We oversee every part of the design process and when the samples come in we go out and test it, and then its tweak, change and starting the process again.
We're not bound by seasonal pressures, it's about getting the garment right As Louis says, 'It's ready when it's ready.'
But presumably you're also working on the basis on what looks really cool…?
Staz: That was a massive part of it. Going back to the Special Forces heritage, when you look good and feel good, you operate good. It does come down to that sometimes that you want to have a little bit of style and not look like everybody else.
Louis: Someone turned round to us at the start and said it looks like Stone Island got pissed off and wanted to kill people.
The last few years lot of people have been getting involved in extreme exercise and adventuring – do you feel that's in the air?
Louis: Yeah without a doubt, and me and Staz have always said this from the start that its an aspirational and inspirational brand. Even if you can just encourage people to get outside, that's a win. If we can encourage people to be better people, getting out of bed earlier for a fitness session or to go and climb Mont Blanc, it's about inspiring people.
There needs to be more of that positivity. Social media is horrific for negativity, but if you're following the right brands and people that are going to motivate you, it can be a help. And hopefully ThruDark can be a brand which does that.
Staz: Yeah and that's been reaffirmed to us by direct messages from customers and positive emails, and reviews, and majority of our social media feedback: it makes people feel empowered. They see us testing it and our ambassadors are doing great things at the minute like Nims and Foxy. People look up to and aspire to be like them, they some feel some connection. And you can do that through clothing. If you feel good about your new jacket you want to take it out and test it. It's like saving up to buy a new bike, you don't want to then leave it in the garage you want to take it out and try it. This makes you feel part of the brand.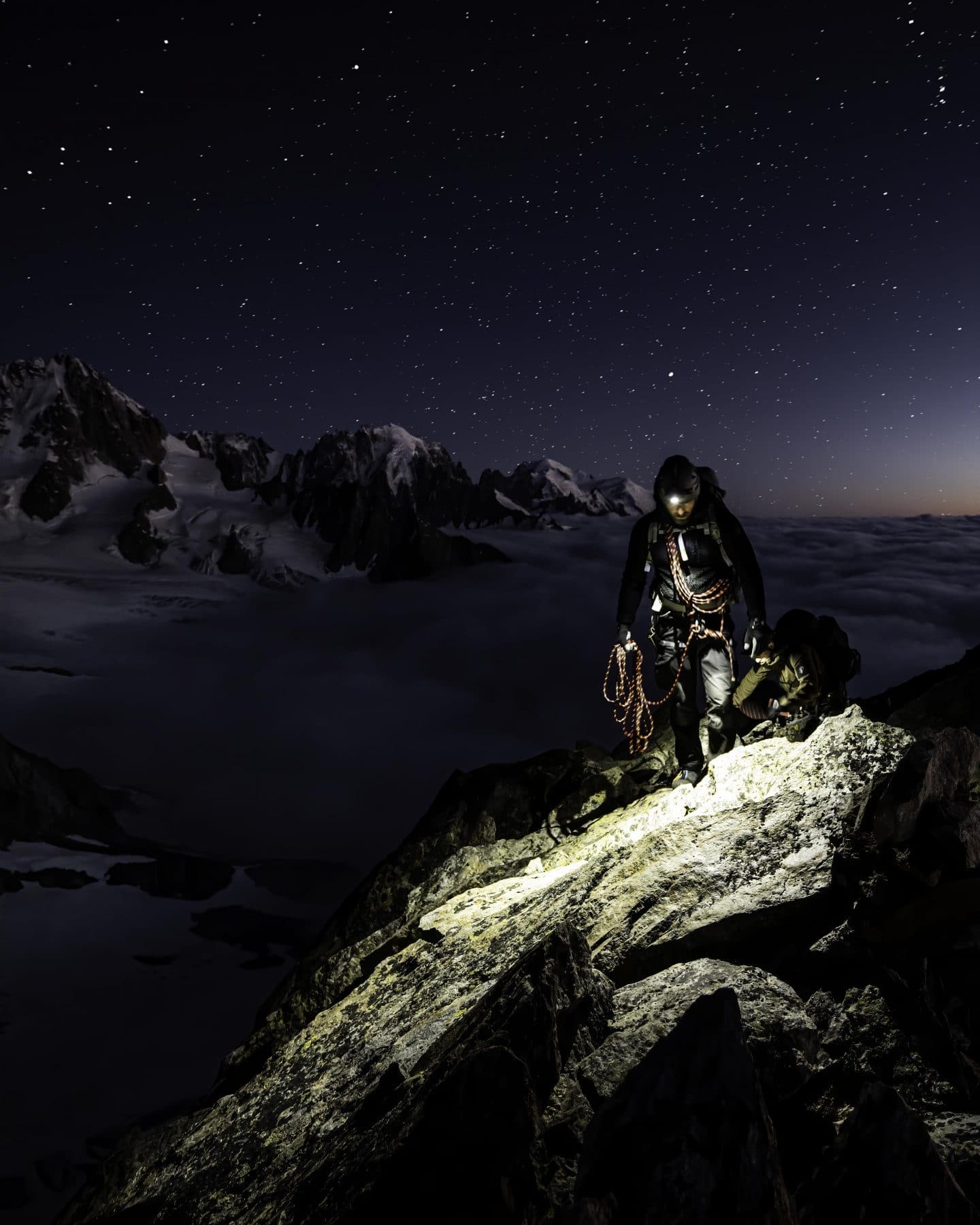 How has the last year been for you?
Louis: We've had our frustrations, it's been difficult for any retail businesses – we've been fortunate to a degree by only being e-commerce from the beginning, with small distribution which has played in our favour. We made use of what we had at the time and its gone alright. We fought back most of the fires, we proved the business in probably the most difficult time the industry's seen in a decade.
Staz: Yeah you feel guilty in some respects, it has affected people horrifically and had massive impact on people's livelihoods and their mental health, but for us we've been fortunate that the business is growing and we've been doing really well. We are a direct to consumer business we're not trying to claw back a product from retailers and distributors. One of our strengths is we can manoeuvre very quickly and adapt and change. It's been been about what can we do to help out? We've tried to do some competitions and giveaways and linking in to [veterans mental health charity] Rock2Recovery, and to encourage people where possible to go outdoors, and train.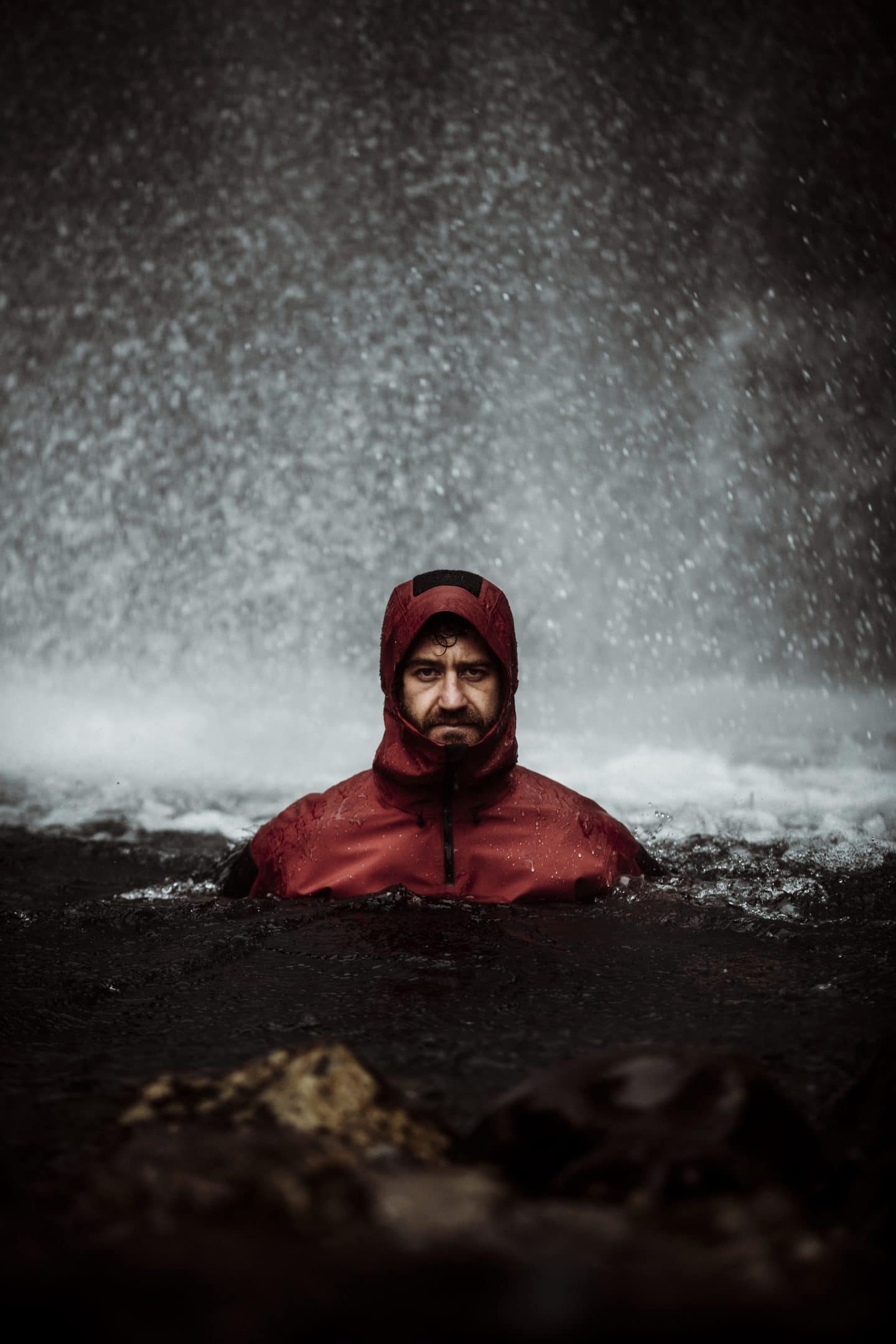 What have you both learnt from this year?
Louis: It's a classic Marine-ism really, but improvise, adapt and overcome. Dealing with what you've got in front of you. It's been difficult for everybody, but being able to make the best from bad situations is the takeaway.
Staz: And controlling the controllables. Also because we're so passionate and it has taken me a good couple of years to understand people external to ThruDark, that not everyone is as passionate. We're coming from a world of asking people to do things and you know it's going to get done to the best of their ability for the greater good, for the cause – and that was quite a big mindset shift, to come outside and be chasing people up for things, thinking is this what its' like in the real world? What's wrong with people? So practising patience for me has been quite a big one, things that are out of your control you do have to sit back and let it flow. It's been a learning curve to understand we're in different world now.
But it's been an enjoyable ride, it's crazy really. We were in my spare room a few years ago. And now we've been moving into a 5000 sq ft unit to allow that next level of growth. Which is exciting.
What are your long term goals?
Louis: Relentless purist of excellence. But we want to remain at the dagger point, testing the kit – it's where we're in our element, out in the snow on the mountains, that's what we excel at and enjoy.
Staz: And its brand awareness, growing that brand awareness organically and being smart with who we partner with. We have got milestones to hit but at the minute you can only fit so many fruits in your basket, you have to be careful.
Louis: And ours is always overflowing with about 50 million bits of fruit.
Follow ThruDark on Instagram: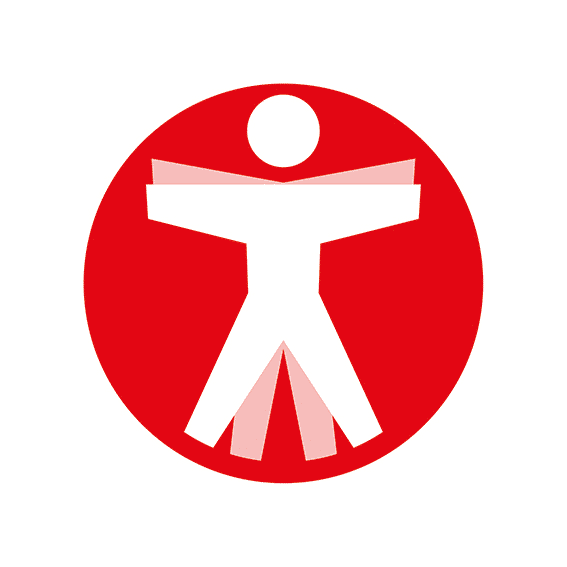 Join The Book of Man
Sign up to our daily newsletters to join the frontline of the revolution in masculinity.