The LELO F1 male sex toy review
A sometimes, sexually awkward Mark Sandford on why male sex toys are no longer taboo and that's why we're writing about them ('ahem' and trying them 'ahem')…
It was a Wednesday in February when I first realised I'd led a sheltered existence when it came to personal self gratification.  Despite working for a magazine that encourages men to be more open, including with their sex lives, the last few hours revealed me as the hypocrite I really am. Despite my self proclaimed openness and liberal sexual views and despite my huge admiration of those that do 'tell all' I'm finding it hard to tell you what i'm about to tell you, but I'm going to come out and say it. Yes. It's true. Me. Errrr.  I…usedasextoyonmyself.
Phew. That wasn't that hard. (27 times I deleted that paragraph).
THATS RIGHT PEOPLE, I USED A BLOODY SEX TOY ON MYSELF AND I LIKED IT! WHAT ARE YOU GOING TO DO ABOUT IT.
I've always said (caveat: just said it) that if I was going to use a male sex toy it would need to be special. Something that would be worth the wait. I was saving myself for 'the one' I suppose.
So when the LELO F1 came waltzing into my life I knew he/she/they/it were the one to take my motorised cherry. 
But lets rewind a bit.
When we hear the term 'male sex toy' some of us will look puzzled … "Is that when I made Action Man Kiss Luke Skywalker in his special place"? others will get nostalgic "Is that the torch with the fanny in the end that you could order on Razzle?" but most may at least think of a cock ring or a set of anal beads flapping about in awkward unison.
The truth is as we reported earlier this year, sex toys for men are now big business and more men than ever are open to using them than ever before. In fact 1 in 7 have tried something to enhance pleasure – whether that be alone or with a partner. Taboo it ain't.
Innovation in the sector means the diversity of product are more appealing but in short we are witnessing a sexual revolution and these products are driving that
According to 'sex-perts' there are many reasons why they are great. In the first instance they just make you orgasm harder and add to the experience with a partner… it's hot to explore the body and do something you wouldn't usually do. Experimenting with anything is exciting and leads to increased blood flow and an increase in endorphins (sexy body chemicals). These make us happier human beings.
On the other hand, sex toys can also help with common male related issues and anxieties such as ED, premature ejaculation and performance anxiety. So all in all they are here to do good, not steal you away from your partner and run off with you to the Cayman Islands.  Again easing an anxiety will also make us happier human beings.
So male sex toys are endorphin enhancing anxiety healers or EEAH's as I call them (Caveat: I just coined this but lets go with it)
So back to me and my 'EEAH' the F1 from LELO which is called a 'Sleeve'.  When it arrived for review I was nervous. I felt a bit like the young Robin Williams kid in Jumanji, staring at this box, walking towards it, biting my thumb, making some tea, pacing, knowing it was always there waiting to be played with.   
Eventually on a cold and windy Ciara ravaged Wednesday in February and a few texts to my wife I opened the bag, then broke the seal on the box. WOW!
At first glance I thought i'd been sent a prop from Star Wars The Force Awakens – not too dissimilar to Kylo Ren's mask – Black and Red and Shiny. Then I thought maybe I should connect Spotify to it because on closer inspection it resembled a bluetooth speaker. 
But that's the point. Its so well designed that it doesn't look anything like a 'fanny in a torch'. It could sit in the house like just another piece of tech.
It comes with gloves (although Im saving these for Martin's secret santa), some pleasure gel and a cleaning spray that as an OCD sufferer pleasantly reassured me that they had thought of the cleaning process.
But I've waffled enough  – 'how does it work Mark?'
Well first I needed to download the app. Thats right. The app. And connect to Bluetooth…(I daydream about Robocop disappearing to the loo with a copy the Next catalogue and think about backing out')
I press on. Next I need to sync it up. It hums like a well tuned Ford Torino.
Then its show time. A bit of pleasure gel and on it goes. 'Shit I hope the neighbours aren't pruning the quince tree' I think. They are not. Otherwise they would see. Pah! Let them.
The App then basically acts as a remote control. You choose the speed, the gyration and it in turn tells you the temperature, the Kw, what you want for Christmas – everything. Racing cars have less.  Jeeeeeeezzzzzusssssssss.
The rest i'll leave up to the imagination, but let's just say I can see why male sex toys are big business and why we shouldn't be ashamed to experiment with them.  I can't say it replaces real partner to partner intimacy and he/she/they/it won't be stealing me away on a Hedonism 2 cruise, but I urge you to give it a go and bring your partner along too.  It certainly goes a long way to help us explore what are bodies are capable of. All hail EEAH's.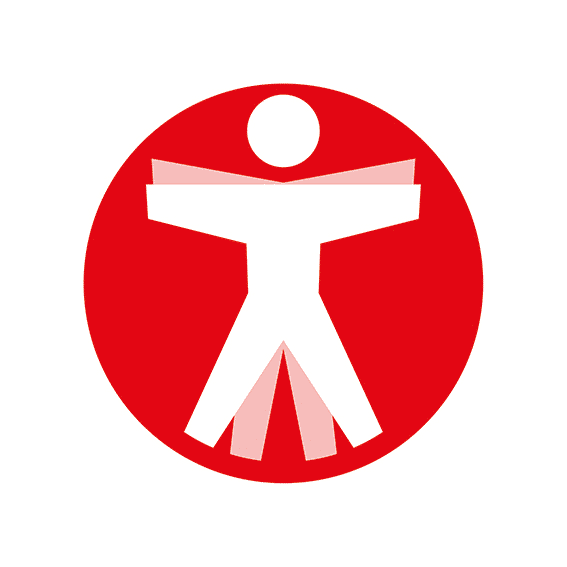 Join The Book of Man
Sign up to our daily newsletters to join the frontline of the revolution in masculinity.