Chris Hemsworth's legs and the neurosis of gym bros
Chris Hemsworth's legs have become the subject of an Instagram storm. It seems Thor - a fictional god - has shocking imperfections.
Chris Hemsworth has sparked a non-troversy by posting a photo on Instagram in which he appeared to have – gasp – less than jacked legs. Despite what was clearly a case of a bad angle giving the illusion of chicken legs, this has been taken up as a sign of a laxness verging on moral turpitude, a flaw in Thor. Now we seriously doubt whether Chris Hemsworth gives a fuck about this – the fact his brother Liam made a dig in a comment saying, "Bro?! You've been skipping leg days again?!" gives an indication of how much hand-wringing Aussies tend to do about this stuff – but it sparks interest just by this now very visible scrutiny of men's bodies.
This is not merely an unkind thing. The world of Instagram gymfluencers where arms are put on display like works of art, there is much camaraderie, good natured piss-taking and that ability to take your training seriously while not taking yourself seriously – the account of Ross Edgley, one of Hemsworth's training partners, is testament to that. That there is also a good amount of spite and jealousy out there is also undeniable, with ultra-stacked bros aggressively wielding their iron-clad bodies as part of the war against woke.
Essentially, what it shows, for everyone, is the neurosis that is part of body-building, and indeed is part of being a man. You worry about the way you look, just as much as women do. It's a question of vulnerability.
If your body is your job, as it undeniably is for top male actors today when it used to only be directed at the women, then that worry must be particularly felt; and felt by those who wish to emulate them. Once you are known for an extraordinary body, particularly a superhero body, then of course people are going to pick flaws in it. But what protects these actors from being wounded by this is that it is not simply them who are heading off to the gym to do what they please, they have a team of experts around them carefully controlling diet and workouts to time the maximum effect for a specific filming day; remember the work that went into the single shot of Daniel Craig emerging out of the sea in Casino Royale?
For all we know the Thor in the next film is going through a leg crisis. Or his legs have been turned to intergalactic worms? But it's the reactions that are telling, the culture of scrutiny that everyone faces today, and perhaps internalising. A lot of the comments by people betray worries that there may be a weakness in their own muscular armour, and therefore as a man.
Missed details in your regime could mean lax conditioning in certain areas, ones which may be noticed by fellow gym goers. This neurosis, of hunting out and destroying your own weaknesses, is of course the neurosis of athletes in any discipline, is indeed what probably separates the serious athletes from the amateurs. Yet it is also the neurosis of any human who feels they might be under scrutiny, and for men that scrutiny can come in the form of stress over a loss of status in the eyes of other men. They can get at you about your skinny legs, and in their eyes – or more pertinently, your own head – that could suggest they are noticing a lax attitude in other areas. Your lack of conditioning may point to a general weakness as a person. Internalised, this could mean the feeling that you're not good enough, not the strongest, not the greatest, not living up to the hegemonic ideal of what a worked-out guy should be.
It doesn't have to curdle so, such scrutiny can be a friendly kind of way for like-minded peers to keep an eye on all aspects of your training, one that isn't focused solely on the macho arms and back moves; it can in fact be a way of keeping your ego in check and be a little smarter about fitness. Yet it remains the kind of thing that gets to us as men: flaws are dwelt upon, nursed, prodded over and over again like a sore tooth. In this sense, joking about flaws is one way to deal with them, to release the pressure. It's when the jokes stop, when such imperfections are taken to heart that we need to worry. And if we live in a culture of body scrutiny, there are always going to be some people out there who can't see the joke, or have no-one with whom they can share one, so that the pressure builds up and perspective is lost. As with most approaches to men's mental health issues, it's about communicating and sharing worries, and in this case, calling bullshit on pointing out flaws in bodies, laughing it off and making it clear that any abuse is infantile nonsense. And, hey, maybe we can call bullshit when it happens to women too, which is all the time. It is a fine line between joking and ridicule, but empathy and understanding in our peer groups can help us find the right side in daily life, away from superheroes, to make sure we are laughing off anxiety not growing it.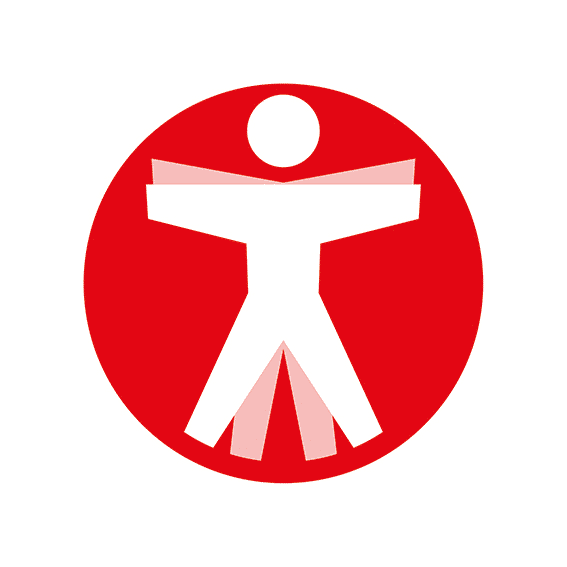 Join The Book of Man
Sign up to our daily newsletters to join the frontline of the revolution in masculinity.