The future of fitness: a virtual trainer
The gameification of everything fitness continues with the rise of the virtual trainer...
The gamification of fitness has been hugely successful and many of us now strive to pack in 10,000 steps a day, complete the Apple Watch's "rings", or earn some sort of virtual reward. Now, the fitness industry is taking the next logical step and introducing virtual trainers to our workouts. Here's three amazing interactive gyms coming your way this year…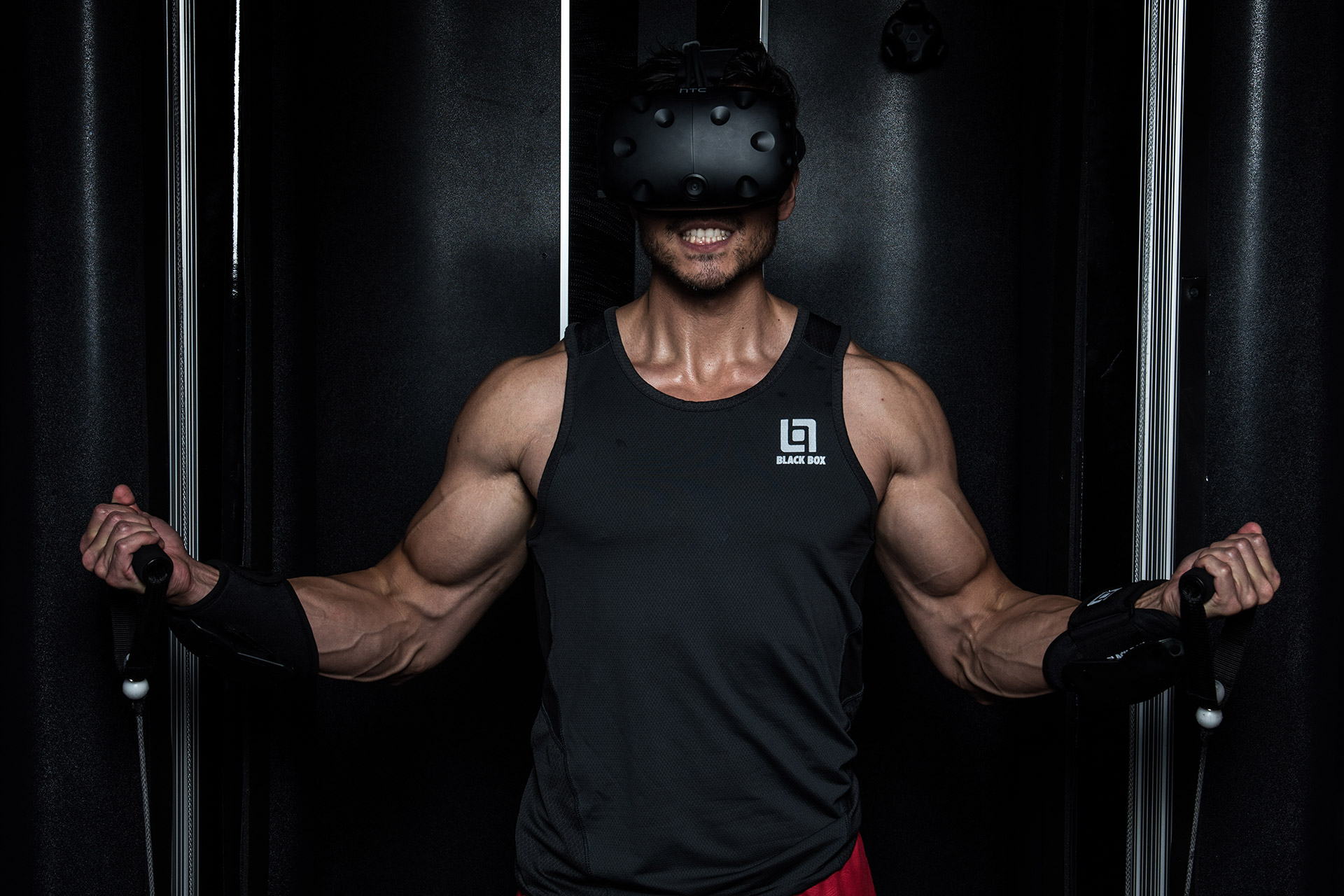 BLACK BOX VR GYM
Silicon Valley's Black Box gym offers the "The World's First Full-Fitness Virtual Reality Experience." Sweat-seekers are provided with VR headsets and hands-free controllers that turn their tedious iron-pumping sesh's into  hyper-interactive games. The virtual reality experience puts you into dangerous, urgent and adrenaline-pumping situations, forcing you to 'lift' like a superhero and save the day.
Black Box says it's all based on behavioural science and artificial intelligence. Everyone's heard stories about mothers lifting cars to free their trapped children – Black Box's idea is leverage that untapped potential and trick the human body into pushing past its perceived limits. Sound intense. You might want to take your therapist with you…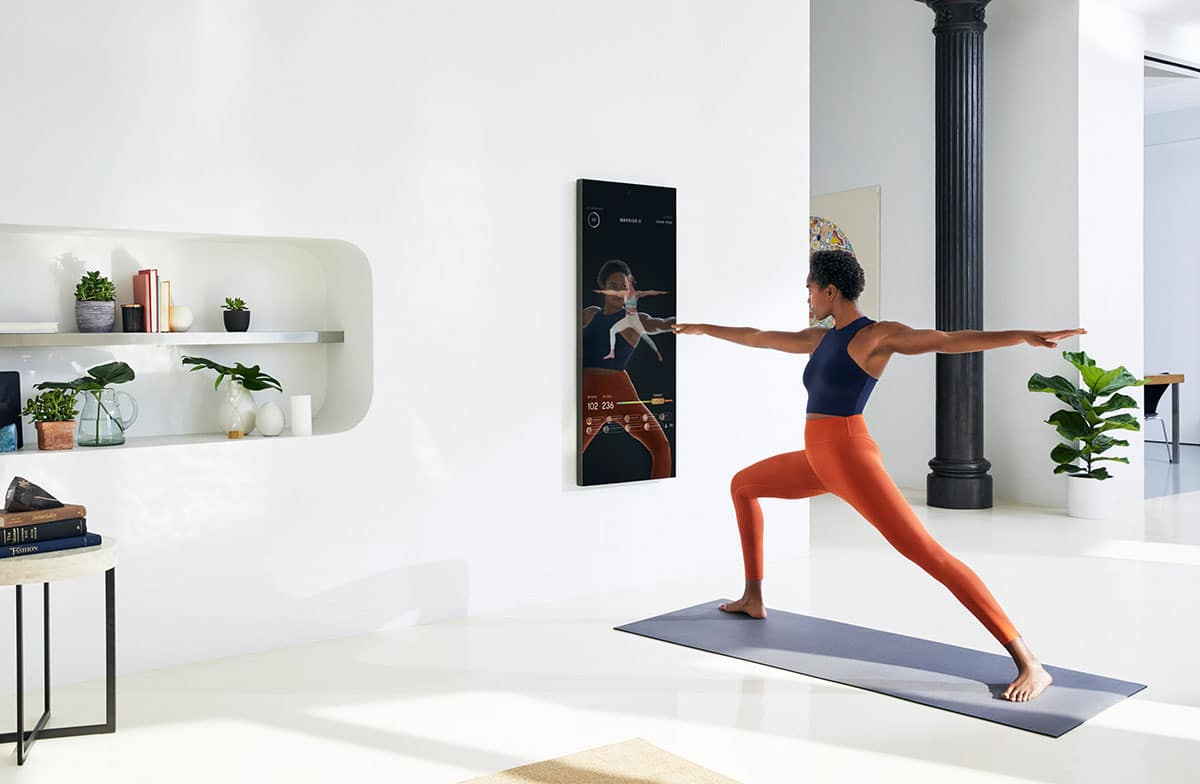 MIRROR MIRROR ON THE WALL…
Who's the henchest of them all? The Mirror looks like a Scandi-inspired full-length mirror but switch it on and it magically becomes an interactive display – complete with hidden camera and speakers (no, not for that). Tap the touchscreen to live stream yoga and fitness classes from the firm's uber-cool New York studio directly into your home. There are 70 live classes a week, plus a Netflix-style library of on-demand workouts.
During live classes, instructors will provide real-time coaching and even personal shout-outs to keep everyone tuned in and motivated. And to ensure you hit your fitness goals, the Mirror connects to a Bluetooth monitor and overlays biometric data onto the live stream – so you can see just how puffed out you are. Expensive, but potentially life-changing.
$1,495 (Due in the UK soon) | mirror.co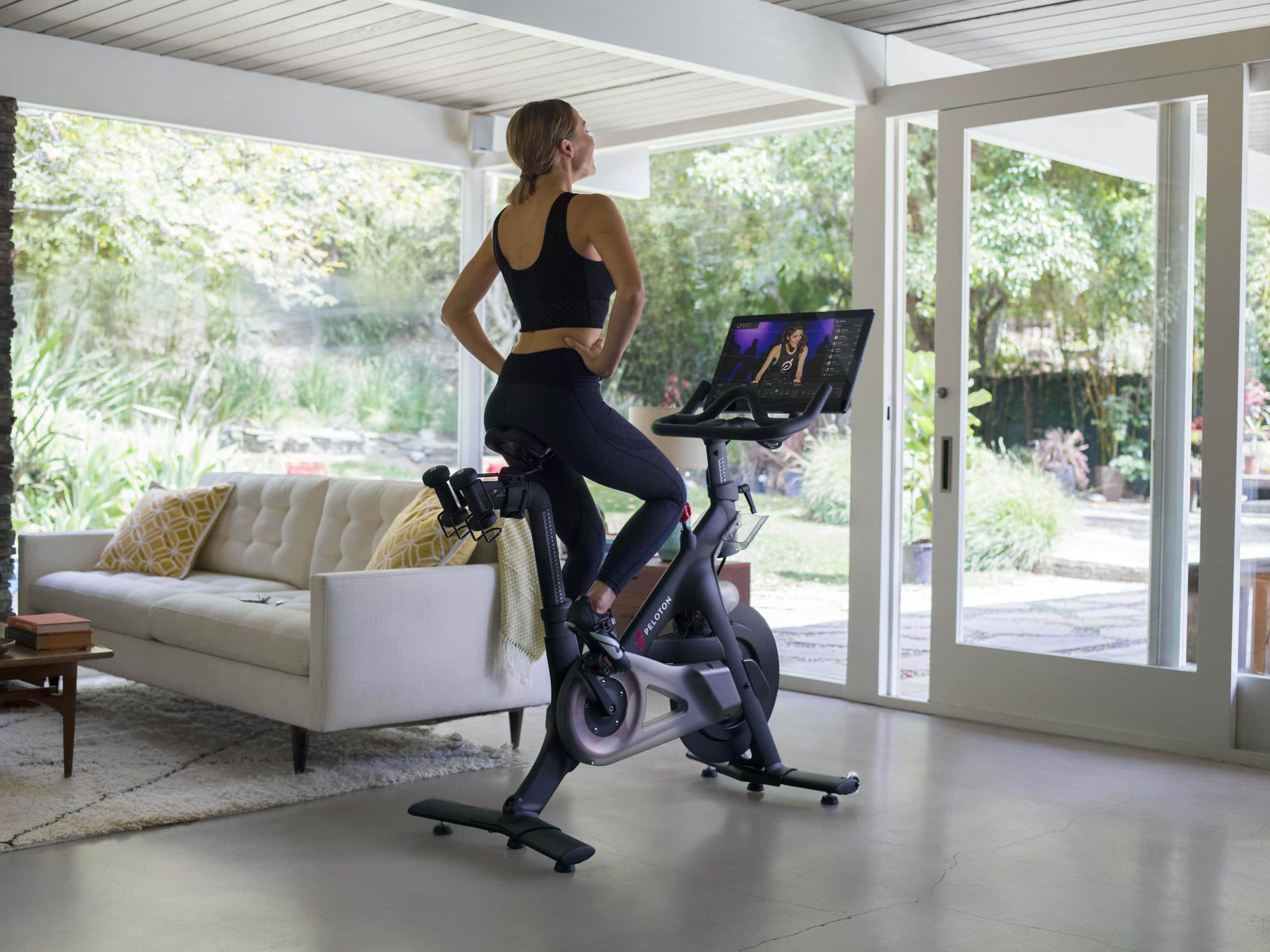 The interactive bike that's all over Instagram
New-York based cycling sensation Peloton seems to be unstoppable. The billion-dollar fitness brand has taken the world of indoor cycling world by storm with its £1,990 interactive spinning bikes. The high-tech exercise bike has a 22-inch HD "sweat-proof" touchscreen, which pipes 48 daily live spinning classes into your home. There's also a library of thousands of on-demand classes led by well-known fitness celebs. Either way, it means you can burn off the calories from last night's Papa John's pizza in your pyjamas.
If two grand is too big a price to pay for not having to dress up in Lycra, Peleton is opening a gigantic new live fitness studio in London's Covent Garden in 2020. You'll be able to pop in, watch the classes being live streamed all over the world, and have a go – without actually spunking £2K a bike that might end up in your shed. Not into cycling? There's also Peleton Tread, an app an interactive app for treadmills.
£1,990 | onepeleton.co.uk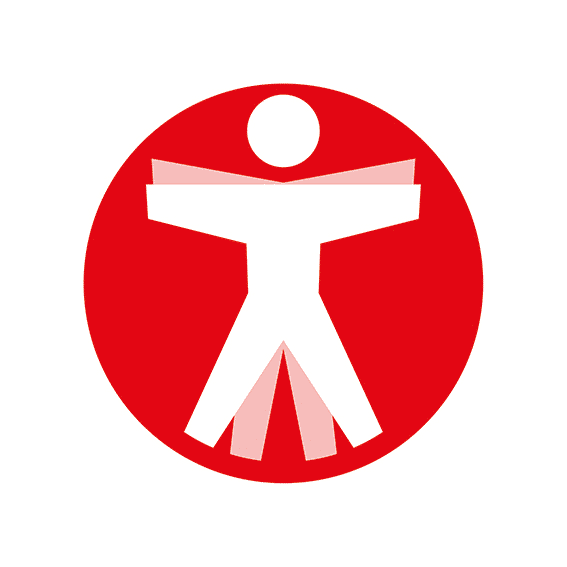 Join The Book of Man
Sign up to our daily newsletters to join the frontline of the revolution in masculinity.