The best dresses for men to buy
In the wake of Harry Styles' Vogue shoot, here's a pick of dresses men can wear by Raphael Del Bono...come on, let's rid ourselves of gender constrictions and live a little!
One often questions why there are boundaries between the potentially restricting world of fashion and the expectations placed on men. As a queer man, I too have asked myself this on many occasions. I buy clothing from the women's section: be it jumpers, trousers, shirts – items that will generally pass. Sure, the trousers are wide, and the sleeves are puffed but I feel safe and secure wrapped up in my blanket of socially structured masculinity. Don't I?
It's not until that moment when you pass a shop window and you see a glimmering floor length tulle dress glaring back at you, the mannequin's arm extended outwards, inviting you in that you ask yourself, \why can't I wear you?' The conscience on your left shoulder tells you to go for it, whereas the conscience on your right tells you people will stare. You leave it and settle for a pair of trousers. But deep down, you revel in the thought of wearing that dress.
Men have worn dresses for centuries, so why now do we feel that we can't? Cue Harry Styles, our sugared watermelon-eating aficionado. Known for his love of pearls and possessor of enough Gucci librarian looks to last a lifetime, he is fast becoming a fashion icon known for defying the rules of gender in fashion. He may not be the first man to wear a dress, and he certainly won't be the last, but we can't deny that his most recent gig as the first ever male cover for American Vogue whilst wearing a Gucci gown, is at least a step in the right direction.
Here is my edit of 5 dresses show how men can indeed wear dresses in their everyday lives:
The Lunch dress: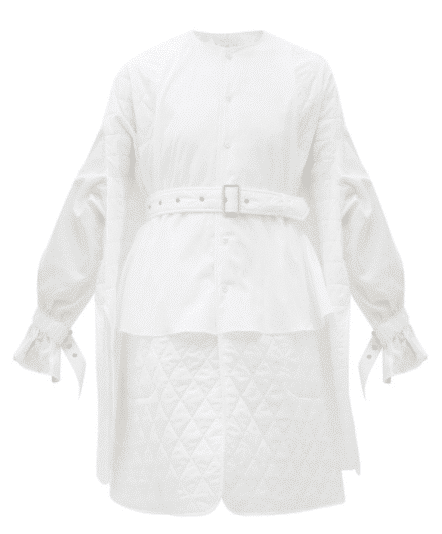 Quilted Panel cotton Shirt-dress, Noir Kei Ninomiya, £1260
Available at MATCHES FASHION
Having a well-constructed white shirt or dress is essential for anyone's wardrobe, so it's fitting that this piece should combine the two. Wear with a chunky bracelet (from COS or Kyoto Tango) and a pair of white sneakers.
The casual dress: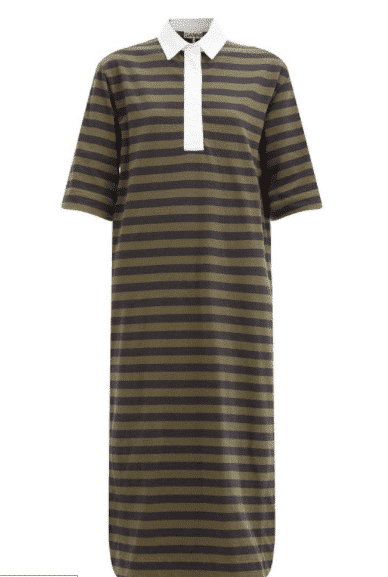 Striped polo-collar organic cotton jersey dress, Ganni, £195
Available at MATCHES FASHION
This Ganni number, inspired by men's rugby shirts is perfect for a day of gallery hopping and seeing friends. Wear with a pair of converse or your favourite sandals (Arizona Birkenstocks or Hender Scheme slippers) with a black blazer (the larger the better).
The work dress: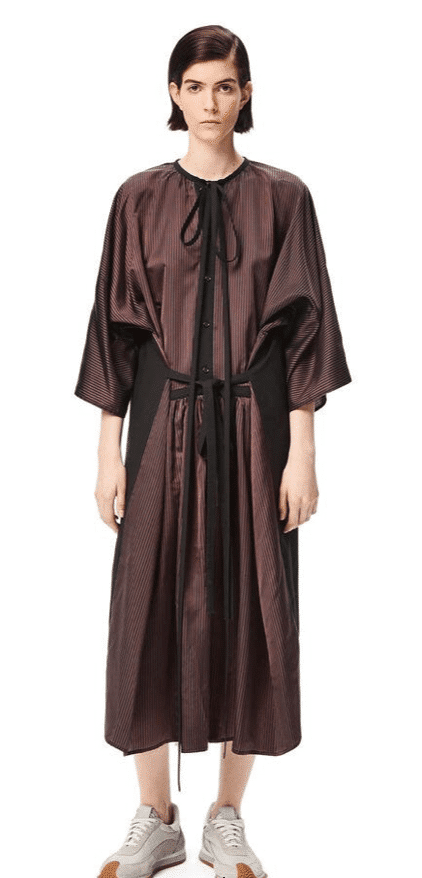 Tunic patchwork dress, Loewe, £895
Available on Loewe.com
Jonathan Anderson is one of the many designers pioneering genderless fashion, often showing men in dresses on the catwalk. Wear this pinstriped dress to the office with a pair of Weejuns loafers and your favourite watch.
The evening dress: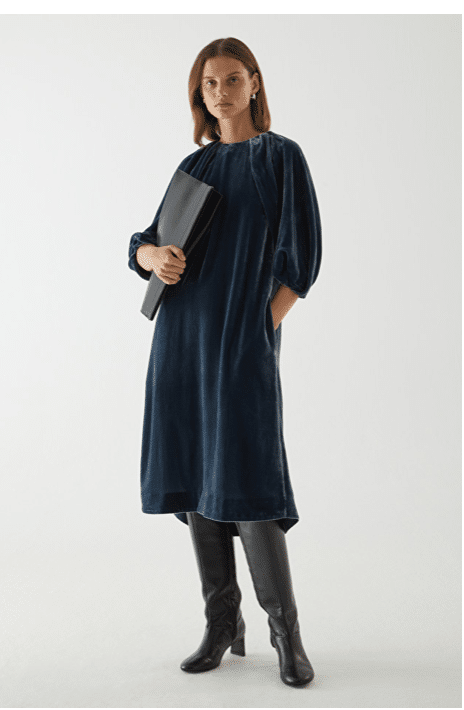 Silk velvet puff sleeve dress, Cos, £99
Available at Cosstores.com
This dress by COS is sumptuous and warm for the winter months ahead. Wear with a pair of velvet slippers (Churchs) and a wool coat.
The party dress: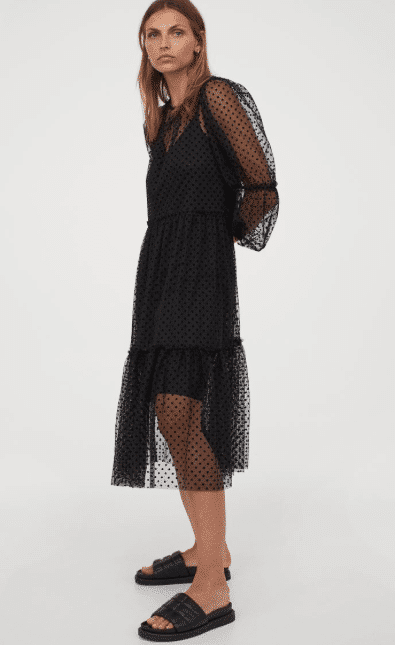 Puff sleeve tulle dress, H&M, £19.99
Available at hm.com
For those of us that want to, and are able to party with our loved ones indoors, this tulle dress from H and M can be jazzed up with a pair of black boots (think Grenson or Bottega Veneta's new lug boots) and a pair of pearls (The ALKEMISTRY)
Follow Raphael on Instagram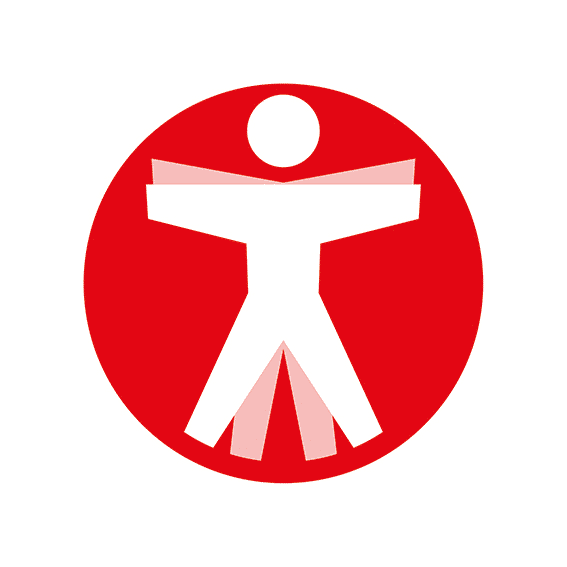 Join The Book of Man
Sign up to our daily newsletters to join the frontline of the revolution in masculinity - plus be the first to read columns by Professor Green and Jason Fox.