The best dresses for men to buy
Here's our pick of dresses men can wear...come on, lets rid ourselves of gender constrictions and live a little!
One often questions why there are boundaries between the potentially restricting world of fashion and the expectations placed on men. As a queer man, I too have asked myself this on many occasions. I buy clothing from the women's section: be it jumpers, trousers, shirts – items that will generally pass. Sure, the trousers are wide, and the sleeves are puffed but I feel safe and secure wrapped up in my blanket of socially structured masculinity. Don't I?
It's not until that moment when you pass a shop window and you see a glimmering floor length tulle dress glaring back at you, the mannequin's arm extended outwards, inviting you in that you ask yourself, 'why can't I wear you?' The conscience on your left shoulder tells you to go for it, whereas the conscience on your right tells you people will stare. You leave it and settle for a pair of trousers. But deep down, you revel in the thought of wearing that dress.
Men have worn dresses for centuries, so why now do we feel that we can't? Cue Harry Styles, our sugared watermelon-eating aficionado. Known for his love of pearls and possessor of enough Gucci librarian looks to last a lifetime, he is fast becoming a fashion icon known for defying the rules of gender in fashion. He may not be the first man to wear a dress, and he certainly won't be the last, but we can't deny that his most recent gig as the first ever male cover for American Vogue whilst wearing a Gucci gown, is at least a step in the right direction.
Here is my edit of dresses that show how men can indeed wear dresses in their everyday lives…
The Lunch dress:
Gathered-waist cotton and tulle sleeveless dress, Noir Kei Ninomiya, £375
Available at MATCHES FASHION
Having a well-constructed white shirt or dress is essential for anyone's wardrobe, so it's fitting that this piece should combine the two. Wear with a chunky bracelet (from COS or Kyoto Tango) and a pair of white sneakers.
The casual dress: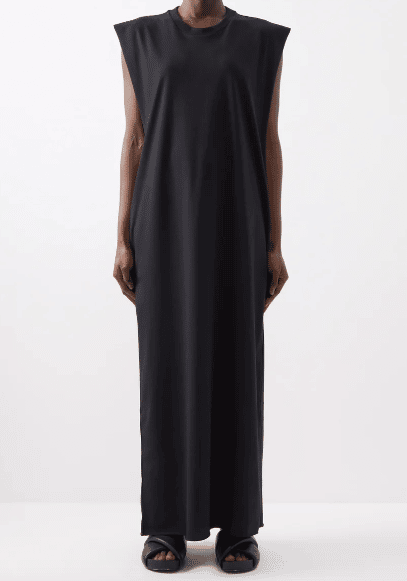 Sleeveless recycled-yarn maxi t-shirt dress, Raey, £100
Available at MATCHES FASHION
An easy to wear, very comfortable t-shirt dress that's ideal for day-to-day wear, and looks cool with trainers or even sturdy boots. Great entry level dress for those a little nervous about this whole thing.
The attention-grabbing dress: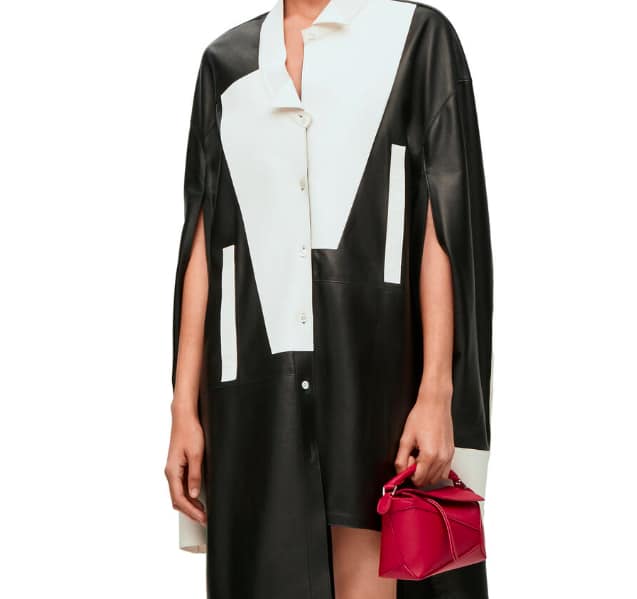 Asymmetric shirt dress in nappa, Loewe, £5450
Available on Loewe.com
This one of course is way to expensive for all human beings, but it's worth a look because it looks insanely cool and serves as a clue to how we will all dress in the future when we are genderless, live in giant communal Zorbs and spend all our spare time in the Orgasmatron.
The work dress: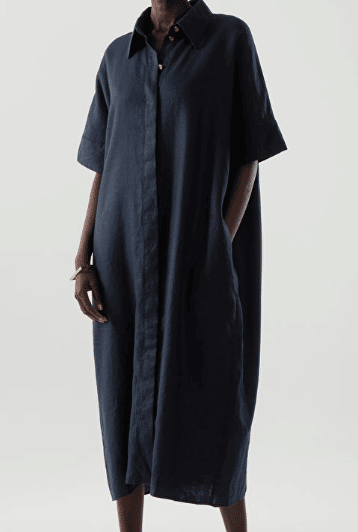 Relaxed Lined Shirt Dress, Cos, £79
Available at Cosstores.com
This dress by COS is loose enough to fit most frames and professional enough for office work. Wear with a pair of boots (Church's) and a wool coat.
The party dress: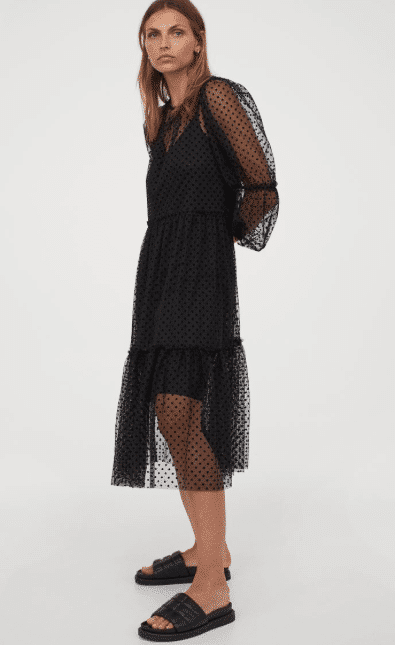 Puff sleeve tulle dress, H&M, £19.99 – update: now £13
Available at hm.com
For those of us that want to, and are able to party with our loved ones indoors, this tulle dress from H&M can be jazzed up with a pair of black boots (think Grenson or Bottega Veneta's lug boots) and a pair of pearls (The ALKEMISTRY).
The chic dress: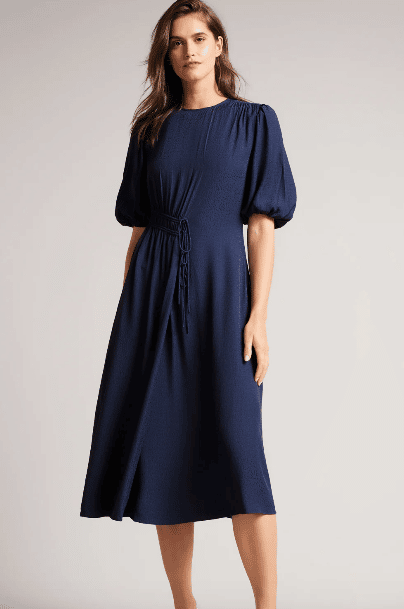 Shirt dress with lace panels, £175
Available at TedBaker.com
For thinner framed men, this is a dashing little number for special occasions and statement making. Pushing beyond the norms into something a bit cooler, a bit sexier and well, I mean, who needs trousers anymore, come on…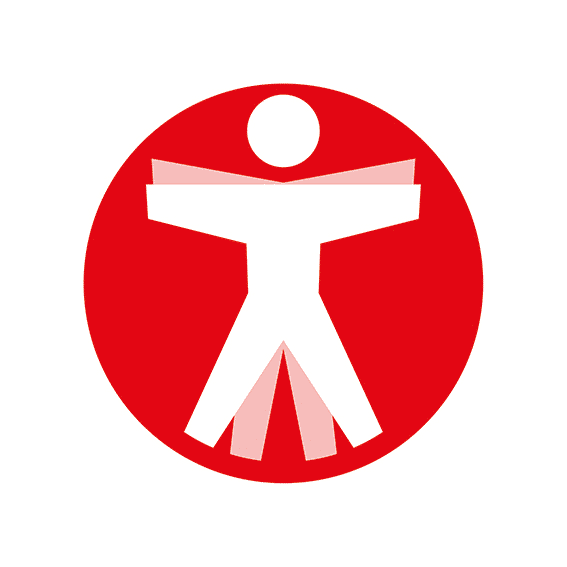 Join the frontline of Modern Masculinity
Sign up to our daily newsletters for the latest from The Book of Man