As part of the Own Your Future project by H&M and The Book of Man, Locksmith writes about staying motivated and becoming addicted to progress.
The Own Your Future project has been set up to give young men the tools and platform to progress in a tough post-pandemic world. The Book of Man and H&M surveyed people who were struggling with issues around life and work and recruited six people who would particularly benefit from a series of positive interventions; new outfits from H&M with a photoshoot, internships with The Book of Man, and mentoring sessions with top role models, including Locksmith from Rudimental. As an extension of his session, here Locky writes about motivation, mindset and always progressing…
My main motivation in life is progression. I like to always have a lot going on, because I know I'm progressing. I'm addicted to that progressive feeling.
I don't want to be stagnant, or content, it's about feeling like I'm achieving a personal goal. That helps me keep motivated and drives me to continue to juggle all these branches I have coming off my tree, if you like.
That's my main motivation, progression.
Goals are important to give you direction in that, but I set goals that allow me to have a journey. I genuinely believe the journey counts most.
I made the point to the boys in my mentoring session that you can have all the accolades in the world, but you have to always want to jump onto the next thing. Sometimes you can forget all the stuff you have gone through in order to get the accolade, when that's the important stuff, that's what's shaped who you are today.
Why passion matters
I'm writing a children's book at the minute geared towards kids between the ages of 8 and 14. It's about certain scenarios I was faced with in my life. Growing up as a child is difficult, a lot of the time you feel like you're alone as your body changes and you go through so many transitions. I wanted to give an example to kids that they're not alone in this. There's someone like myself who has felt like that too.
But as I'm writing this book I'm starting to go back into my history and I'm finding traits I had when I was younger that are still instilled in me today. For example I fell in love with football when I was 8. And the fact that I found a passion really early allowed me to focus on something. With that focus came a structured routine as well as wanting to better myself every time.
I would wake up an hour and a half earlier so I could get to school and play football in the cage. I would leave school later to do the same. And those kind of things still exist for me now: I wake up at 5am and go out for a jog because I want to progress. I can humbly say that this is something that has been a part of me from an early age, and has grown and been nurtured by myself, organically.
I say to my 11 year old son, I don't care what you do for a living, that's down to you. But make sure you are passionate about whatever you do. If you're working in a MacDonalds or a supermarket, make sure you flip those burgers the best you can, make sure you're stacking those shelves to the best of your ability.
Be passionate about what you're doing
That's what happens to a lot of kids: they become unsure of their lives because they don't have a passion. Then they get to adulthood and struggle with what to do.
I talked in the mentor session about meeting the other guys in Rudimental and knowing, just knowing, that we'd be a success.
That was me basically saying I will do whatever it takes to get to a level of success. In my head I thought, 'I'm willing to do that, we're going to get there, it's going to happen.'
The analogy I have is about a monk who was very successful, and a kid asked him, 'How did you become successful?' The monk said, 'Meet me at the beach at 6am and I'll show you.' The kid was confused but came to the beach, and they both ended up in the water. The monk kept telling him take one more step into the water, take one more step, until the water was at neck height. And then the monk dipped his head in the water, held him there as he was struggling and panicking, then pulled him back out. And the monk asked him, 'What did it feel like when you was in the water? What did you really want to do?' And the kid said, 'I wanted to breathe.' The monk said, 'That feeling there, is the feeling you have to take into everything you do. You have to want it, as an essential necessity to stay alive, as the need to breathe.
I've always had that inside of me whether its football or music. I would go to sleep and wake up with my football boots on.
When I couldn't play football, I cried. When I couldn't make music, I cried. It hurt. It felt like I couldn't breathe.
That's where my statement came from, I was willing to give everything to this. I was going to succeed. It's easy for me to say that now but you ask some of my friends. They'll describe me as someone who is driven once I have something in my head. And that hasn't ever changed.
That passion can be learned if you don't have it. Firstly, look at the people you surround yourself with. That's key. If you feed off people who aren't like-minded and don't want to move forward then you won't move forward. If I play semi professional all my life, I'll play at that level, but put me with Ronaldo and Messi…although I will never be at their level I will definitely improve. And be inspired and motivated.
Also be honest. You have to be honest to yourself. And if you're honest with yourself you will hurt yourself internally and repair yourself internally. The hard truths that you're honest about will help you grow. Rather than making excuses for why you haven't progressed or why you haven't got motivation or why you haven't been inspired or why things haven't worked out. Being honest to yourself is key.
The best thing that every one of us can do is to jump out of our comfort zone. That horrible place that people find uncomfortable, you can put yourself in there and you can come out of the other side, not always successful, but come out having learnt something and progressed. Become a better version of yourself, whether you fail or succeed.
What is a gift in my eyes is seen as a hindrance in other people's eyes. No one wants to put themselves out of their comfort zone. People want to stay in their comfort zone, but that doesn't allow you to grow and achieve what you need to achieve.
Training and inspiration
Training isn't just about six pack abs and biceps, I'm not fussed about all that. What I am fussed with is the feeling of achievement. A lot of people underestimate that feeling and the way it can help you in the way you can think about everything in life. You can work in a 9-5 job, like I have done in the past, and spend years in there before someone hands you a promotion or tells you how well you're doing. But when you train, you can have an instant effect of achievement, an instant sense of progression. Whether it's in an hour's session, or over a week or six months, you will see a transition as a result of putting in the hard work and being disciplined. You will see the effects. The by-product of that will be the physicality change, the healthy change – you'll be adding a few years onto your life by engaging in fitness – but above all is that mental positivity that will influence your life. That's so important.
Growing up I was a massive Ian Wright fan, not only because he was an amazing footballer for the club that I love, but it was his story and where he came from. The fact he was written off for so many years and wasn't given opportunities to prove himself but he didn't give up, he kept going and he was rewarded by becoming one of the best English international strikers. When I feel like I'm going to give up or things aren't going my way I think of my younger self looking at his poster in my wall in my room and that motivates me.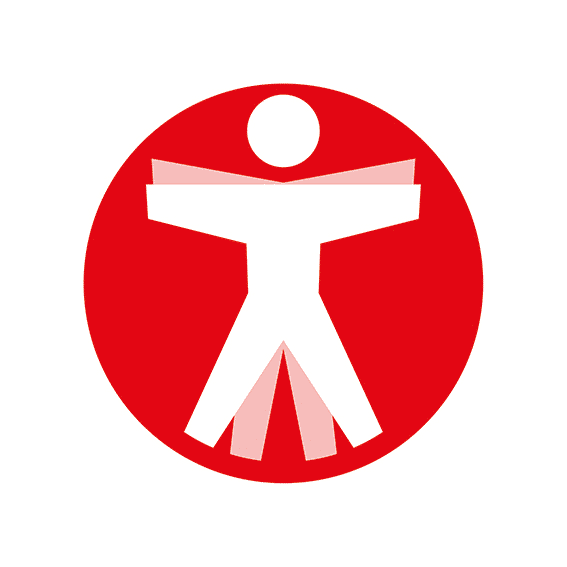 Join The Book of Man
Sign up to our daily newsletters to join the frontline of the revolution in masculinity.