London Cocktail Week – where to go for the finest drinks
London Cocktail Week is here again and here are our pick of the best things to check out, from 60 second cocktails to human towers..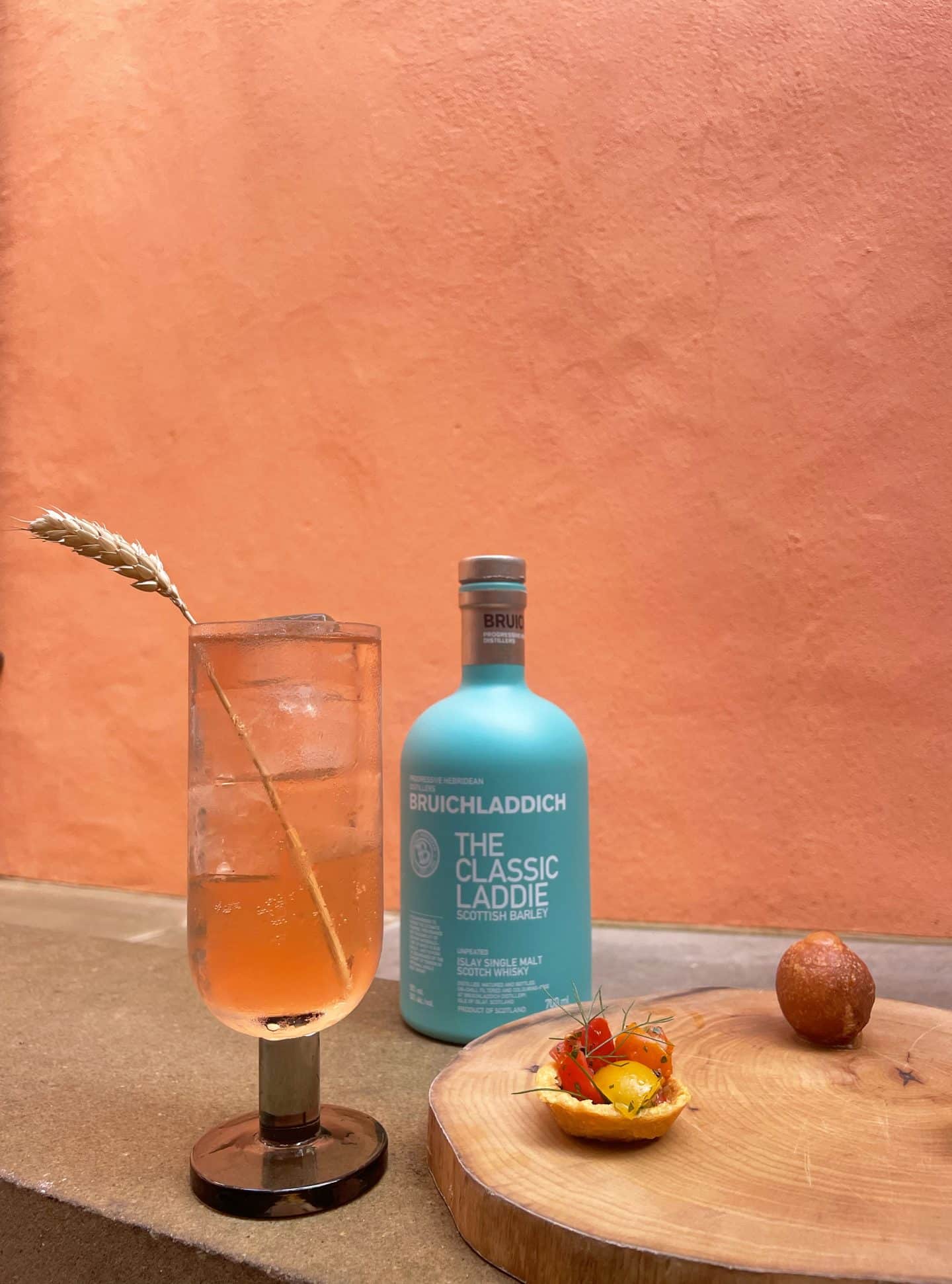 13th-22nd Oct – Bruichladdich x Native at Browns 
Two endeavours committed to sustainability have teamed up with a perfect treat for London Cocktail Week. The truly special little Mayfair restaurant in Brown's, Native, has sustainability at its core with its handmade design and landscaped garden setting. And here, LCW wristband wearers can enjoy a delicious Islay Highball for £7. It is inspired by the  landscape of Islay, and made with their in-house 'parsley honey' which has similar flavour notes to heather honey. Of course it is also made from BOM favourite, The Classic Laddie, which also has sustainability at its core. It is distilled from 100% Scottish barley at the Bruichladdich Distillery on the island of Islay – where the whisky is all natural, nothing is chillfiltered and no caramel colouring is added. And boy, can you taste the quality.
This special London Cocktail Week cocktail is perfectly paired with the 'chefs wasting snacks' – a selection of zero waste snacks (which change depending on the day) made from what many would consider to be waste, but to Native they are an ingredient and product in its own right!
Discover more at https://www.bruichladdich.com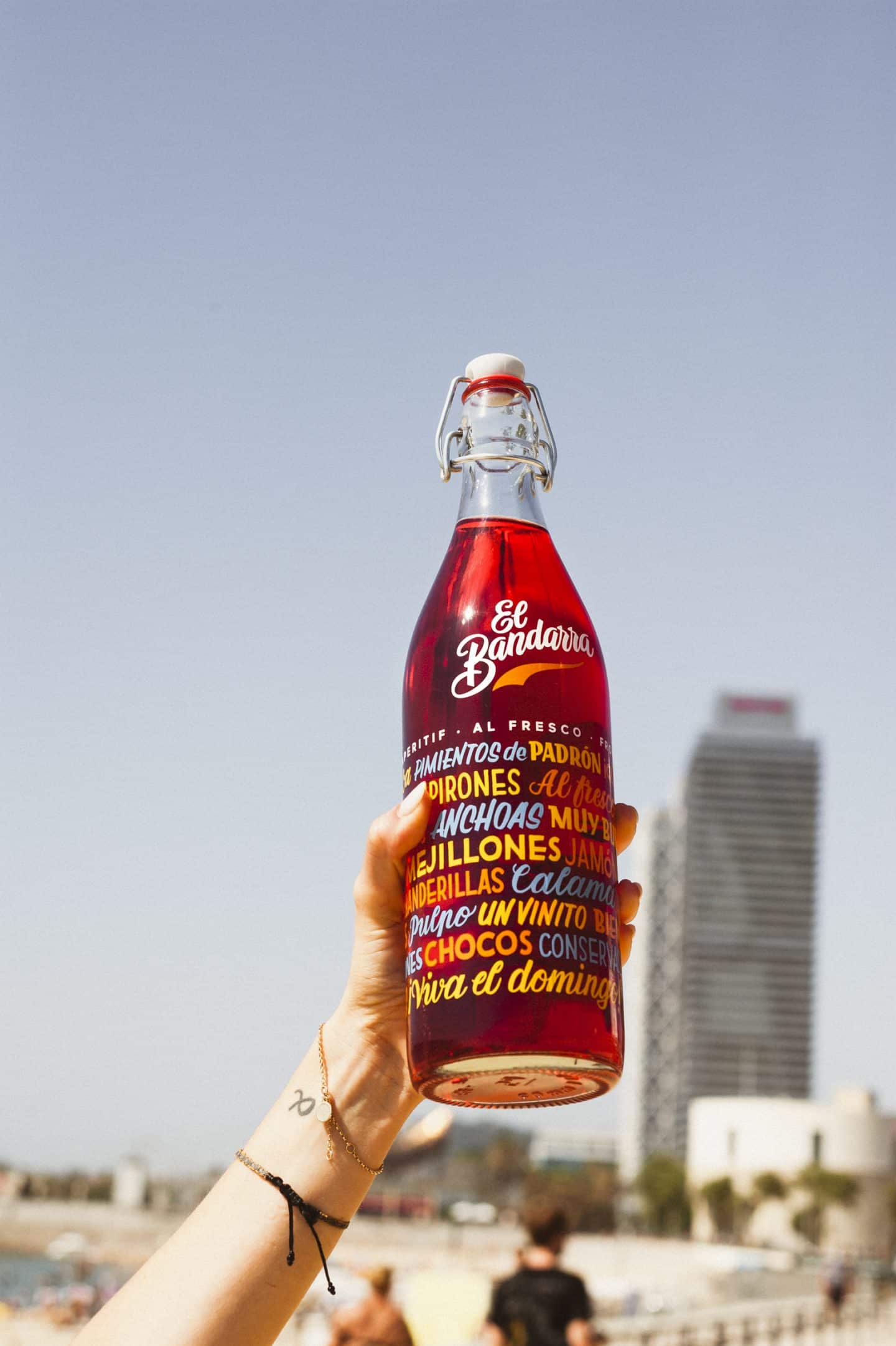 22nd October – Aperitivo Hour & human tower with Alex and Albert Virgili
The Barcelona brothers and creators of El Bandarra Aperitivo make their debut at this year's London Cocktail Week – at the Little Cocktail Village in Belgravia, Alex and Albert Virgili will taking people through a tasting of the El Bandarra range during their unique Aperitivo Hour. This traditional midday moment in Spain, is a time for friends to get together for good times, delicious drinks and tasty snacks.
El Bandarra which name translates to "the rogue" will also be joined by The Castellers of London for a unique Aperitivo Hour performance, in the form a human tower! Building human towers, or Castells, is a Catalan tradition that dates back more than 200 years.
Price: £10
Find out more about @elbandarra_aperitivo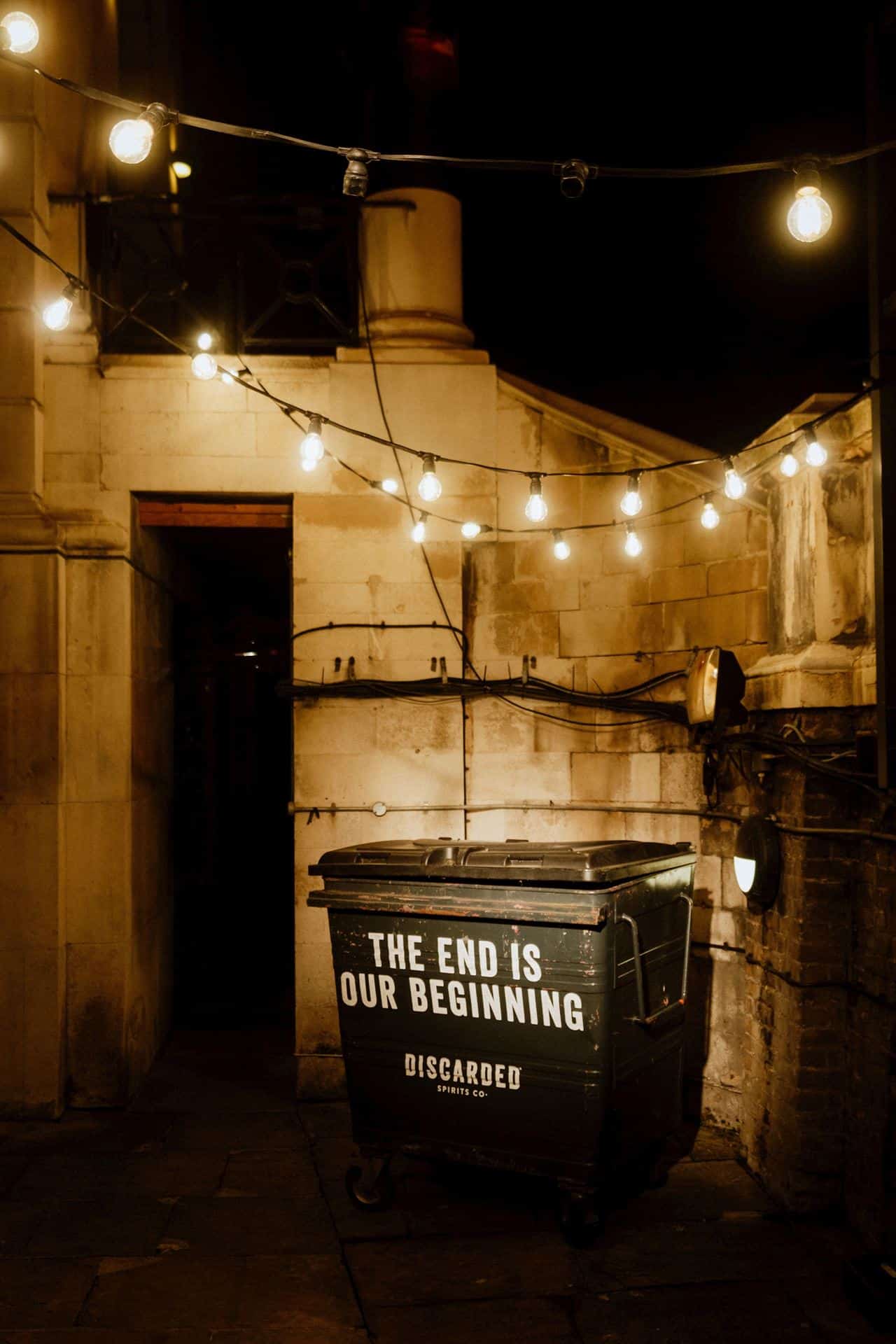 20th Oct – The World's Most Rubbish Bar from Discarded Spirits Co.
Taking place at The Bargehouse at Oxo Tower Wharf, this unique event will feature an immersive experience through a multi-storey factory, where you can try five zero-waste cocktails, courtesy of the world's leading and most sustainable bars – Little Red Door (Paris), Little Mercies (London) and Nine Lives (London).
Art created out of waste will be on display (you'll be invited to become a rubbish artist yourself), you can drink The World's BIGGEST Rubbish Cocktail (straight out of the bin) and dance the night away with a Discarded disco… what's not to love?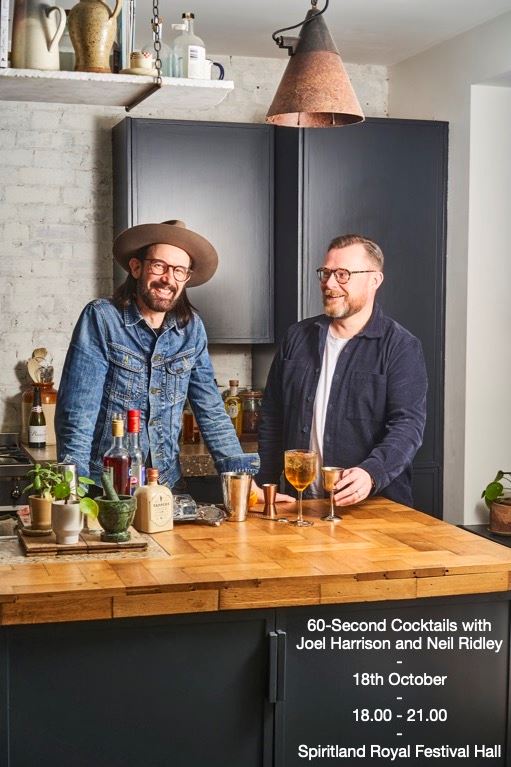 18th October – 60 Second Cocktails
60-Second Cocktails is the name of the latest book from award winning drinks writers Joel Harrison and Neil Ridley – it's aim is to demystify cocktail making, showing how quick and easy it can be to make a tasty mixed drink with the minimum of equipment, effort and fuss.
At this event you can join Joel and Neil –  who are former A&R executives – for an evening of cocktails paired with some of their favourite tracks, including a selection of 1 minute long masterpieces, at Spiritland Royal Festival Hall, one of London's most exciting bars based around high-end audio equipment.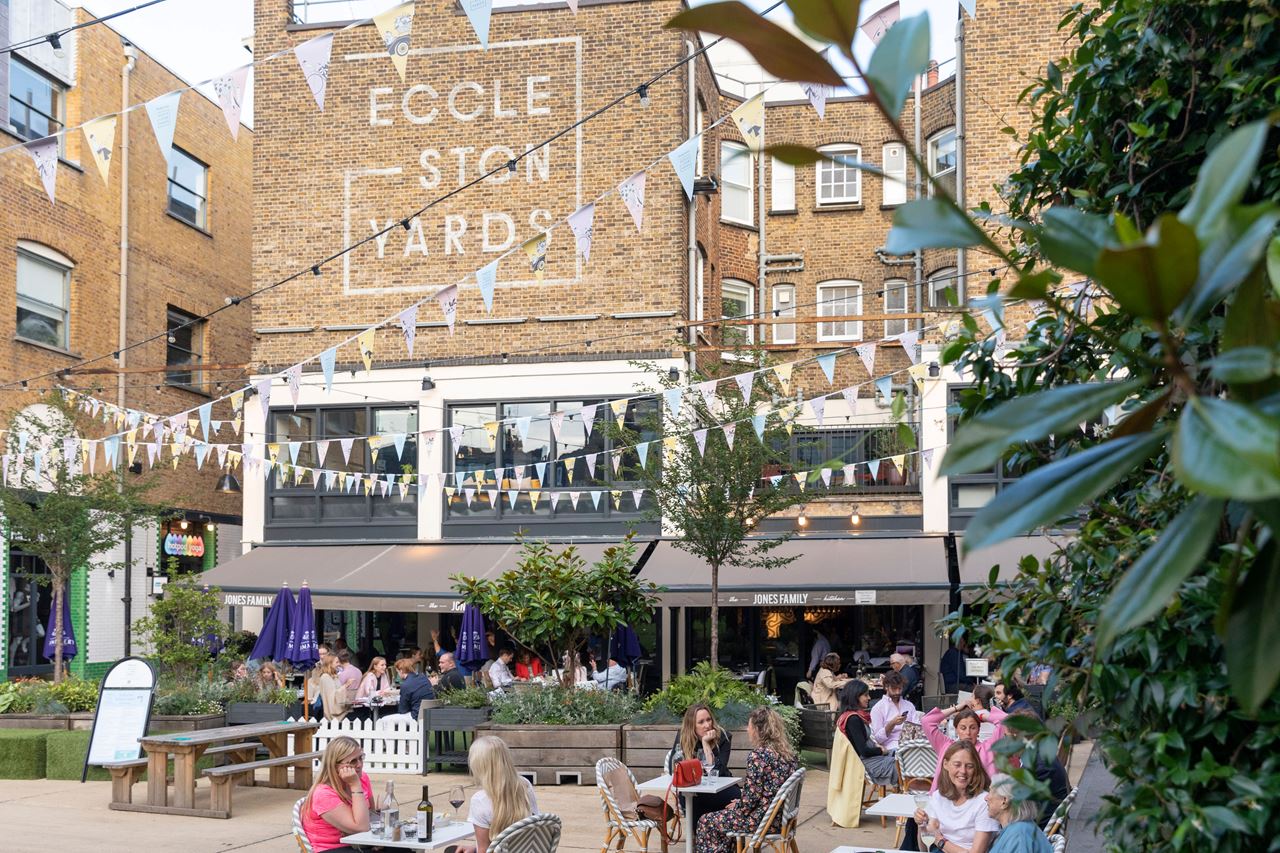 13th – 23rd Oct – Mirror margarita bar 
At the Little Cocktail Village in Belgravia, you'll find al fresco square full of palm trees and disco balls, and where you can try an award-winning Mirror Margarita – or take a twirl around the mirrored totem pole and see if you're better suited to Tequila or Mezcal.
London Cocktail Week wristband wearers get an exclusive discount on their brand-new sparkling Mirror Margarita, plus they'll have plenty of bottles for you to take home and a limited edition Day of the Dead special.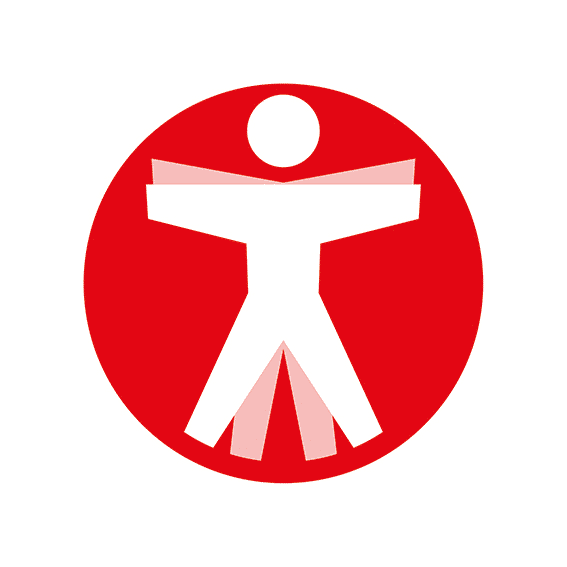 Join The Book of Man
Sign up to our daily newsletters to join the frontline of the revolution in masculinity.