Earth Day art – Bruichladdich style
Earth Day art is hitting a high as Bruichladdich Distillery enlist LAZERIAN Studio to create a sustainable art sculpture...
Art, whisky and planet-saving? Count us in. In celebration of Earth Day on 22nd, Bruichladdich Distillery with their partners Lawless Studio have joined forces with LAZERIAN Studio to create a piece of art that is both visually stunning and thought-provoking.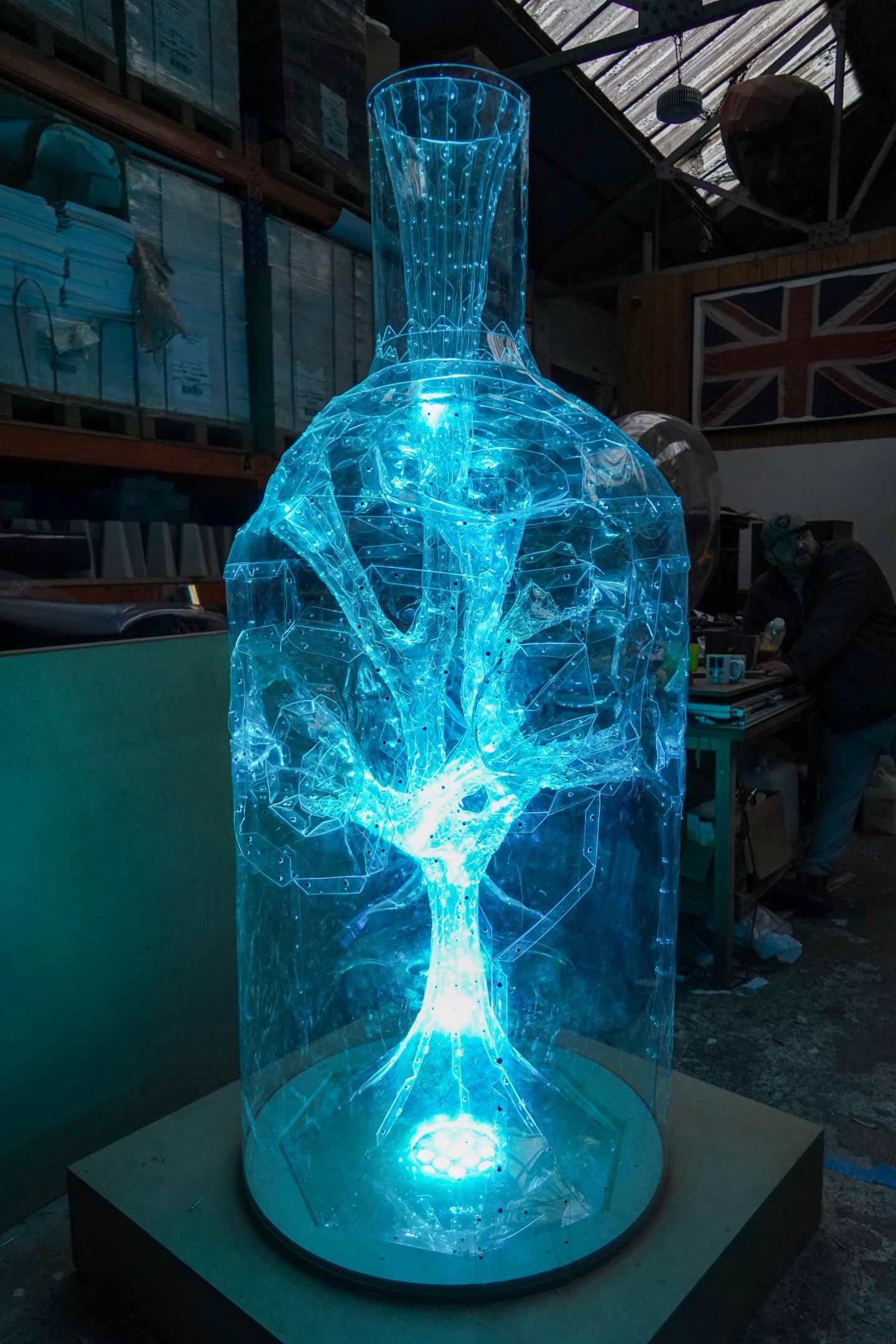 Bruichladdich are one of our favourite whisky makers, obviously due to their spirits but also because of their mission to create change, stimulate conversation and lead the way in sustainability. Earth Day is a biggie for them then, as this new piece of art is pretty big too.
Called 'Message in a Bottle,' the 2m high sculpture has the environment at its heart. At first glance, the sculpture appears to be a plastic tree inside a 2-meter bottle, but upon closer inspection, it's revealed to be a representation of the 'circular economy' – which is about reusing products rather than scrapping them and using new resources. Through the idea of 'creating another bottle,' the sculpture encourages people to look at the transformative power of our everyday choices and decisions.
Essentially, it's designed to make people think about the future of the planet, and how everyone has a part to play it. And its fun and interactive too – people can write an environmental promise or a pledge on a piece of seeded paper and post it into the bottle. These will then bloom into wildflowers, representing renewal and natural growth, as well as creating a spectacular evolving piece of art.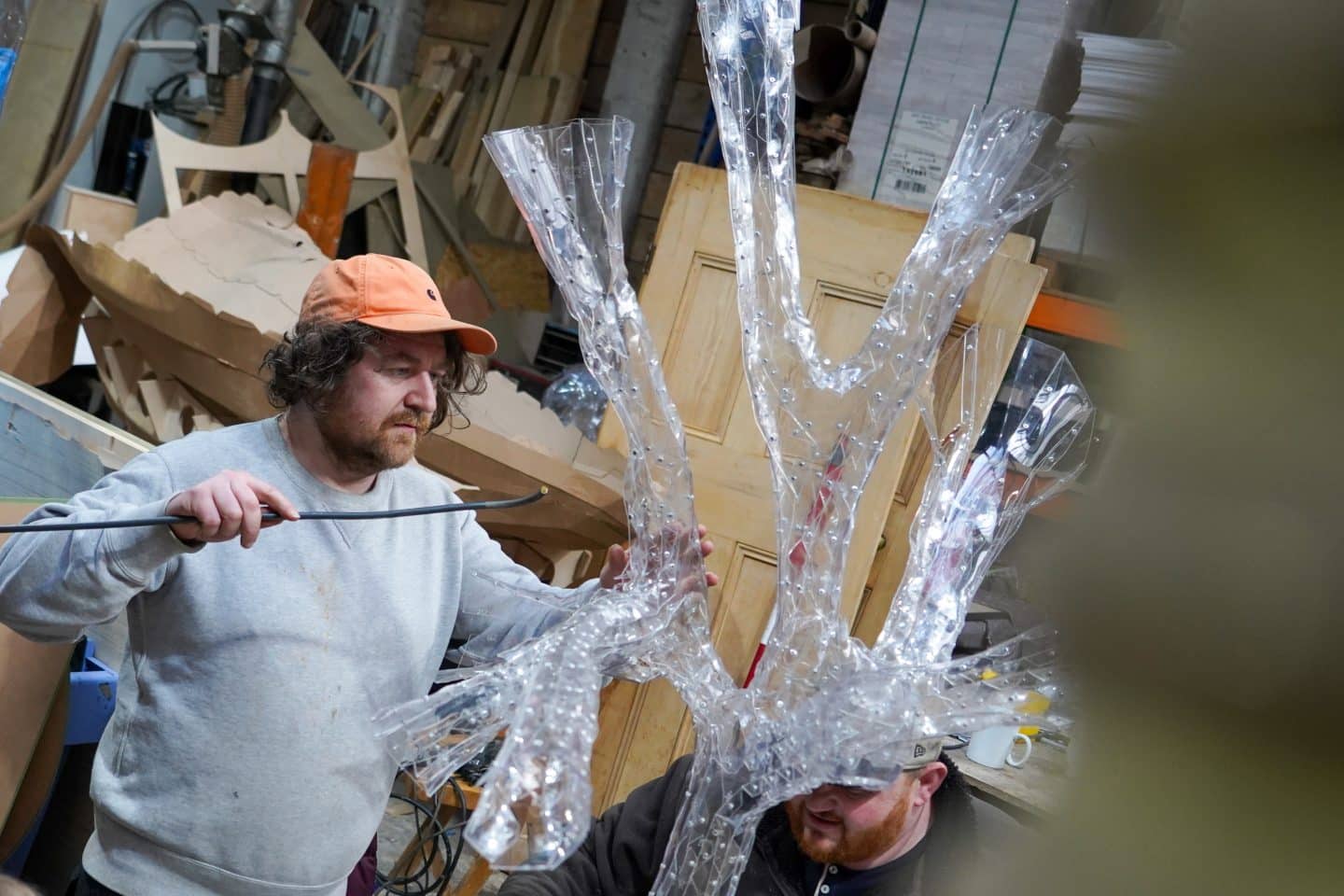 Liam Hopkins from LAZERIAN said, "Working with Bruichladdich on the 'Message in a Bottle' project was an honour and a pleasure. We share similar values when it comes to environmental sustainability, and it was inspiring to create something together that has so much potential to inspire positive change in our communities."
The 'Message in a Bottle' sculpture is crafted from PET (polyethylene terephthalate) materials made up of 100% recycled plastic bottles, which have been shredded and melted down to create an incredibly durable material. Then of course the seeded paper bring the metaphor of growing beauty surrounding the tree, just as word will spread and meaning grow from the experience of seeing the sculpture. Small, daily decisions are really what this is all about, if we're to create a better future.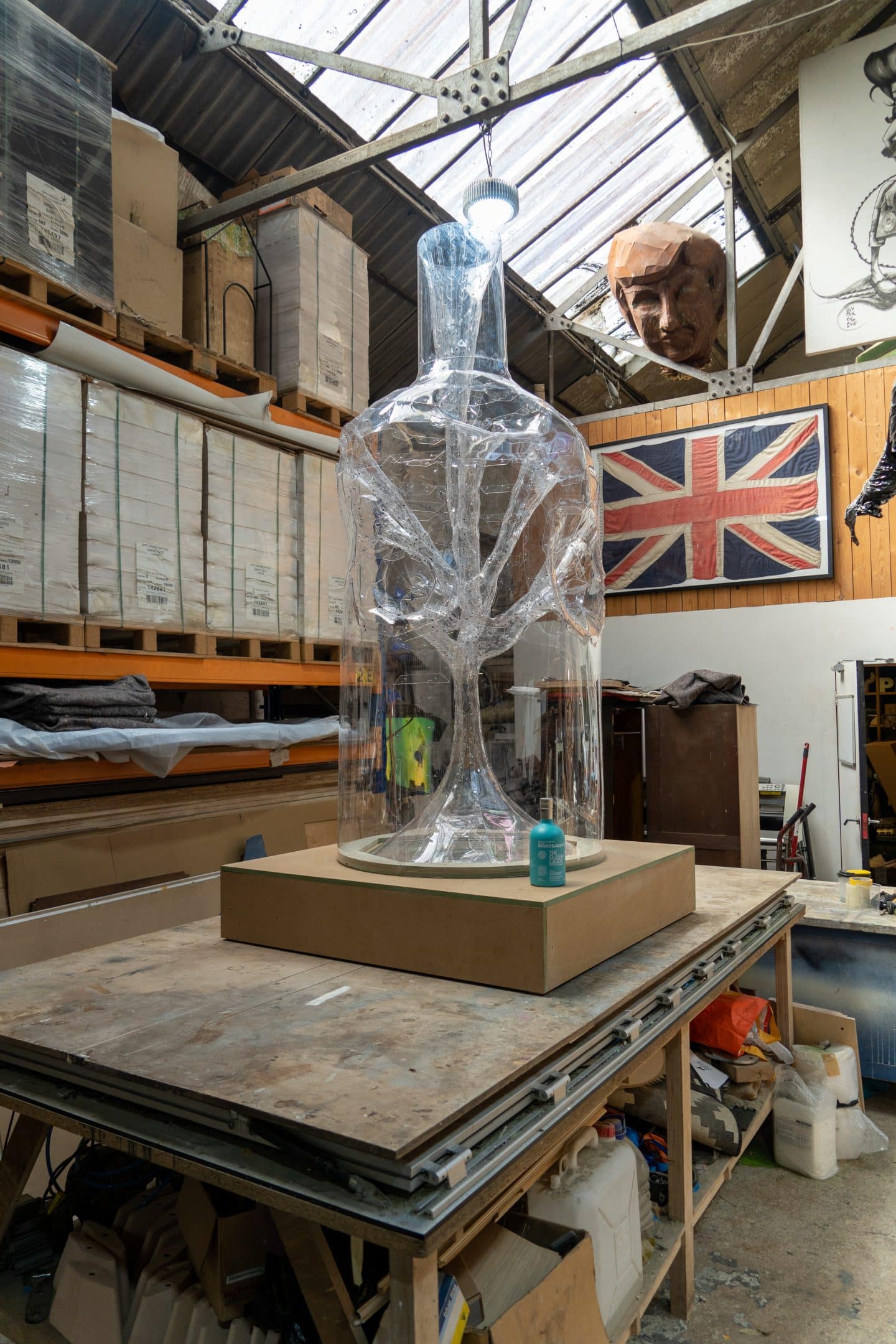 The LAZERIAN and Bruichladdich Distillery sculpture will be in Borough Yards in SE1 from 24th April for two weeks. Go check it out.
Evidence of Bruichladdich's sustainability commitments and their progress to date can be found on their website, and within their annual Impact Report.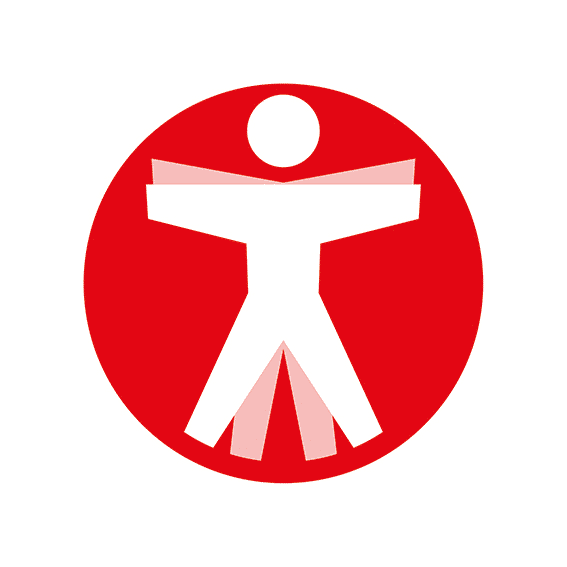 Join The Book of Man
Sign up to our daily newsletters to join the frontline of the revolution in masculinity.