GROWN sparkling wine – a drinks company on a mission
An interview with the founder of a new range of English sparkling wine, who is on a mission to create a new category of drinks
GROWN is a new UK independent drinks label, on a mission to create sustainable British-made sparkling bubbly that is lower in alcohol and calories than wine or Prosecco. Crafted in Kent from natural ingredients, the drinks use a blend of dessert and culinary apples that have a crisp, wine-like style, and provide the base for a unique and refreshing drink. The Book of Man tried their Sparkling Elderflower and Basil over Christmas, and let's just say it didn't last long: this stuff is drinkable, pleasingly light and even more pleasingly is shifting people away from chemically produced wine towards organic, low intervention, natural drinks.
We spoke to founder Chris Croissant to find out more:
How did the business start?
I've never been a massive drinker. The part about drinking that I enjoy the most is at the start, when you're just starting to feel a little relaxed and beginning to unwind. And I've always wanted to hold onto that moment for as long as possible – avoiding the dehydration, hunger and tiredness that often comes with it. And if you have a fairly low tolerance to alcohol, or don't enjoy its excessive effects, you're pretty much out of luck when it comes to high quality alternatives. The idea for Grown came about while on holiday with friends in Biarritz in August 2020. One evening we were at a cliff top bar, enjoying tapas and rosé, and relieved to be together again after several months of Covid lockdowns; it was the perfect occasion for sharing a bottle of wine. One bottle led to many, and once again I'd lost that nice zone I was in; I felt tired, distracted and desperate to eat as many carbs as I could get my hands on. On the flight home, feeling frustrated, I decided to research all the low alcohol wines available, and if I couldn't find what I was looking for, I would figure out how to make my own.
So what exactly makes Grown different?
We are unique in a lot of ways. With an impressively low abv of 4.5% and just 26 kcals per glass, we're the perfect light alcoholic drink – minus the headache. Instead of using soda or sugary tonics, we keep it natural using an apple wine from a particular blend of Kentish dessert and culinary apples. This provides the distinctly crisp and refreshing mouthfeel you get. Natural botanicals are then added to give the drinks their unique finish. We also make our drinks in a similar way to wine, using grape must – a sustainable byproduct of the British wine making process. Grape must provides the naturally light sweetness to the drinks, which means we don't use refined sugar or sweeteners. And although made in a similar way to wine, a glass of Grown has a whopping 82% less calories than your average glass of white wine. Finally, we knew we wanted a lighter drink that was lower in alcohol, but first and foremost it needed to taste great. As a consequence of focusing on quality, we very much follow a typical winemaking process, and work with an award-winning winemaker in Kent. We spent a long 12 months researching ingredients, botanicals and herbs to create a drink that would provide the perfect light alternative to prosecco or wine. We're delighted with the results and think it's the perfect mindful alternative this Christmas party season.
What have you learned as an entrepreneur?
If I'd known how hard it would have been, I probably wouldn't have started. But there's a beauty in naivety sometimes. And it's exciting, trying to do something new and original. Even if you have no idea if you'll fall on your face. Probably that's part of the thrill of it. But the main hurdle was: wine is big business, and it's pretty traditional on the whole. The barriers to entry are massive. So I was looking for a very rare thing. A winery and winemaker who didn't fit the traditional mould, and were willing to work with a complete outsider in the industry. Fortunately, I found what I was looking for, but as it turned out, that was only the beginning of an eleven month journey, full of highs and lows, dead ends and U-turns. But I've learnt with the right mindset, there's usually a solution to every problem, and on the whole, you meet tons of amazing people along the way who want to help you succeed.
How is the drinks industry changing?
The pace of change has never been higher; from canned drinks to lower alcohol to lower calories. People care a lot more about what they're drinking, and are making more conscientious decisions driven with their wallets. There's also a wider democratisation happening, about what's good and what's not, and who controls that conversation. The smaller brands are having much more say and really leading the way with the innovation that is making the British drinks industry so dynamic at the moment.
What are your future plans?
We have launched our new bottles which are available in two flavours; Sparkling Elderflower & Fresh Basil, and Sparkling Rhubarb & Ginger. With new cans soon to follow! We want to be available in as many places as possible; wherever our customers want us. The beauty of the product is that we can scale up very quickly, so we have a very exciting year ahead. And in addition to the launch flavours, we've got some great recipes in development that we can't wait to bring to market!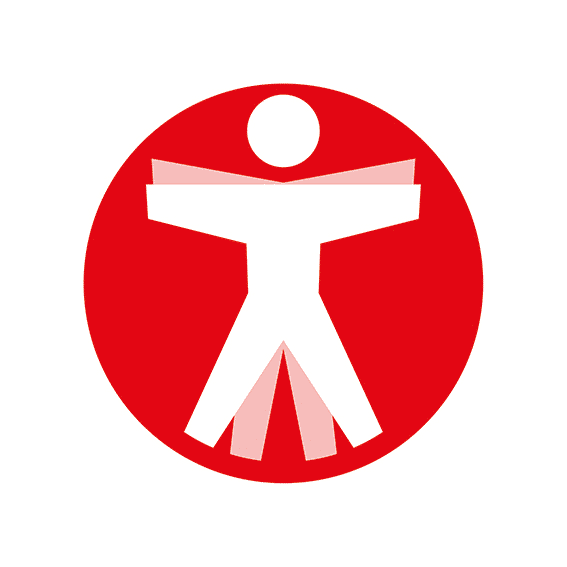 Join The Book of Man
Sign up to our daily newsletters to join the frontline of the revolution in masculinity.