The best vegan treats in the UK: Tastiest, healthiest, vegan snacks
No animal products? No problem! Accidental vegan Joe Svetlik reviews the vegan treats so good they'll impress non-vegans...
If you thought vegan treats were tasteless, you're in for a nice surprise. After my partner discovered that she was allergic to a few key animal products, we decided to banish cheese, chocolate and cakes from the house. Wine gums went out the window and Lindt balls were swiftly reclassified as a toxin. But then the vegan treats began to arrive – delicious and made without any animal products whatsoever. Who knew vegan ice cream could be so creamy, or that vegan chocolate could hold its own against Belgian's finest? 
Here's my definitive list of the best vegan treats…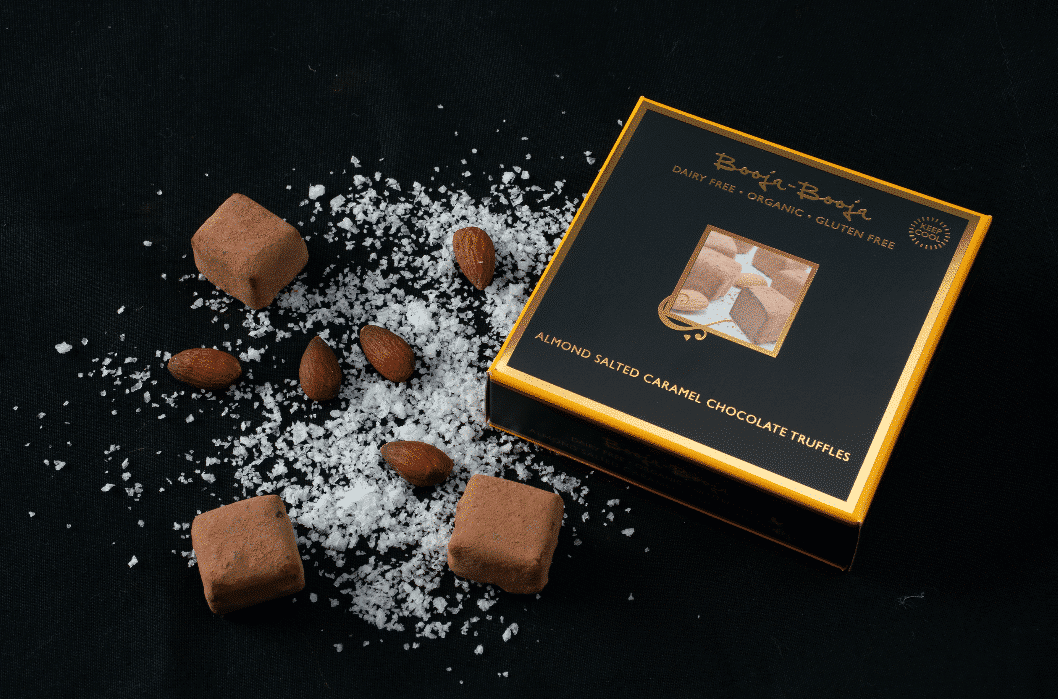 Luxurious vegan chocolate truffles? What next? With flavours including almond salted caramel, espresso, toffee strudel, and even champagne, these melt-in-the-mouth flavour bombs are dusted in cocoa and far tastier than a lot of dairy-based chocolate on the shelves. Wondering where to start? Check out the Four Corners Collection for some of the best vegan treats available.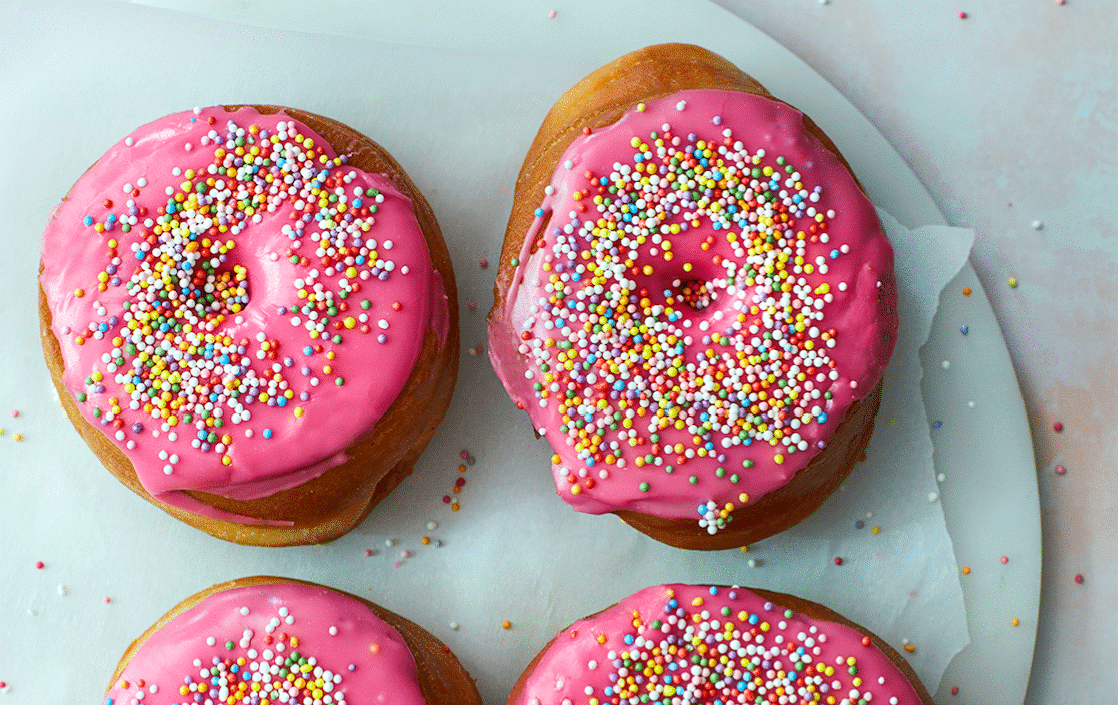 Hackney-based bakery Galeta mainly sells wholesale to cafes and restaurants, but they can also be found popping up in food markets across the capital. And a good job too, as it means you can pick up one of these beauties straight from the source. They're deep fried, topped with a dairy-free glaze with a touch of beetroot powder for that natural pink pop, and finished with a sprinkle of hundreds and thousands. If you've not tried vegan treats, or are skeptical, this is the place to start.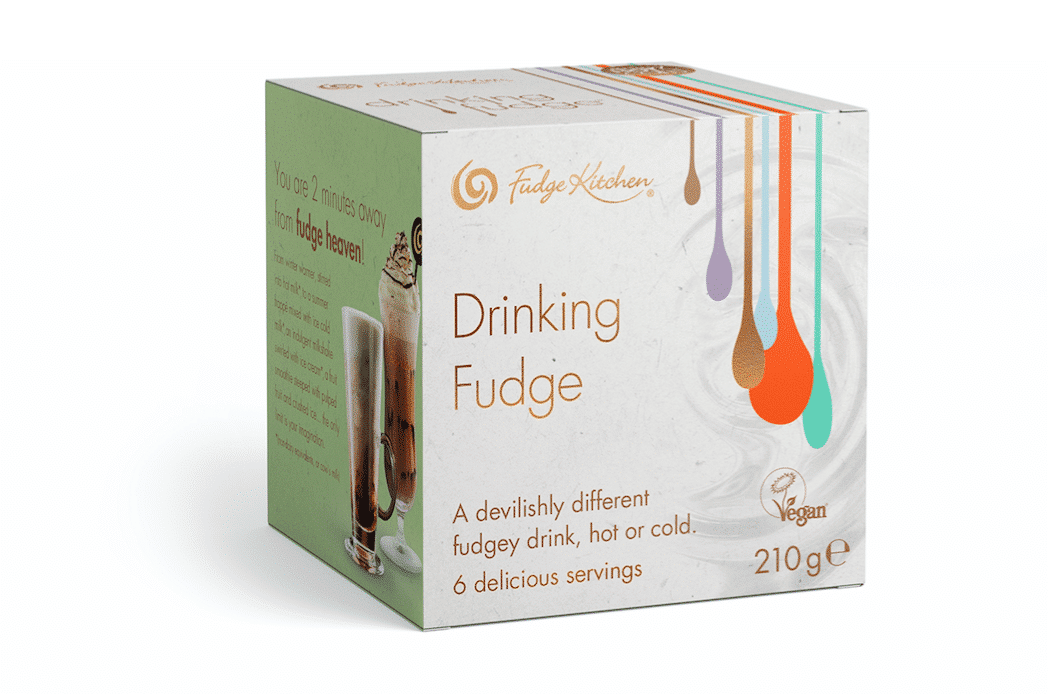 Looking for a gift for the vegan in your life? This hamper should be top of your list. It includes peanut butter brittle, chocolate fudge trio, sunflower and pumpkin seed brittle and salted caramel drinking fudge, all of which are 100% vegan and 110% tasty. None of those float your boat? How about sea salted caramel and chocolate, vanilla coconut, maple walnut or rum raisin, all of which are available separately.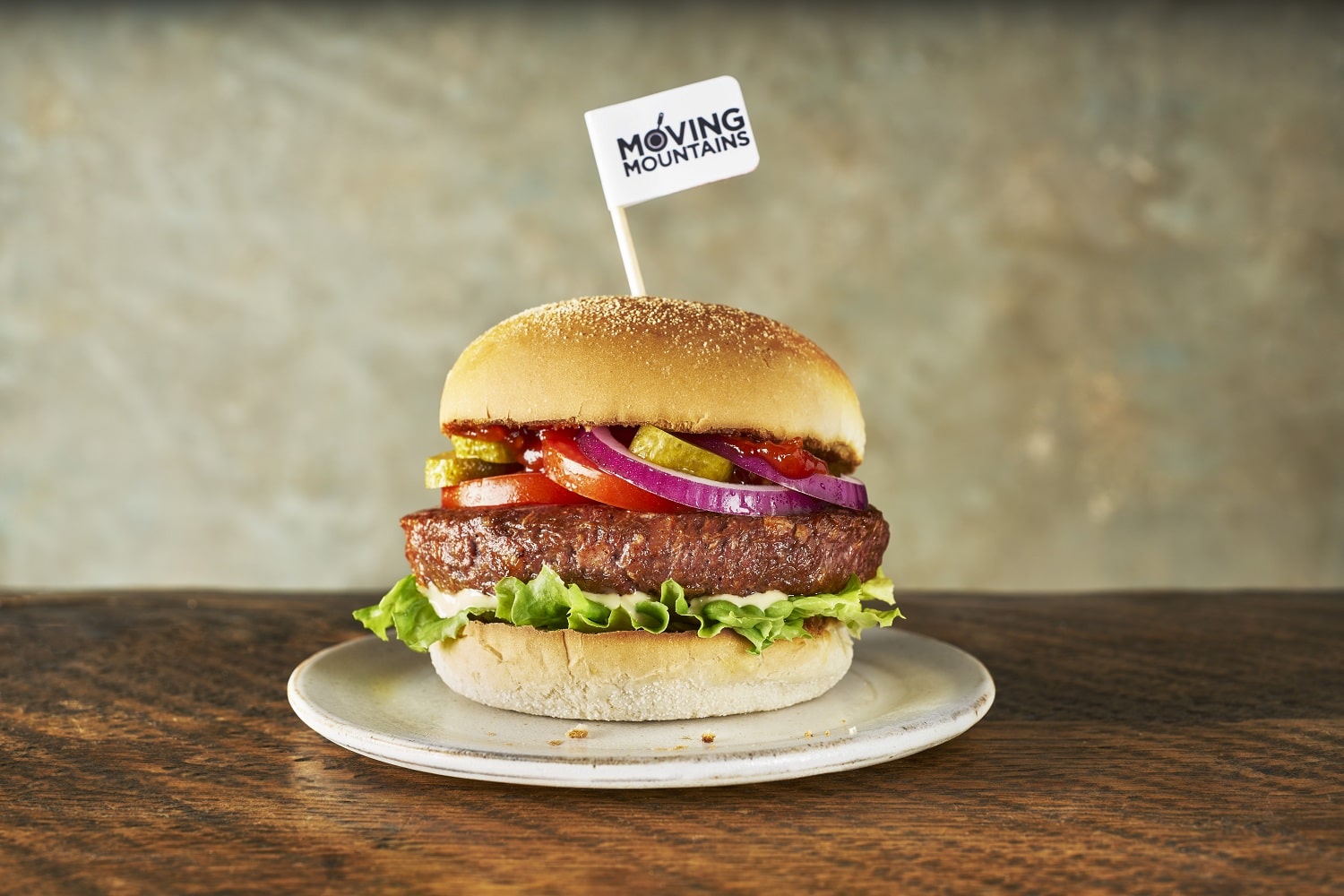 Fancy a savoury vegan treat? This was the UK's first ever meatless bleeding burger (then known as the B12 burger). It took a team of UK scientists, chefs and farmers more than three years, and over 300 test recipes before they settled on this one. That's a lot of tastings. Because it's plant-based, it's a lot more eco-friendly than a meat burger, but just as delicious. In fact, we struggled to tell the difference. You can find it now in over 2,000 restaurants around the UK, including Hard Rock Café, Wahlburgrs and – yes! – Harvesters. Altogether now: "We're going to make this a night to remember…"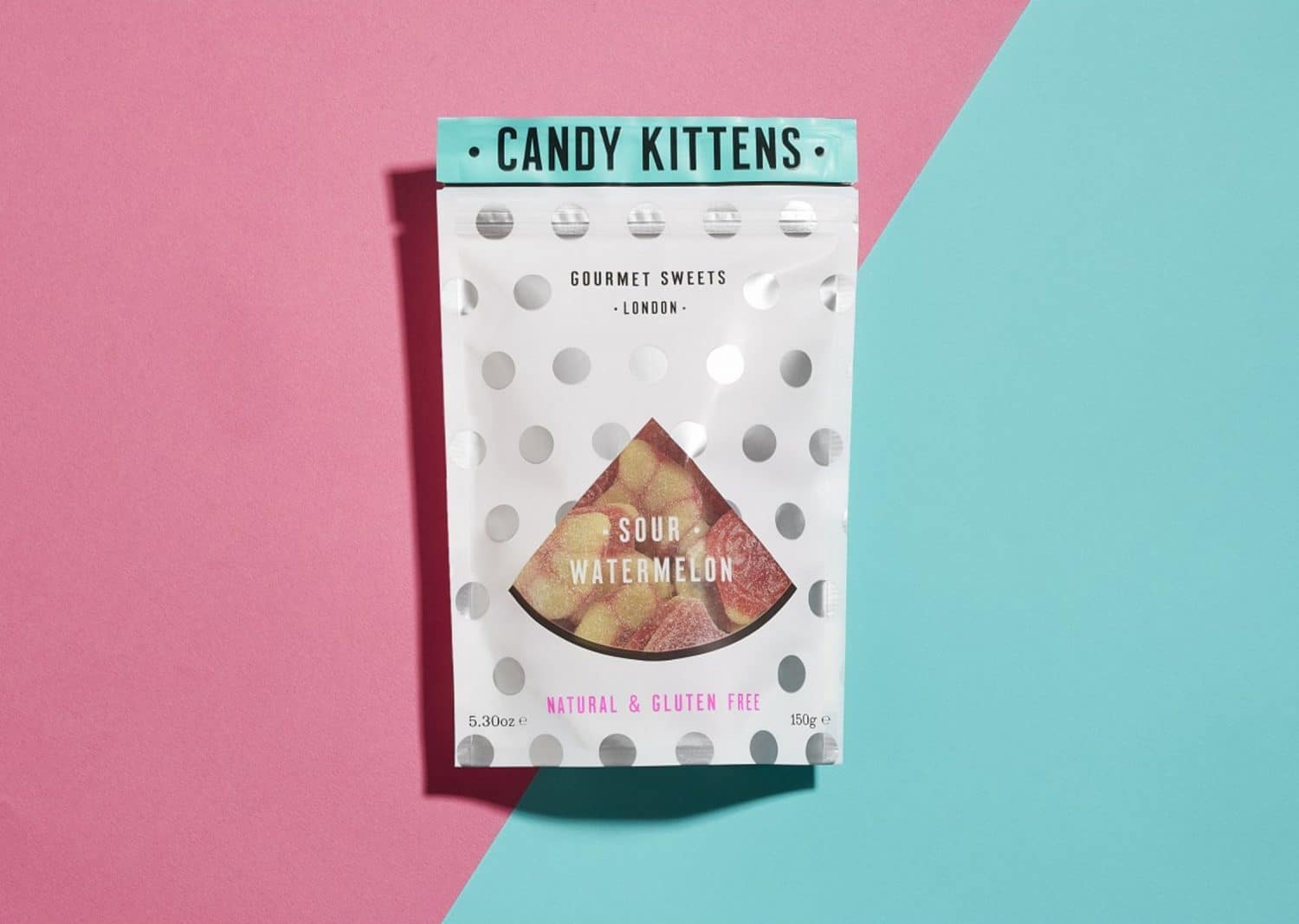 Candy Kittens is the brainchild of Jamie Laing from Made in Chelsea, but don't let that put you off. The four vegan flavours on offer (Wild Strawberry, Blueberry Bliss, Peach Fizz and Sour Watermelon) all have just the right amount of bite, as a gourmet vegan treat should. Our pick? Sour Watermelon every time.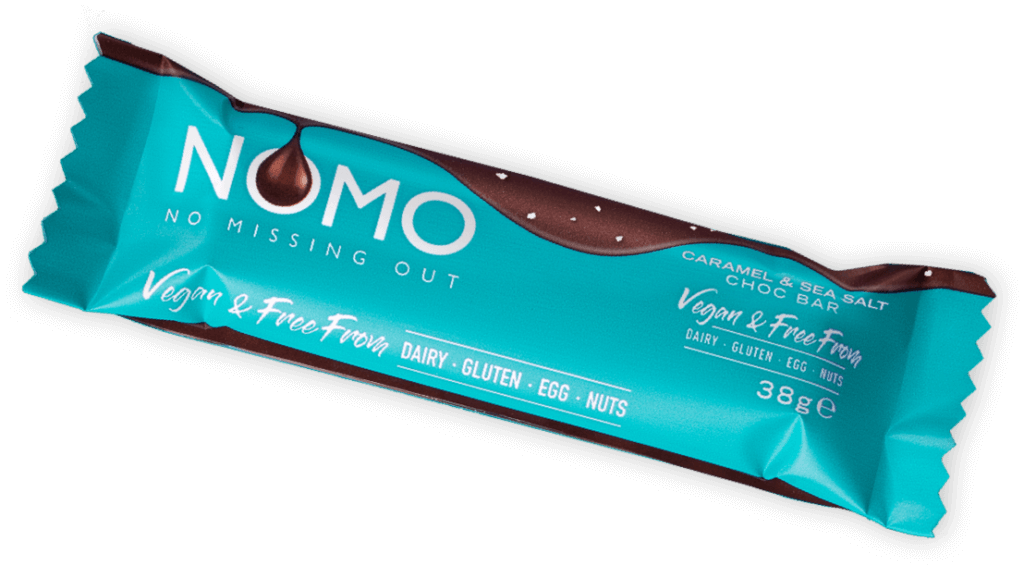 If Moo Free is the Cadbury's of vegan chocolate, Nomo is the Lindt – deliciously creamy, and available in a range of mouth-watering flavours including Caramel and Sea Salt and Fruit and Crunch. Nomo stands for No Missing Out. No kidding.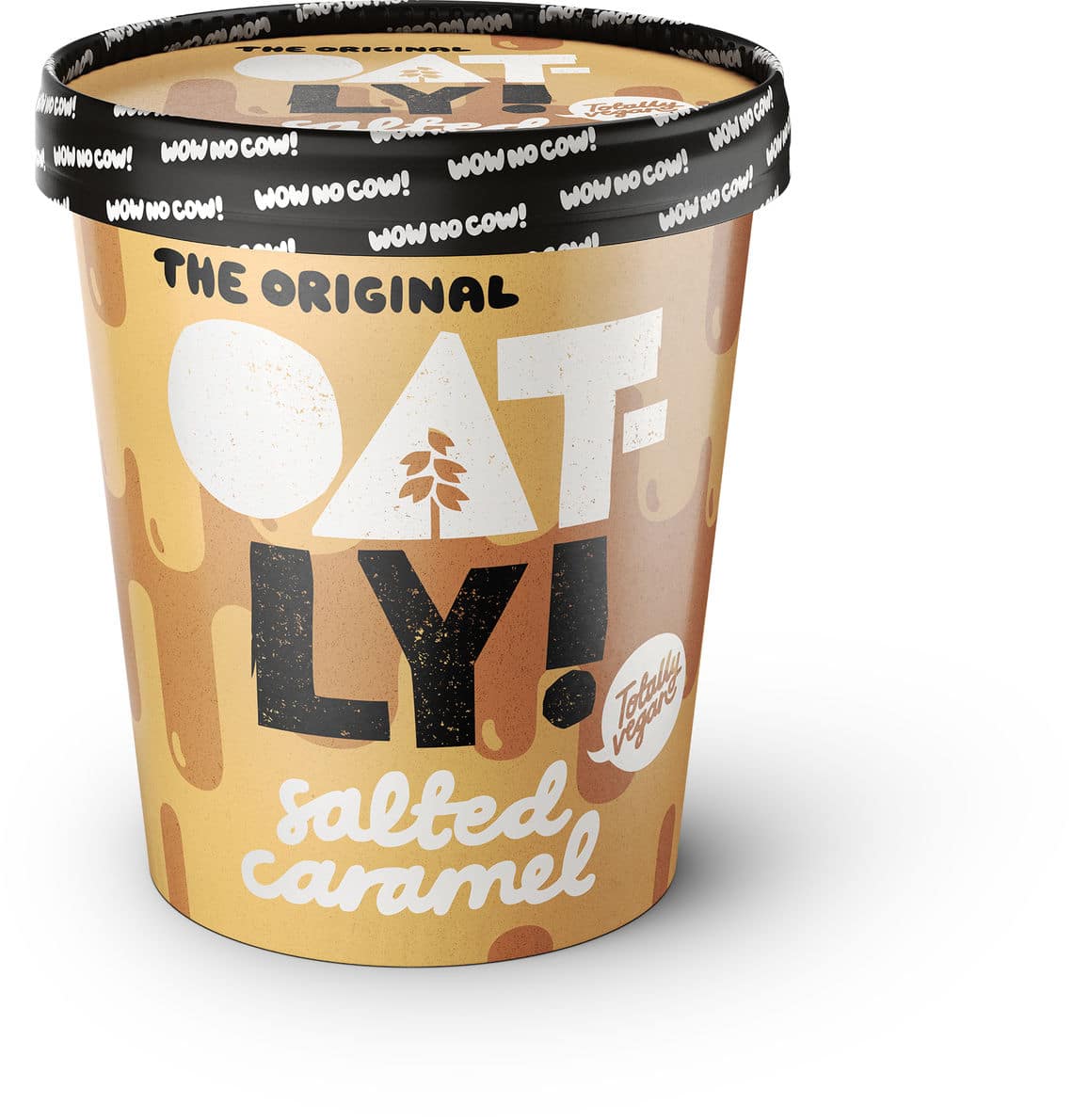 There's no shortage of iced vegan treats around at the moment, but none quite nails the creamy texture like this oat-based one. It's made by Oatly, the people behind your local coffee shop's barista-grade oat milk of choice, and comes in three flavours: Salted Caramel, Hazelnut Swirl and Chocolate Fudge. The website states: "Vegan ice cream is not healthier just because it is plant-based. And this ice cream is just as unhealthy as any other ice cream. That's why it's good, as is usually the case with unhealthy stuff. That thing about fruit being like nature's candy? Nobody really bought that." What they said.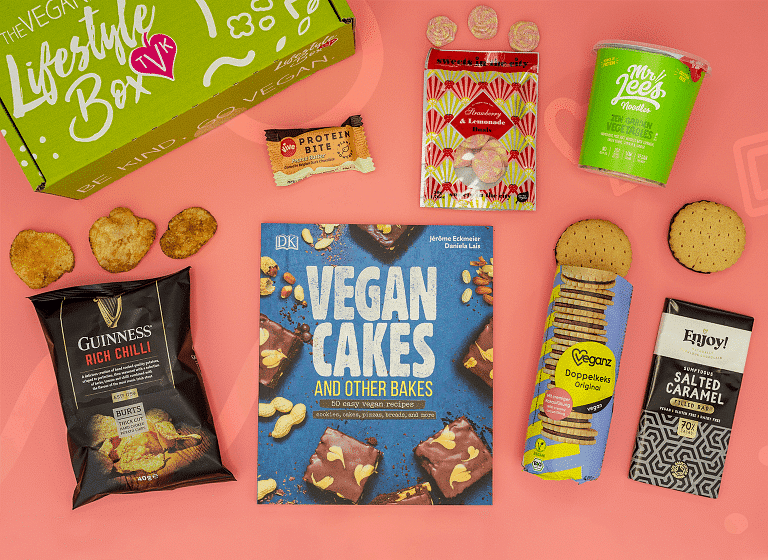 If your local newsagent isn't well-stocked on the vegan front, why not get your vegan treats delivered? Sign up to the Lifestyle Box, and each month The Vegan Kind will handpick some of the tastiest vegan treats around, including sweets, nuts, crisps, chocolate and drinks. They'll also throw in a bonus lifestyle product, like a vegan cleaning spray or a bamboo toothbrush. At last, some post to look forward to.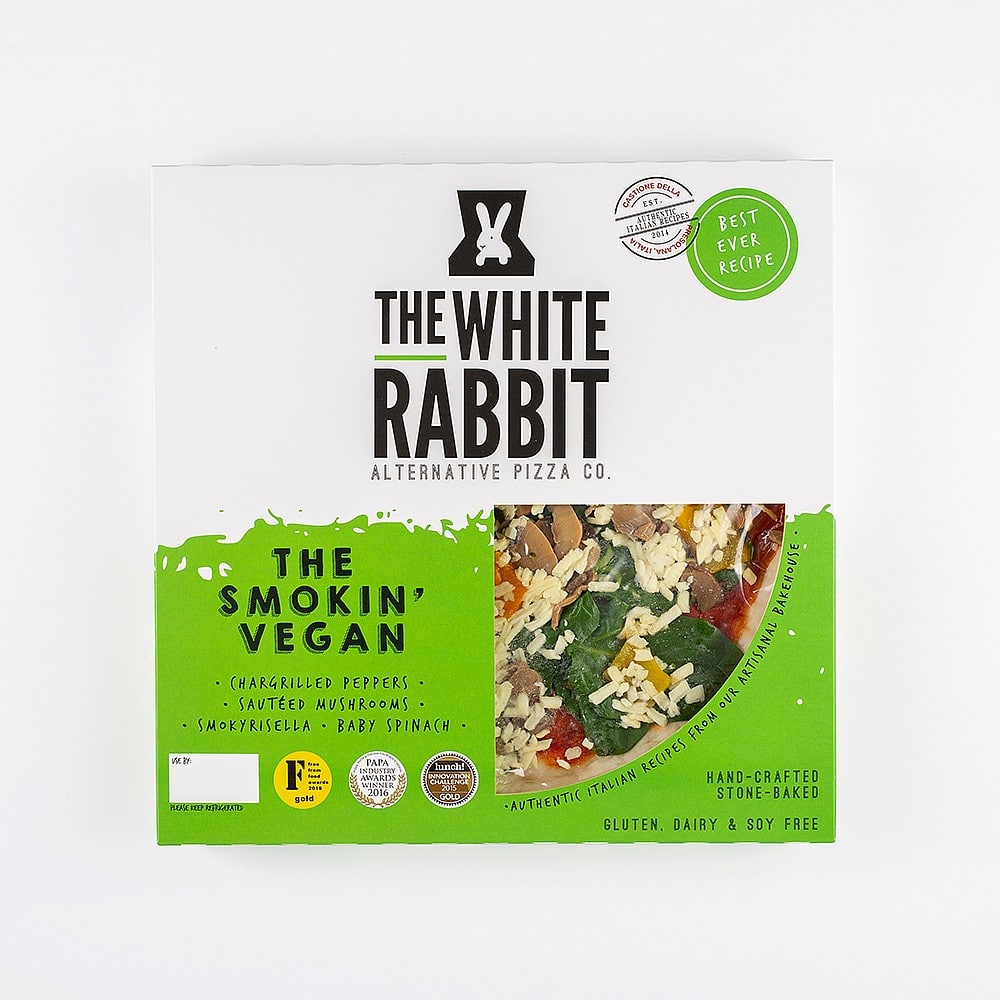 White Rabbit specialises in gluten-free pizzas, but also offers two vegan options: The Smokin' Vegan and The Vegan Gardener. The former is a mix of chargrilled peppers, sautéed mushrooms, fake mozzarella and baby spinach, while the latter wrestles your tastebuds into submission with sun-dried tomatoes, fake mozzarella, kale and pesto genovese. It's bellissimo.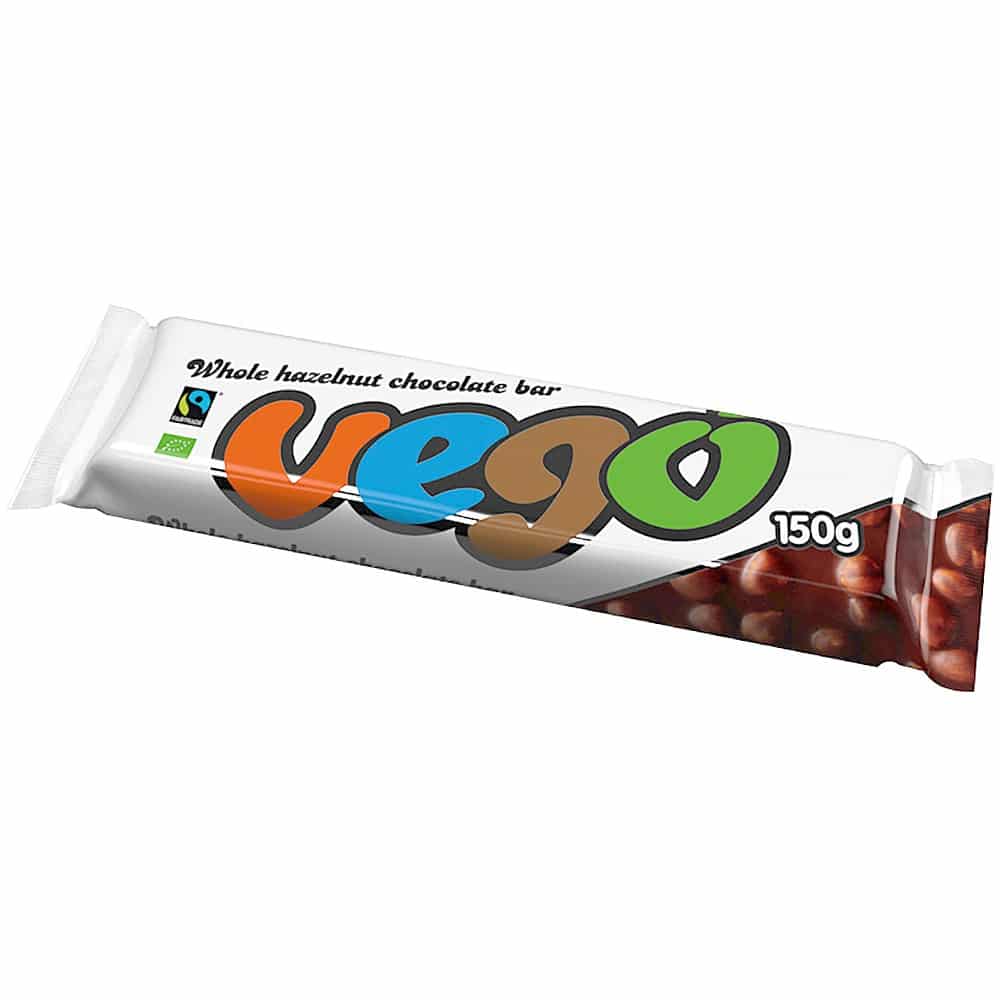 At 150g, this is one large chocolate bar. To put it in perspective, that's the same size as three Mars bars. You really only need to break off one chunk to sate your sweet tooth, but try stopping at one once you've tasted its pure hazelnutty goodness. Vego also does a chocolate spread which is basically a vegan Nutella. And yes, it's as delicious as it sounds.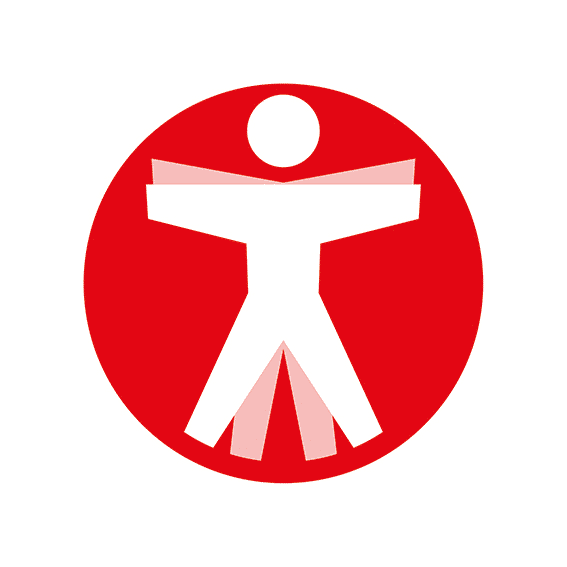 Join The Book of Man
Sign up to our daily newsletters to join the frontline of the revolution in masculinity.