How to cook Gok Wan's itsu recipes
Gok's itsu recipes are brilliant to try some top Asian-inspired food at home. The chicken ramen is particularly special...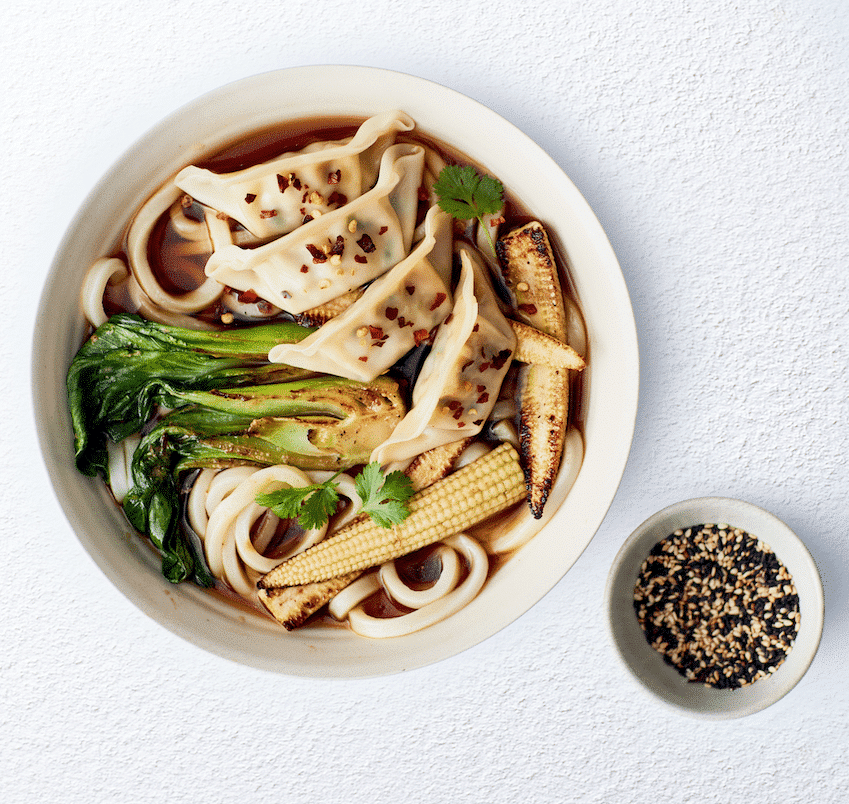 Ingredients
1 itsu classic ramen brilliant'broth
8 itsu vegetable fusion gyoza
1 sachet itsu miso'easy traditional
2 portions 'heat & eat' udon noodles
2 baby pak choi
4 baby corn
Sesame seeds
Coriander
Method
Pour the classic ramen brilliant'broth into a saucepan and heat to a simmer.
Empty your miso'easy sachet into a bowl and mix.
Cut the pak choi and baby corn down the centre then brush the cut sides of the veg with miso'easy and grill or pan fry 'cut side down' until golden [about 5 mins].
Place the gyoza into the broth and simmer for 3 mins.
Carefully remove the gyoza and place to one side, then add the udon noodles to the broth and leave to stand for 2 mins.
Divide the noodles & broth between two bowls.
Finish with coriander and a pinch of sesame seeds.
2. Gok's chicken ramen
Serves 2
Prep: 5 mins
Cook: 20 mins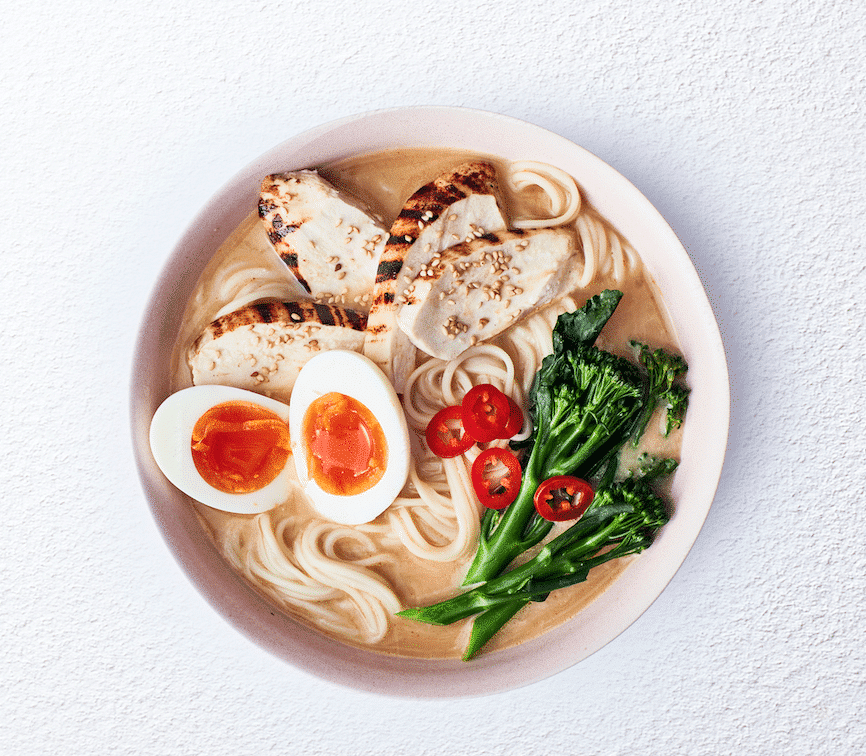 Ingredients
1 itsu chicken ramen brilliant'broth
1 chicken breast
2 eggs
2 portions of fresh or dry ramen noodles
4 tenderstem broccoli
1 chilli
Method:
Grill or pan fry the chicken breast with salt, pepper and olive oil [about 10 mins on each side].
Boil your egg [about 6 mins from room temp for a medium yolk], and then submerge in cold water before peeling.
While the chicken & eggs are on the go, cook the noodles as per pack instructions.
Pour the chicken ramen brilliant'broth into a saucepan and heat to a simmer.
Cut the tenderstem broccoli length ways and steam for 3 minutes.
When the noodles are cooked separate them into two bowls and pour over the simmering brilliant'broth.
Top with the sliced chicken breast, tenderstem broccoli and a boiled egg, halved.
Finish with some finely chopped chilli.
3. Easy gyoza stir-fry
Serves 2
Prep: 10 mins
Cook: 10 mins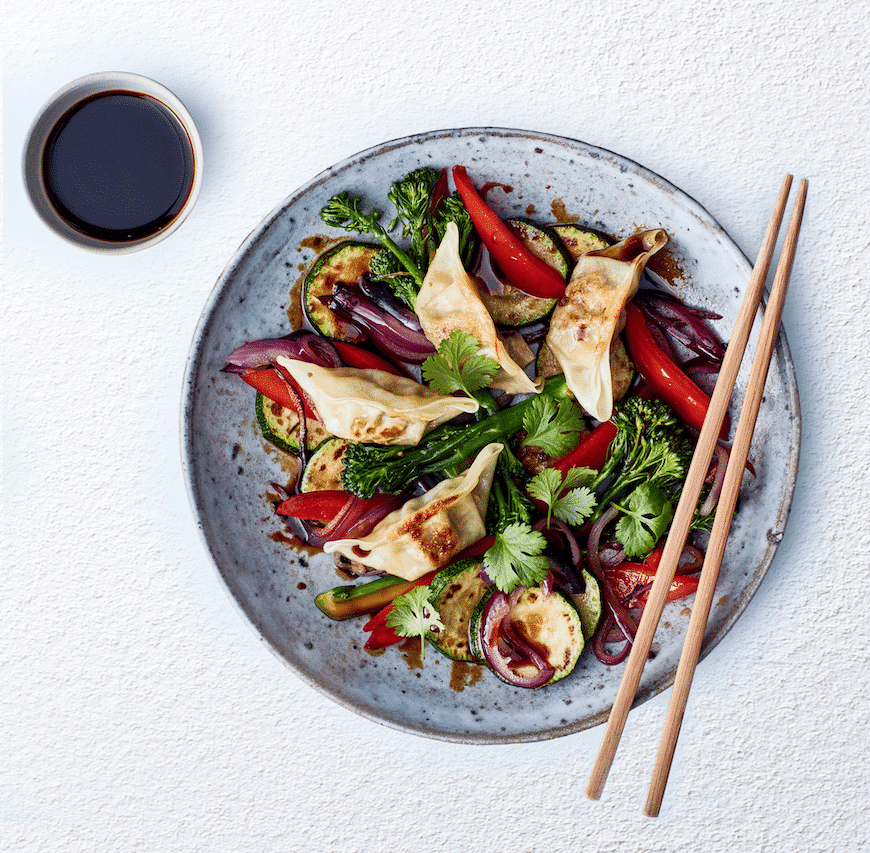 Ingredients
8 itsu vegetable fusion gyoza
1 red pepper
½ red onion
4 tenderstem broccoli
1 small courgette
Soy sauce
Olive oil
Coriander
Method:
Cut the broccoli in half lengthways & finely slice the red onion, pepper and courgette.
Pan-fry the gyoza as per pack instructions.
While the gyoza are cooking, put your wok [or another frying pan] on a medium heat and add a glug of olive oil.
Once hot, add the onions and pepper and fry until they start to soften. Then add the broccoli and courgette with a few dashes of soy sauce and fry for a further 5 mins, stirring frequently.
Once the broccoli is tender, plate up your stir-fry veg and top with the pan-fried gyoza.
Finish with a splash of soy and some fresh herbs.
4. Gok's easy dipping sauce
Serves 2-3
Cook: 5 mins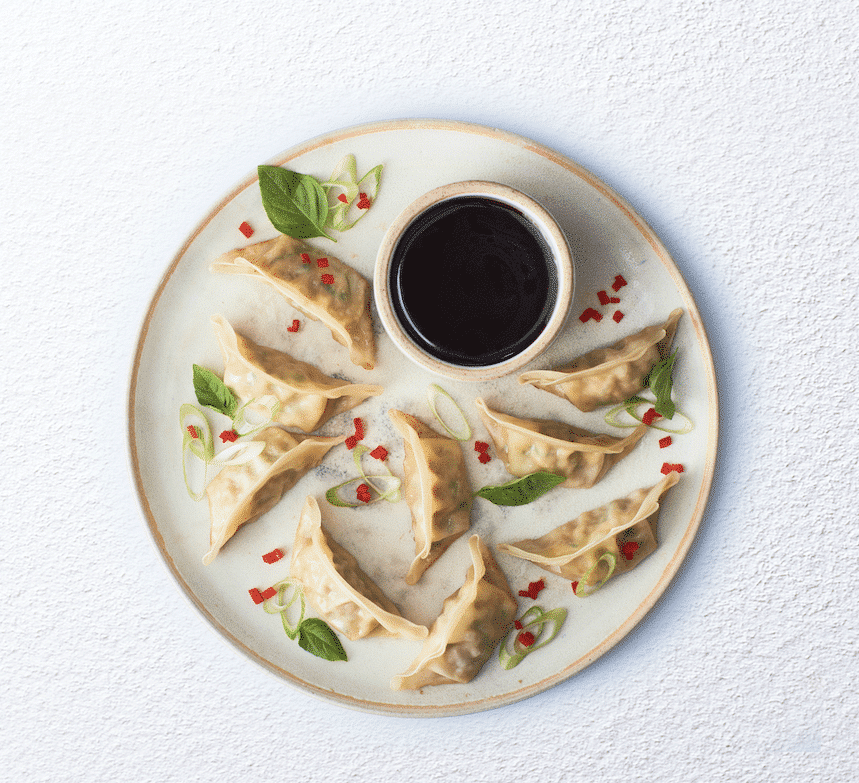 Ingredients:
10 itsu frozen gyoza [available in supermarkets nationwide]
2 tbsp soy sauce
1 tbsp vinegar [any]
1 tbsp honey
½ tbsp sesame oil
Method:
Pan-fry / steam the gyoza as per pack instructions.
Whilst gyoza are cooking, mix dipping sauce ingredients together.
Dip & enjoy!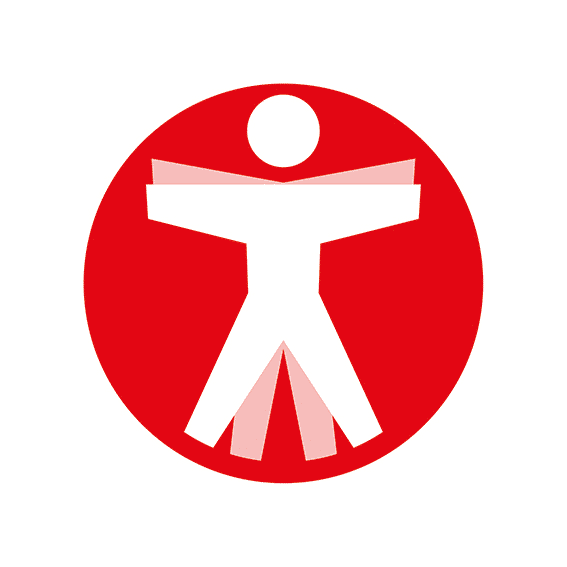 Join The Book of Man
Sign up to our daily newsletters to join the frontline of the revolution in masculinity.