This beef fights climate change
Feel guilty about eating beef, but don't want to give it up? Happy Meat is the climate-friendly beef your tastebuds deserve...
Here's a jaw-dropping fact: global beef and dairy farming generates more greenhouse gas emissions than ALL the cars in the world. Hardly surprising, then, that climate change protesters have a beef with beef. The answer, says the U.N., is to switch to an insect diet. But who's really down to dine on creepy crawlies – without receiving a juicy cheque from I'm a Celebrity.
Sure, vegan 'meats' are delicious and climate-friendly. But shifting to a 100% plant-based society isn't likely to happen anytime soon. What inveterate carnivores need right now is a 'safe space' – one that allows them to scoff steak without feeling guilty that they're eating the planet to death.
Cue Happy Meat – the first 'climate-friendly' British beef brand. Based on extensive U.N. research, Happy Meat claims to be "52% less associated with emissions that almost any other beef." If every carnivore ate Happy Meat three times a week, it would reduce the global climate footprint of beef by 76%.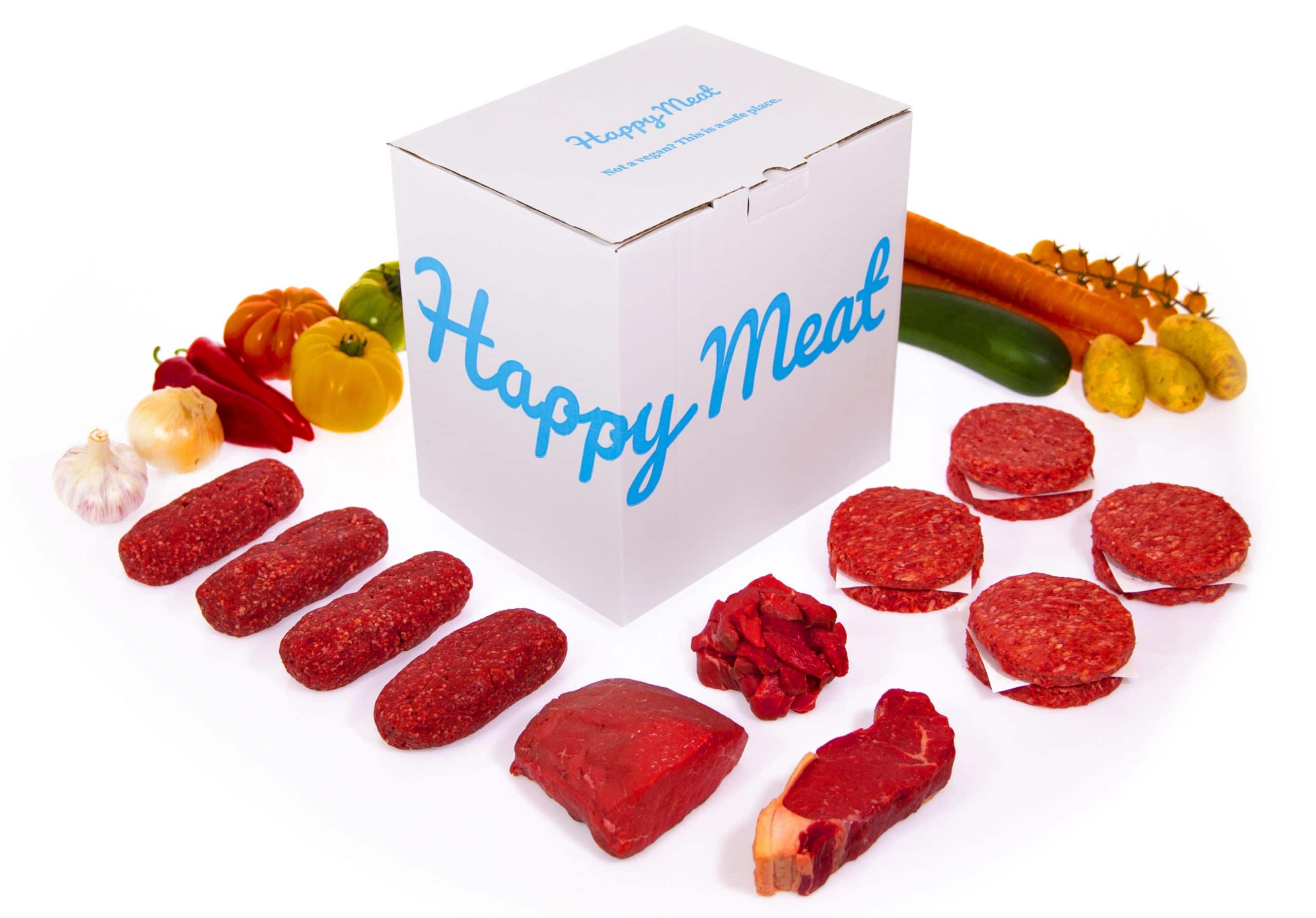 So what's Happy Meat's secret? The beef comes from 'dual-purpose' cows that produce milk and meat. They're free range, antibiotic free and aren't fed soy or corn associated with deforestation.
More importantly, they taste extraordinarily good. This is because dual purpose dairy cows aren't packed off to the abattoir the moment they hit 'dinner plate weight'. A longer life equals extra maturity and better marbling (it's not wagyu, but it's certainly succulent). The beef is then aged for 21 days and Happy Meat says its award-winning butchers ensure there's no wastage whatsoever.
It's a proper nose-to-tail operation – and fully traceable. While most free-range meat can be traced back to a specific farm, Happy Meat is the first British beef that's traceable to a single cow. Each vacuum-packed portion has a printed code that ties it back to the cow's unique ear-tag. A neat trick, although how many diners actually care remains to be seen.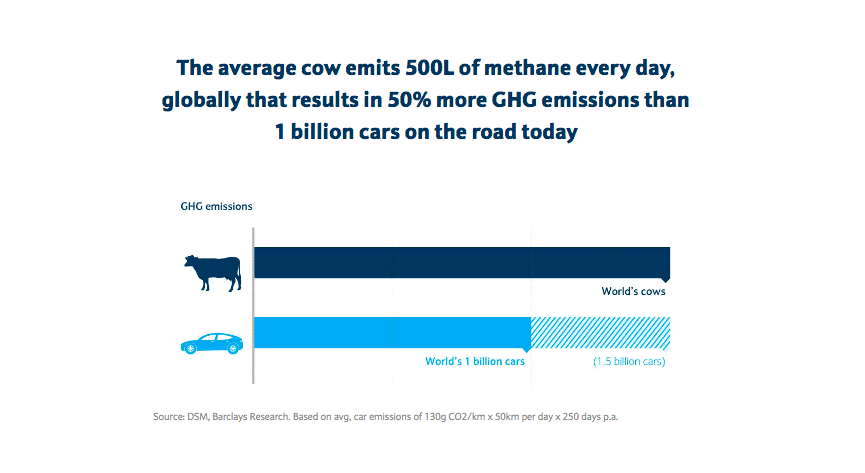 Before you reach for the griddle pan, let's scroll back to the problem with beef (see: worrying graph above). While the popularity of Sheese pizzas and Impossible Burgers is exploding across the Europe, the global picture is starkly different. Particularly in developing countries, where chickpeas have, until recently, been an economic necessity rather than a lifestyle choice.
According to the World Health Organisation, rising incomes in developing nations has seen the gradual 'westernisation' of global diets. By 2030, the average person will eat 45Kg of meat a year, compared to just 25kg the mid-1960s. Scientists predict that rate of consumption will add another 15% to today's methane emissions over the next 30 years.
You've got to feel sorry for beef farmers, who are increasingly finding themselves under fire for the climate impact of cattle. Especially when the rest of us are cowboy-ing it up on 'National Burger Day', and celebrating melt-in-the-mouth ribeye on 'National Steak Day'. Of course, Happy Meat isn't a silver bullet – but it is a practical way for committed carnivores reduce their carbon footprint, right now. Without resorting to toasted bugs.
Fancy giving Happy Meat a go? It's available online now. The 3Kg box contains five cuts including burgers, mince and steak for £39.99 (you can get 10% off if you're willing to sign up to their newsletter).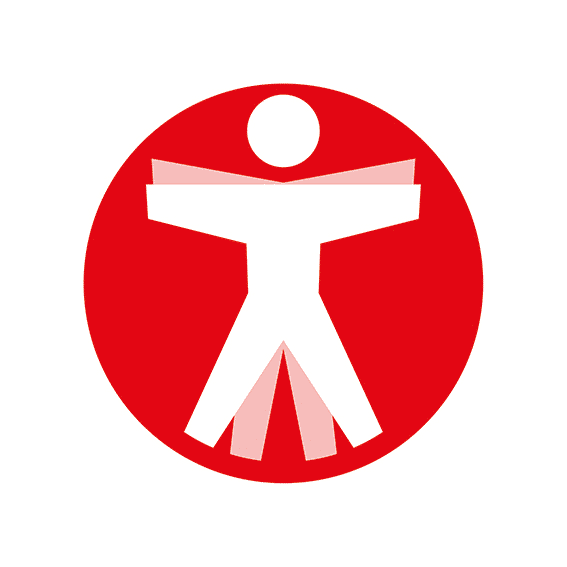 Join The Book of Man
Sign up to our daily newsletters to join the frontline of the revolution in masculinity.