The Cult Chef Feeding Premier League Stars
Kevin De Bruyne swears by his carbonara. Kyle Walker lives for his spag bol. Meet Jonny Marsh, the chef fuelling the players chasing the title.
Jonny Marsh is the private chef of choice for Premier League stars, cooking meals for many players in the title winning Man City team, and a chunk of Man United, as well as England's Jordan Pickford and Kyle Walker. Jonny is a former apprentice for Raymond Blanc who's made a business of providing healthy variations on comfort dishes – the carbonara he developed for Kevin De Bruyne has its own cult following – to footballers, and he's now spreading the word out to everyone in the country. We managed to chat with a new British hero of food…
How did you first get started as a chef?
It started when I was 14 – I wanted a job and went to a restaurant and worked for free for two years every Sunday. Then I got a job at a Raymond Blanc brasserie, and two months in, he visited from his two Michelin star place in Oxford – we met and got on and he asked if I'd come down do a few days with him. That turned into an apprenticeship when I was 18. I stayed for a while, then left and went to work on private yachts and houses for billionaires, which was very hard work actually. I ended up working for the chairman at Man City, which is how I got into football.
What happened with the players?
The first player I worked with was Kevin De Bruyne – City rang me to do his Christmas dinner, and from there, I started to work with him on his diet.  City called me for another player, which was Ilkay Gundogan then word spread and I took on as many as I could handle!
How do they approach you?
Players contact me direct or their girlfriends will – I'll speak to them and often I'll speak to the nutritionists from the club, as I did with United's when I started making meals for Luke Shaw. People think it's complicated, but actually it's mostly done over Instagram!
And how do you start working on what to make for a player?
We'll sit down for a chat, or have a phone call if they're down south. We'll talk about allergies and dislikes but mostly I'll find out about their favourite dishes, and go away to make healthier versions of them. Kevin De Bruyne's was carbonara, which was very difficult. It took me 3 or 4 months to develop something that tastes like carbonara but has none of the usual ingredients in it. That carbonara has become my hallmark – every player I work with requests it, usually for their pre-game meal.
Basically I try to make homely meals for players – it's difficult and requires a lot of science because I'm mostly working with veg.
Do you get a variety of requests from them though?
Yeah it's great that all my players, bar Luke and a couple of other guys, are foreigners. It means I'm working with different flavours and ingredients from different cultures.
What's in your carbonara?
You'll have to wait for my book! I'm not telling. Nobody ever guesses one thing that I use in it!
Do any players have superstitions about what they eat and when?
To be honest, not really, it's just they have favourites they like before a game. Luke Shaw likes Spag Bol, most of the others like carbonara –  it's not crazy stuff. The way it works is I ask what they want that week, and then me and my chefs will start prep on a Monday and get everything ready for everyone, and then we deliver all over the country to players.
Its mad though – word gets out if someone's playing well, and suddenly everyone want to eat what they had!
It sounds like with providing them with comfort food you're doing a valuable emotional support as well as nutritional for a lot of these young players?
Absolutely. And it takes the worry out of things for them – their meals are all worked out and it just takes that hassle out of their life. It's a good partnership I have with players, I don't intrude. I look at their schedule and diet and support them where I can.
Who's the most adventurous – who can you try out new dishes on?
Ilkay is my guinea pig. He will eat anything except for coriander. Anything new I want to try, I'll give it to him – he loves it every time.
What's he got against coriander?
I don't know, it's just a herb that he hates – a lots of players don't like coriander.
Strange. And what about men in general – what advice do you have for them to improve their cooking?
This is the big thing – I really want to get men cooking more. The thing they always seem to forget when cooking healthy food is flavour. When they're cooking for themselves you never see anyone peel garlic or ginger. And you can get these garlic purees which are like flavour bombs – they will rocket dishes to a new level. Diet food is well known for being boring. What I want is to tell people about sauces, so if you want to have broccoli and chicken, that's fine, but let me add some more flavour with the sauces.
How do you see your business expanding?
To be honest I would to the biggest name in the food world, and continue to grow the commercial side and create recipes that everybody can do. Spread the word that healthy meals can be nice and fun and different.
Do you have a recipe for us?
I developed a new one a few weeks ago – Yakorti chicken. You need rice noodles, pickled cucumbers, Asian slaw, savoy cabbage, red cabbage, apples, carrots, and cashew nuts. You serve it on skewers with toasted sesame seeds. Make a marinade with soy sauce, garlic ginger chilli, lemon juice and 2 tablespoons of honey – marinate for an hour and then roast in the oven.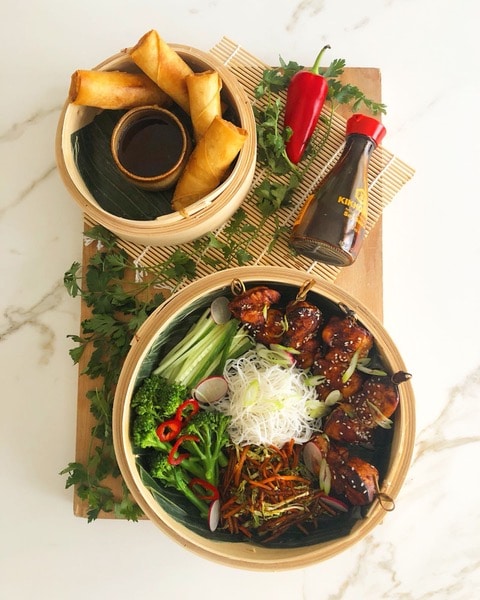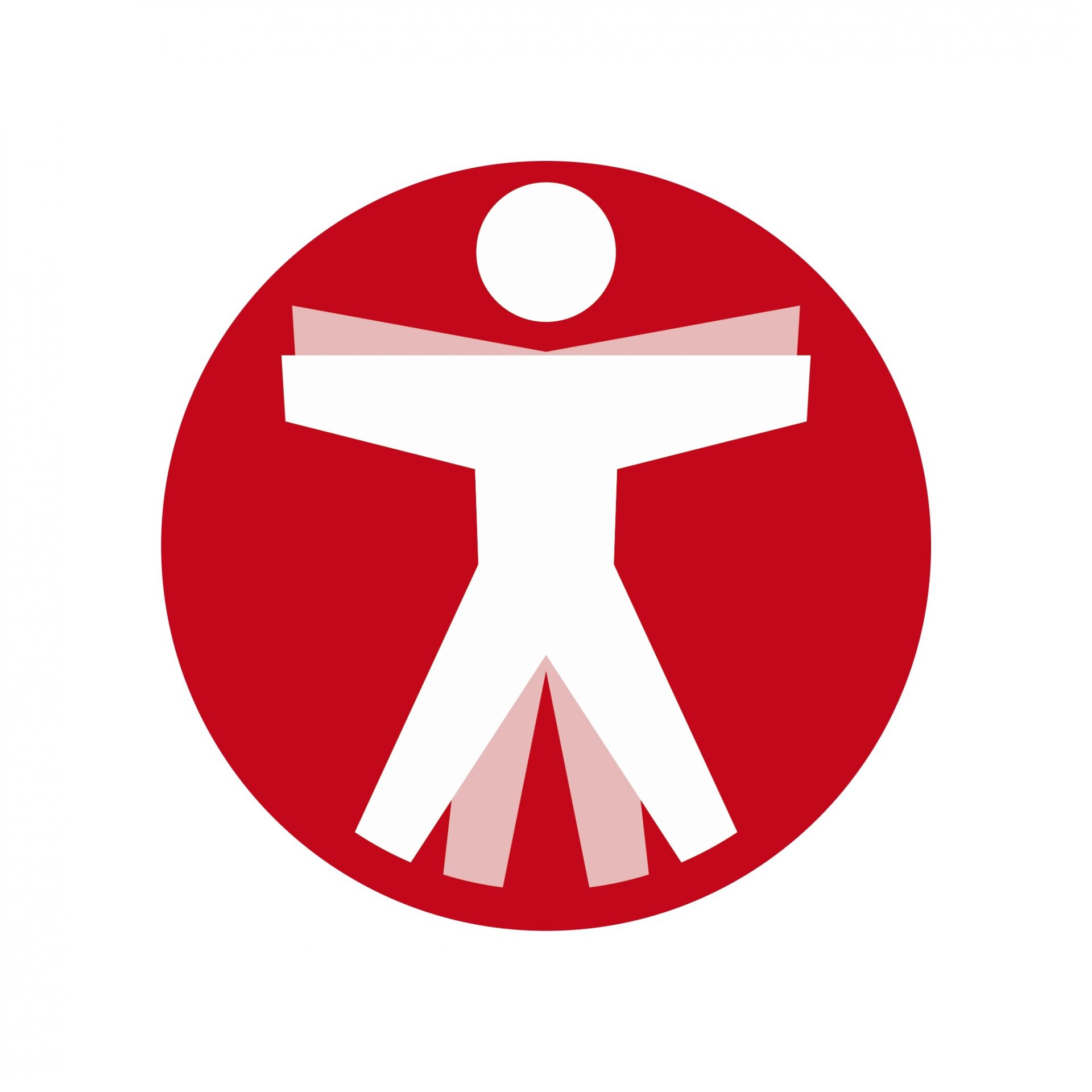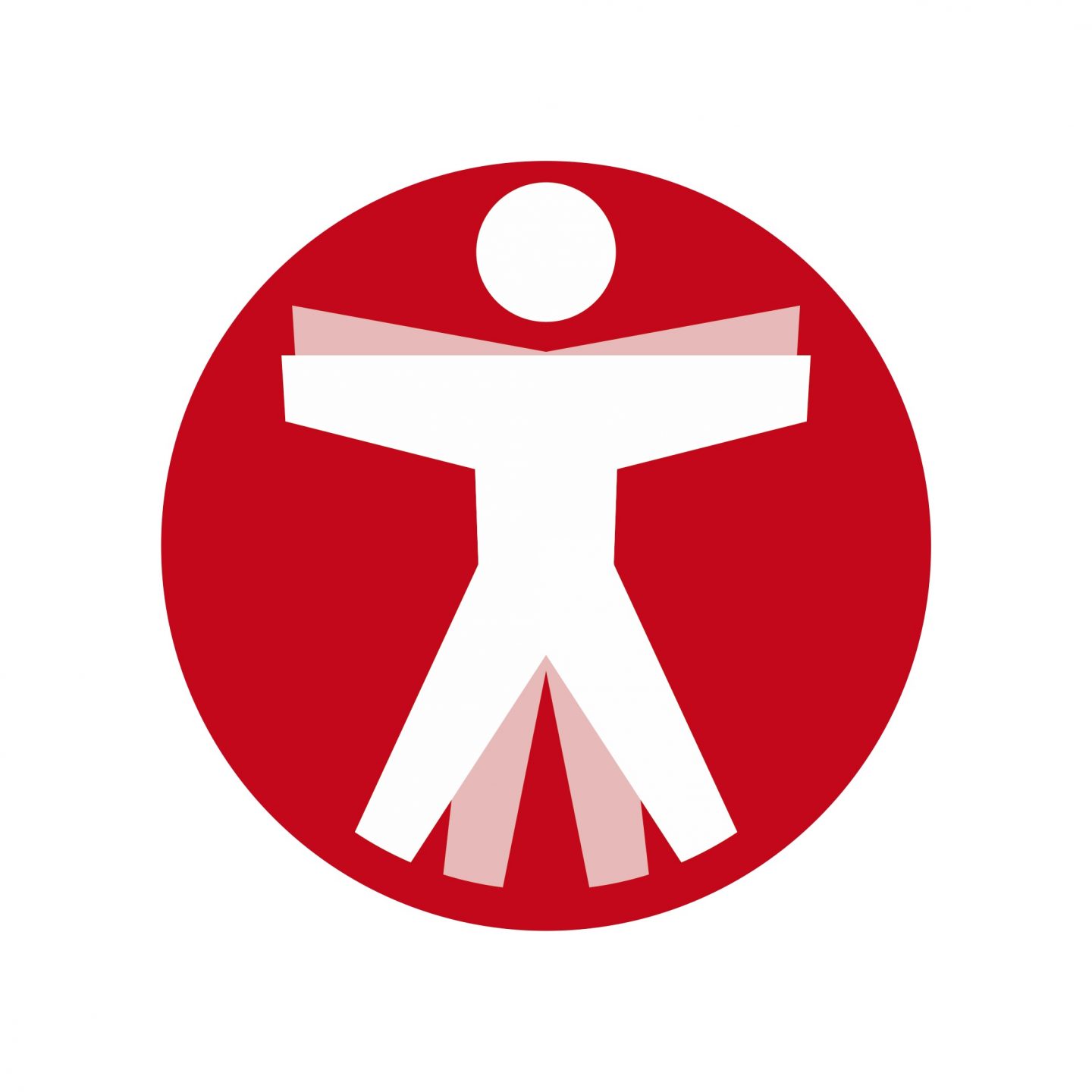 Join The Book of Man
Sign up to our newsletter for the future of men, today.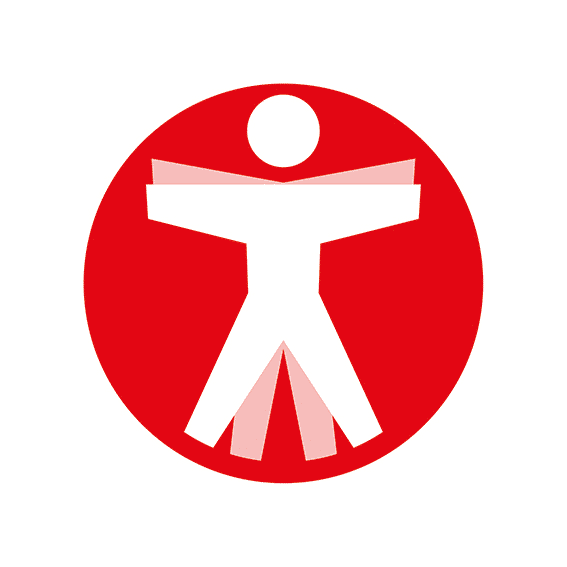 Join The Book of Man
Sign up to our daily newsletters to join the frontline of the revolution in masculinity.