Every new vegan fast food menu item in the UK
The UK's carnivorous fast food chains are rolling out vegan menu items galore. Welcome to the age of the grab-and-go vegan fast food...
A GUIDE TO VEGAN FAST FOOD MENU ITEMS
On the hunt for vegan fast food? Here's how to go flesh-free in your lunch hour, without spending a fortune in a swish deli…
McDonalds McVegan
Animal welfare charity PETA has just launched a major campaign to convince McDonalds to bring the soy-based McVegan burger to the UK (currently available Germany, Finland and Sweden).  Until then, you'll find no certified vegan products on UK McMenus. French fries are safe to eat in UK branches, but not in the US branches, which use a 'beef' coating.
Subway Vegan Meatball
The much-hyped Vegan Meatball sub has finally arrived in the UK. You get four vegan meatballs covered in marinara sauce topped with a layer of vegan cheese. It's on trial in selected stores, but Subway have promised to take it nationwide if enough people scarf one down. After the 'chizzandtossted?' stage is complete, ask your friendly Sandwich Artist to go berserk with the vegan aioli – it's good stuff.
Pizza Hut Vegan Jack 'N' Cheese
Pizza Hut does a Vegan Margherita but you'll want to level-up your lunch and go for the Vegan Jack 'N' Ch**se, which is piled with BBQ jackfruit and Violife cheese. It was supposed to be a limited edition but it's become one of the best-selling items. Maybe that says more about the rest of Pizza Hut's menu, but its certainly beats corn on the cob.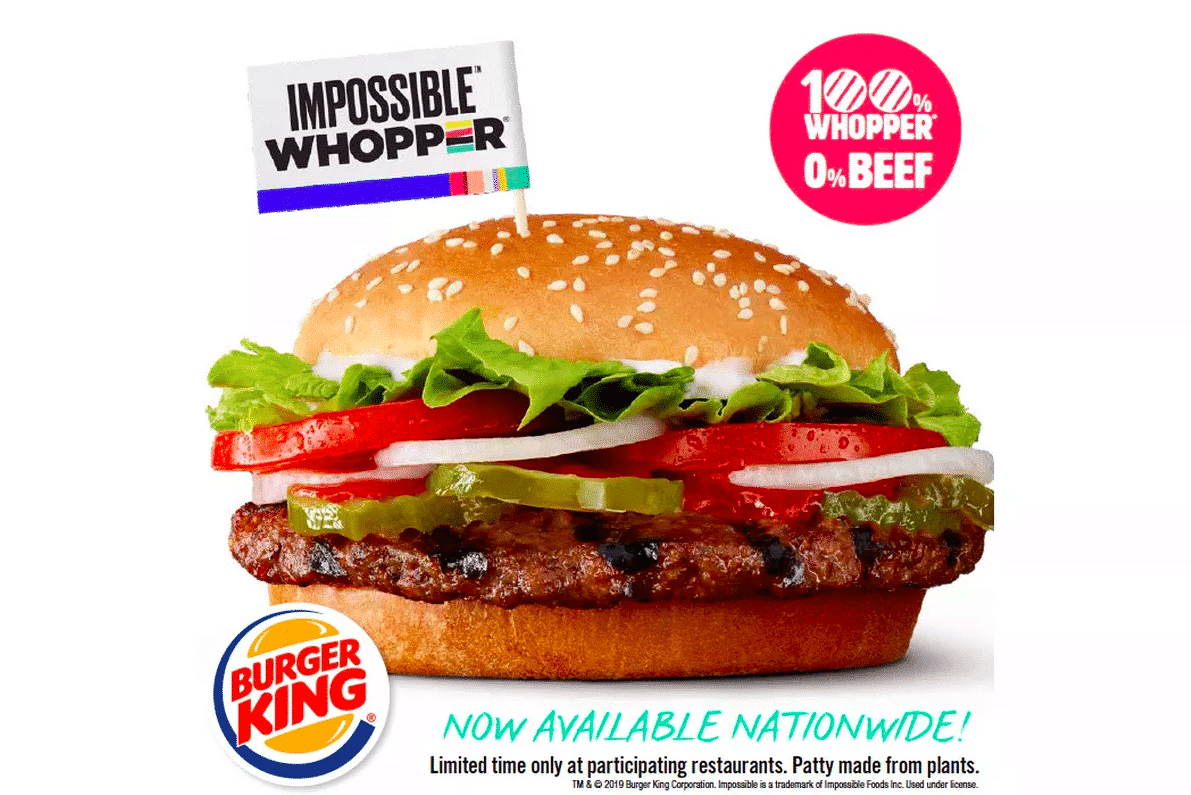 Burger King Rebel Whopper
BK released the Impossible Whopper in the US a few months ago. If you haven't tried Impossible Foods' 'bleeding' plant-based patty, it looks, smells and tastes exactly like beef. Until you chew it, whereupon the texture turns to a weird creamy pâté. Still, BK is upping it vegan game in 2020. TWO new vegan burgers are set hit the UK: the Rebel Whopper and the Rebel Chicken King. Fun fact: the burgers will be flame-grilled alongside beef and chicken products meaning they may come into contact with meat. Ok…
Leon Love Burger
As you'd expect, this premium fast food chain is all about that plant life. Aside from the game-changing Love Burger, starring a killer beetroot soya patty and a smoked 'gouda-style cheese' , we'd highly recommend the cheesy vegan Jack Wings with BBQ sauce. Oh, and the vegan Donut (the Jaffa Cake flavour if you can find it). You're spoilt for choice here. Never mind the 4 day week – what we really need is a 3 hour lunch break.
Wagamama Vegatsu Curry
The vegan fast food menu at Wagamama made its name with the PETA Vegan Food Award-winning Vegatsu, a 'chicken' katsu made with seitan (a meaty wheat gluten). It's excellent. Mainly because of the sauce. And the mixed mushroom and panko aubergine hirata steamed buns are even better. Plus, there's a new vegan chocolate orange ice cream for dessert.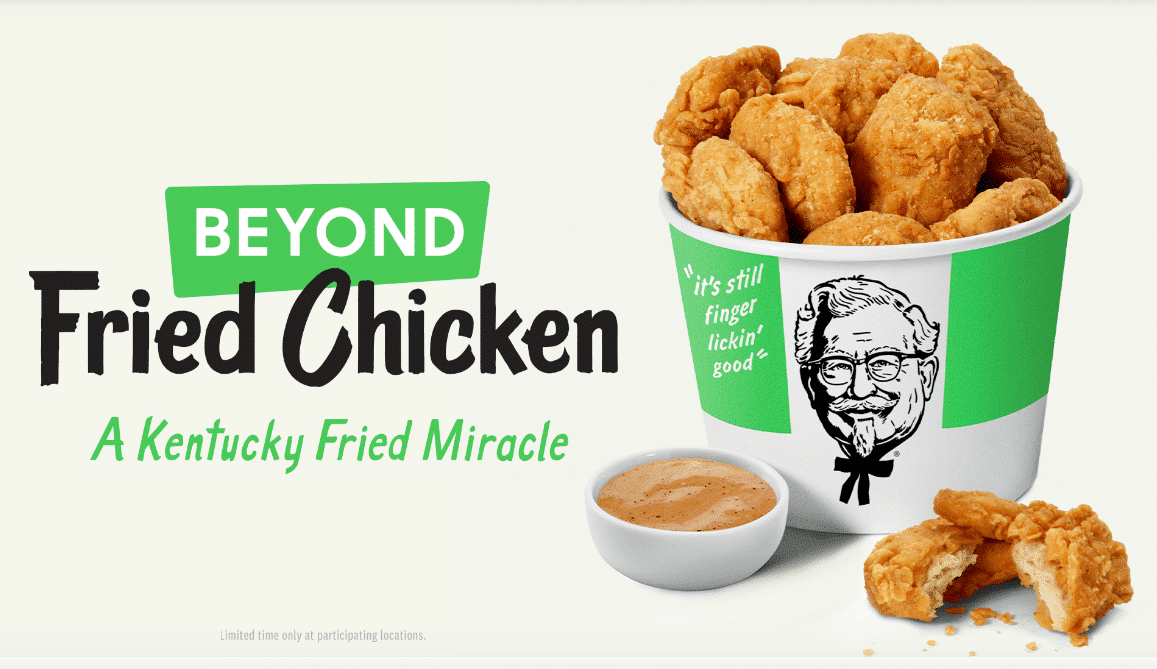 KFC Beyond Meat Burger (sold out)
KFC has already trialled its plant-based Imposter burger: Quorn fillets pressure-fried in the Colonel's familiar batter. The "chicken-fibre" texture was a massive hit with burger aficionados, and the item sold out in four days. Now, KFC is working on a full-blown "behavioural change program" designed to encourage finger-lickers to switch to healthier items, with plant-based KFC buckets already in the works. Until then, vegans will be cruelly denied KFC, while the firm busies itself murdering millions of chickens to keep its existing customer base happy.
Greggs Vegan Steak Bake
The Greggs Vegan Sausage Roll – 96 layers of puff pastry wrapped around a log of Quorn – was the vegan fast food smash hit of 2019. Healthy? Er, not really. It contains even more salt than the standard 'roll, but it does taste damn good for fake pig. Here's the big news: Greggs is set to add a Vegan Steak Bake to its line-up any day now. Look out for this new plant-based pastry in stores soon…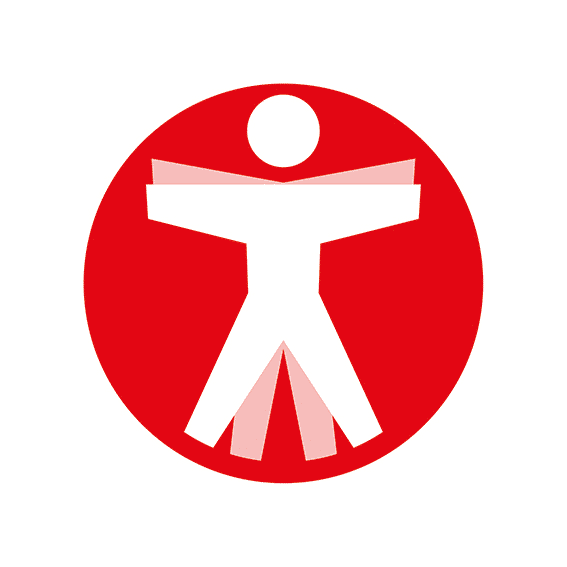 Join The Book of Man
Sign up to our daily newsletters to join the frontline of the revolution in masculinity.