How to build a resilient mindset
Expert on mental health, mindset and getting out your comfort zone, Ben Aldridge, gives us the lowdown on resilience...
Resilience is a word that gets thrown around a lot these days but the concept isn't particularly new. Throughout human history we have had to face many types of adversity and rely on our resilience and grit to survive. Whether it's been running away from sabre-tooth tigers, facing natural disasters, dealing with food shortages, fighting wars or recovering from vicious diseases, human beings are actually pretty good at facing up to these challenges.
One of the key qualities that has allowed us to flourish as a species is resilience – this is essentially the ability to deal with difficult situations and overcome adversity. Here's one of my favourite quotes that sums this up nicely:
"You, me, or nobody is gonna hit as hard as life. But it ain't about how hard ya hit. It's about how hard you can get hit and keep moving forward. How much you can take and keep moving forward. That's how winning is done!" Rocky Balboa
In the modern world resilience is something that we should all seek to cultivate. There are certainly plenty of challenges associated with modern life so thinking about how we can increase our ability to handle setbacks and difficulty is a wise use of our time.
In my opinion, one of the finest examples of how to build a strong resilient mindset can be found within the philosophy of Stoicism.
Stoicism and resilience
The Stoic Philosophers of Ancient Greece and Rome were experts on resilience and they had a wonderful approach to developing it. The Stoics used to practise adversity in order to prepare for future adversity. They would deliberately expose themselves to difficulty so that they could "toughen up".
We know that going to the gym can help us to train our bodies, but where do we go to train our minds? The Stoics came up with creative ways to challenge themselves in order to do this. They would expose themselves to the cold and heat. They would fast from food and water, sleep on hard surfaces and push their bodies with physical activity too. In fact, there was one particular Stoic Philosopher (Cato) who would deliberately wear outrageous clothes to practise feeling shame. He would do this as a way to test his mind and focus on how he responded to feeling embarrassed.
The concept is quite simple. The more we expose ourselves to discomfort and challenging situations, the more comfortable we become with being uncomfortable. Ultimately, doing difficult things makes us more resilient.
How challenges can help us to grow
We can have a lot of fun with this idea and start to push ourselves in creative ways just like the Stoics. Along with pushing our bodies in the gym (and the great outdoors), we should also think about how we can push our minds. I believe that by completing a balanced mix of interesting challenges, we can become more resilient people.
Here are some Stoic challenges for you to try:
How about taking a cold shower? Working with your mental resistance to the cold can be tricky (which is actually great for our mindsets). Too easy? How about an ice bath?
Why not wear something outrageous (like the Stoic Cato) and strut around trying not to get embarrassed?
What about sleeping on the floor to test your ability to endure discomfort? No pillows, no duvet, just the cold, hard floor… The Stoics would be proud of you!
Why not skip the odd meal and try intermittent fasting? Dealing with hunger can be quite the challenge and a great way to push ourselves.
Taking it further
These Stoic challenges can be further developed by looking for interesting ways to leave our comfort zones. Every one of us is different and therefore will be challenged by different things. For example, if you have a fear of spiders, why not play around with this fear and expose yourself to spiders? You can turn this into a challenge. If you have a fear of heights, working with this fear and spending time in tall buildings/high places can be a great way to mentally challenge yourself too. Think about what things you would find difficult and deliberately seek them out.
I've personally used this method of self-development to great effect in my life. I used to be riddled with severe and debilitating anxiety and was constantly battling panic attacks. This was a very difficult time for me but using challenges as a way to learn more about myself completely changed everything and helped me to rebalance my mind. I've actually written a book about this whole journey. It's called How to Be Comfortable with Being Uncomfortable – 43 Weird and Wonderful Ways to Build a Strong Resilient Mindset.
In the book I share the Stoic-inspired challenges I have been doing. Here are a few examples – I ran my first marathon, completed an obstacle course and climbed mountains. I learned how to solve a Rubik's cube in under a minute, fold complicated origami models and pick locks. I slept in unusual places, ate strange food and queued for absolutely no purpose other than to test my mindset. I've also been learning Japanese and can now have a conversation in the language without my brain hurting too much (well, almost). I've taken ice-baths, swam in the British sea in winter and have started to meditate. I've fasted, got up ridiculously early and faced a massive fear of needles by getting acupuncture.
Completing these challenges (and many more) has helped me to change my relationship with my anxiety. I've learned what tools and tricks work for me and have practised dealing with adversity and discomfort in many settings. If I can stop myself from freaking out whilst hanging on a rope 200 meters above the ground, I now know that I can do the same in a less intimidating environment. The art of challenging myself has completely changed my life.
The Stoic Philosophers have laid the groundwork with this concept and it's now up to us to take it further and bring it into our lives. I truly believe that stepping outside of our comfort zones is a fantastic way to build resilience and I would highly recommend that you give it a go. Why not create a list of your own challenges right now and start working through them?
I'm confident that you can have a lot of fun with this whilst learning loads in the process. Good luck! And don't forget:
 "We prepare for adversity by practising adversity."
 About the Author
Ben Aldridge writes about practical philosophy, comfort zones, mental health and adventure. His first book How to Be Comfortable with Being Uncomfortable: 43 Weird & Wonderful Ways to Build a Strong Resilient Mindset is an exploration of unique ways to leave our comfort zones, face our fears and overcome our anxieties. Heavily influenced by Stoicism, Buddhism, Popular Psychology and CBT, Ben's challenges encourage us to get uncomfortable and experience the personal growth that we can only gain from pushing ourselves to the limit.
Discover more at Ben's website and on social media:
www.benaldridge.com 
Instagram: @dothingsthatchallengeyou
Twitter: @iambenaldridge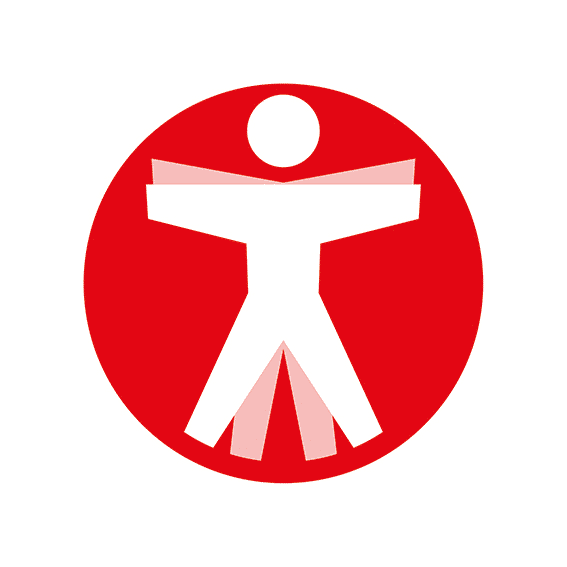 Join The Book of Man
Sign up to our daily newsletters to join the frontline of the revolution in masculinity.