Cabin porn: five luxe huts that ditch civilisation in style
Five amazing 'quiet space' cabins you can buy for your own backyard...
If you're one of the 500,000 followers of the @CabinPorn Instagram channel, you'll know that cabin porn is a cult phenomenon. Recently, cabin porn – depictions of idyllic outdoor spaces – was immortalised in a series of coffee table books. The cool hideaways range from cutting-edge cabins with solar panels to fancy camper vans, tree houses and yurts.
Cabin porn is the brainchild of Vimeo co-founder Zach Klein, who – like many a young Silicon Valley tech billionaire – wanted to escape technology as quickly and efficiently as possible. "I'd spent six years in the city building online communities and now I wanted to build one offline," he says in his book, Cabin Porn: Inspiration for Your Quiet Place Somewhere.
But why stop with a book? Here are five amazing cabins you can buy for your own backyard…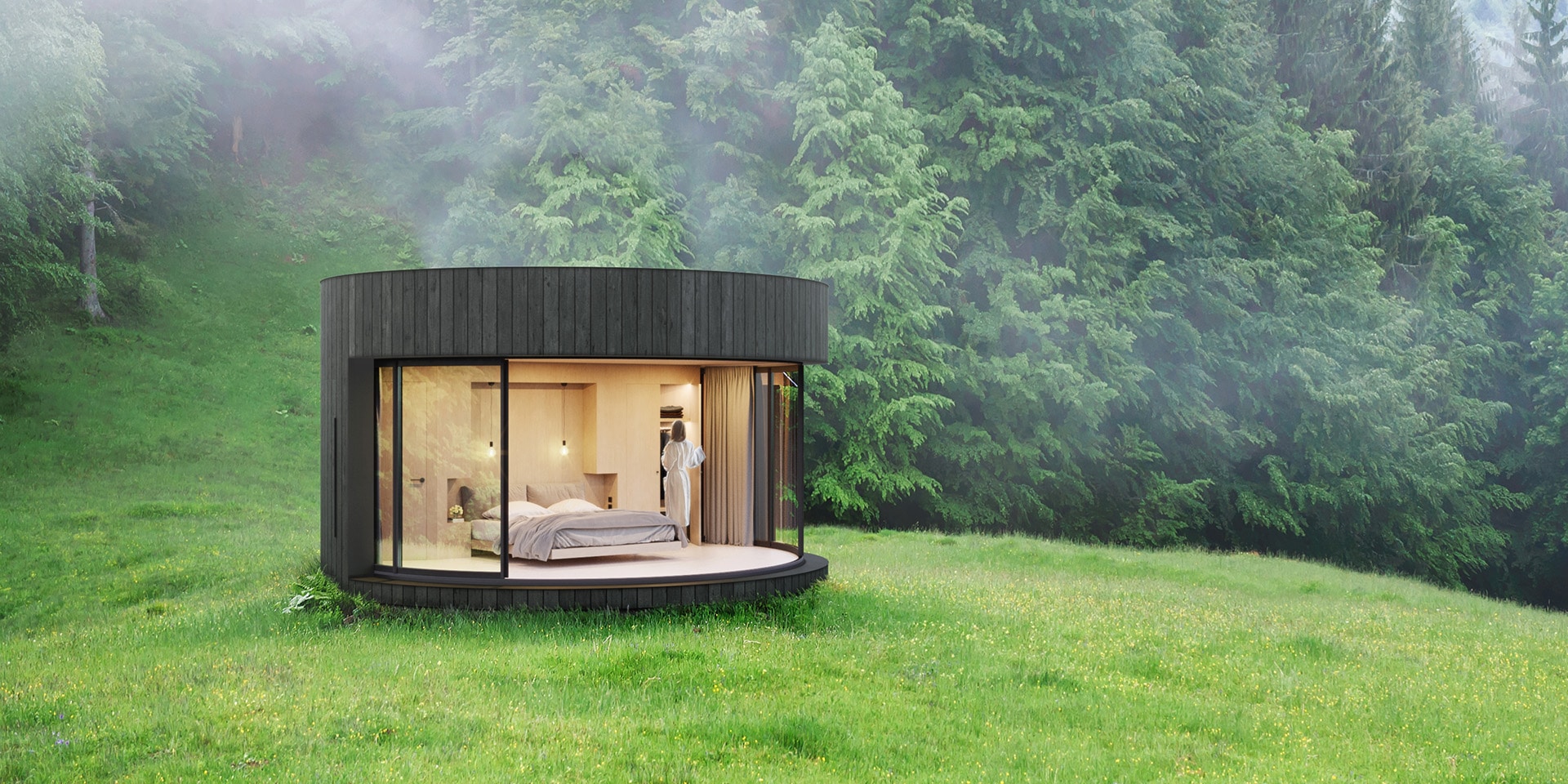 LUMIPOD
This pre-fabricated cocoon is designed to reconnect people with nature. The 5m panoramic glass windows don't offer much privacy, but there is a toilet and shower hidden in the back. The Lumipod can be delivered to anywhere in the world and takes 2 days to assemble. This one needs electricity and water, but the team are working on an 'off grid' version powered by solar panels.
From £60,000 (fully decorated)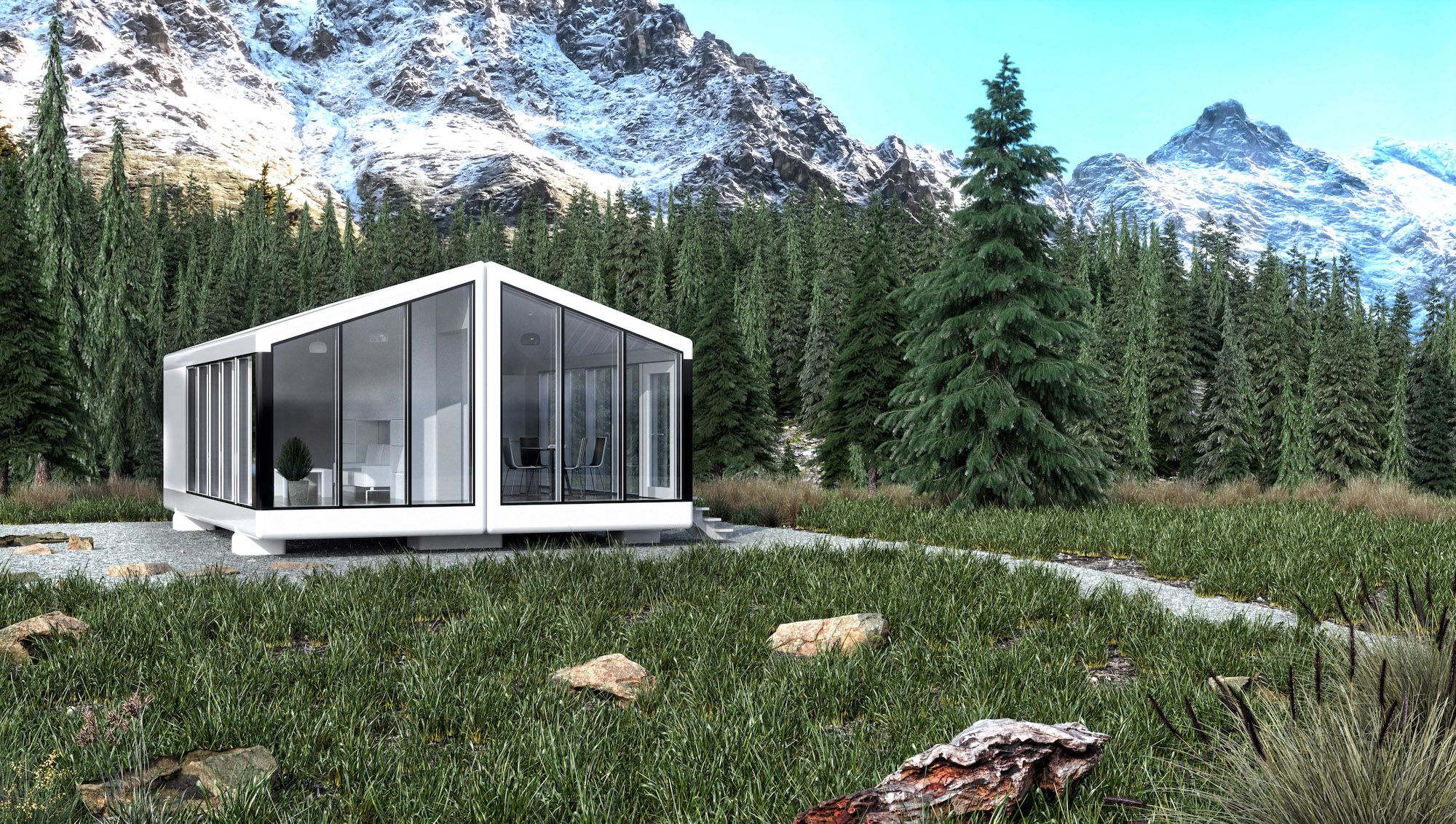 Haus.Me
If you like your cabin porn self-sufficient, you'll like the Haus.me – an off-grid modular dwelling that comes with solar panels, water tanks and 3D printed insulated walls. The interior comes pre-loaded with modern luxuries, including Apple TV and nice wine glasses. If you want. There's a hardcore version for those who want to strip out the tech.
£230,000 (Due February 2020)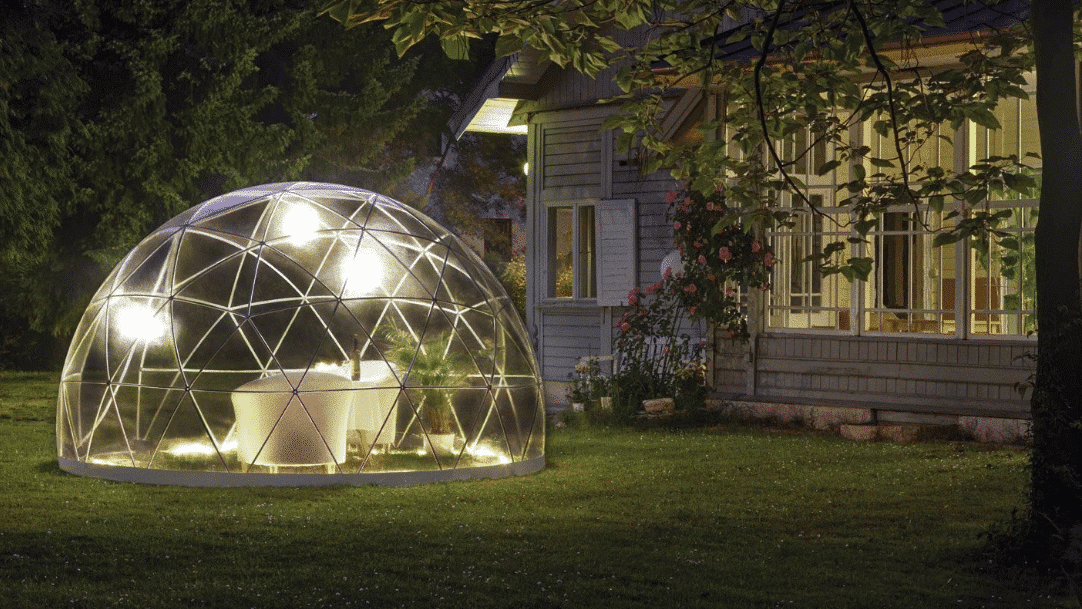 You can buy all sorts on Amazon, including this German-designed Garden Igloo. What it lacks in privacy, it makes up for in heat retention tech. Windows, a door, what more do you need to enjoy nature?
£849 (plus postage and packing)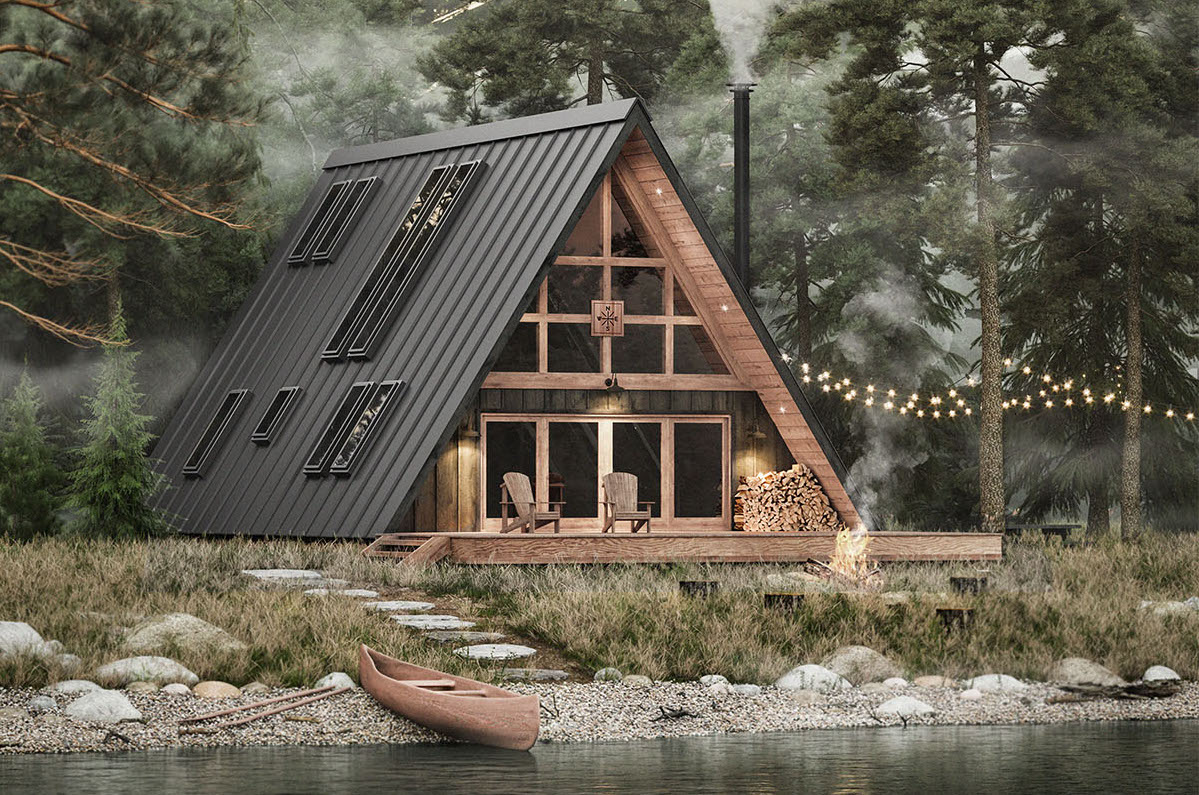 AYFRAYM
The Ayfraym is described as a 'cabin-in-a-box' but is' more like a 1960s house, with a kitchen, office and 4 bunk spaces. You start by ordering the plans in the post. If you don't fancy gathering all the materials and building it yourself, you can hire a company to do the whole thing for you.
From £250,000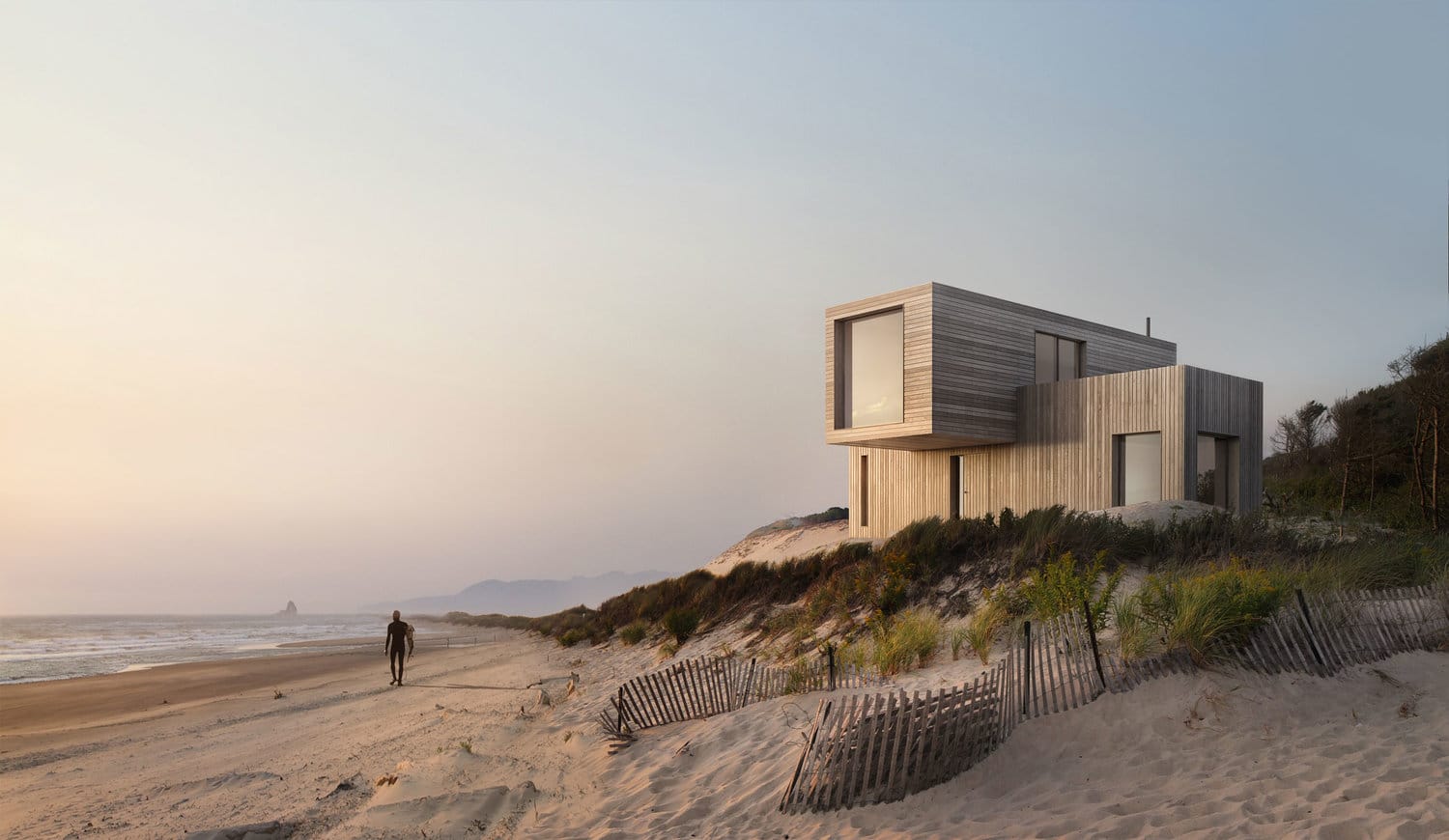 KOTO Yksi House
British architects KOTO specialise in custom cabins and single bedroom dwellings. You can choose one from a set menu, or go a la carte and have them make all your cabin porn dreams come true. Opt for fancy finishes and curated furniture and you can make a killing on Airbnb from day one.
£POA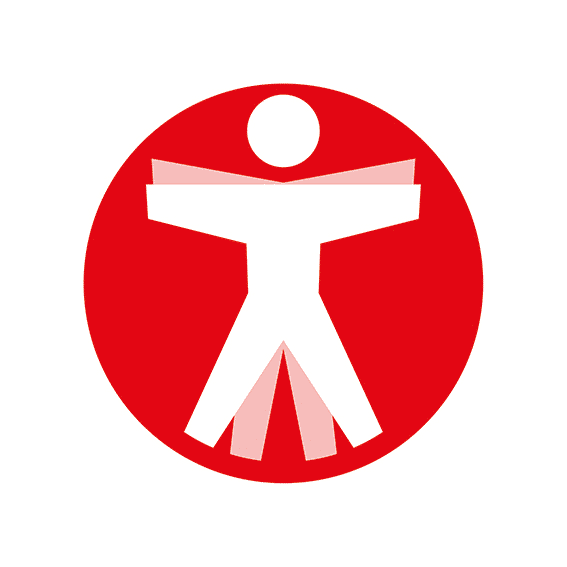 Join The Book of Man
Sign up to our daily newsletters to join the frontline of the revolution in masculinity.